News
YouTube is testing a Material You compatible design for its Android app
An application as popular as YouTube is expected to use a fixed design; But it is not. Google is constantly changing the interface of the YouTube app and adapting it to new features that have become important to the company. These changes include a variety of options, from short tick-tock videos to direct payment to the content creator.
According to Android Police, YouTube is still changing Material You Has not received; But recently, a new design of the buttons being tested on Android has been released, which tells us that there is not much time left until that day.
According to the Google News Telegram Group, YouTube gives the row of buttons below the videos a whole new look, straight from the Material Design 3 guidelines. Taken in October.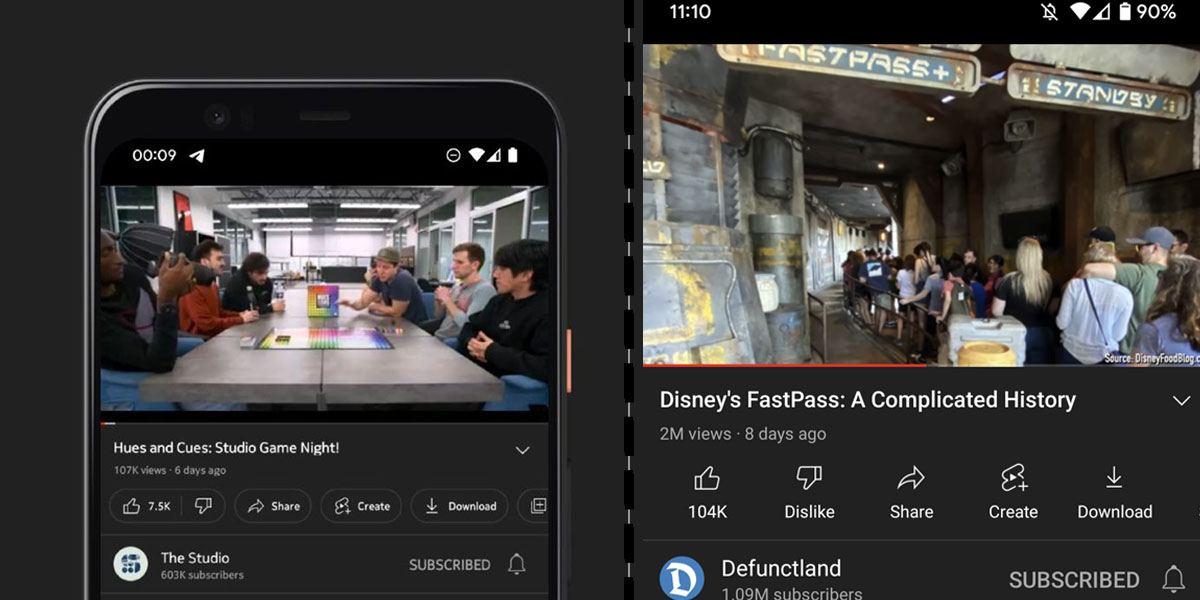 (The new design of the buttons on the left and the old design can be seen in the image on the right)
Although line icons are still in the new design, they are now surrounded by bubbles. Also, if you look closely at the published screenshots, you will notice that the Like and Dislike options, the numbers of which have just been hidden from public view, are in a common bubble with a line drawn between them.
Related article:
At the moment, the result of the new design looks a bit strange; Because the height of this section has been reduced, without compressing the information contained in it. The strange thing is that YouTube has not done anything in its new design that no longer needs to scroll between the buttons in the bar.
In fact, this section is now longer and has been replaced by the text of each button below. This problem seems to be related to the limitations of Material Design 3 above all. If YouTube were to use a bubble in its current design, it would have to be circular in shape to fit the button and text below it; But now we see tablet-shaped bubbles that can be seen in most of Google's updated apps.
The new design shows us that YouTube may support Material You; Of course, the app may only adhere to some of the basics of MD3 design and ignore the rest. It is not yet clear when the new design of the buttons below the YouTube video will be available to users; But we do not seem to have much distance that day.
Source link