News
Xiaomi S1 smart water heater introduced
Xiaomi recently unveiled a new gas water heater under the Meijia brand in China with a base price of 2,399 yuan (approximately $ 376), although Chinese users can pre-order it for 1,999 yuan (approximately $ 313) through Xiaomi Mall .
According to Gizmochina, one of the most important points of Xiaomi gas water heater is that users should not wait for the water inside the device to heat up, because hot water is provided immediately. Xiaomi water heater has an 18-liter chamber and preheats the process on water (even water inside the tube). This allows hot water to come out as soon as the shower opens. Xiaomi water heater has a precise system for continuous control of water temperature with an accuracy of half a degree Celsius.
Installing the new Xiaomi device does not require replacing the home water heating pipes, and the water heater can also be installed with or without a return pipe. Xiaomi water heater uses a variable frequency water pump and has different operating modes.
The device uses three large elements to control the temperature to accurately monitor changes in water temperature and also to adjust the air and water in equal proportions. Due to the adjustment of the water temperature with a precision of half a degree, the sudden change of temperature when opening and closing the faucet is prevented.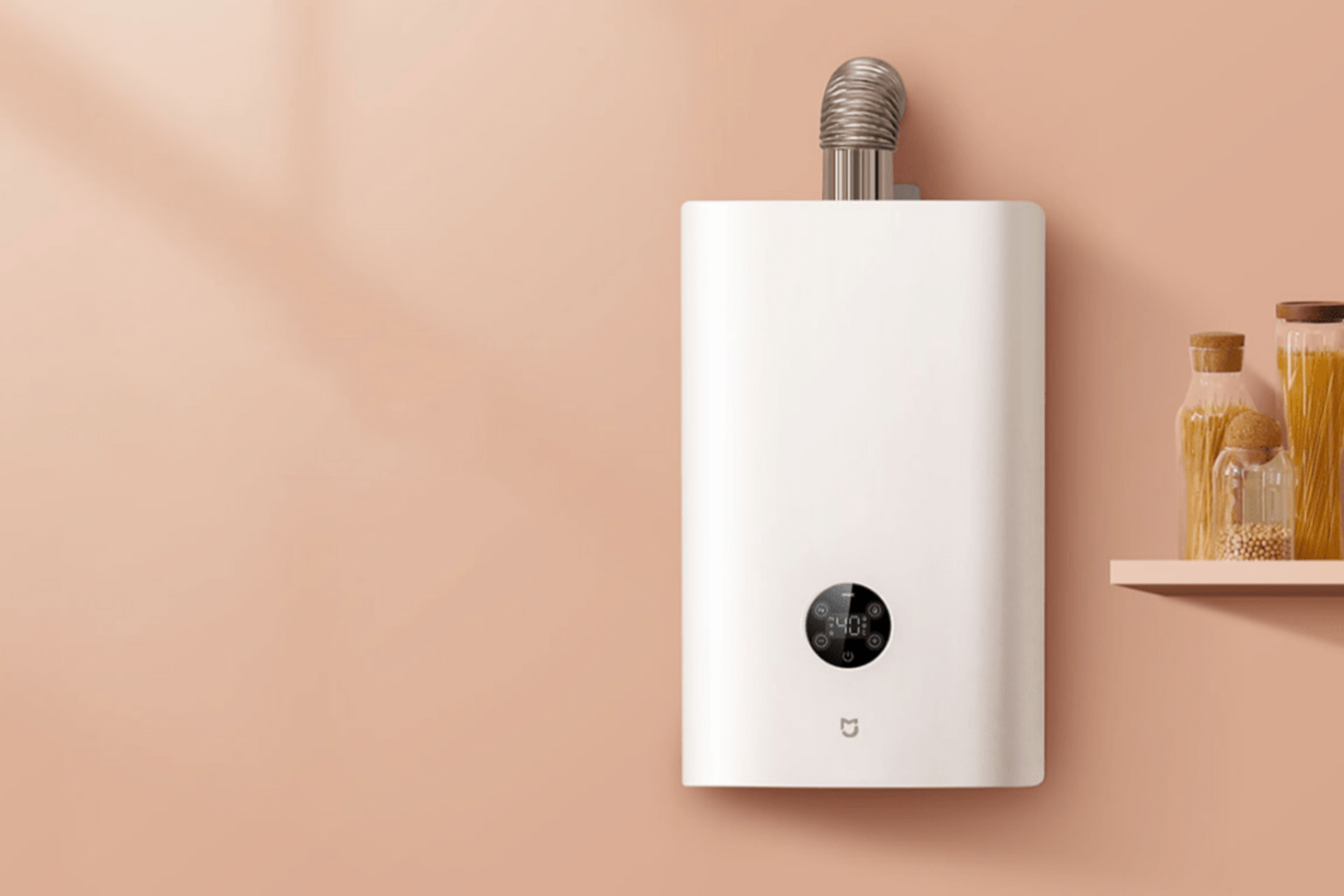 Xiaomi water heater heating system automatically uses the appropriate mode for water heating; Explain that when the consumer does not need very hot water, the low heat is activated automatically and the water temperature can be lowered to 35 degrees Celsius and vice versa.
Xiaomi water heater has four preset modes, including adult bath (43 degrees), children bath (39 degrees), comfortable bath (41 degrees) and kitchen use (36 degrees). The user can connect the Xiaomi water heater to the smart home system if desired.
Source link