News
Xiaomi MIUI 13 Pad Introduced: Same Operating System, But Optimized for Tablets
According to Gizmochana, Xiaomi has officially introduced a new part of MIUI 13 called MIUI 13 Pad for tablets. MIUI 13 Pad is designed and optimized to make some applications look better on a larger screen.
Yesterday, Xiaomi CEO, Lee Joon, Released a teaser that showed a very useful multitasking MIUI 13 Pad that allows at least two applications to be viewed simultaneously. In addition, the MIUI 13 Pad adapts the top 3,000 apps for larger screens so that not a single inch of screen space is wasted.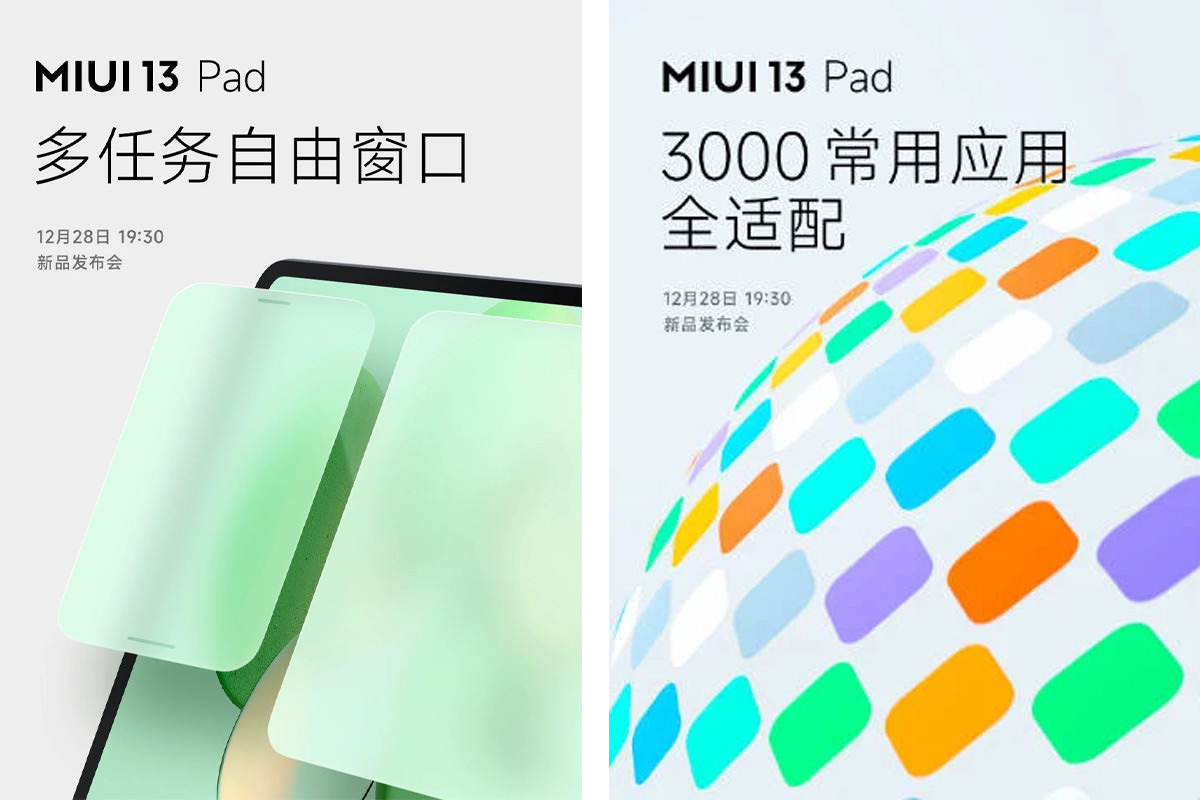 Optimization and other features are also likely; But we have to wait until tomorrow to see them. For those who do not know, Xiaomi is planning a big event at the end of the year where a number of new products are expected to be introduced, including the Xiaomi 12 smartphone, S1 smartwatch and MIUI 13 along with the MIUI 13 Pad.
Related article:
The MIUI 13 Pad was unveiled at a time when smartphone makers are increasingly focusing on improving their Android skin to better adapt to larger screens. The reason for this can be attributed to the prevalence of Corona epidemic, which has led to an increase in tablet sales due to the increasing emphasis on work culture at home and online learning.
About MIUI 13 we have to say that it will have a number of new features; But privacy is a priority. However, there are a few changes, including completely redesigned widgets for operating system applications.
Source link