News
Xiaomi Mi Mix 5 will probably use the main periscope camera with 200x magnification
Production of flagship smartphones has reached a new high in the last two years. In fact, it can be said that the flagships of recent years are very focused on the camera sector. During this time, the camera of high-end phones has been upgraded from 32 megapixels to 102 megapixels. With the rapid development of smartphone cameras, many of these devices now use periscope cameras. Some of these cameras offer 100x magnification and can even capture the image of the moon directly.
Meanwhile, the image of the concept model of the Xiaomi Mi Mix 5 has been released recently, which reveals some of the possible capabilities of this product. According to Gizchina, based on the concept image of Xiaomi Mi Mix 5, the device is expected to be equipped with a retractable camera. The most important feature of this camera is the possibility of 200x magnification; However, magnification at such a level is meaningless for smartphones.
We are not going to talk in this article about whether such a magnifying glass can be achieved in a mobile camera; Even if such a feature could be offered on smartphones, you would probably need to use a tripod and anti-shake to capture magnified images.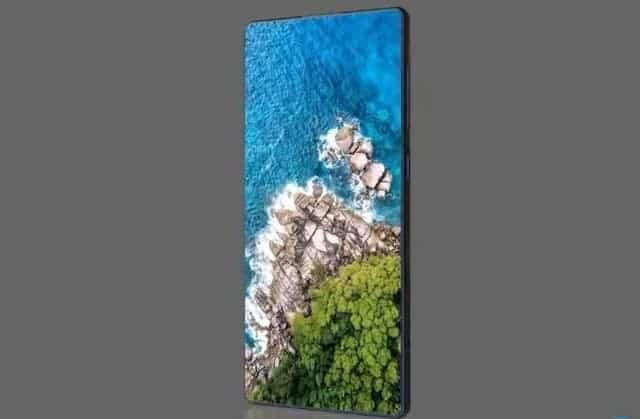 In addition, the concept image released from the Mi Mix 5 shows that the front of the product will benefit from a full-screen design. This will not only continue the display technology of the previous generation of this device; Rather, it will lead to the production of products that are almost borderless on all four sides. In fact, the front of the phone seems to be almost just a screen. However, the camera technology under the screen is still a long way from maturity, which means that the output of the selfie camera in these conditions will not be much better than the previous generation.
However, it is important to note that the published image is only a conceptual design, and in many cases, the final product will not achieve such a level of detail. The Mi Mix 5 will continue to be produced with the best Xiaomi technology and will be offered with advanced features such as support for 150 watt ultra-fast charging technology and a 2K display.
Related articles:
At the moment, Xiaomi has not released official information about the Mi Mix 5. Conceptually, the camera of this product will focus a lot on focus. However, different manufacturers continue to offer more powerful cameras on smartphones. For example, the telescopic camera that Oppo introduced a long time ago is similar to traditional lenses, except that it is smaller in size and can provide larger magnification and focus effects.
Needless to say, Xiaomi will not naturally stop exploring the ultra-attractive technologies; According to recent reports, the company has also developed technologies related to its future smartphones.
Source link