News
Xiaomi has successfully patented a full-screen fingerprint scanner
Since 2018, the fingerprint scanner under the screen has been one of the exciting features of the flagship smartphone. But this technology has not been developed for some time because innovation in fingerprint scanners is very difficult.
Xiaomi has patented a new fingerprint scanning technology that allows the user to use the sensor anywhere on the screen, according to Gizmocchina, an insider on China's National Patent Database. This is great news for the end user, as he does not have to try to unlock his phone several times, just as he does not have to place his finger exactly on the fingerprint scanner below the screen.
In this patent, Xiaomi demonstrates how its new technology works, with an array of infrared LED light transmitters below the capacitive touchscreen layer and above the standard AMOLED display. The array of infrared light receivers will be located on top of the infrared LED light transmitters. All transmitters and receivers of infrared LED light mentioned above are the main blocks for full screen fingerprint scanners.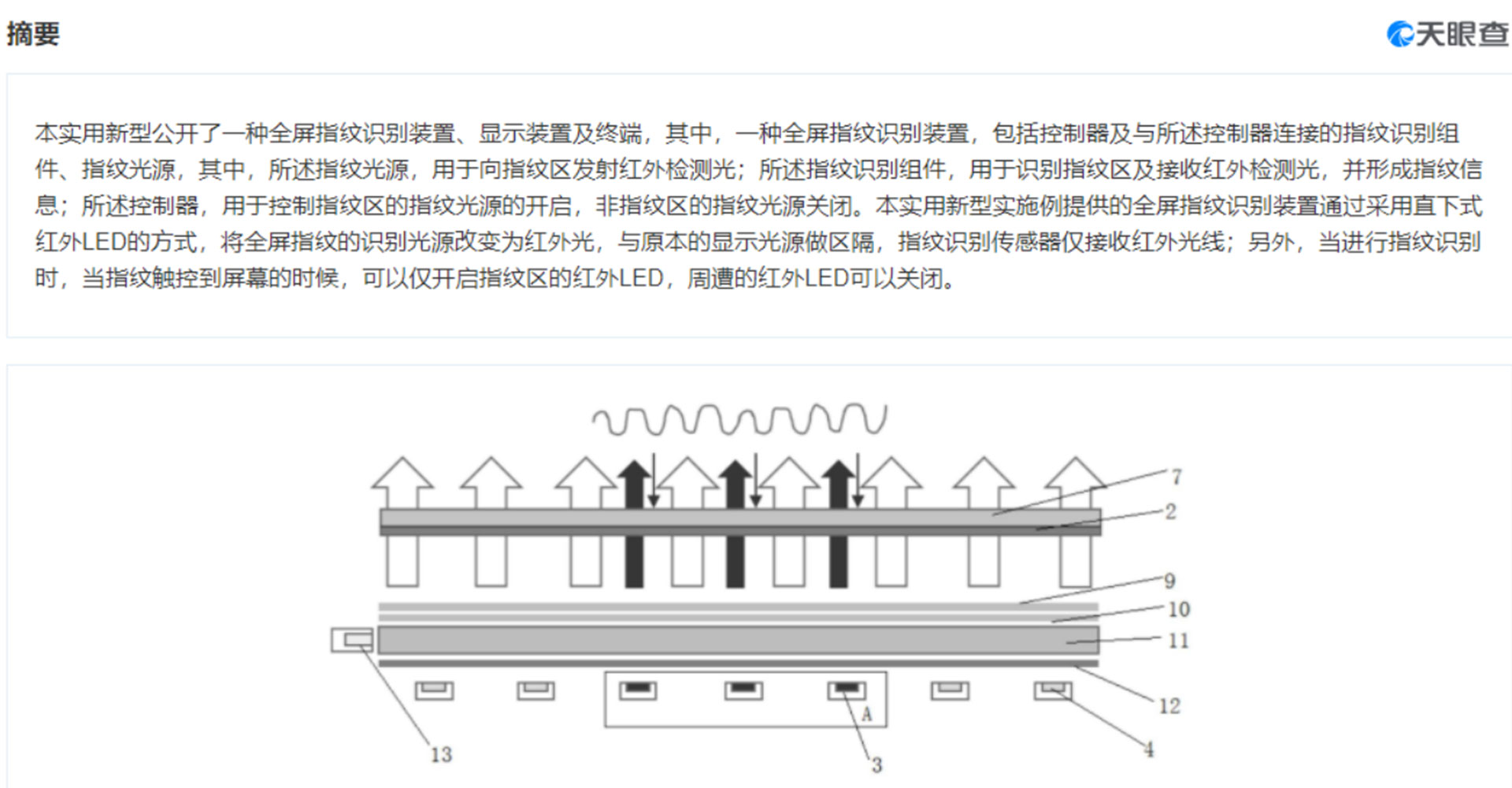 First, the user touches the screen with his finger when trying to scan his fingerprint. In this step, the capacitive touch screen records the position and shape of the fingertip, then an array of infrared LED light transmitters output light only in the shape and position of the fingertip. Note that the surrounding LED light transmitters do not light up in this mode.
Related article:
In the next step, the infrared light is reflected after contact with the fingertip and reaches the infrared receivers. In this step, infrared light speed data is used to plot the fingerprint contour. The new information is then compared with the details of the stored fingerprint to verify the accuracy of the information. If compatible, the user can unlock their smartphone from any part of the screen!
Huawei patented its full-screen fingerprint technology in August 2020 in six markets, including China, Europe, the United States, Japan, Korea and India. However, the technology has not yet been introduced by the company, and it can be speculated that one of the reasons is the US government's sanctions against Huawei. We hope that Xiaomi will be able to introduce this technology to the smartphone market soon.
Source link