News
Xiaomi 12 Pro may have a selfie camera under the screen
The MIUI 13 logo has recently been seen in some of the default MIUI interface applications. In the same way, several videos that introduce the new features of the programs after the update are shown in the anonymous device.
According to Xiaomiui's website, the phone featured in the initial videos of the MIUI 13 UI may be the Xiaomi 12 Pro; Because its front panel design is unlike any other Xiaomi phone. The phone in question has a curved-edge display that reminds us of 11; But its margins are slightly higher than May 11.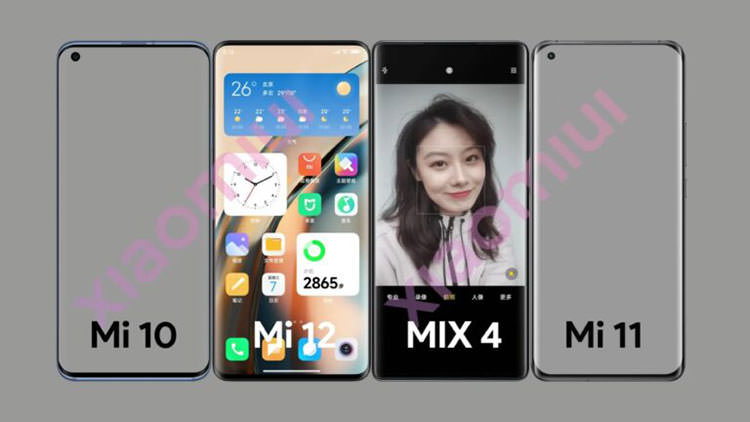 The most important thing that can be noticed in these videos is the lack of a selfie camera hole in the screen. This means that the Xiaomi 12 Pro will probably be equipped with a selfie camera under the screen. In the past, there have been rumors that Xiaomi's flagship Pro 12, like the Xiaomi Mix 4, will have a selfie camera under the screen, which seems to have taken on a bit of color with the release of this video.
Although there has been a report in recent days that the selfie camera slot is used on all Xiaomi 12 models, it is likely that Xiaomi's future flagship Pro model will be an exception to this rule.
Related article:
The website also states that based on the published videos, the Xiaomi 12 Pro may have used a piezoelectric speaker similar to the first generation of the Mix series; Because no trace of the speakerphone can be seen at the top of the screen. However, there is currently no trace of this component in any part of the MIUI UI code.
Xiaomi 12 series phones are expected to be officially unveiled in the coming days. In the past few days, various news and rumors have been published about these phones; But its technical specifications and appearance are still in a state of ambiguity
Source link