News
With the new Schlage lock, you can unlock your home with your iPhone or Apple Watch
In recent years, various smart locks have been introduced and marketed; But it seems that the giants of this industry have now increased their activity in this field. At CES 2022, Schlage unveiled its new smart lock called the Schlage Encode Plus Smart WiFi Deadbolt. This product allows you to open the doors by touching your smartphone or Apple Watch.
The new Schlage Encode Plus Smart WiFi Deadbolt lock technology is based on the Home Key innovations that Apple recently introduced in iOS 15. This technology helps you add a key to your Apple wallet that uses NFC technology to communicate with locksmiths. In addition, you can use the Open Sesame or Open Schlage voice commands to unlock this smart lock. One of the major advantages of the new Schlage lock technology is the easy distribution of keys.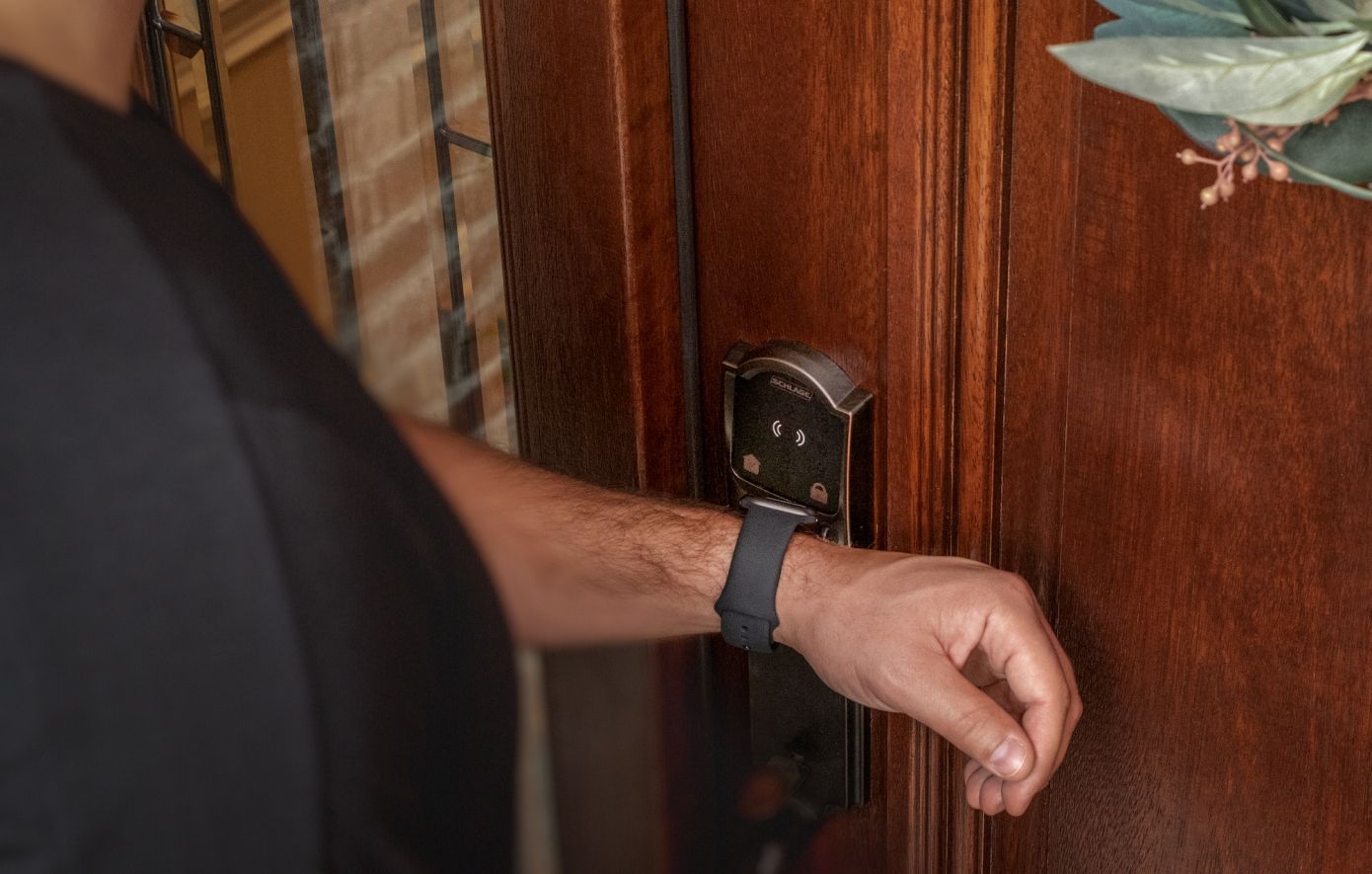 Related articles:
The Schlage Encode Plus is one of the first locks to support Apple's new enhancements and home key connectivity in HomeKit. This feature is a great addition to the Apple ecosystem. It is worth noting that Schlage has more than a hundred years of experience in making locks. The bottom line is that the new Schlage lock technology also works in power saving mode, which means that even if your phone or Apple Watch is very low, it can still be used to open doors for a few more hours.
The Schlage Encode Plus lock is very similar to the Schlage Encode Wi-Fi lock in many respects. You can use this product to check whether the doors of the house are locked or not and unlock with your smartphone. You can also set access codes to specific time frames using the lock app, and create custom codes for permanent or temporary access for your friends and family. These locks record activity reports instantly, so you can see which code was used to unlock when. The lock also supports voice assistant for Google Assistant, Apple Siri and Amazon Alexa.
The Tap to unlock feature is only available through the Apple Home Key feature. This feature is only available on devices running iOS or Apple Watch; Therefore, Android users can not use it at the moment. Of course, in Android, you can use Google Assistant or the Schlage application to control the mentioned lock. The Schlage Encode Plus Smart WiFi Deadbolt will be available in late spring of this year for $ 299.99.
Source link