News
Windows backup tutorial; Prepare ISO version
If you need an easy, fast way to backup and restore Windows without the need for special backup tools, you can use the methods provided in this article.
You can use existing third-party tools to backup and restore Windows, but these tools are usually complex and take a lot of time to work with. Therefore, it is better to create an ISO file from your Windows PC for this purpose.
Why choose Windows Image File?
We all know that backing up data is essential; Especially if you decide to upgrade to a newer version of Windows. As mentioned, you can use third-party tools as well as cloud services to back up, but another way is to simply back up your entire Windows.
It is possible to add personal files to a Windows backup file. Additionally, programs and games that you do not need can be removed from the backup image file. Alternatively, you can create an image file of the entire drive on which the operating system is installed; Of course, to do this, you must have enough storage space.
You can use the ISO image file to back up your entire PC. This method will basically make an exact copy of the entire Windows drive along with the selected folders. Additionally, in case of any problems, you can restore the backup file and go back to your previous version of Windows. You can also use ISO files to back up CDs and DVDs.
Create Windows 10 ISO image file with DataNumen
One of the most important uses of the drive image file is to create a simulated version of hard drives whose performance has been compromised due to long-term use.
DataNumen image is compatible with all versions of Windows. This software is completely free and you can easily download and install it on your system. After running DataNumen, select the drive from which you want to create the image file from the Clone tab. Also use the Batch Clone tab to simulate multiple drives.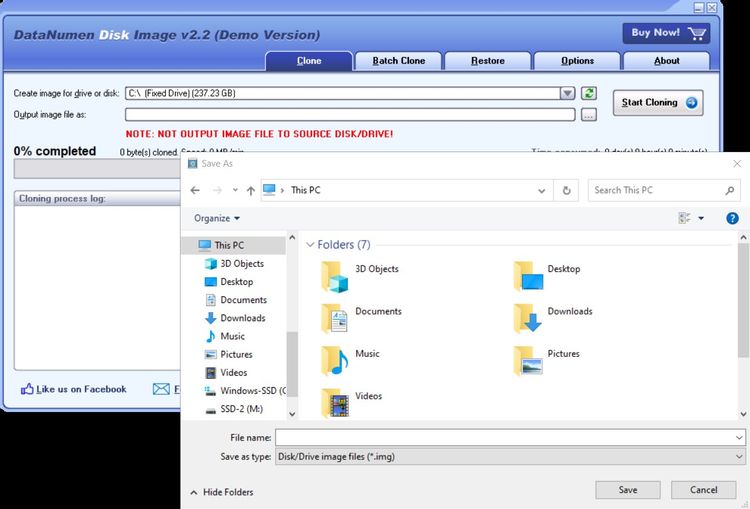 Select the destination folder to save the backup image file and name the file. This is the device that you intend to use as a backup location. You can use an external drive or another hard drive for this purpose.
After clicking Start Cloning, the DataNumen software will copy the disk of your choice to the destination device. To download DataNumen software, you can visit the official website of this company.
How to create an ISO image in Windows 7
Although using the cloud backup method is a simple solution; However, it is always advisable to create an ISO file for scenarios where system information is vulnerable to damage or deletion; For example, you can create an image file of the current state of your system. Additionally, you can create an operating system image file at regular intervals. Creating an ISO backup file can include software and games that you have already installed on the system.
If you are running Windows 7, backup of the drive is available as an ISO image as part of the operating system backup capabilities.
To create an operating system image file in Windows 7, go to Start> Getting Started> Backup your files. Then click on Create a system image in the left pane and select the destination location to save this file.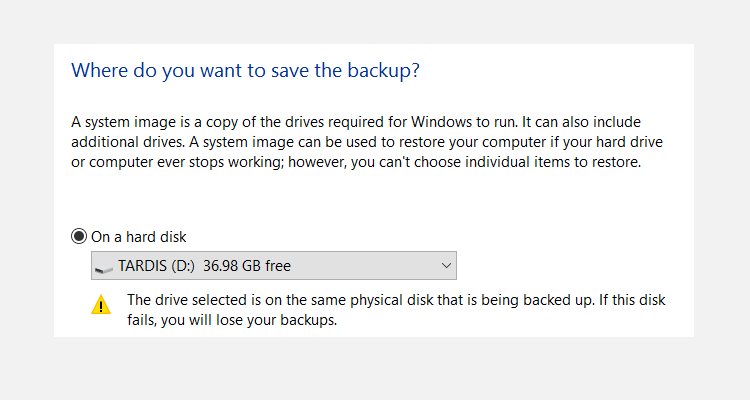 You can use an external hard drive to store your backup file. This file can also be saved on a DVD or Blu-ray Disc.
If you have a home server that has a lot of storage space available to you, you can use it as a place to store your system ISO backup. You can save the file to your network memory (NAS) by selecting the On a network location option. Additionally, you can connect a USB flash drive to the system and use it as an ISO file storage.
Now you need to make sure that your system drive (which is usually C drive by default) is selected.
The confirmation screen shows the amount of space that the backup needs. In this step you should check that the storage space of your destination corresponds to the amount of memory required for the backup file. Then continue to make a backup and wait for the process to complete. Depending on the size of the system files and the speed of your hard drive, this process may take some time.
Recover image drive file in Windows 7
After completing the backup, Windows suggests that you create a recovery disc, which is a practical idea, so find a blank disk and follow the instructions provided. You can then use this method to boot your PC. In this way, in case of any problems for personal computer information, by selecting the System image Recovvery option, you can recover the ISO file of your Windows installation disk to return to the previous state.
Create an ISO image in Windows 8.1
The mentioned tool is also provided for creating images in later versions of Windows. So ideally you should upgrade to Windows 8.1 before making an ISO backup.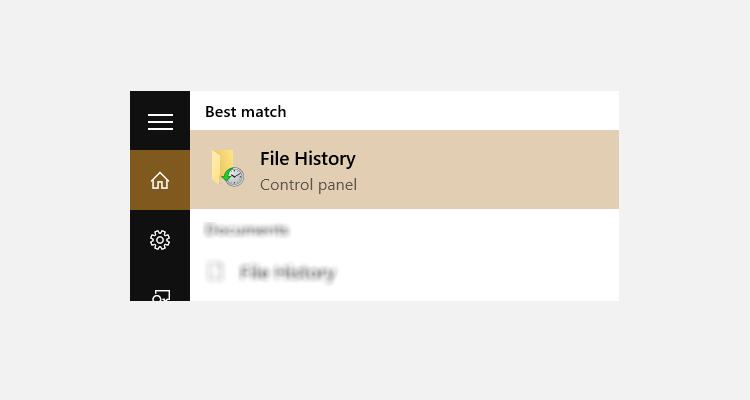 To use the system image creation tool, click the Start menu and search for File history. After opening the tool, click on System Image Backup in the lower left corner.
Then you can continue the steps as we provided for Windows 7. To create a backup ISO file, you can use the following steps to recover the image in Windows 10. If your system has a particular problem, boot the operating system in Safe Mode to recover the image file in Windows 10.
Recover ISO image file in Windows 8.1
If upgrading to Windows 10 does not solve your problem, having an ISO image can help. You can recover the Windows 8.1 image file on the Windows Advanced Options page. To do this, you must press the F8 key repeatedly when booting your PC; Of course, on some systems you have to hold down the Shift key and then click Restart.
Go to Advanced Startup Options, Repair your Computer> System Image Recovery, and follow the instructions provided. At this point you need to make sure that Windows can find the ISO file you want.
Related article:
Note that the image file can be recovered even if you have a Windows 8.1 USB flash drive or flash drive. On the Install Now page, click the Repair link and then select the ISO file you want.
In this step, you will be directed to the Advanced Startup menu. Now go to Troubleshoot> Advanced options> System Image Recovery and follow the on-screen instructions to recover the Windows ISO file.
Create a Windows 10 ISO image with the Windows Media Creation tool
Microsoft recommends that you use the Windows Media Creation tool to create Windows 10 ISO files. Windows 10 users can download the software for free from the official Microsoft website and install it on their system. You can use Microsoft Tools to quickly and easily create a bootable Windows 10 USB, upgrade your computer to Windows 10, or create an ISO image file from Windows 10.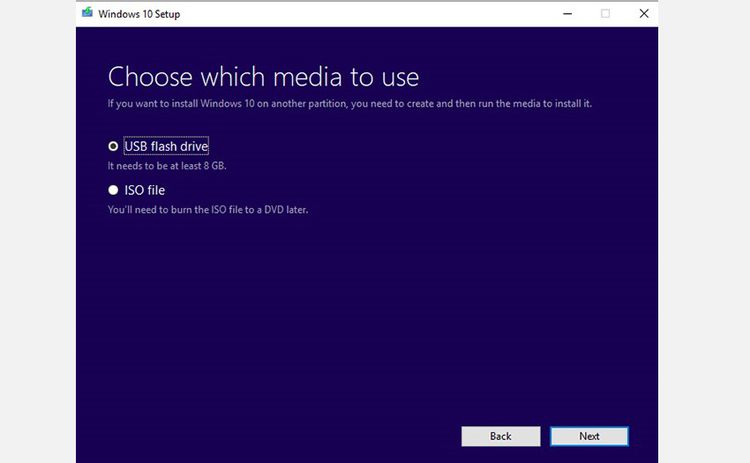 Follow the steps below to create an ISO file using the Windows Media Creation Tool:
Download and run the Windows Media Creation Tool
To create Windows installation media, select a USB drive, DVD, or ISO, and then click Next.
You must now select the system architecture. You can create a 64-bit, 32-bit system image file, or both. You can choose the language and version of Windows at this stage of your choice. If these options confuse you, you can always choose the one recommended by Microsoft. Click Next to continue.
Select the ISO file you want and then click Next. At this point, the Media Creation tool will begin the process of creating the ISO image.
It is recommended that you use at least a USB flash drive with a capacity of eight GB or more to back up your ISO file.
As mentioned, before upgrading Windows, it will be important to make an ISO backup of your entire Windows system. In addition, the high speed of creating and recovering ISO files has made this method an attractive and ideal way to create backup copies of data.
Source link