News
Windows 11 subsystem for Android will soon support version 13 of Google's mobile operating system
Simultaneously with the introduction of Windows 11, Microsoft unveiled the Windows Subsystem for Android (WSA) and its goal is to bring these two operating systems closer together through various integrations. The company has now quietly released its roadmap for WSA, which hints at supporting Android 13 on Windows 11.
to report GSMArenaIn addition to supporting Android 13, the Redmond-based technology giant plans to offer several new features for those interested in using Android in the Windows environment, including the possibility of easy file transfer between these two platforms; This feature will be of great importance as users can easily share their desired files between smartphones and PCs with drag and drop.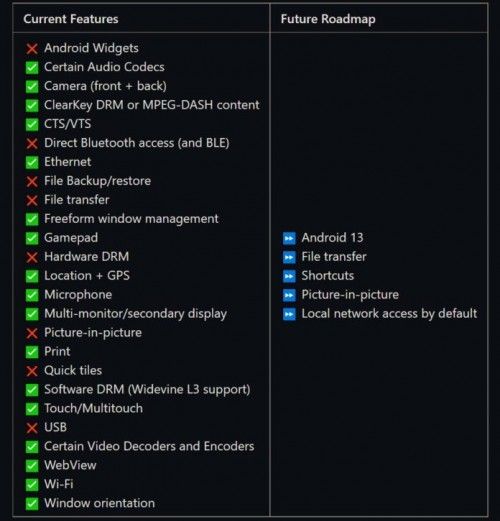 Related article:
As you can see in the image above, the picture-in-picture (PIP) feature probably refers to running WSA in windowed mode on native Windows applications. On the other hand, this feature can mean easier access to some functions or the possibility of directly running Android phone programs on the computer. Finally, the company will enable local network access by default.
Note that WSA and related capabilities are currently limited to certain markets and are expected to be more widely available to users around the world in early 2023. It's worth noting that Microsoft has recently introduced a number of improvements and new features for WSA, such as printing, location, secondary display, and microphone.
Source link