News
What is the best time to travel to Qeshm?
Qeshm is the largest island in Iran, located in the Persian Gulf. The tourist and natural attractions of this island are unmatched in Iran and it attracts every tourist. If you are a traveler, it is recommended that you travel to Qeshm and enjoy the beauties of this island.
Qeshm's sights do not end with its unique natural attractions such as Chahkuh Strait, Khorbs Cave, Star Valley, Naz Islands and Mangrove Forest, but also its cultural attractions such as local clothes and handicrafts of this island attract many tourists.
The best time in terms of weather
The average temperature of the island in the hottest time of the year, from early July to early August, is 34 degrees Celsius and rises to 38 degrees Celsius. The average temperature of the coldest time of the year, which lasts from early January to early February, is 18.5 degrees Celsius, the minimum temperature is 13.5 degrees Celsius and the maximum temperature is 23 degrees Celsius. In general, the best time to travel to Qeshm in this regard is from early December to early April.
During these months, the average temperature is about 20 degrees Celsius and the temperature does not exceed 24.5. Also, if you plan to camp in the open, note that there is little chance of rain in early January to February.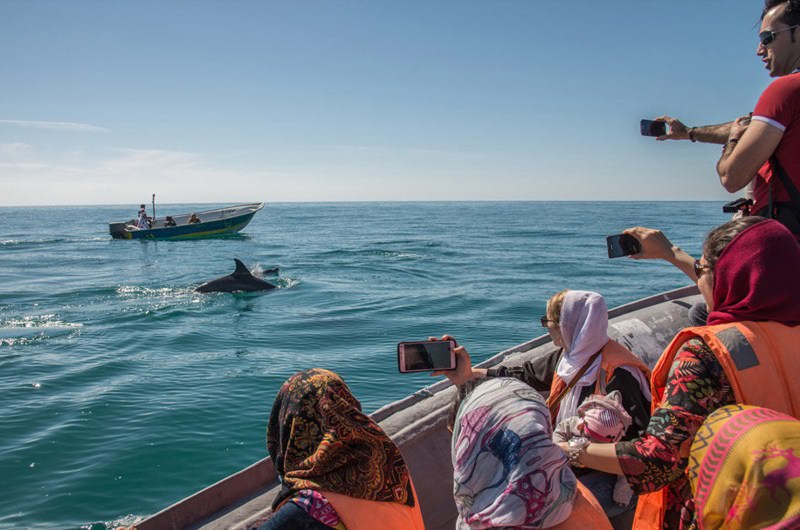 Photographer: Omid Shakeri (Mehr News Agency)
Qeshm high-traffic and low-traffic seasons
The busiest time of Qeshm is usually three months of winter and Nowruz and the most secluded time is three months of summer. If you travel to the island in your own car during the winter holidays or during the Nowruz holidays, you will have to wait a long time to get your car to the island with a landfill, which may take three or four hours or even longer.
Of course, if you travel to this island only for shopping and do not intend to visit the tourist attractions of Qeshm, you can visit this island in summer; Because except for one or two open markets of this island, all shopping centers in Qeshm are equipped with cooling systems and you should not worry about the heat and humidity of the annoying summer air of this island.
The best time to travel to participate in festivals
The most important event on Qeshm Island is the Nowruz Sayad celebration, which is held for one day in late July. On this day, fishermen do not go fishing and celebrate the day by wearing new local clothes and dancing and local music.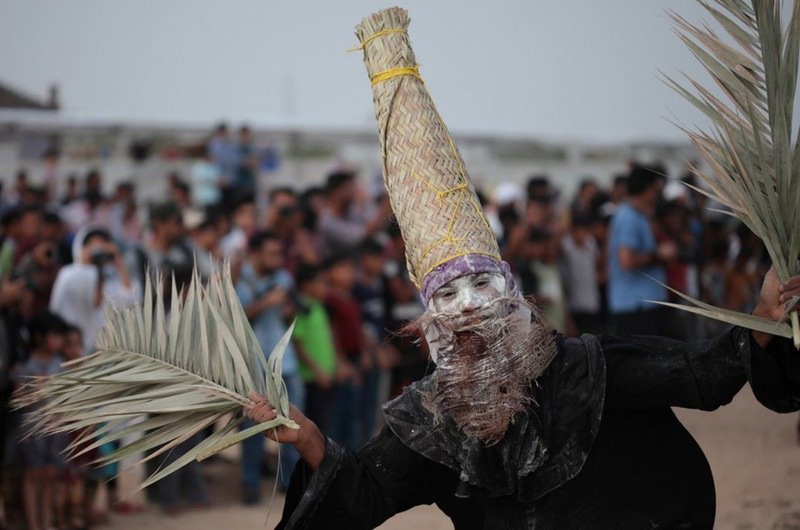 Photographer: Asghar Besharati (Qeshm Free Zone Tourism Portal)
The programs of Nowruz Sayad celebration include local group dances with local music, Shushi show with music and local dance that also has a fascinating story, painting doors and palm trees as a sign of the beginning of a new fishing season, swimming and watering and entering the water with clothes. He mentioned the launch of paper balloons, various competitions including swimming, tug of war, diving, rowing boats, local games for women's food competitions and handicraft fairs.
Now that you know more about the best time to visit this island. Do not miss the opportunity and to enjoy the best season of the island to enjoy the weather and nature and also because of the low cost of travel in winter, be sure to travel to Qeshm. Of course, in order to have a hassle-free, comfortable and planned trip, you can travel with the tour, in which all the elements of the trip, such as the hotel, transportation costs, airport transfer and food, are included in the tour plan.
It is interesting to know that Kejaroo allows you to search for the best and cheapest tours to all tourist destinations in Iran and abroad among hundreds of travel agencies. If you are planning to travel to Qeshm, you can view the best tours from the list of tours of dozens of reputable agencies, compare their prices, and finally choose the cheapest Qeshm tour.
Source link