News
What is AMD FidelityFx Super Resulution technology and how to use it?
PC gamers are aware that upgrading graphics settings can have a huge impact on game performance. However, AMD's Fidelity FX Super Resolution technology has been developed to address this issue. This technology enhances the graphics quality of playing computer games without affecting their performance.
But what is AMD FidelityFX? In the following, we intend to explain how this technology works and its effect on the performance of games.
What is FidelityFX Super Resolution?
AMD FidelityFX improves the graphics status of PC games; But what exactly is this technology? FidelityFX is a high-quality video toolkit that developers use to optimize their games.
Games that fully support the technology take advantage of features such as HDR mapping, screen reflection, adaptive contrast sharpening, and more. In addition, FidelityFX is open source and easy to use, making it one of the best options for small game studios.
According to AMD, this technology can increase performance in 4K video resolution by 2.4 times when playing computer games. In addition, ray tracing performance in FidelityFX resolution games is improved.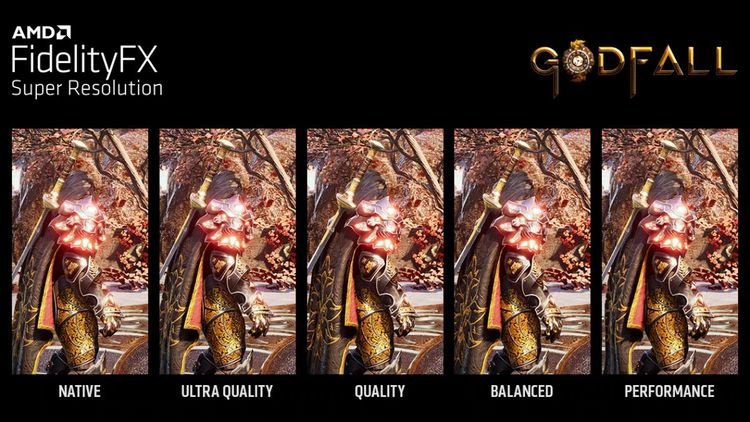 But this technology is not just for 4K gamers. FidelityFX Super Resolution offers four different settings for quality selection; This way, users with lower-end graphics cards can improve the game's graphics performance at 1080p. This feature makes FidelityFX Super Resolution one of the most attractive and important technologies that all PC gamers should consider.
How does FidelityFX Super Resolution work?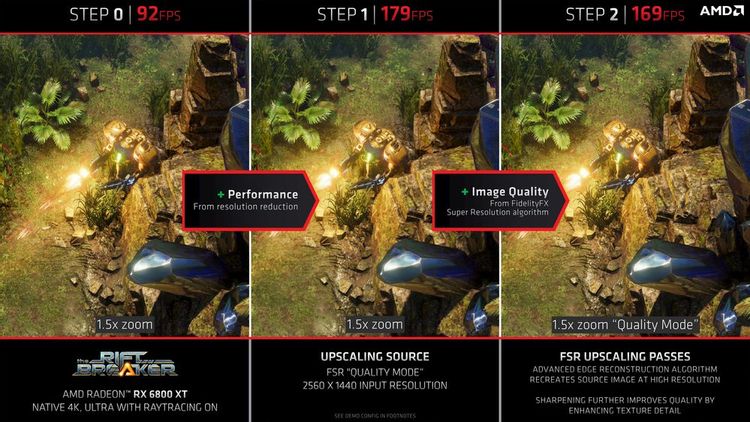 FidelityFX Super Resolution is a space-scaling technique that delivers games with low image resolution and then enhances the final image. Using artificial intelligence, the technology reconstructs the image with improved pixel detail to match the sharpness of your target and display a higher quality image. Image reconstruction with artificial intelligence will provide high quality and resolution images without the need to increase the workload on the GPU.
How to enable Super FidelityFX resolution?
Unlike older AMD virtual image enhancement systems, FidelityFX Super Resolution cannot be enabled via the DAMD Radeon program.
To enable Super Resolution, you need to check the game settings that support this feature. For example, in Dota 2, this feature can be enabled or disabled via the video settings section. In addition, users will have the option to choose between superb quality, quality, balanced quality and performance improvement.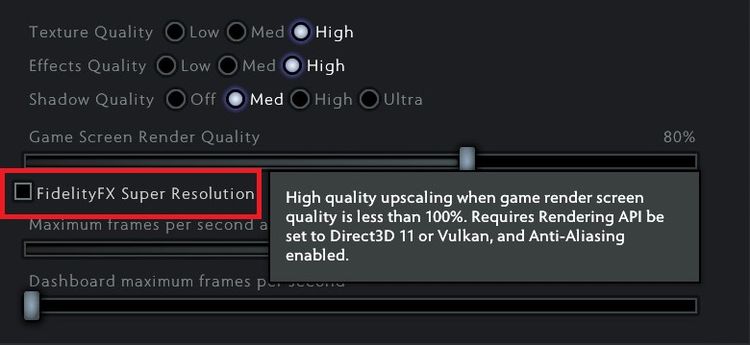 Although you have to enable this option separately to enable Super Resolution in each game, the way to do this is by simply checking an option in the game's graphical settings.
What GPU do you need to use FidelityFX?
Almost anyone can use super resolution. All graphics cards that can run Vulcan or DirectX 11 or 12 can enjoy full resolution at super resolution. This means that most modern cartoons today can harness the power of this technology.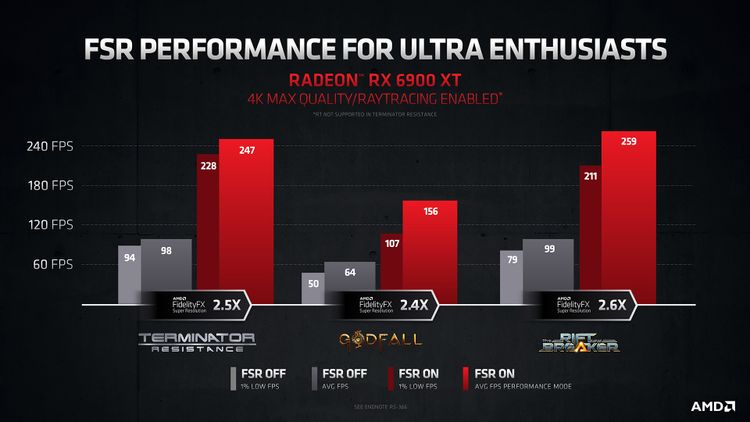 In addition, FidelityFX Super Resolution has a very positive effect on beam tracking capability. For example, Godfall, with beam tracking enabled, can run on selected graphics cards with a maximum graphics capacity of more than 100 frames per second.
A brief comparison of FidelityFX with Nvidia DLSS
DLSS (Deep Learning Super Sampling) is Nvidia's attempt to increase the virtual sharpness of games. However, the way DLSS works is different from FidelityFX Super Resolution.
Nvidia feeds the game resolution through a supercomputer and then stores its information in a database. DLSS is used in the post-interpretation phase of the database to provide virtual image enhancement capabilities in computer games. However, FidelityFX Super Resolution delivers virtual clarity instantly through artificial intelligence.
The most important advantage of FidelityFX Super Resolution compared to DLSS is that AMD technology can run on any graphics card. Nvidia DLSS runs on only a limited number of selected graphics cards, which is why many gamers do not have access to it.
What games support FidelityFX?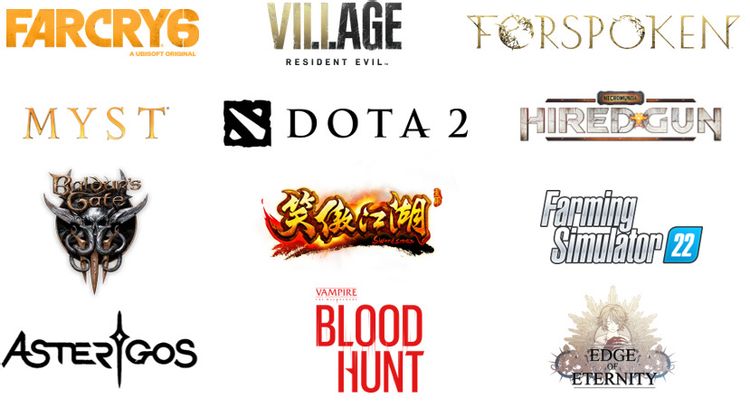 The developers, in collaboration with AMD, have used FidelityFX Super Resolution technology in games from 70 different companies. Important games that currently support this technology include Godfall, Evil Genuis 2: World Domination, Anno 1800, and Dota 2.
When FidelityFX Super Resolution technology became available to smaller developers, it can be expected to be ubiquitous.
Can FidelityFX resolution change the performance of PC games forever?
This question is a bit difficult to answer, because it depends on how many computer game developers use the technology.
Related article:
Of course, the virtual resolution enhancement technology will help gamers who use low-level graphics cards to run some games even in 4K quality. In this way, features such as 4K game playback and beam tracking technology will be available in a wider range of systems. When the system of a large number of gamers supports beam tracking capability, developers can focus more on improving the quality of the game's graphic and visual effects, so that users can ultimately enjoy watching these effects.
This technology allows older GPUs to run modern games at high frame rates while with acceptable visual quality. This means that the average lifespan of the graphics card will also increase and you will not need to upgrade this part early.
Source link