News
What does Surface Laptop 5 have to say compared to the previous generation?
On Wednesday, October 20, Microsoft unveiled new products of the company such as Surface Pro 9 and Surface Studio 3 by holding the Surface 2022 event. Surface Laptop 5 is another product introduced at Microsoft's event that offers minor improvements and changes compared to the previous generation.
Microsoft Surface Laptop 5 is a versatile laptop Suitable for hybrid work It introduced that it has a beautiful design, impressive performance and long battery life. This product is available in two 13.5-inch and 15-inch versions and supports Thunderbolt 4, 12th generation Core i5 and Core i7 processors. Intel EVO platform It is equipped and according to Microsoft, it is 50% faster than the previous generation.
Related article:
EVO is Intel's new platform for laptops that boasts a groundbreaking standard for chips, graphics, displays, connectivity and other capabilities. Products equipped with this platform provide the user with a smooth and enjoyable computing experience. In fact, Intel's EVO certification guarantees that the laptop in question offers long battery life, excellent responsiveness and performance, fast charging support, and other desirable features.
At first glance, Surface Laptop 5 may not look much different from Surface Laptop 4, but the new generation of this product has tangible improvements and improvements compared to the previous generation in terms of technical specifications and some features. Next, we are going to check the differences between Surface Laptop 5 and Surface Laptop 4 and see which of these two products is a better option to buy.
Design and display
Surface Laptop 5 and Surface Laptop 4 are both sold in 13.5-inch and 15-inch versions with a 3:2 aspect ratio; The display of both laptops in the 13.5-inch version offers a resolution of 2256 x 1504 pixels, and in the 15-inch version, the resolution of both models is 2496 x 1554 pixels.
Perhaps the only difference between Surface Laptop 5 and Surface Laptop 4 is the improvement of the refresh rate of the new model from 60 Hz to 120 Hz, which displays images more smoothly than the previous generation laptop. There is no change in the camera department, and both Surface Laptop 4 and 5 720p front camera get benifits.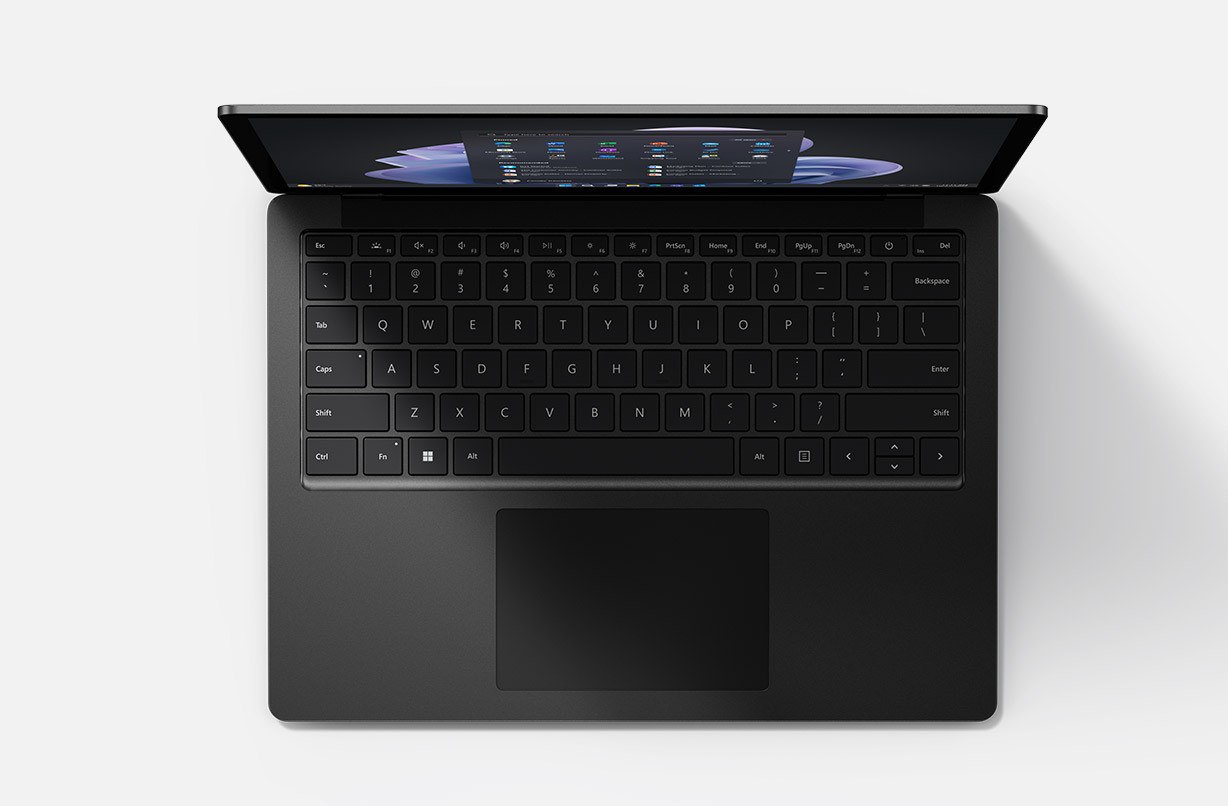 Microsoft in its latest Surface laptop from two USB-C ports with Thunderbolt support, It uses a USB-A port, a 3.5 mm headphone jack and a Surface Connect port for Surface series devices. The Surface Laptop 4 in 2021 was equipped with all these ports, but instead of two USB-C ports, it had one USB-C port, which also did not support Thunderbolt.
Another difference between Surface Laptop 5 and the previous generation is that this product supports a function called Dolby Vision IQ It automatically adjusts the brightness and color of the screen based on the ambient light. Redmondi offers the new generation Surface Laptop, like the previous generation, in two types of alcantara and metal covers for the keyboard and in green, black, silver and gold colors; The previous generation of this laptop was only available in two colors, silver and black.
Function
Ryzen processors in Microsoft's latest Surface Laptop AMD has no place And the 13.5-inch version of the Surface Laptop 5 is sold with the 12th generation Intel Core i5-1235U or i7-1255U processor, and the 15-inch version is sold only with the Intel Core i7-1255U processor; These processors offer a tangible improvement over the performance of the previous generation chips.
The i5 processor uses 10 cores and 12 threads, including 2 large cores with a frequency of 4.4 GHz and 8 low-power cores with a frequency of 3.3 GHz. The i7 processor uses the same number of cores and arrangement, with the difference that their frequency reaches 3.5 and 4.7 GHz, respectively. Both chips are 15 watts and their third level cache reaches 12 MB.
Related article:
Two configurations of Surface Laptop 4 were introduced in 2021 with one of two Core i7-1187G7 processors (Intel's Tiger Lake U series) or Ryzen 7 4980U (AMD's Renoir U series). The graphics processors used in the Surface Laptop of the new generation are supplied by Intel's integrated graphics, and the Redmonds have abandoned AMD in this department as well.
Both versions of the Surface Laptop 5, just like the Surface Laptop 4, will be available for sale in three configurations of 8, 16 and 32 GB in the RAM section and in three models of 256 GB, 512 GB and 1 TB in the storage memory section. Therefore, there is no change in the new Redmondi laptop with the previous generation. Low consumption random access memory of the new generation Surface Laptop LPDDR5x which could bring Surface Laptop 5 a faster standard than Surface Laptop 4's LPDDR4x.
Battery and price
Surface Laptop 5 has improved a little in the battery department compared to the previous generation and in both versions compared to the Intel model of the previous generation. Half an hour more it lasts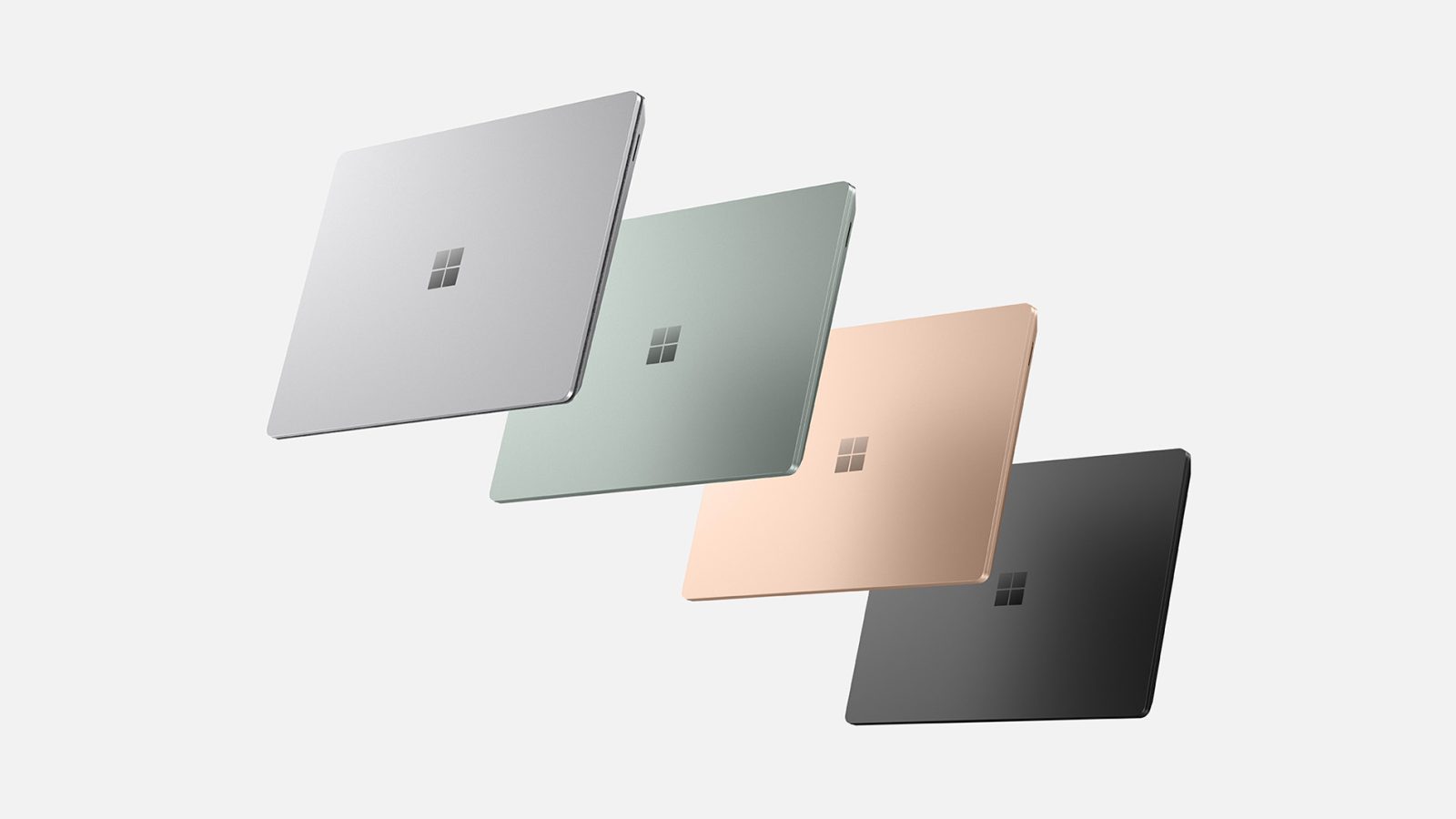 Regarding the price of Surface Laptop, Redmondi sells this year's Surface basic model at the same price as last year's basic Intel model, i.e. $1000, however, the basic model of the 15-inch version of Surface Laptop 5 is about $500 cheaper than the basic model of Intel Surface Laptop 4, i.e. 1300 dollars is offered to the market.
Source link