News
Version 98 of Edge browser was released with a focus on increasing security and improving several other features
Users who have used the multi-profile feature in the Edge browser will now be able to create a list of sites that will automatically switch to another profile. For example, suppose you always have access to the school website with a specific Edge profile. If you want to block access to that website in other profiles, you can now set your profile to automatically go to another Edge profile when you open the website.
According to XDA, Microsoft has also announced the addition of a new security mode in version 98H, which makes an additional layer of protection available to users. The company did not elaborate on what this security mode would do, but said it would be used to protect valley users from vulnerabilities. Last summer, Microsoft was working on the Super Duper Secure Mode feature, which users could try out in Executive Insider channels. This feature disables the JIT compiler for JavaScript to minimize the number of vulnerabilities.
Advanced security mode in version 98 of Edge browser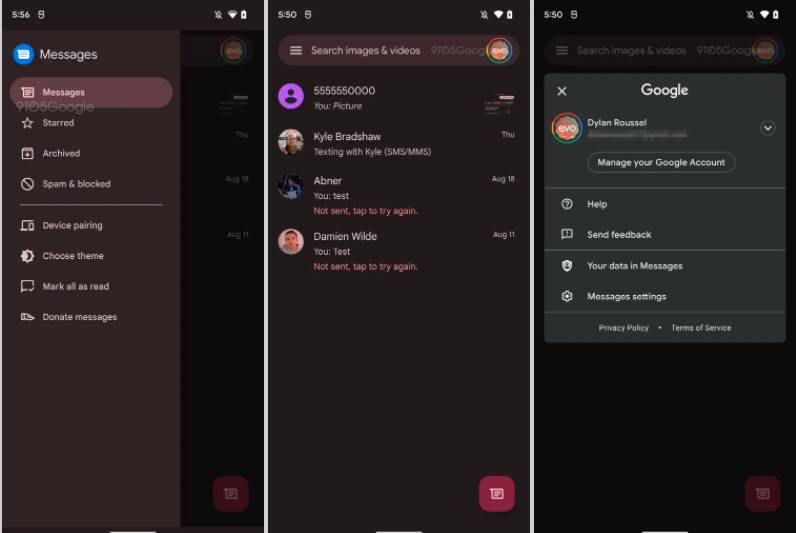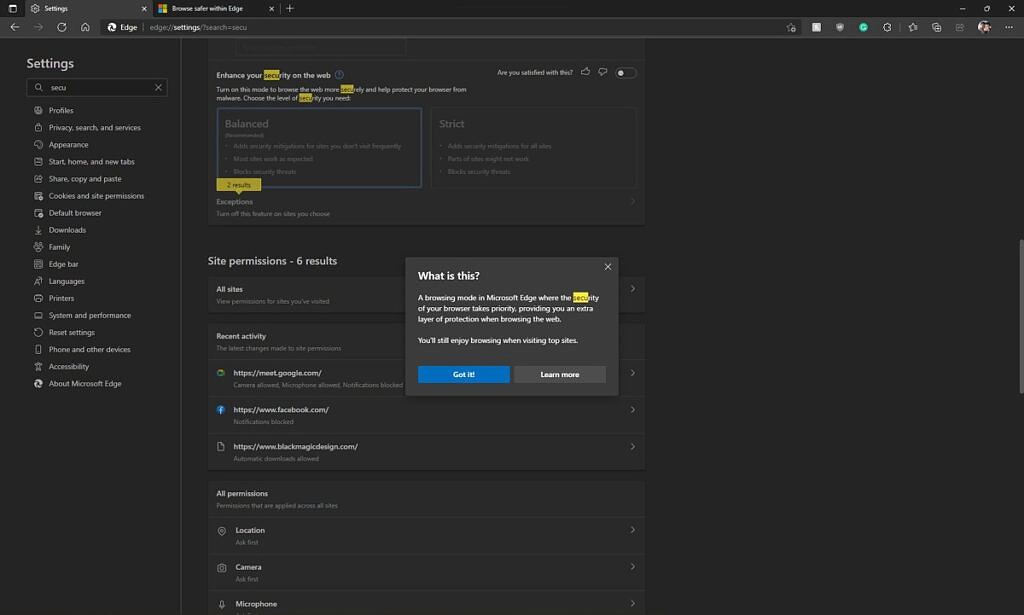 By enabling advanced security mode in version 98 of the Edge browser, Microsoft warns you that some websites may not work properly in this mode. This is especially true if you enable the new security feature in Strict mode; A mode that provides more security for each website. If you select Balance mode, the sites you visit most often will not be affected by the security layer and will continue to function normally as described on the support page.
Related article:
In version 98 of Edge, we see an improved design for the scroll bar, based on the new Windows 11 scroll bar. This design allows the bar to be placed at the top of the page content. This feature is in test mode and can be enabled by typing edge: // flags in the address bar.
Microsoft also obsolete the concept of WebRTC Session Description Protocol Plan B, which is an old feature and has now been replaced by Unified Plan. This will ensure compatibility with newer WebRTC applications and align Edge with other browsers. Finally, Microsoft allows website owners to test the 100 Edge version and get ready for the next browser update.
If you have already installed Edge on Windows 10 or 11, this browser will probably automatically update to the latest version, you can also download version 98 Edge from this link.
Source link