News
User-saved files in Samsung Cloud will be deleted from today
About five years ago, Samsung introduced its cloud storage service called Samsung Cloud. This service was launched in order to synchronize user data on Galaxy devices and to be able to back up settings and data stored on the phone. The service also provided a separate storage drive for users, and users could upload personal files and gallery images to the drive instead of storing them in the phone memory and access them from other devices.
However, some time ago, Samsung introduced a new policy towards this service, announcing that the capabilities of Samsung Cloud Drive and Gallery Sync will not continue and will be removed from this service in the future.
Related article:
The company warned users who had uploaded their data to the cloud drive that they would have until August 31, 2021, to download all their data; But this time was extended to September 30 for one group of countries and to November 30 for the second group, ie yesterday. This was the last opportunity for users to download their files.
In fact, Samsung divided the subscribers of the service into two groups based on the country in which they were registered: the first group until September 30 to download their data before deleting it from Samsung servers, and the second group until November 30 to do so. They had a deadline. If you're a group 2 user and have saved files to your Samsung cloud drive in the past, you may have seen a stable notification from yesterday. This announcement was the last warning to delete information and the last opportunity to download them.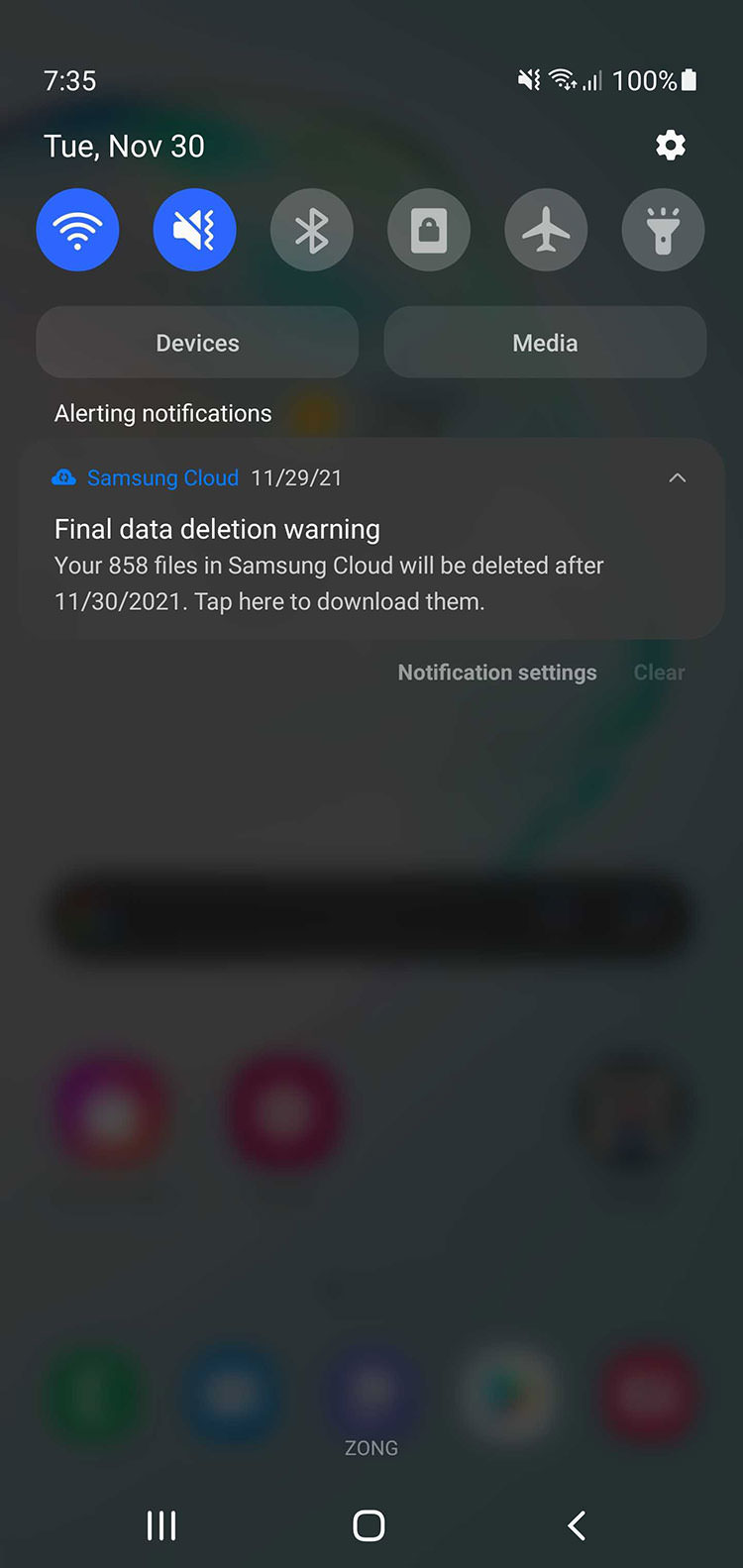 It goes without saying that this data deletion only covers the Samsung Cloud Drive section, and the data and files stored by backing up the device in the Samsung cloud service will remain intact. It will also continue to sync items such as notes, contacts, calendars, browser records and data, as well as backup and restore services.
Source link