News
Unveils 4K HD Gaming Monitor with HDMI 2.1 and 144Hz refresh rate
HP has added a new member to the 27-inch family of Omen series gaming monitors. This product is called Omen 27u. While the Omen 27i offers QHD resolution alongside the 165Hz refresh rate, and the Omen 27c offers QHD resolution and 240Hz refresh rate, the Omen 27u uses 4K resolution.
According to Tomshard, the new HP Omen 27u monitor is equipped with an IPS panel. This product uses a refresh rate of 144 Hz and a response rate of one millisecond. Of course, this is very common for a 4K gaming monitor. However, the Omen 27u is a good choice for current-generation consoles such as the Xbox X Series and PlayStation 5 because it supports HDMI 2.1 port and 120Hz refresh rate. In addition, HP has announced that the brightness of the eight-bit panel of this product will reach 450 nits. The monitor is also DisplayHDR400 certified and covers 95% of the DCI-P3 color spectrum and 99% of the sRGB. Other features of the Omen 27u include support for AMD FreeSync Premium Pro adaptive synchronization technology.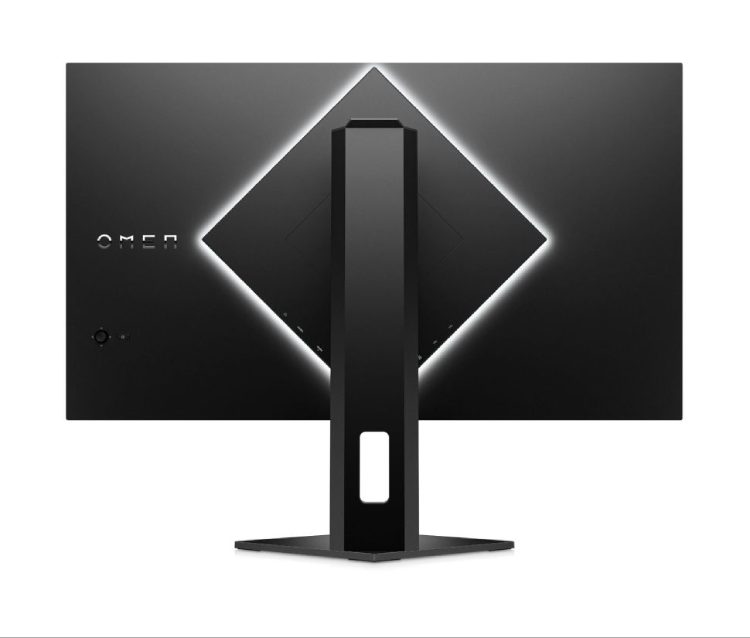 If you are familiar with the Omen 27i and 27c, the design language of the Omen 27u will also seem familiar to you. There are narrow margins along the four sides of this monitor and its base is in the shape of a diamond. Users can move the base height of this monitor up to 130 mm. This product also has the ability to adjust the slope and can be moved up to 20 degrees back and up to five degrees forward. Of course, it is also possible to rotate this monitor.
As expected from the Omen family of products, the Omen 27u monitor also uses an aRGB lighting system, along with its diamond-shaped port on the back, as well as light spots on the stand. Users can change the lighting of this monitor using Omen Light Studio HP. It is worth mentioning that the RGB of this product supports 16.8 million colors.
Related article:
The Omen 27u offers a variety of ports, including HDMI 2.1, HDMI 2.0 port, DisplayPort 1.4 port, USB C port, two USB 3.2 ports, and a 3.5mm audio output port. The monitor also uses stereo speakers.
Hewlett-Packard has not announced an exact release date for the Omen 27u, but has said it will be available this spring for $ 699.99.
Source link