News
UK Market Competition Agency: Apple and Google do not care about users' choices in their App Stores
Apple's mobile platforms and Google have been widely criticized for their app stores and operating systems, including the CMA. After its research this year, the organization concluded that the dichotomy of smartphones has reduced competition and meaningful choice in the field of smartphones for customers.
According to Digital Trends, the CMA has identified a number of issues of concern. Among these issues is Apple, which has not allowed Microsoft's xCloud game streaming app to enter the App Store. It also cites Google contracts with smartphone makers to add Chrome and other Google applications to their devices in exchange for access to the Play Store and Google Play services.
Andrea Kosley, CMA CEO said:
Apple and Google dominate the way users use their smartphones, and we'm concerned that this could cost millions across the UK.
People know that Apple and Google are the main players when choosing a smartphone; But it is not easy to forget that these two companies also set all the rules related to this field; Which programs are available in the app stores of these two companies and cause problems to change the default browser. This level of control can limit innovation and choice and increase prices, which is not good news for users.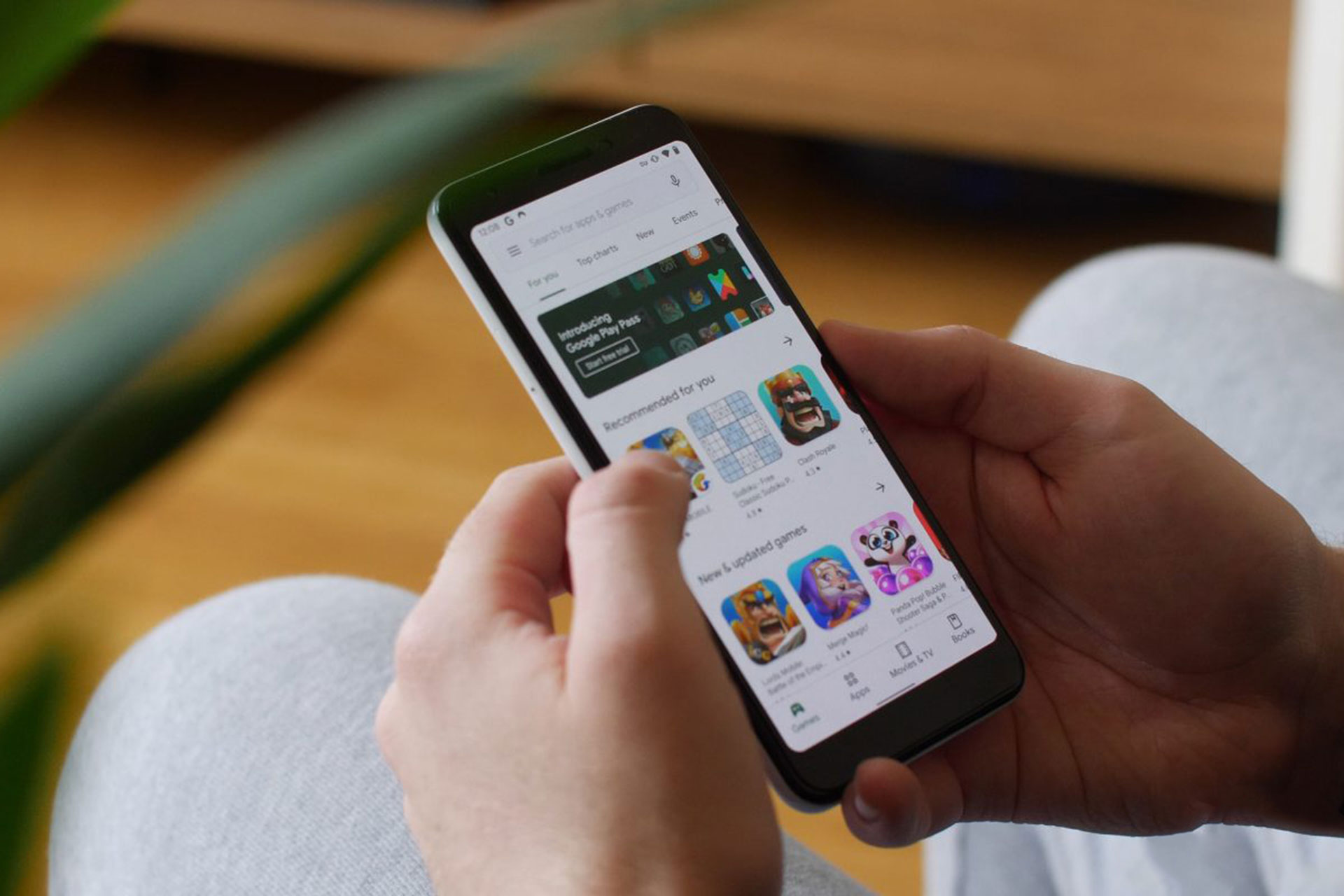 Mobile bipolarity is an interesting and enduring cycle; Because developers can not run hypothetical operating systems other than Android or iOS. In addition, other operating systems, even if they are very attractive, still can not be compatible with Android and iOS at best.
In the past, this has been tested with operating systems such as Windows Phone and BlackBerry 10 and other smaller operating systems. Even now, Huawei has made every effort to go its own way with the harmony of the Oasis and the alternative Appostor; But the company has realized that this situation has led to a decrease in sales.
How can this situation be improved?
In its report, the CMA outlined some potential corrections to side loading and changing default schedules. It is worth noting that both solutions offered by CMA are not currently facing any particular problem in Android. It also said that Apple and Google should allow users to change their defaults, such as the browser, and allow developers and users to use alternative payment systems.

A more important step in this regard is the proposed labeling of Apple and Google as a "strategic market situation"; An action that would persuade the two companies to comply with a special code of conduct that would prevent them from taking anti-competitive measures by using the law. Chris Philip, Minister of Technology and Digital Economy of the British Government said:
We want the UK to be a place where all companies can thrive, and this study emphasizes the importance of ensuring that mobile app stores are fair and competitive. Our new competitive rules will pave the way for tech giants and smaller businesses and prevent abuses that limit growth and innovation. Thanks to what the CMA has done so far today and we look forward to the final advice.
The basic riddle
Even though Apple and Google have been sued by Epic Games on the one hand, and have been embroiled in legal disputes from South Korea to the United States on the other, smartphone commentators have advocated critical integration and standardization, especially on Android.
Google once allowed smartphone makers to install a variety of competing applications and services on their devices, which would jeopardize the end user experience.
However, the more or less standardized Android experience is a more user-friendly experience. Even tools such as encouraging and adopting a centralized payment system add value to the customer by securing purchases and subscriptions for managed smartphones.
Related articles:
Allowing solutions such as alternative app stores and uploading peripherals is one of the positive steps to improve competition. Of course, there have been alternative measures to encourage users to use browsers or search engines; But given that users do not make much use of rival services from Google and Apple, it is unclear exactly what the competition and success rate for these alternative services will be.
Source link