News
Twitter removes Twitter for iPhone or Twitter for Android from under tweets
Elon Musk, the leader and CEO of Twitter, plans to remove one of the old parts of this social network. Twitter currently identifies which device each tweet was sent from (iPhone or Android phones or web version, etc.). This feature has made news for Android brands many times in recent years. For example, Huawei sent several promotional tweets with iPhone.
According to McRumorsElon Musk has said that Twitter will remove the words "Twitter for iPhone" or "Twitter for Android" that appear below tweets. Musk says that no one knows why such a feature was added to Twitter.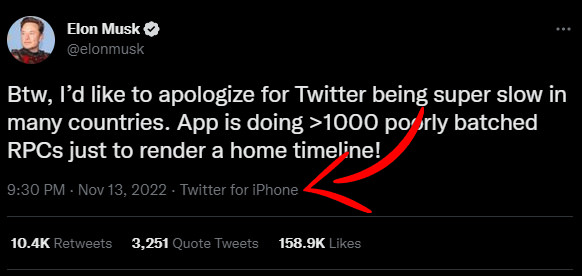 Android brands have been criticized several times for posting promotional tweets with iPhones. In 2019, a Huawei employee posted a tweet to congratulate the New Year, with the words "Twitter for iPhone" written under it. The screenshot of this tweet went viral on social networks and the employee in question was demoted in the company for "hitting the Huawei brand".
Related article:
Samsung employees have often sent the company's promotional tweets on iPhones. Even celebrities have not been spared from the criticism that started as a result of the phrase Twitter for iPhone. A few years ago Gal Gadotthe famous Hollywood actor, published a tweet containing the advertisement of Huawei Mate 10 with iPhone.
As of this writing, the Twitter feature in question is still active, and we don't know when it will be removed.
Source link