News
Twelfth generation Celeron processor surpasses Core i9-10900K in single test
Intel recently unveiled its twelfth generation chips, and at CES 2022, we saw the first PCs equipped with these powerful chips. Evidence shows that Intel is back in the race, and its new processors have a lot to say. Now, in the latest example, benchmarks attributed to the Celeron G6900 processor have been spotted in Geekbench, which apparently managed to surpass the Core i9-10900K processor in a single test.
It's interesting to note that the Celeron G6900 is Intel's lowest-end twelfth-generation processor, with only two cores and two strings inside. Both cores are based on 10-nanometer Golden Cove lithography. This processor also has 4 MB of L3 cache and 2.5 MB of L2 cache and can have a relatively good clock speed of up to 3.4 GHz with a power consumption of 46 watts.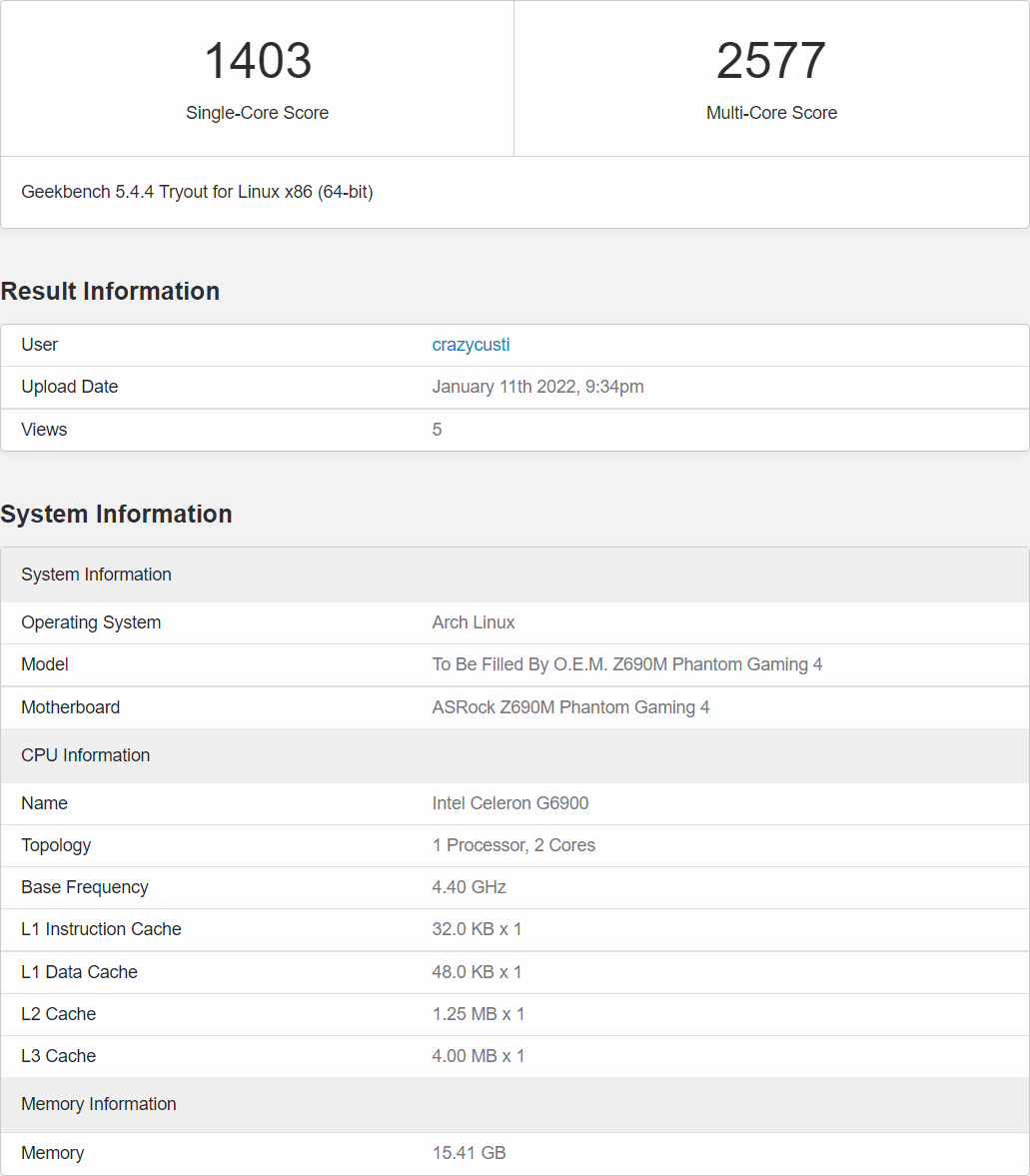 In contrast, the Core i9-10900K is not a new processor; But the CPU is still very powerful and expensive. This processor with 10 cores and 20 threads and a maximum frequency of 3.5 GHz, is priced at close to $ 500, which is much more expensive than the $ 42 processor of the new Celeron processor. Naturally, Intel's expensive chip should excel in most areas and certainly perform better in a multi-core test with 20 processing cores; However, in single-core testing, the situation is slightly different, and the Celeron processor can beat the tenth-generation Core i9 processor by a short distance.
Related article:
In the Geekbench single-core benchmark, the Celeron G6900 scores 1408 and in the multi-core test 2610. Meanwhile, the Core i9-10900K processor scores 1393 in the single-core test and also performs better in the multi-core test. Overall, the results show just how powerful Intel's new Golden Cove cores are.
Source link