News
The renders of the Apple Watch Pro once again confirm its changes and new watch faces
Recent rumors indicate that the Apple Watch Pro will be equipped with the largest display among other models of this smart watch. The leaked images of the unofficial frames of this product also confirmed this rumor. Now a graphic designer. Ian Zelbohas shared beautiful renderings of the Apple Watch Pro and has used several redesigned watch faces in these images.
Zelbo New renders of the Apple Watch Pro based on information that Mark Gorman In the latest version of the Power On newsletter, he has designed the past subscription. 9to5Mac It says that this watch will be physically bigger than other Apple Watch models and its dimensions are over 47 mm. In addition, this product is expected to be equipped with the largest screen that Apple has used in the Apple Watch series. It is also said that the glass on the screen of this device will provide more resistance against impact, and it will also use a titanium body. Another possible feature of this smart watch is its bigger battery.
According to recent renders of the Apple Watch Pro as well as new renders ZelboOn its two sides, we see cutouts, one of which is probably intended for the speaker, and on the opposite side, we will see the location of the Digital Crown button and another physical button next to the microphone.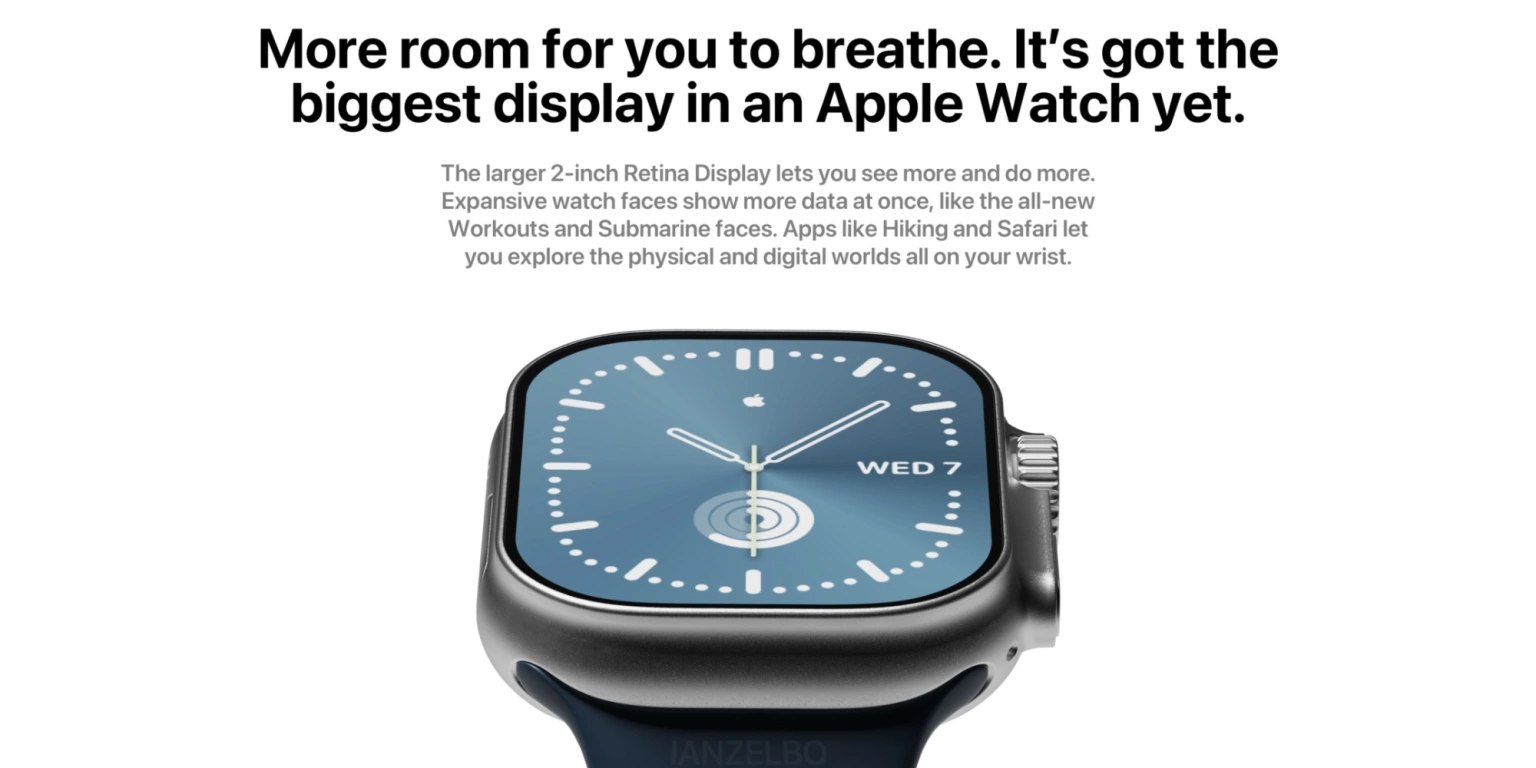 What's interesting about the new Apple Watch Pro renders is that the new Digital Crown looks a little bigger than before, and the side button of the watch somehow protects it.
What do we expect from Apple Watch Pro?
Mark Gorman Bloomberg said in its latest Power On newsletter that in addition to the S8 chip, the body temperature sensor and women's health features will be offered in the Apple Watch Pro. This expensive watch will also have a more durable body and is actually designed for professional athletes such as runners, mountain bikers, climbers, etc.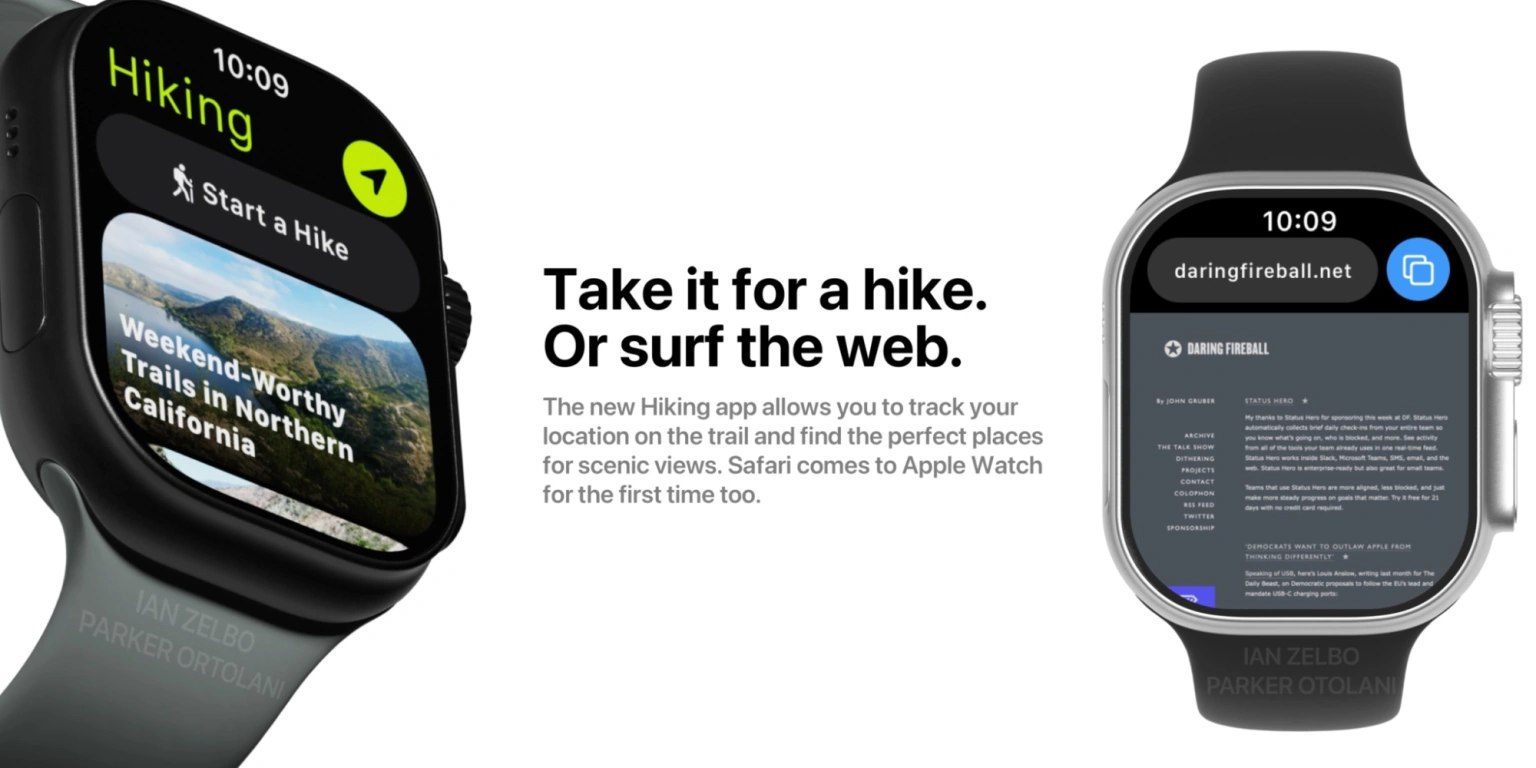 Related article:
Rumors suggest that the Apple Watch Pro display will be significantly larger than other Apple watches. Additionally, we expect this product to come with new and redesigned watch faces to display more fitness stats and health tracking, a larger battery, and a low-power mode.
Gorman He said that the Apple Watch Pro probably won't appeal to all buyers because it's too big. This journalist also stated that due to the larger dimensions of this watch, it may seem at first glance that the old straps are not compatible with it, but the case is designed in such a way that it will probably still be compatible with the current straps.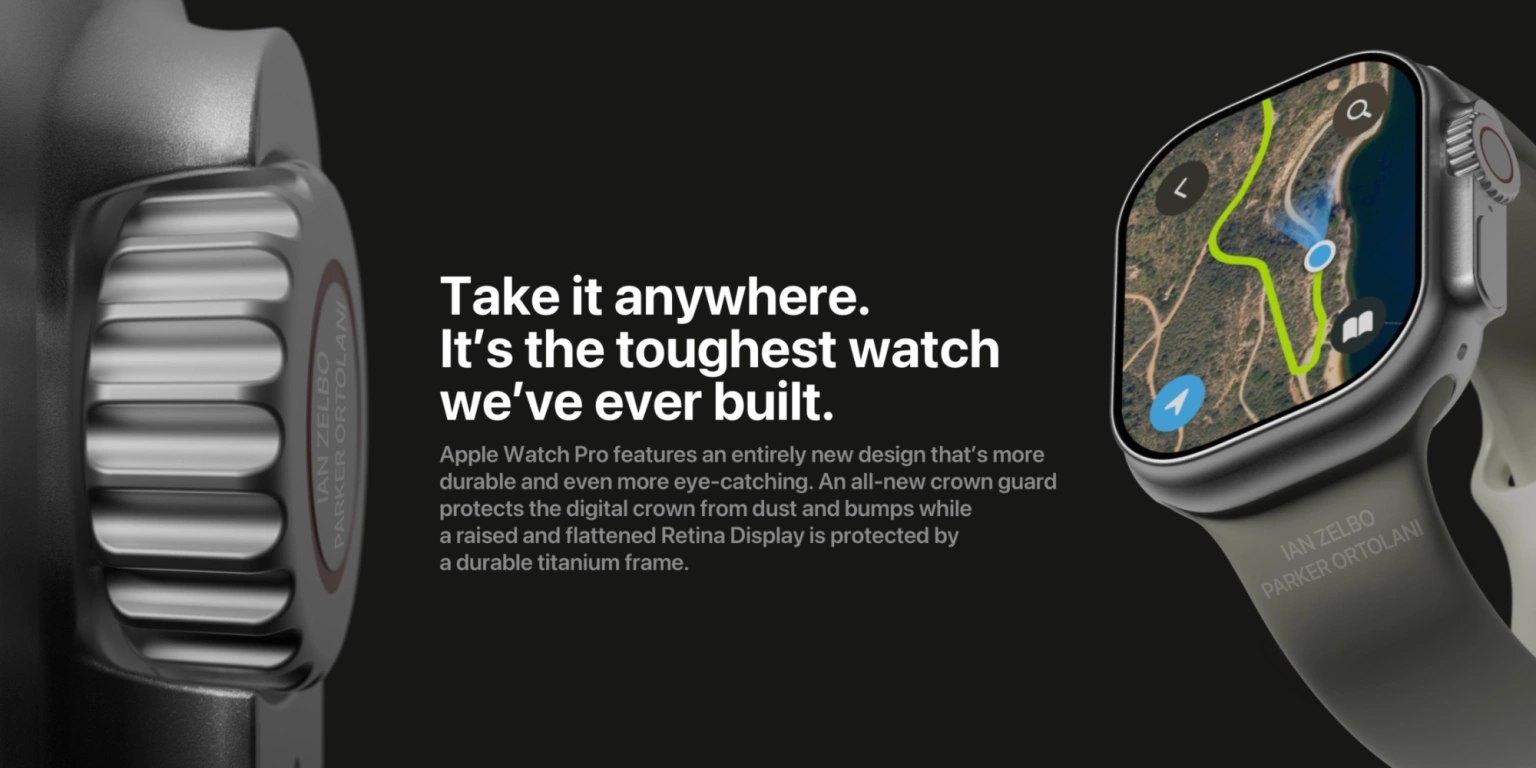 Apple Watch Pro can be an attractive option for people who are interested in large Garmin smartwatches. Apple has been working on this product for some time and it is expected to launch it on the market with a price tag of 900 to 1000 dollars. In comparison, high-end Garmin watches sell for between $1,000 and $1,500. Amazefit has also released high-end products, although their prices are lower than the possible price of Apple Watch Pro and Garmin flagship watches.
Source link