News
The possibility of instant sharing of Google Maps location has been activated for Iranian users
Google Maps service uses a feature called Real-time location sharing that allows users to share their location with other people in real time. This function works just like live location in WhatsApp and Telegram, but until today it was not available for Iranian Google Maps users until Iman Rahmatizadeh One of the Iranian engineers of Google posted a tweet about the activation of this service in Iran. In response to this tweet, users also announced its activation in Iran.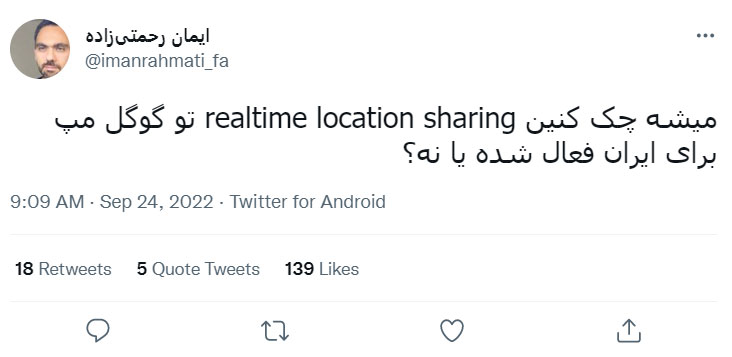 One of the advantages of sharing the location live on Google Maps is that users can also know the battery percentage of each other's phones. To use this feature, turn on the Location option on your phone and open Google Maps. Tap on your location and select Share location option.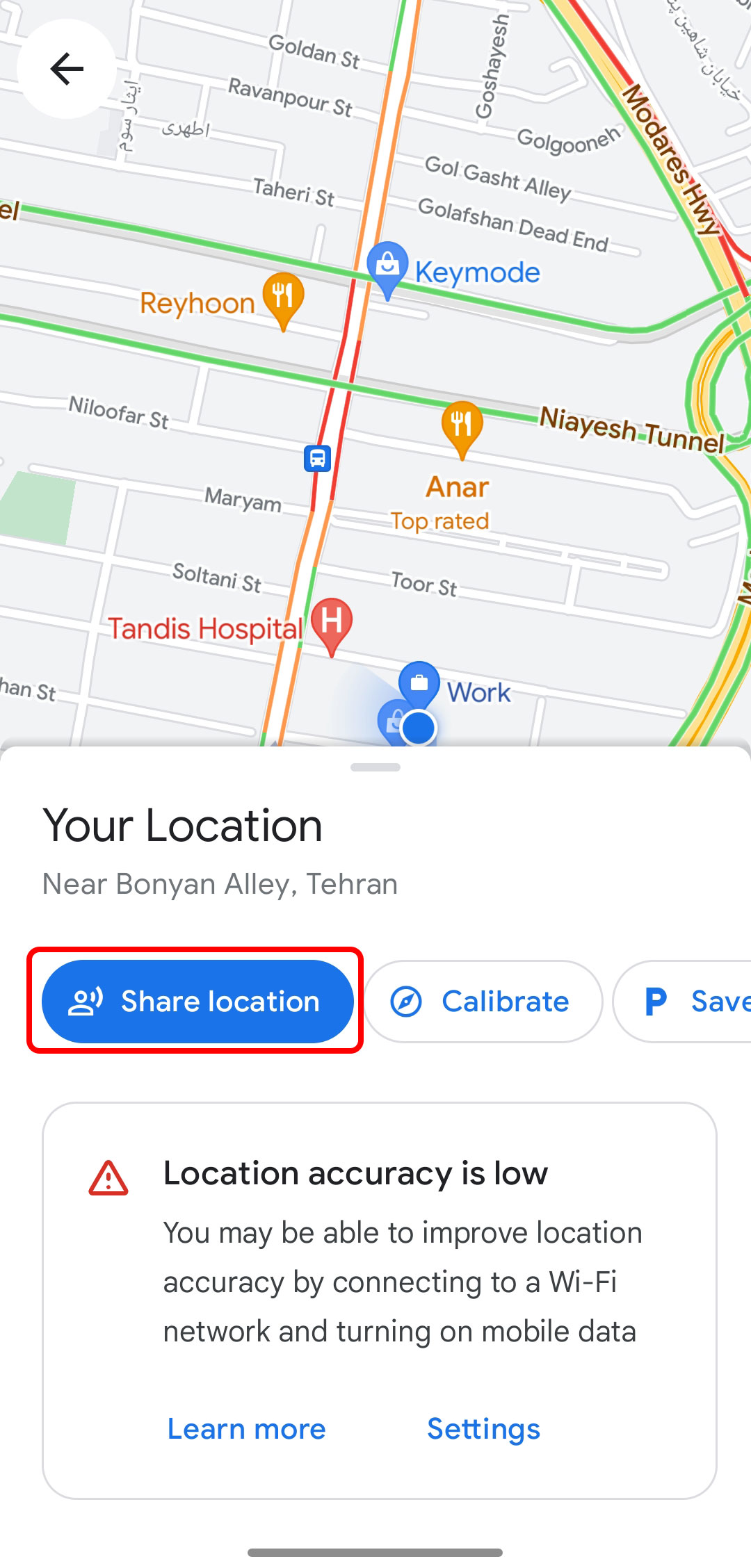 Increase or decrease the amount of time you want your location updated live for the people you want by selecting the + or – button. Then select your desired contact from the bar below. Only contacts whose Gmail is registered in your phone book will be displayed. Otherwise, you can choose your desired communication platform from the bottom bar to send the live location link.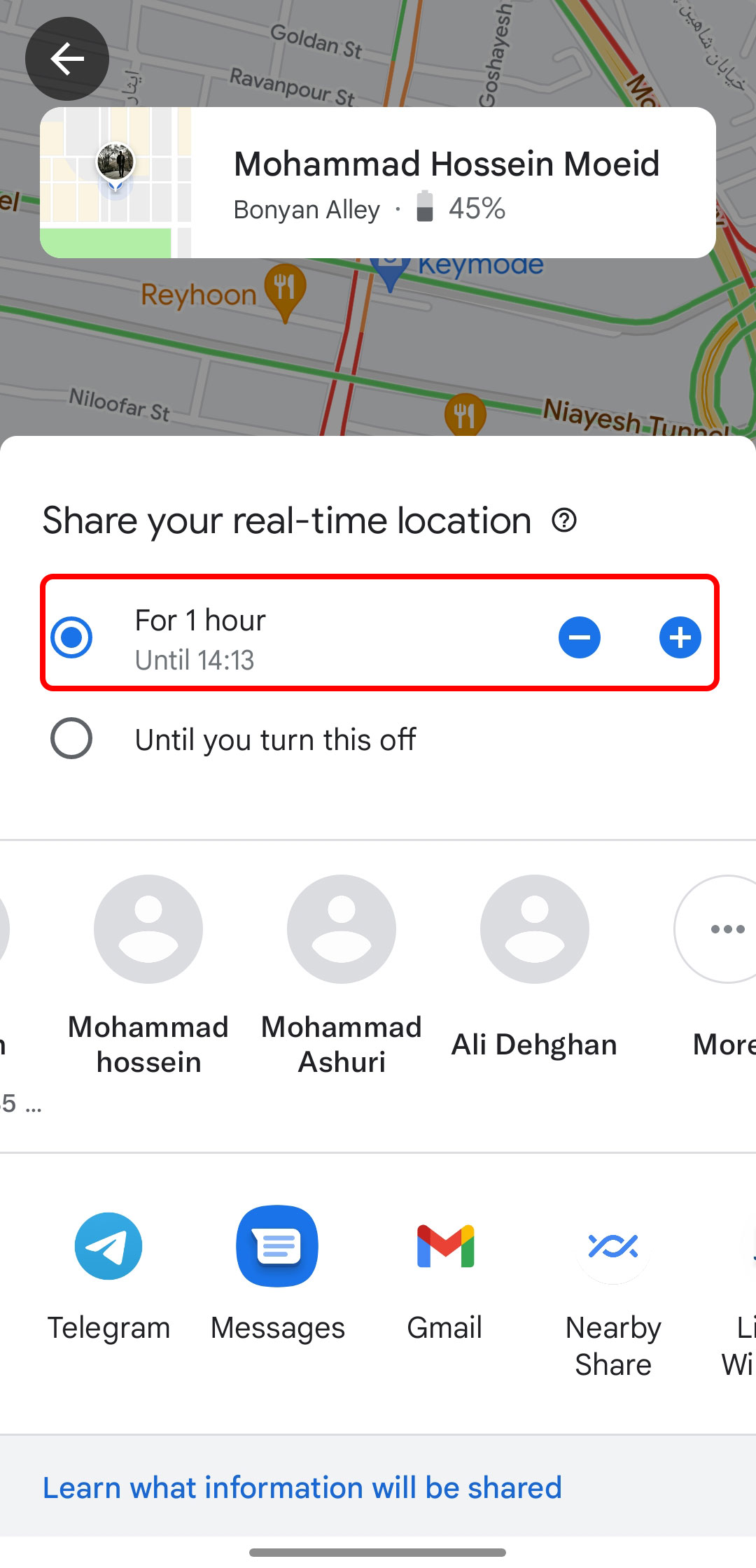 Sharing a live location requires access to the location in the background, so go to Settings and select Allow all the time.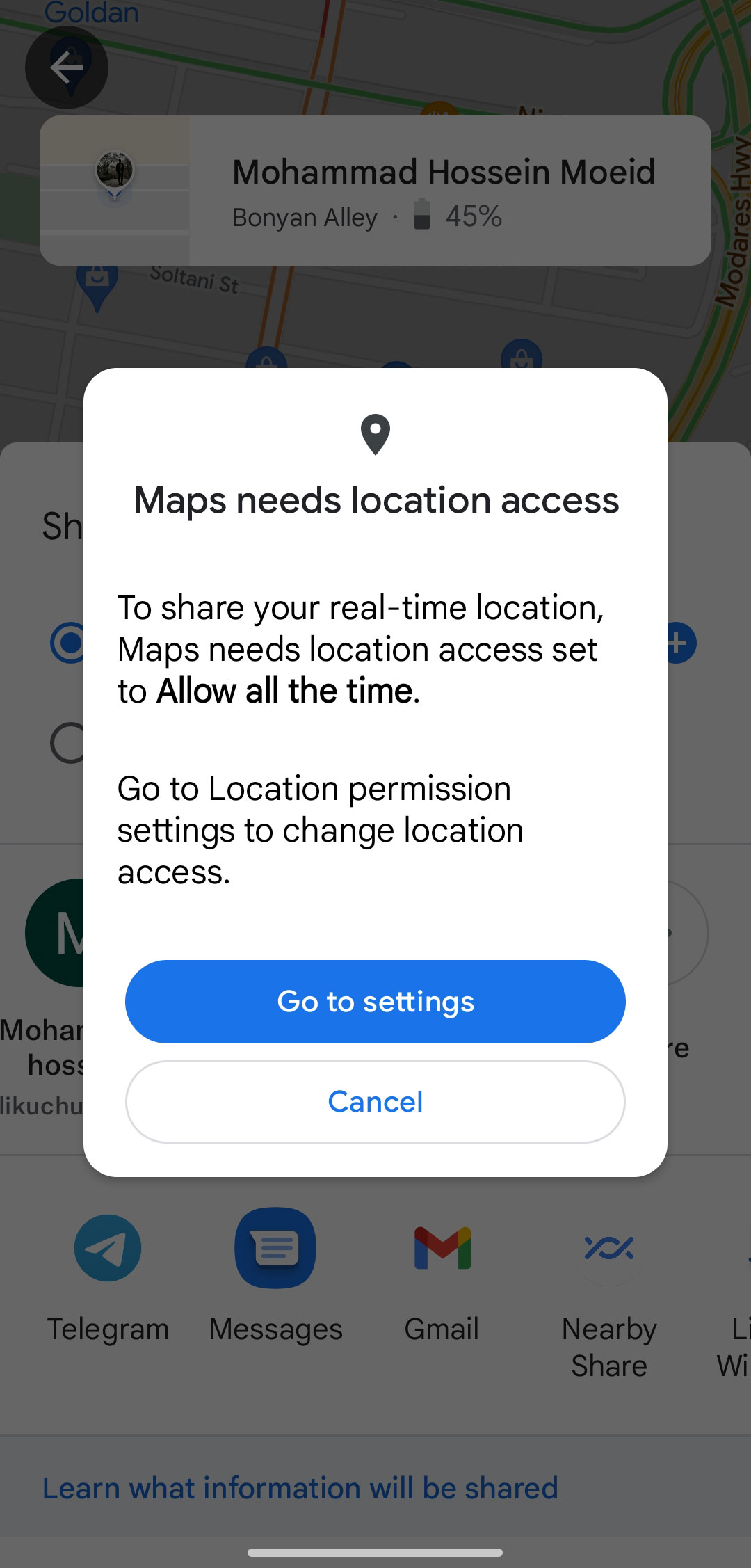 Now tap on the desired contact to send the live location link to him. If a person clicks on the link, he can see the current location, the distance from you and the percentage of your phone's battery in the Google Map application. It will also be possible to route and share your location mutually.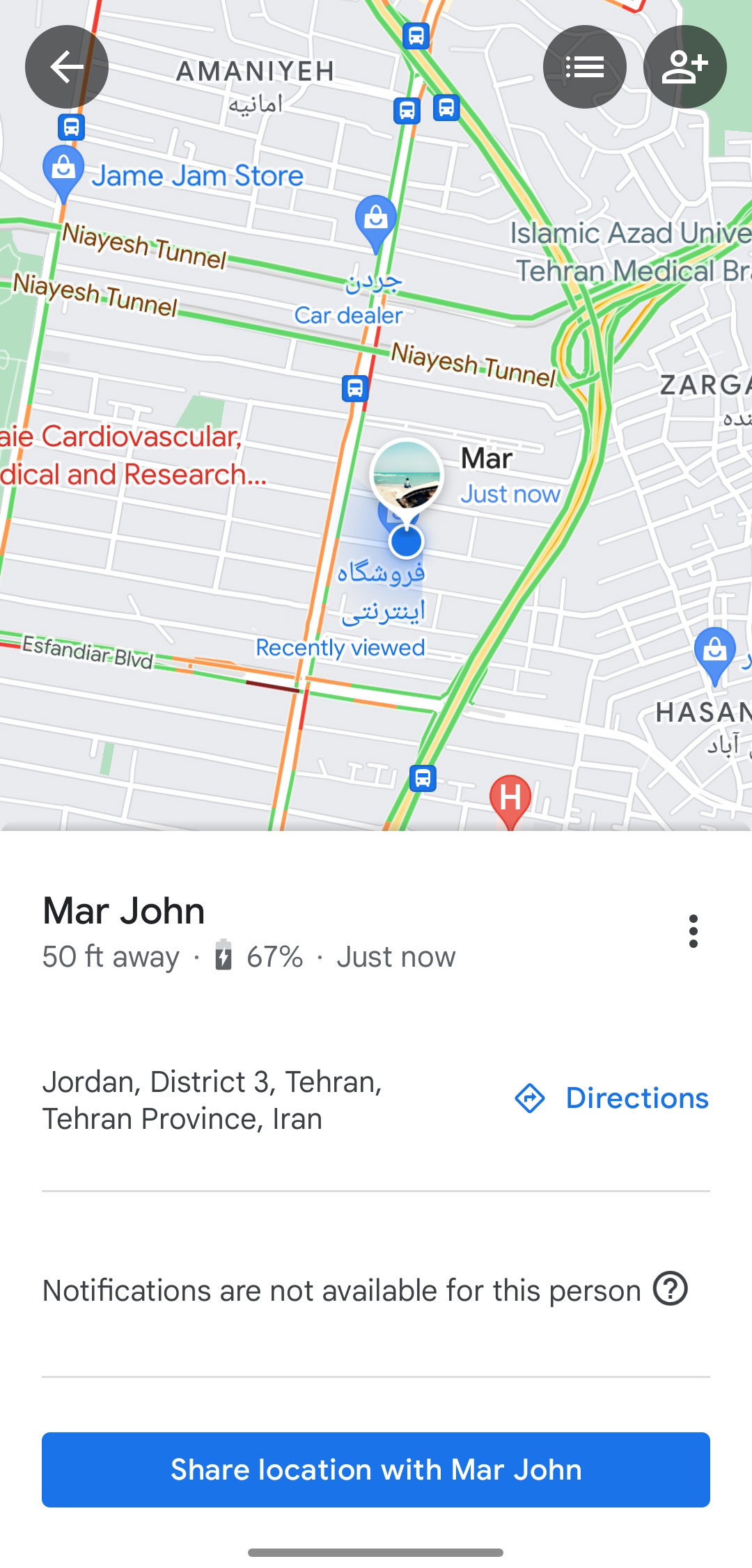 Source link