News
The Pixel Watch battery may last up to 24 hours
Google plans to unveil some of its new products by holding an autumn event on October 6. One of these products is the Pixel Watch, which is the first appearance of Google in the smart watch market, and according to the leaked information, it shows that Google used its own design to produce this product and imitated popular products such as Apple Watch and Galaxy Watch. Samsung has refused.
Now, one of the Google News accounts on Telegram has shared images and claims that these images were published by an operator based in Taiwan in order to promote the Pixel Watch. to report Phonearena One of the most important information that these images reveal about the new Google Pixel Watch is the 24-hour battery life of this product on a single charge, and the other image also refers to the contents inside the box of this product: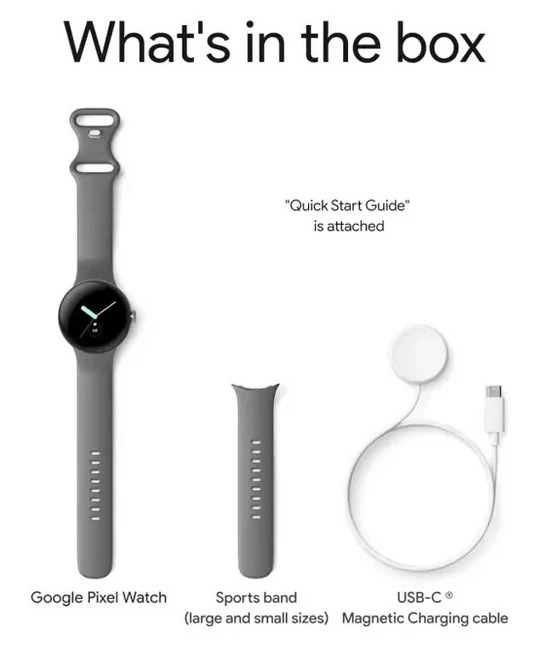 Pixel watch
Clock setup guide
sports band
USB-C magnetic charging cable
The magnetic charging cable inside the Pixel Watch box looks like a small bag that sticks to the Pixel Watch with the help of a magnet. The screen of the watch is protected by a Google Glass protector and has a convex design. This watch is equipped with the "quick pairing" feature, which allows the Pixel Watch to be quickly connected to the Pixel phone and the company's earbuds, and the "Find My Device" application that is installed on the phone also helps the user to find the Pixel phone or smart watch. Find your lost one more easily. According to reports, the Pixel Watch has the ability to control smart devices in the home, such as a smart thermostat or a smart light bulb.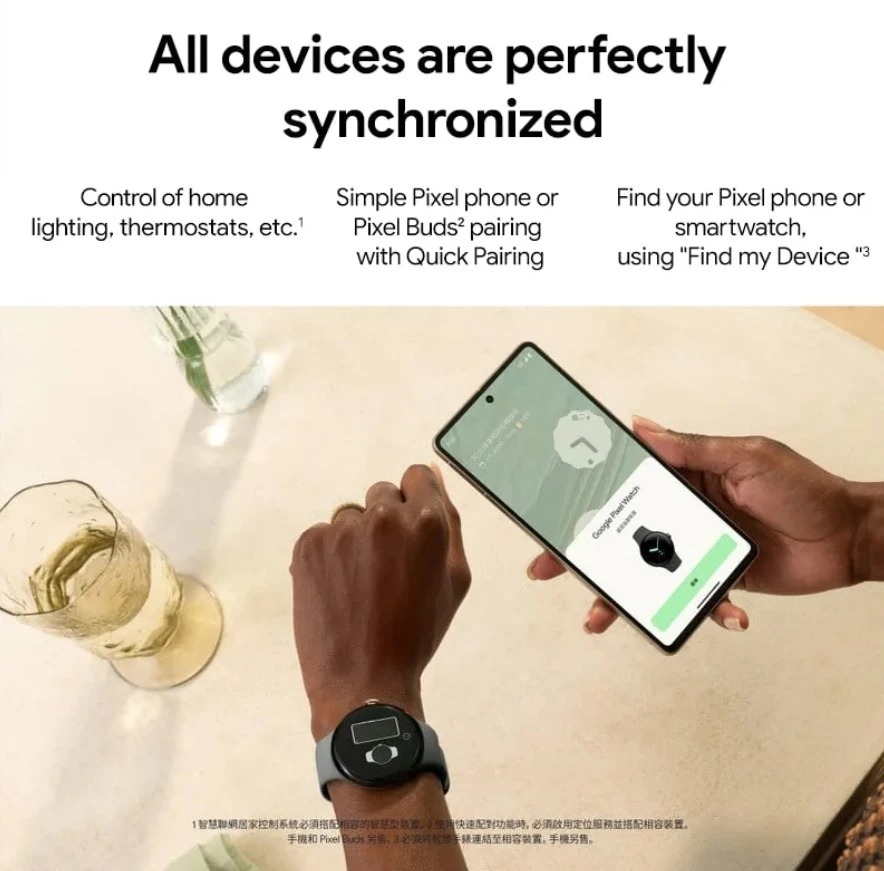 The Pixel Watch can also receive calls and send and receive messages or emails via Bluetooth or a cellular data connection. Owners of this smartwatch can use it to listen to music, track their heart rate, or access how long they've been active, how many calories they've burned, and how many steps they've taken.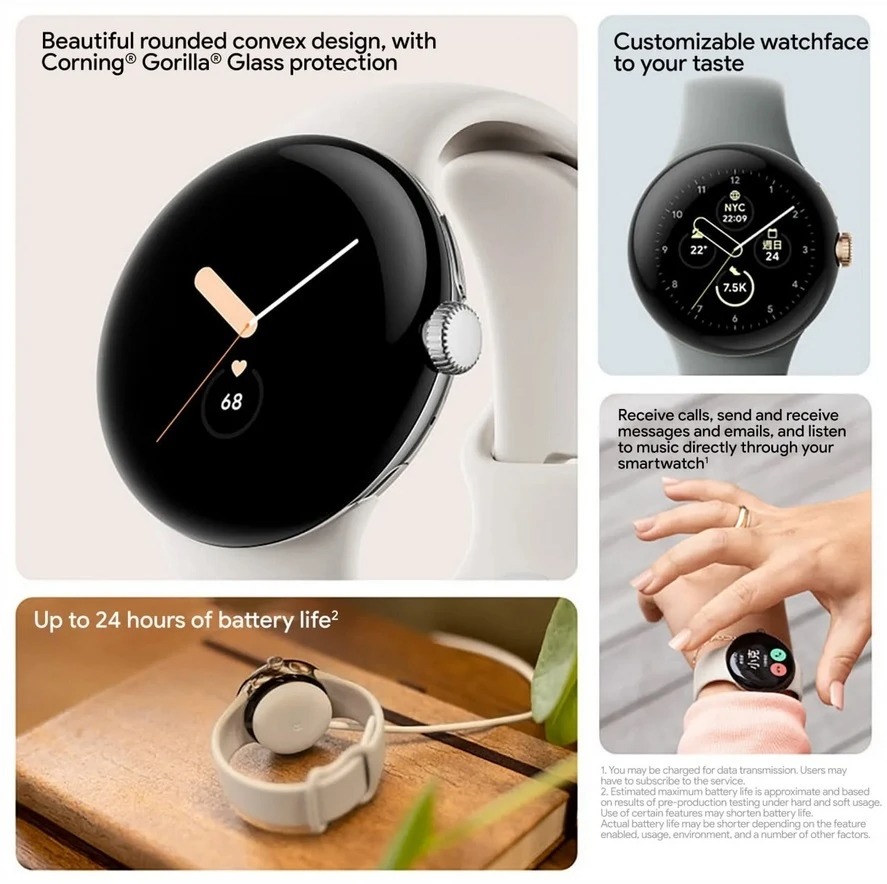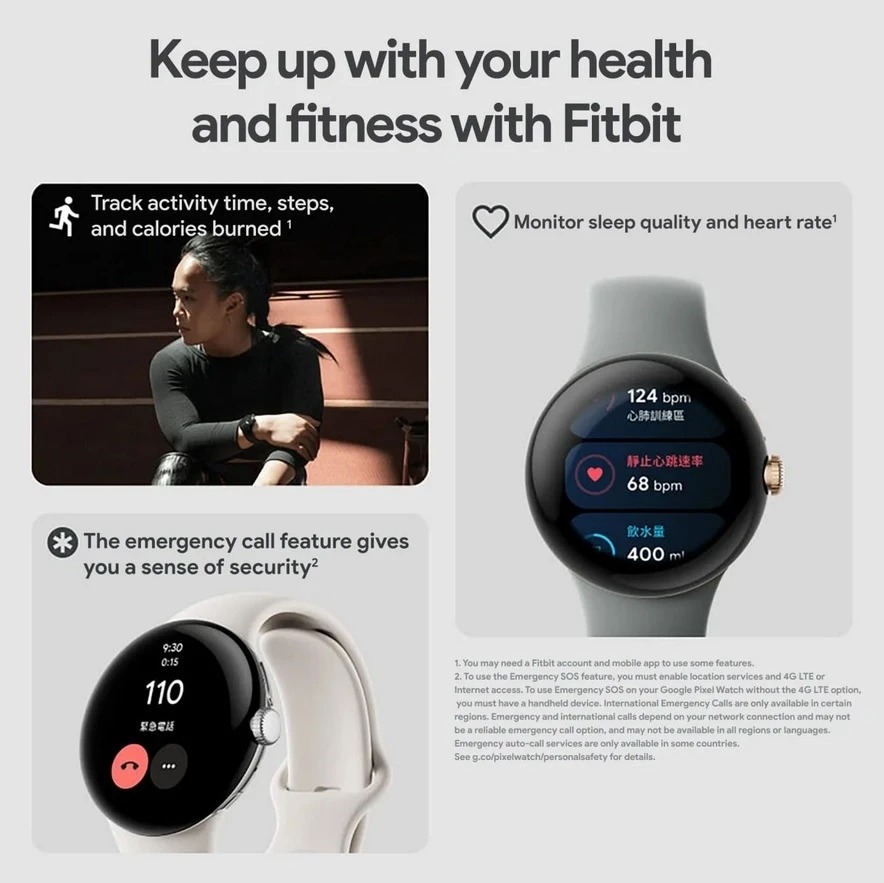 The Google Pixel Watch will be available in matte black, gray, and gold colors, and the Google Glass protector used in it is expected to protect the 1.18-inch screen of the smartwatch up to a depth of 50 meters. According to the rumors, the price of the model of the Google smart watch that only has Wi-Fi is estimated at $349, and the model that is equipped with an embedded SIM card (eSIM) in addition to Wi-Fi is estimated at $399. About the battery capacity of this watch, reports also mention a 300 mAh battery and also this device can have up to 32 GB of storage space with 1.5 to 2 GB of RAM.
Source link