News
The Oppo Find N was unveiled with a 7.1-inch foldable display and a powerful camera
Oppo spent a lot of time designing its first clamshell phone; As in the last four years, this device has been seen six times in different models. However, the Oppo Find N has finally reached its destination, making some smart design choices unique in the highly competitive clamshell market.
One of the main differences is that Oppo adheres to reasonable screen ratios. The external display is 18: 9 and the internal display is 8.4: 9 (slightly narrower than a square). By comparison, the Galaxy Z Fold 3 is equipped with a 25: 9 aspect ratio screen; The Mate X, on the other hand, is closer to regular phones with a 19.5: 9 aspect ratio.
Although the aspect ratio of the screen has a huge impact on the capabilities of the device; The specificity of the Oppo Find N is not limited to this feature. Oppo's new product is smaller than its competitors; It has a 5.49-inch exterior display and a 7.1-inch interior display. These dimensions place the device in terms of size between smaller clamshell phones and larger horizontal clamps.
The new flex hinge The new Oppo phone performs two important functions: Folds the screen in the form of teardrops in the folding part and makes the screen wrinkles 80% less noticeable; ۲. Eliminates the wedge gap between the two halves when the phone is folded.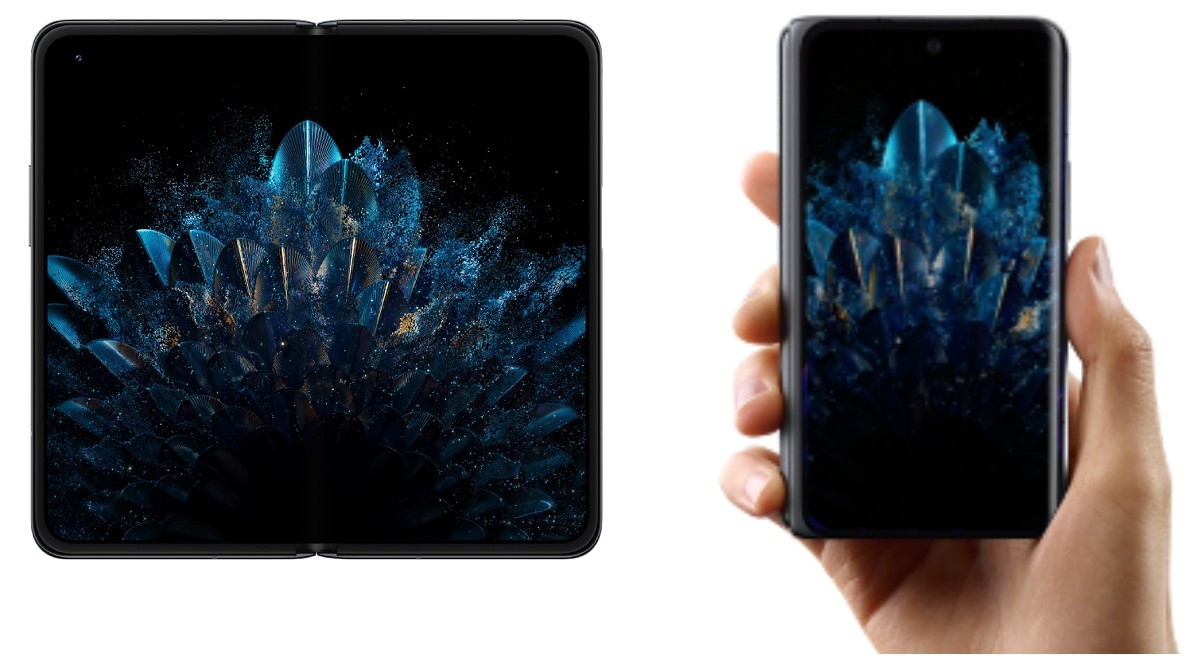 This hinge also provides users with a mode called FlexForm mode. The hinge of the device can hold the two halves at any angle between 50 and 120 degrees, allowing the mobile phone to act as a tripod and stand for long video calls or time-lapse photography.
The Find N Oppo has a custom 12-layer display made of glass called Flexion Ultra Thin Glass is used, which is much thinner than the competitors (0.03 mm vs. 0.6 mm). Such a thickness makes the screen much more flexible than its competitors. Confirmed TUV test proved that after 200,000 folds, no wrinkles are still visible on the screen.

The main layer is the LTPO AMOLED display screen, which can adjust its refresh rate between 1 and 120 Hz to match the content; While touch sampling rate can increase up to 1000 Hz. In its new smartphone, Oppo has calibrated the color rendering and brightness of internal and external displays. They can reach a maximum brightness of 1000 nits; But is graded at 10,240 light levels; Therefore, they can always provide full brightness in all lighting conditions.
The 5.49-inch external display of this phone is protected by Victor Gorilla Glass and its resolution is 1972 by 988 pixels and its standard refresh rate is 60 Hz. The 7.1-inch internal display has a resolution of 1792 by 1920 pixels and an refresh rate of 1 to 120 Hz.
Another point is that Oppo Find N uses a Snapdragon 888 chip with 12 GB of LPDDR5 RAM and 512 GB of UFS 3.1 memory. The phone is equipped with a total of five cameras: three cameras on the back panel and two selfie cameras (one camera per screen). Folding means you can also use the main camera for selfies.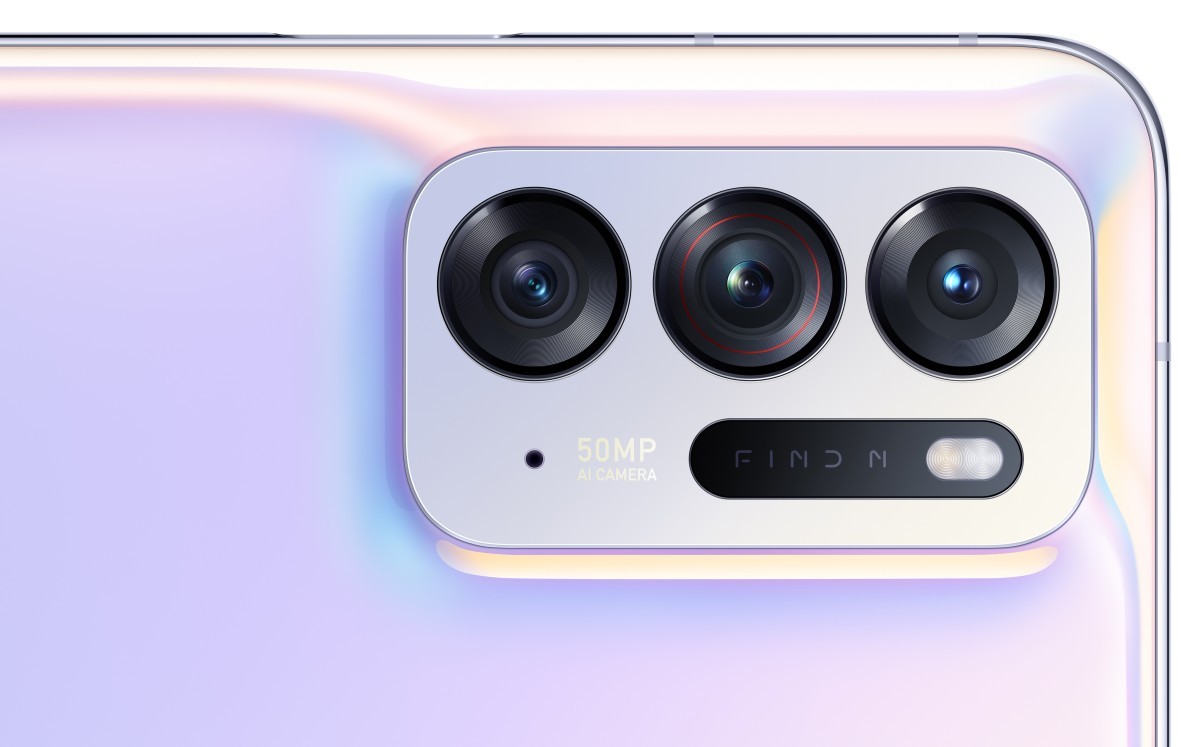 Wide lens This smartphone is equipped with a 50-megapixel Sony IMX766 sensor (1.56 inches, 1.0 micrometers), a 16-megapixel sensor with an ultra-wide lens (14mm, IMX481) and a 13-megapixel sensor (5mm). S5K3M5) Telephoto also joins it.
Related article:
This phone is equipped with a 4500 mAh battery, which due to the small size of the device, looks very large, and supports wired and wireless charging 33 watts SuperVOOC and 15 watts AirVOOC, respectively, plus a 10-watt reverse charge.
The Oppo Find N will be available in China from December 23 in two models, one with 8 GB of RAM and 256 GB of storage, and the other with 12 GB of RAM and 512 GB of storage. The two versions are priced at $ 1,200 and $ 1,410, respectively. In the meantime, the disappointing point is that Oppo does not intend to launch the Find N in overseas Chinese markets.
Source link