News
The next-generation Oppo Find N clamshell phone will likely be folded in two
Oppo introduced its first foldable phone, the Find N 5G, in December 2021; But apparently the company is working on several new folds. We recently announced in a report that Oppo plans to launch a foldable phone to compete with Samsung's Galaxy Z Flip 3. Now in a new report from Gizmocchina, another foldable model shows its unique design with two hinges.
On July 6, 2021 (July 15, 1400), Oppo filed a new design patent for a clamshell phone with the ability to fold in two parts, and it was approved and published this month. The future Oppo Folder is said to be equipped with a 5.5-inch exterior display and a 7.1-inch interior display.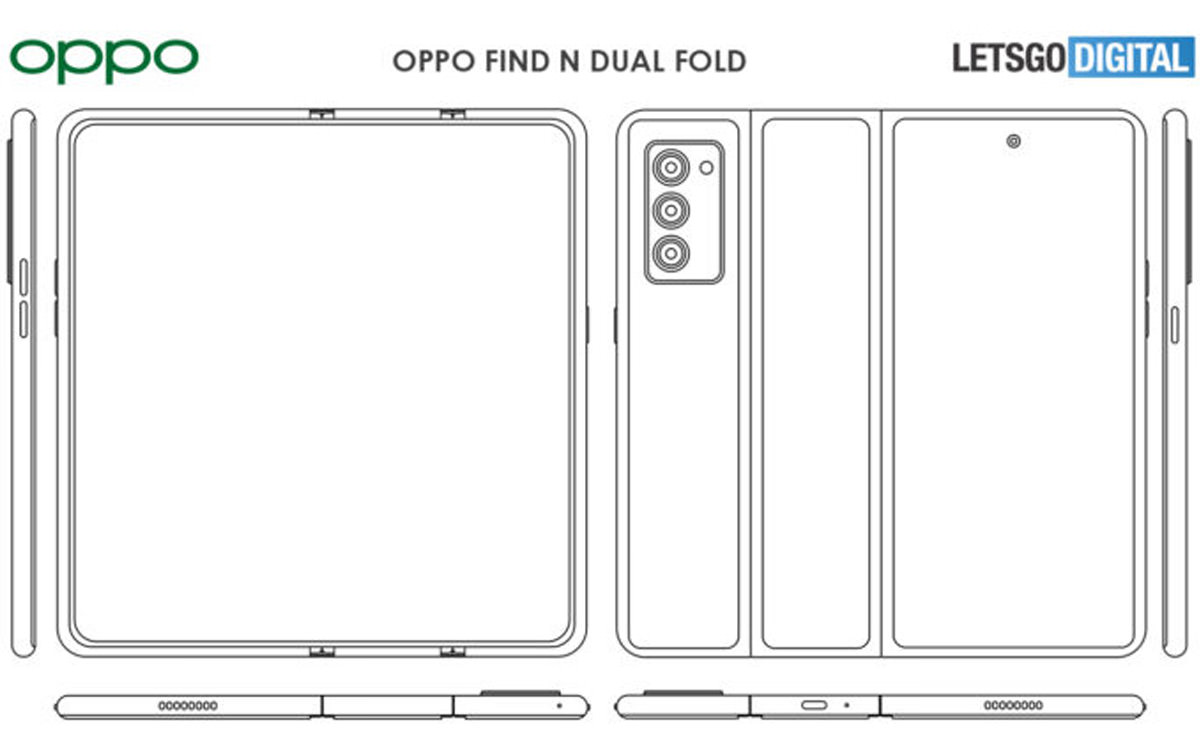 The internal display has a wide form, and although the patent design is 15% narrower than the OPPO Find N display; But they can be compared. The second hinge allows the right side to be folded in the opposite direction with the rear view cameras. This puts the triple camera in front and allows you to take selfies.
The exterior display has a hole in the top center that hosts the selfie camera. However, there is no such cut in the main screen, so it can be said that Oppo has probably considered the camera under the screen for this phone.
Related article:
Other features include a power button on the right and volume buttons on the left. In addition, both the top and bottom edges appear to have speakers and a microphone:; But the bottom edge also has a USB-C port.
The launch date of this clamshell phone is not available and it is not even clear whether Oppo will actually launch it or not. More reports are likely to be released in the coming months.
Source link