News
The new Netgear Nighthawk gaming router with support for Wi-Fi 6E was introduced
If you are fascinated by the design and performance of Nighthawk routers, the latest model in this series of routers called Nighthawk RAXE300 will definitely catch your eye. This router supports 6E WiFi and was introduced before the start of CES this year. This model is more economical than the RAXE500. Currently, the RAXE500 router is one of the most popular routers for gamers.
According to Digital Trends, Netger has announced that using 6E WiFi on a RAXE300 router like the RAXE500 will provide better performance. This router supports more bandwidth and has a lower latency rate. The WiFi 6E standard follows the version of the WiFi 6 standard. The RAXE300 is great for running applications such as virtual reality and augmented reality applications that require high bandwidth. In addition, it will be easier to play heavy video files such as 8K videos with this router.
The RAXE300 benefits from a unique, uniquely designed design and is equipped with 6 built-in antennas that provide a stronger and more secure connection throughout the home environment. Unlike many competing routers, this product does not come with antennas protruding from the device; For this reason, it looks better than other routers. On the back of the router, there are several Ethernet ports with a 2.5 Gbps jack.
There are some differences between the RAXE300 and the high-end model of the Nighthawk series, which makes the new model cheaper. The latest model of wireless router uses a 1.7 GHz quad-core chip instead of a 1.8 GHz quad-core processor. Both Nighthawk models support three-way signals; Of course, the RAXE300 supports eight streams; While the RAXE500 supports 12 streams.
The RAXE300 is designed for homes with speeds of one gigabit per second or more, and performs better in midsize and large homes. This feature has made the router a good solution for long-distance WiFi routers. The RAXE300 will be available for $ 399 when it launches, which is $ 200 cheaper than the RAXE500. It is also possible to configure and manage all models of Nighthawk series routers with a free application for smartphones.
Netgir has announced that it has updated its smartphone app for Orbi brand mesh network routers. Orbi routers are now offered with the optional Game Booster subscription option, which is currently available in the Game Booster series. This feature optimizes these routers to prioritize game streams, reduce latency, and block ads. Game Booster will be for the Orbi 750 and 850 models, and a 30-day trial version will be available to users at launch. The subscription fee is $ 49 per year.
Related articles:
Netgerger has also updated the Meural smart frame for digital photo enthusiasts. This frame allows you to invite your friends and family to share photos directly in your frame. The Meural app allows art collectors to scan their NFT and display NFT artwork from their own wallet.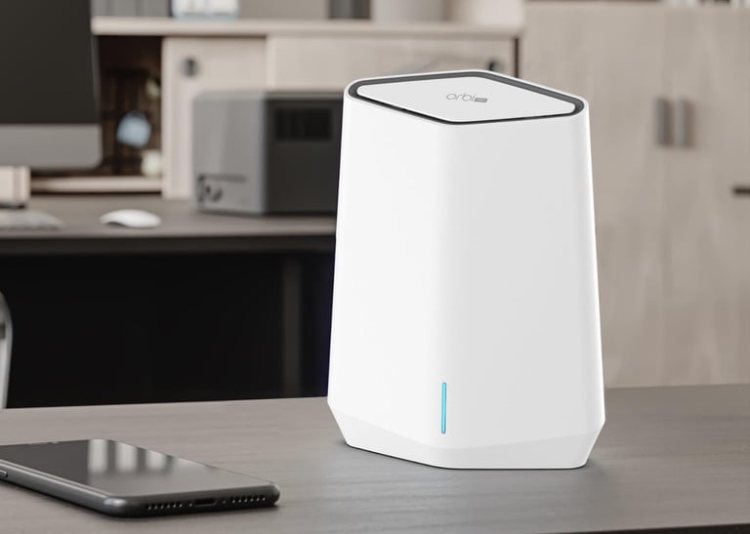 Orbi has also introduced the Orbi Pro AX5400 for commercial use. This product supports WiFi 6 and offers a speed of 5.4 Gbps. Due to the product's focus on business users, the Orbi Pro mesh network uses seven Ethernet ports per node. This product also supports wireless network segmentation for added security; A feature that allows you to create four well-equipped networks and separate traffic at each node. The Orbi Pro AX5400 with WiFi 6 will retail for $ 499.
Source link