News
The new features of Galaxy Zfold 4, ZFlip 4 and Galaxy Watch 5 are released for the previous generation of these products
From extensive customization options to intuitive multitasking and productivity features, Samsung's latest software update allows a wider range of users to improve the way they interact with their everyday digital lives.
How to interact with digital everyday life
Samsung says it is committed to mobile innovation, and this has not only raised expectations from the company; Rather, it makes these innovations available to more people to take advantage of its latest custom skin called One UI 4.1.1 on the Galaxy Z Fold 4 and Galaxy Z Flip 4 and One UI Watch 4.5 on the Galaxy Watch 5 series.
The new software update will begin rolling out to the Galaxy Z Fold 3 and Galaxy Z Flip 3 starting today, and will gradually roll out to owners of these devices worldwide. One UI 4.1.1 will also be released for Galaxy Z Fold 2, Galaxy Z Fold and Galaxy Z Flip 2.
Samsung's custom skin for the company's smart watches called One UI Watch 4.5 will be available for Galaxy Watch 4 and Galaxy Watch 4 Classic. In addition, users of the Galaxy Watch 3 and Galaxy Watch Active 2 will also receive this update soon, and after that, some of the selected features of the latest generation of watches of this brand will be available to the owners of older models as well.
In this article, we mention the new features that will be available with One UI 4.1.1 and One UI Watch 4.5 for owners of older Galaxy Z Fold, Galaxy Z Flip, and Galaxy Watch models.
Simple multitasking with advanced camera functionality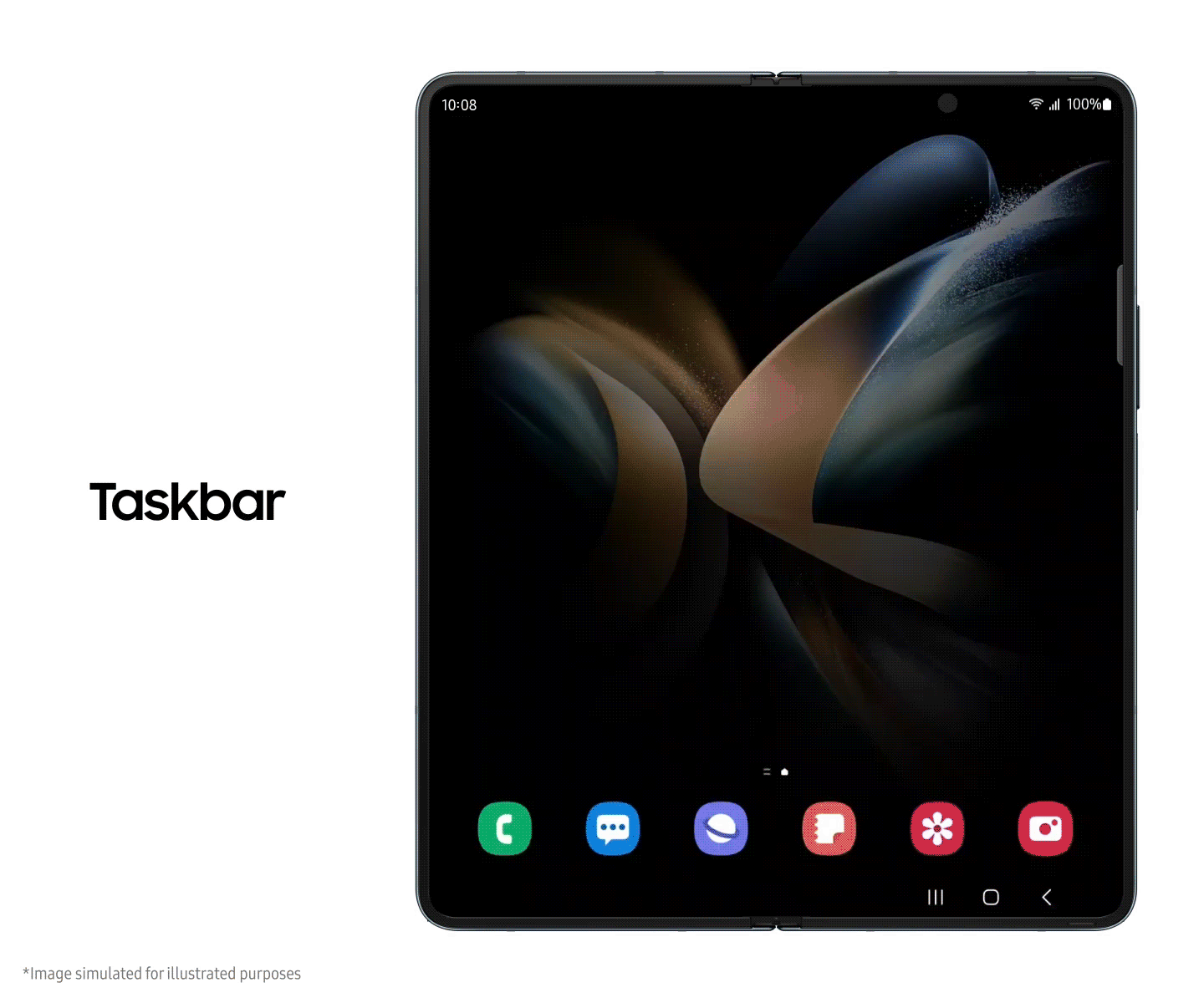 Samsung's Galaxy Z series devices have revolutionized what can be done with smartphones, offering new levels of productivity and improved solutions when it comes to performing certain tasks. One UI 4.1.1 also brings new features to the device's camera.
More efficient taskbar
One of the important features of the Galaxy Z Fold series is the ability to change the shape of this device. According to the very special form factor of this phone, Samsung tries to provide the possibility of doing some tasks better when it is open or closed. With the new Galaxy Z Fold 4 taskbar, you can access and switch between the apps you want faster than ever. This update uses a Windows-like layout for running concurrent programs and puts everything you need at your fingertips.
Open multiple windows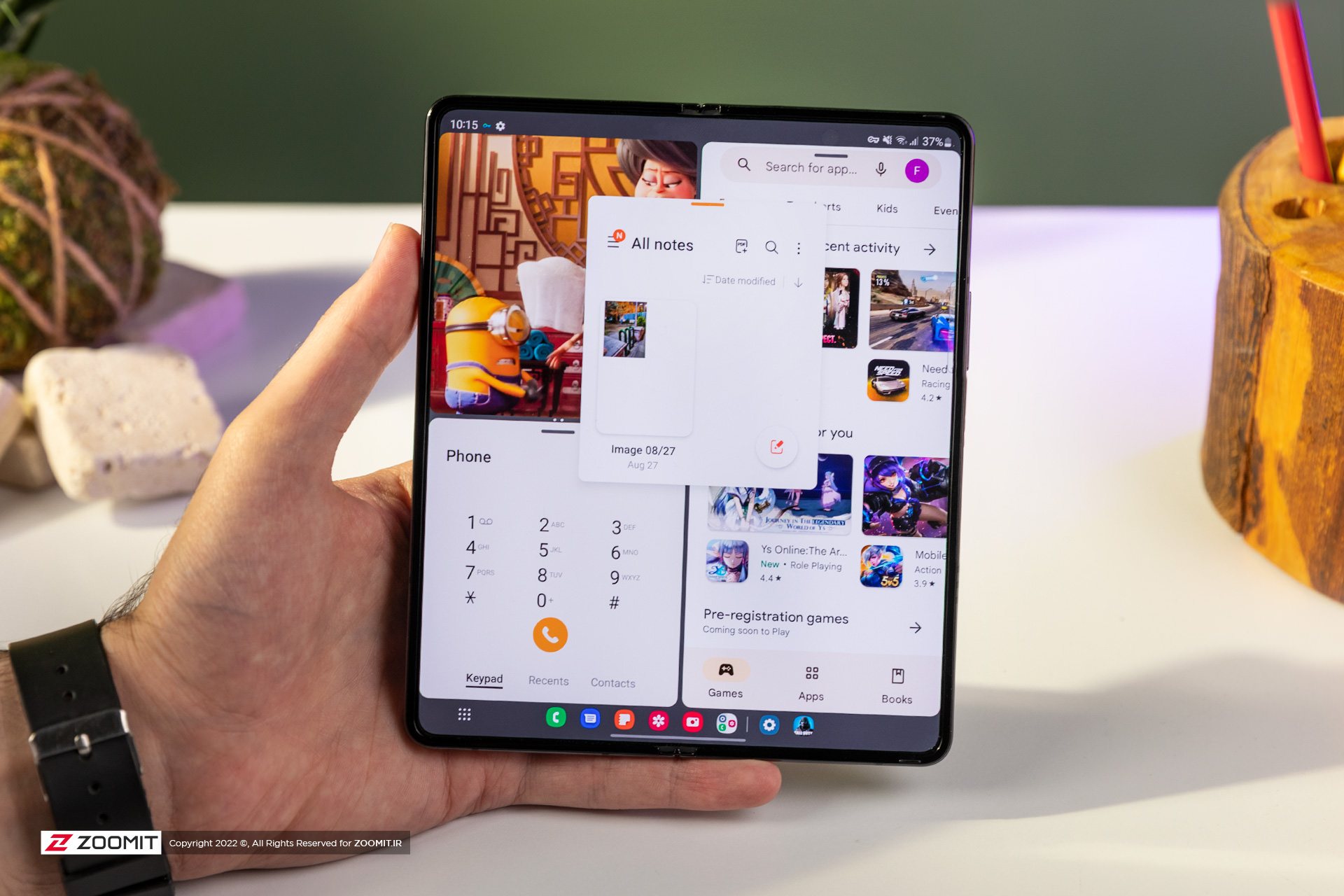 With support for Drag & Drop directly from the taskbar, multitasking on the Galaxy Z Fold is easier than ever. Dragging an app to the edge of the screen will open a split view; While dragging it to the center, you will see the application open in the pop-up view. In addition, there are multiple ways to access applications and easily switch between icons.
Sometimes, the best programs come in groups of two or three. If you usually use multiple apps to do some things at the same time, it is possible to create custom groupings based on your needs. In this way, you can group several applications that you always use together, and every time you need them, you can access them all at the same time with just one tap.
Multitasking features are also visually better and easier to interact with thanks to new gestures. Using simple gestures, users can turn full-screen apps into resizable windows or split the screen in half for more ways to manage their tasks.
New ways to take advantage of photography on Galaxy Z Fold screens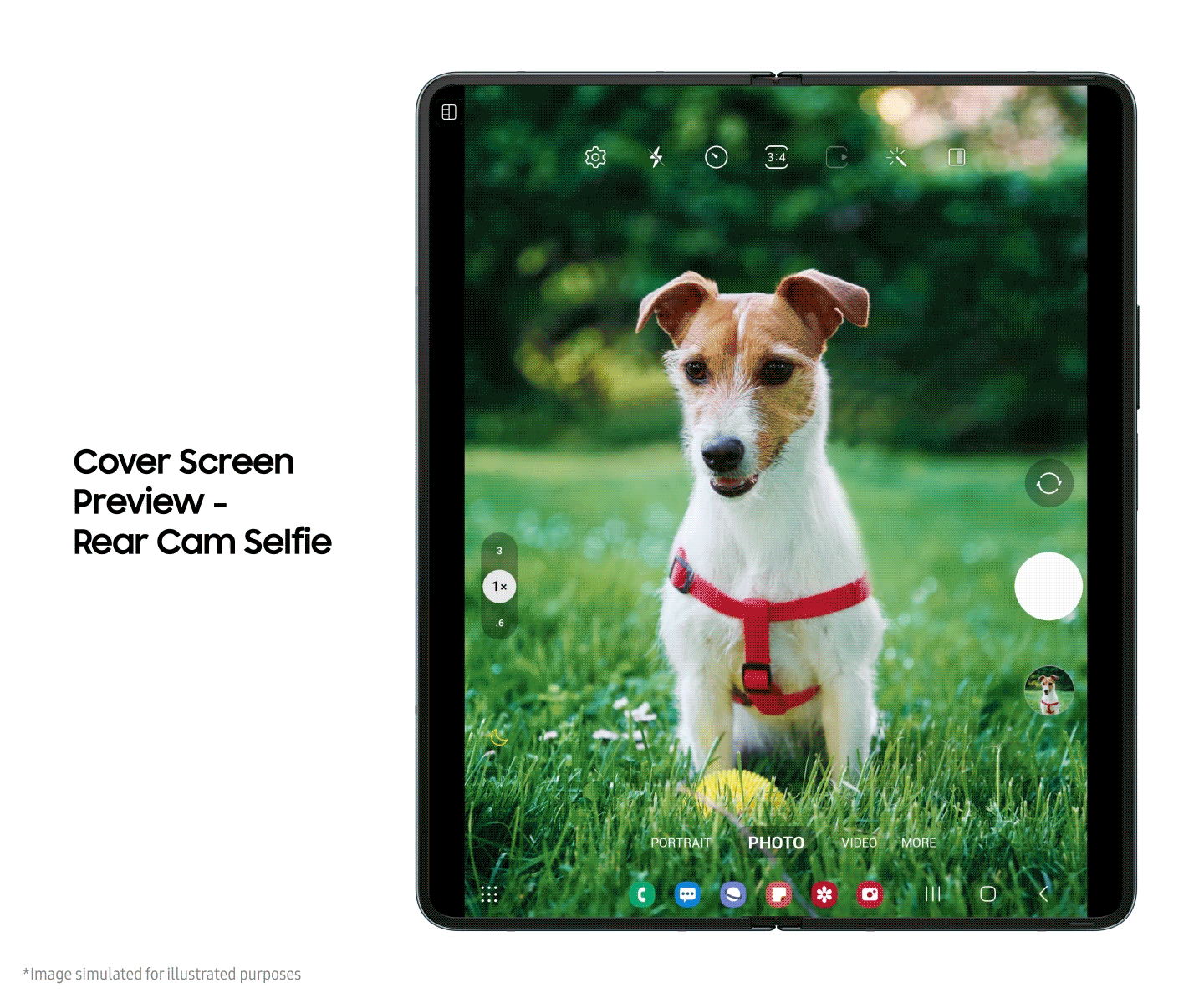 The Galaxy Z Fold series offers a truly engaging and versatile photography experience, making the most of its flexible form factors. With dual preview, you and your subjects can view the image simultaneously on the main screen and on the external monitor before taking the shot. Now with full control of the camera on the device's external screen, you can take high-resolution selfies using the device's main camera.
Folding phone; flexible camera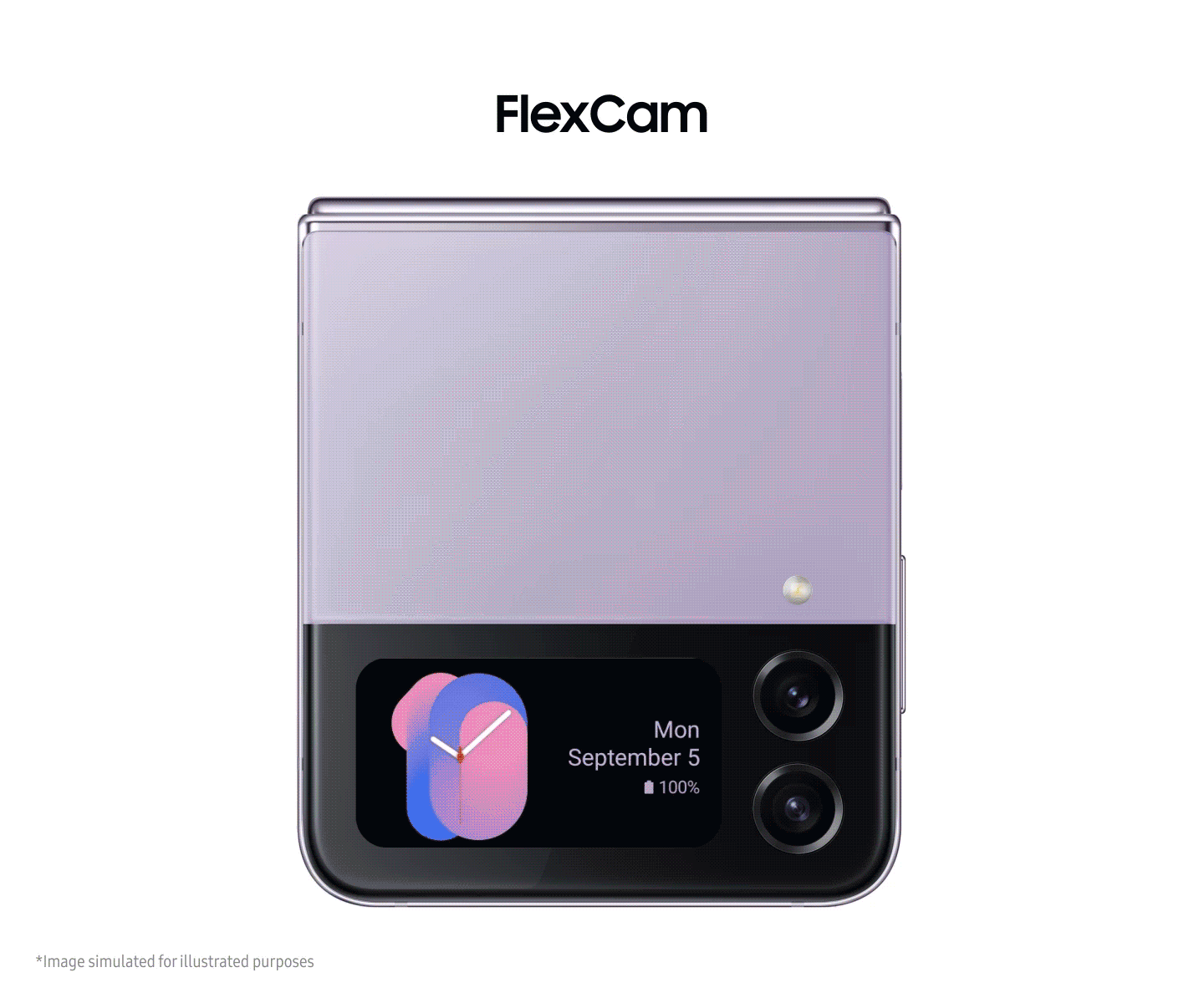 The Galaxy Z Flip series now lets you preview photos and capture them in true-to-life ratio. This feature allows you to access the portrait mode so that you can capture all your moments. In addition, seamlessly switch from Quick Shot to Flex mode when taking photos or videos to seamlessly switch between angles for a better shooting experience.
Better features on the external display
One UI 4.1.1 adds all new features to the external display of the Galaxy Z Flip series. These features allow the user to do more on the external display without opening the phone. Through this section, you can make contact with the intended contact or answer missed calls and even use the ability to convert voice to text and emoticons directly on the external display. Plus, you can take better control of your phone with additional quick setting options, including Wi-Fi, Bluetooth, Airplane Mode, and Flashlight.
Customization and comfort and health features have been added to previous Galaxy Watch models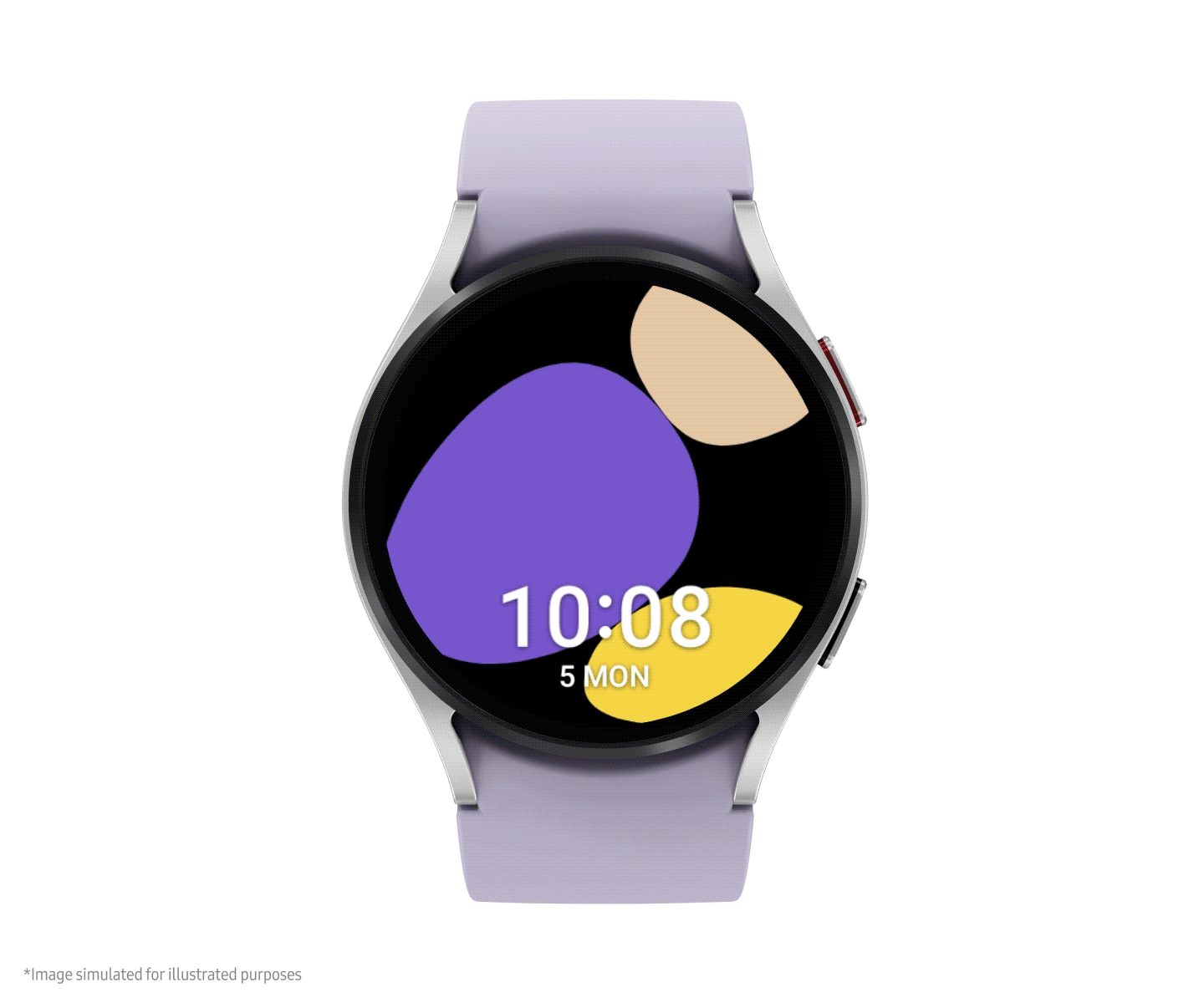 With the release of its new software update, Samsung makes a more complete experience of working with smart watches available to owners of older Galaxy Watch models, including more customization options and added functions to better perform daily tasks. Also, Samsung provides users with a more complete experience of working with the watch, including more customization options.
Related article:
More watchfaces and new ways to customize them
One UI Watch 4.5 brings several new colorful and interactive watch faces along with a fresh color palette and dynamic complications to the Galaxy Watch 4 series. This diversity will make the series' distinctive configuration options even wider than before, so that users can apply their unique lifestyle to these watches. We suggest you don't lose track of your watch faces; Because watchface lists help you save your customizations and access them quickly and very easily.
Easier communication with the new QWERTY keyboard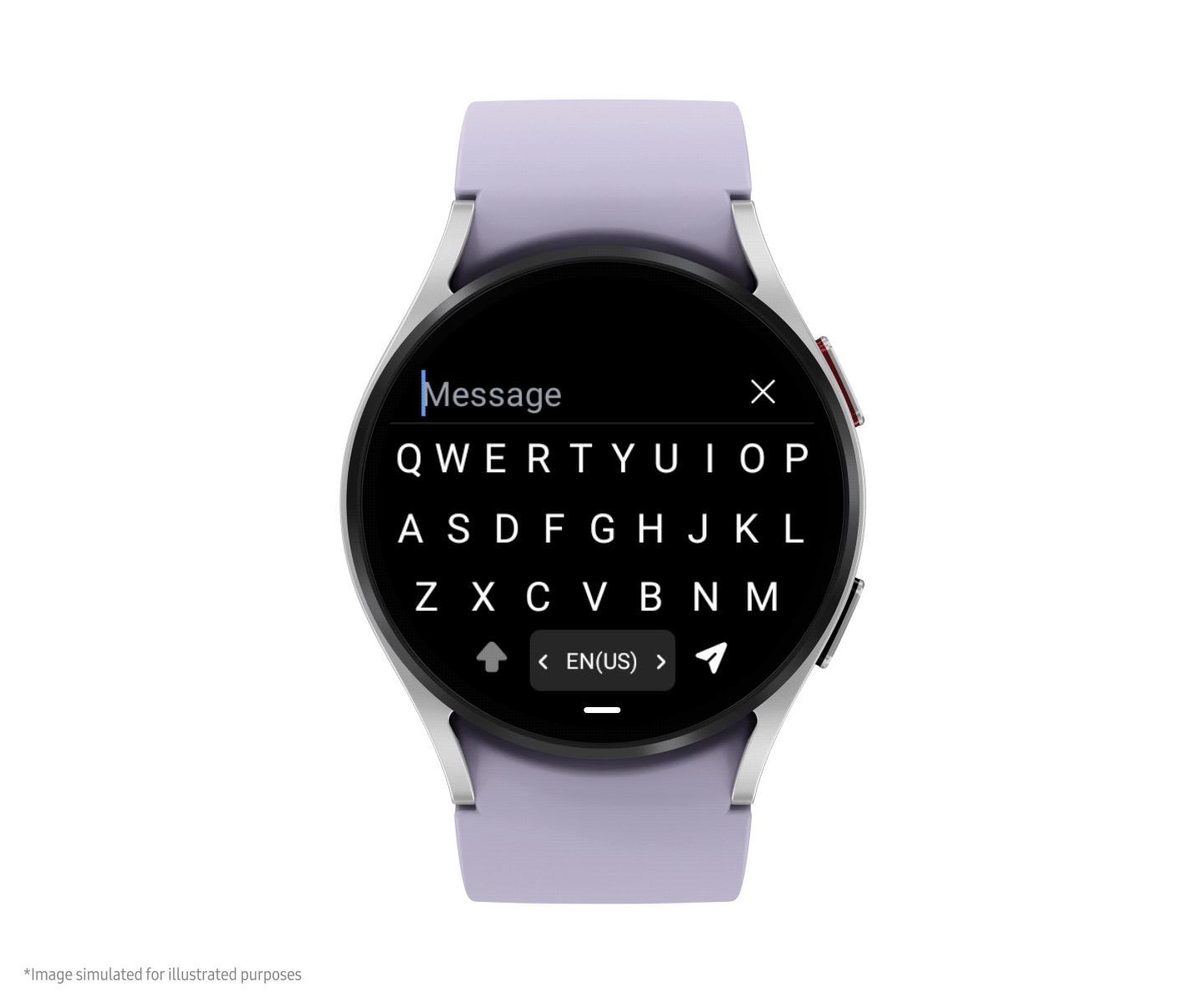 One UI Watch 4.5 has made communication on the Galaxy Watch 4 series smoother and more convenient than ever. By adding a QWERTY keyboard and features like voice and handwriting recognition, Samsung makes more choices available to people that help them easily switch between different communication styles in different situations.
Continuous software support for Galaxy Watch 3 and Galaxy Watch Active 2
Starting in late September, a new software update will be available to Galaxy Watch 3 and Galaxy Watch Active 2 owners that will allow them to take advantage of some of the new Galaxy Watch 5 series features. Among the features that will be added to older models, two new watch faces, Gradient Number and Pro analog, can be mentioned. The new update will also provide the possibility of snoring detection and more detailed analysis of sleep quality.
In addition, Samsung's health monitoring app for measuring blood pressure and heart rate will be available to Galaxy Watch 3 and Galaxy Watch Active 2 users, so that they can get more detailed information about their health.
Source link