News
The new benchmark shows the A16 chip's significant improvement in multi-core processing
When unveiling the A16 Bionic processor used in the iPhone 14 Pro and iPhone 14 Pro Max, Apple said that the latest A series processor, which is considered the most powerful mobile chip in history, has no equal competitor in the Android world. Early benchmarks confirmed this claim in single-core performance, but the A16 didn't shine in the multi-core department.
According to Zomit, the Ice Universe account on Twitter has revealed a new benchmark of the A16 processor, which shows off the multi-core power of this processor. In the new benchmark, the single-core score has also increased.
While the A16 previously managed to score 1,879 and 4,664 in single-core and 4,664 respectively, in the new benchmark, it has achieved a single-core score of 1,887 and a multi-core score of 5,455.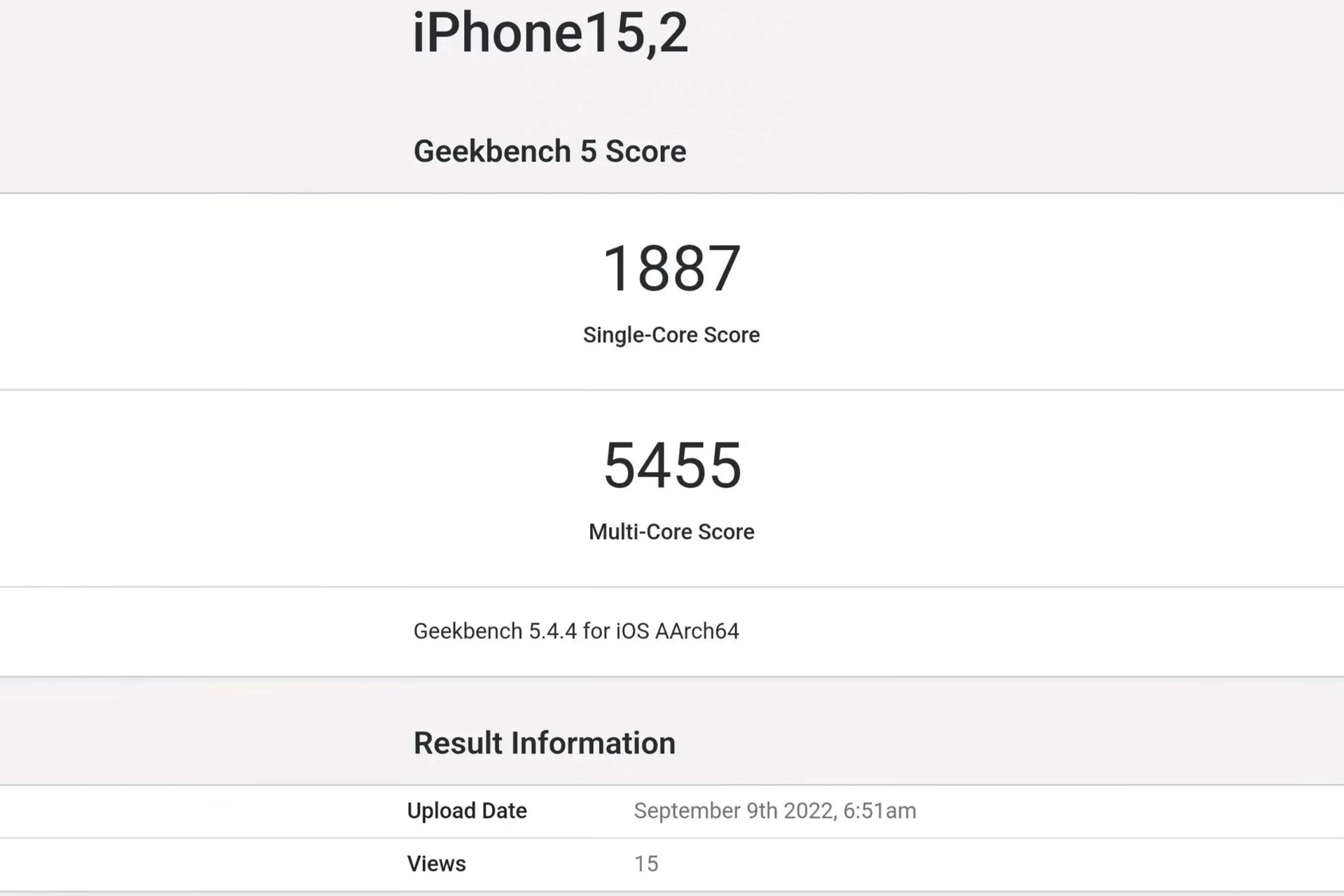 The A15 processor of the iPhone 13 series and two iPhone 14 and 14 Plus phones managed to achieve a single-core score of 1,728 and a multi-core score of 4,790 in Geekbench. The A15 has more graphics cores in the new generation iPhones, but this does not affect the final result of Geekbench because Geekbench does not check GPU performance.
The single-core score of 1,887 of the A16 chip shows that the single-core performance difference between Apple's new generation chip and the A15 is about 9.2%. These two chips differ by nearly 14% in the multi-core section. In the new generation of its mobile processor, Apple has increased the maximum frequency from 3.23 GHz to 3.46 GHz.
Related articles:
According to what can be seen in the Geekbench database, the most powerful chip of the current Android phones is Snapdragon 8+ Gen 1 scores 1,323 and 4,332 in the single-core and multi-core sections, respectively. The power of the A16 processor in the single-core section is nearly 43% and in the multi-core section is nearly 26% more than the Snapdragon 8+ Gen 1. The A16 is also more powerful than the MediaTek Dimensity 9000+ processor in a relatively similar fashion.
Apple claimed at the Far Out event that the A16 processor is 40% more powerful than competitors. Now it is clear to us that this Apple claim was related to single-core performance. According to Apple, the A16 processor uses TSMC's four-nanometer lithography and its energy consumption has been reduced compared to the previous generation.
Source link