News
The Minister of Communications joined the authorized social networks in the country
According to the director of public relations of the Ministry of Communications on Twitter, Issa Zarepour, the seventh Minister of Communications and Information Technology, has joined some domestic and foreign social networks. Among the internal social networks of which Issa Zarepour is a member, we can mention Gap, Soroush, ETA, Yes and Rubika super messengers. Also, among foreign networks, he is a member only on Instagram and LinkedIn.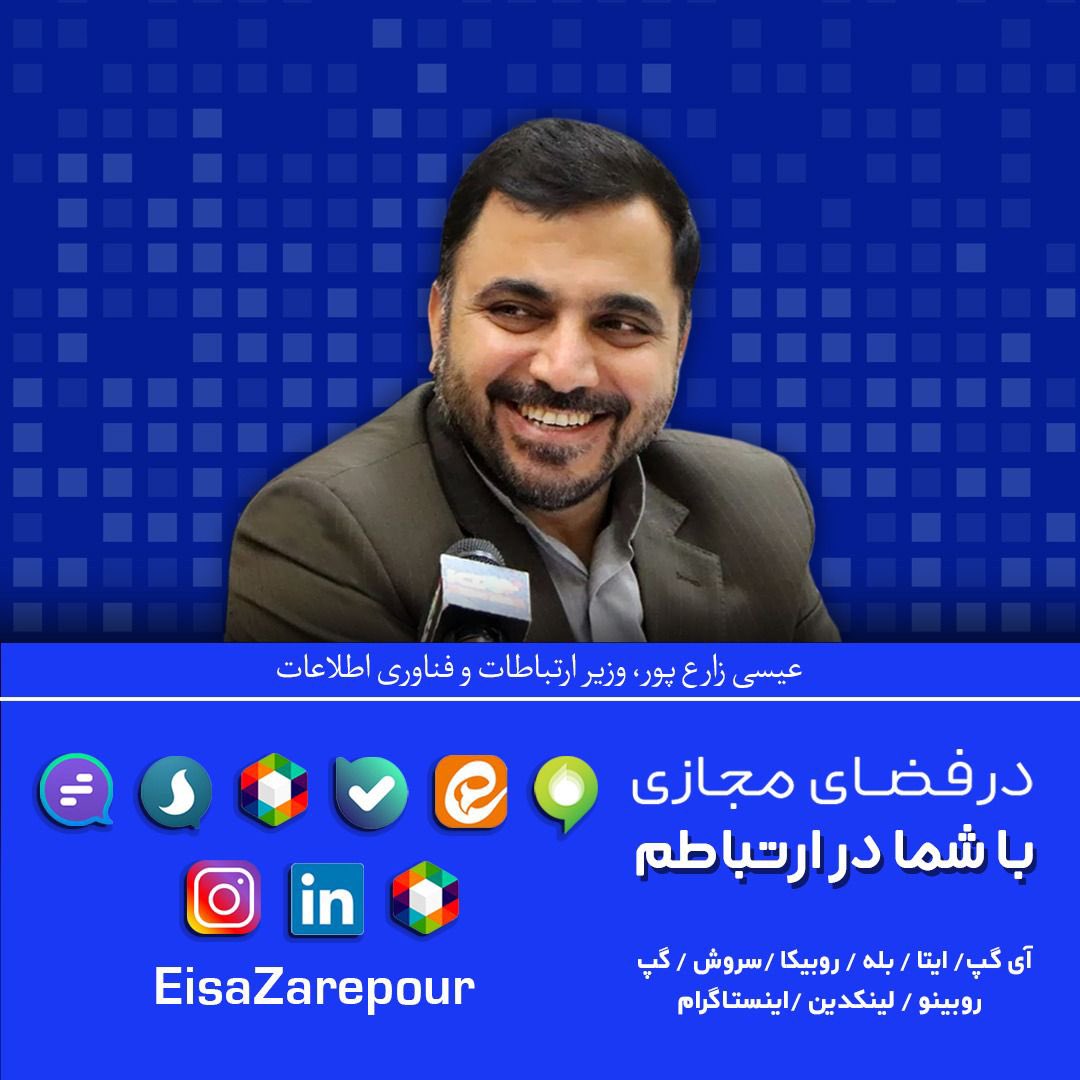 Related article:
In his first media interview with Sada-e Somayya in September, Minister of Communications Zarehpour said in response to a question as to why he was not a member of any social network that he was not very media-savvy. At that time, Zarepour had said why he was not active in social networks:
I'm on social media; But I would rather be the Minister of Communications and the Minister of Public Relations than the Minister of Media. I really do not have time. Of course, I am completely online for family work and work related to my students at the university.
In another conversation about why he did not join Twitter, he said that he would not join a network that is prohibited by law. On the other hand, Zarepour had announced It is a high expectation that he will be expected to have an official presence on social networks and respond to all comments. Zarehpour announced the way of communication with himself as the 195 complaints system and the SMS number 09122996321. According to him at the time, a website was to be set up at the Ministry of Communications that would devote one hour a week to communicating directly with the public through an internal platform.
Source link