News
The LTE Surface Pro 8 is available in the Microsoft Store
The Surface Pro 8 with LTE connectivity is now available through the Microsoft Store. Just a few months after the release of the Surface Pro 8, the LTE model of this product is available in two versions, Intel Core i5 and Core i7; Of course, only in a color called platinum.
According to Windows Central, the LTE models of the Surface Pro 8 are currently only available in the commercial version. We do not yet know whether the LTE model will be available to the average consumer; But this does not matter much; Because customers can order business models. Priced at $ 1,350 with LTE support, the Core i5 comes with eight gigabytes of RAM and 128 gigabytes of storage.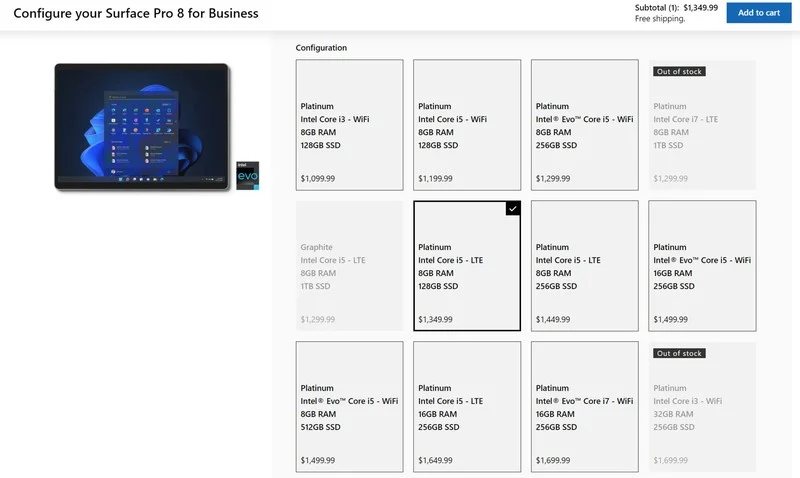 For the first time in the Surface Pro series, Microsoft has also released an LTE version with a Core i7 processor. Previous Surface Pro LTE models were only available with the Core i5 processor; Because all of these models were fanless; Therefore, the space required for the LTE modem was available to Microsoft. With the launch of the Surface Pro 8 and its own engineering, the company has created the space needed to place an LTE modem with a Core i7 processor.
Related article:
The LTE Surface Pro 8 is now available in the Microsoft Store, and we expect to see it available in online retailers soon.
Source link