News
The latest Sengled smart bulb can track your heart rate
Sengled, the maker of smart light bulbs, has prepared a number of new products for CES 2022. The most interesting are smart health monitoring lamps and the most entertaining ones are the company's TV light strips. Also Sengled Committed to Matter supports the new smart home standard and adds a fourth protocol to its package.
If you do not know Sengled, we will introduce it to you briefly. The company is known for making a variety of light bulbs used in smart homes. For example, its Zigbee smart bulbs work with a hub similar to the Philips Hue and are compatible with Alexa, Google, Apple HomeKit and Samsung SmartThings. Its Wi-Fi lamps do not require a hub and work with Alexa, Google and Samsung SmartThings platforms. On the other hand, its Bluetooth bulbs are currently compatible only with Alexa, but Kenneth Camp, Sengled's product innovation director, told Warg in a briefing before CES that GoogleHome support will also be available in March.
According to Varge, the company's lamps are distinguished by their high color rendering index, which is often more than 90 CRI higher than many competitors. CRI is a measure of the amount of color reproduction by a lamp, and 100 CRIs show the true color.
The Sengled intelligent health monitoring light is a dual lamp (WiFi / Bluetooth) with the ability to monitor internal health using radar technology. The product is designed and sold to track sleep and some biometric signs of the user's body, such as heart rate and body temperature, as well as other vital signs.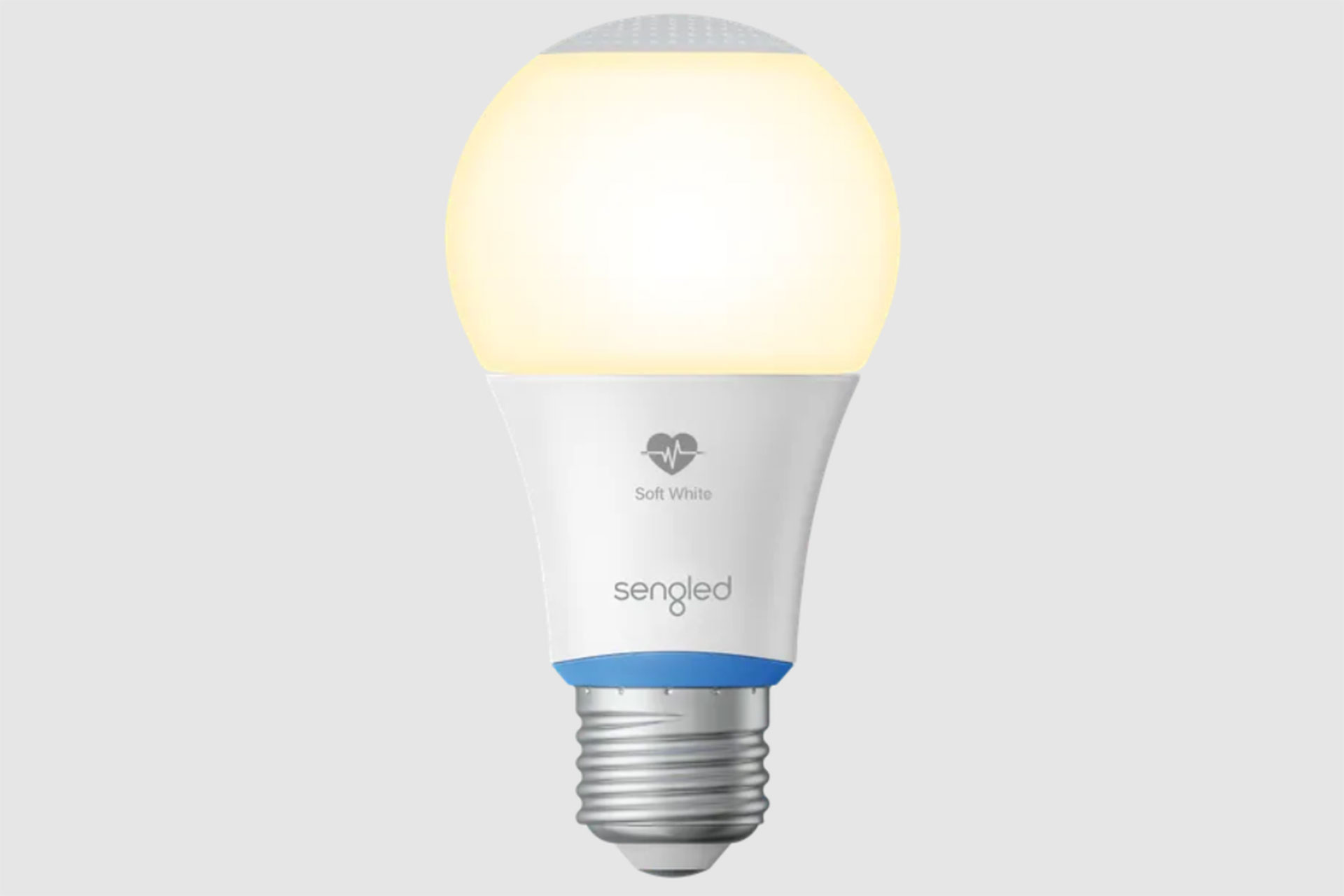 The new Sengled lamp can work alone, but there is another way you can have more control over your health. Connecting multiple smart bulbs via a Bluetooth mesh network creates a virtual map that can help detect human behavior. The camp claims that even if one of the people in the house falls to the ground, they can detect the lamps.
In fact, using the Sengled smart lamp apparently We will be able to ensure the health of people living alone, especially the elderly. If they fall to the ground or injure themselves in some way, the system will notice. Of course, it is not yet clear what the smart lamp will do after diagnosing the injured person.
New Sengled product It is still under development, so details such as its price are not available. But Camp said it was set to launch in the fourth quarter of 2022.
As we said at the beginning of the article, an entertaining product is also produced by the company. These are actually Wi-Fi TV strips with the ability to sync video, which are great options for creating an immersive experience while watching movies. The light bar is said to be priced at $ 120 and will be available in the second quarter. The Sengled version uses a small camera to detect content broadcast on the TV, meaning it does not depend on HDMI input. This is similar to how Govee Immersion TV Backlights work.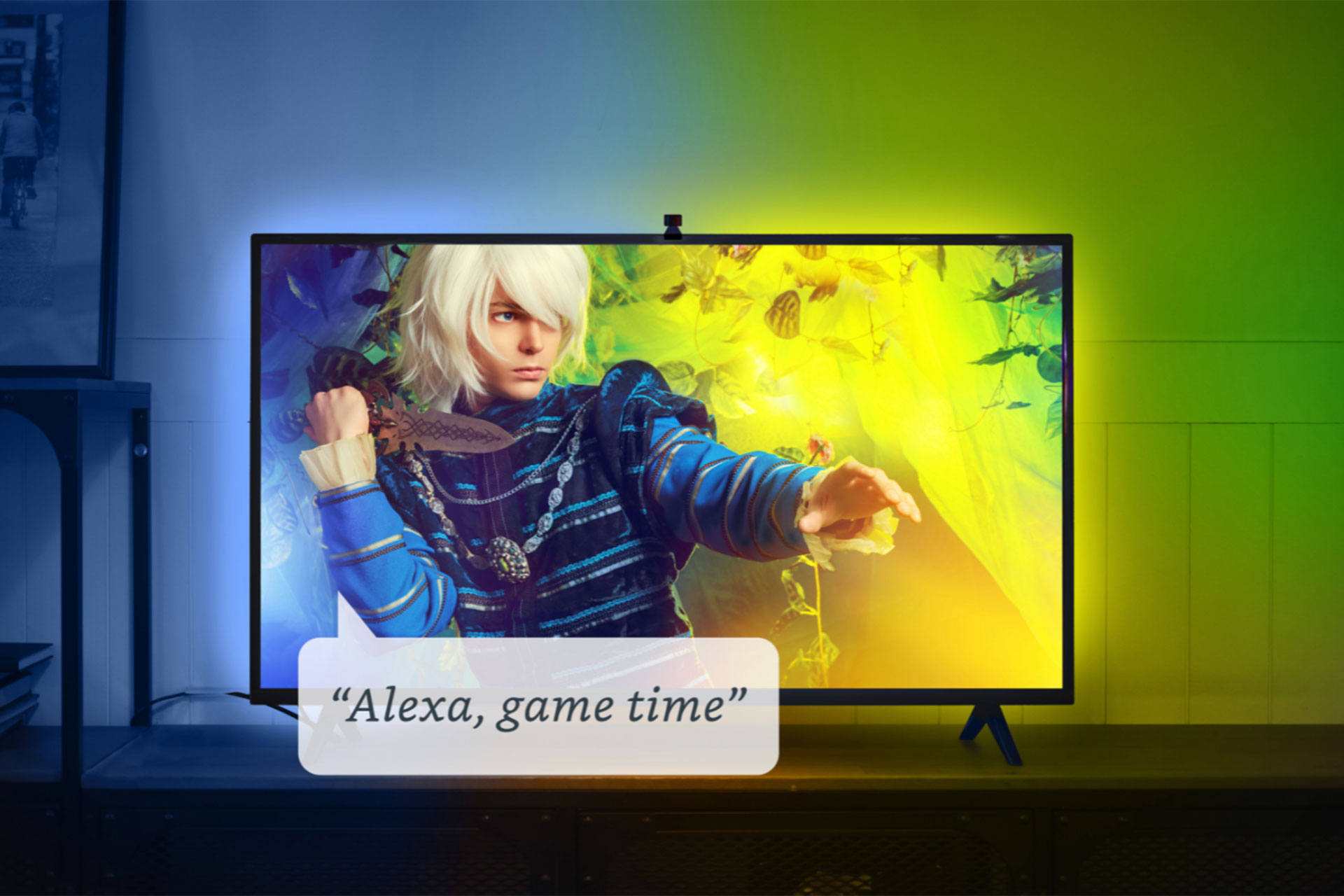 Sengled optical tapes work with Alexa, Google Assistant and Samsung SmartThings and can be paired with current Sengled entertainment products, such as Audio-Sync TV light strip and LED light bars. Camp also told Verge that Sengled will launch its first Matter-compatible bulb this year. He says:
We are very involved in this issue and in the near future we will prepare our first A19 Wi-Fi lamp.
Related article:
Other new Sengled products introduced at CES 2022 include:
Outdoor WiFi fixtures with bulbs that illuminate patios or other outdoor spaces. They will be priced between $ 80 and $ 90 per bar and will be available in the second quarter. Incandescent lights have two chips, Wi-Fi and Bluetooth, which allow you to control them with both protocols; So if your home's Wi-Fi waves do not reach the patio, you can use your phone. There's also a built-in microphone that lets you sync music.
A full-color portable LED lamp connected to Wi-Fi and Bluetooth, powered by a rechargeable battery, will also hit the market in the second quarter. This lamp has the ability to sync music and can be powered by a plug or run on batteries for up to eight hours. There are also effects such as a "scintillator" that you can choose any you like. It will cost $ 60 to $ 70.
An essential oil diffuser LED is planned for the first quarter, but its price is still unknown. The lamp will also have timing and timer features.
A Zigbee door and window sensor and a motion sensor to control smart lights will hit the market in the second quarter. Price information is not yet available.
LED Blu-ray ceilings in white and color options will also be available in 2022, but pricing details have not been released.
Source link