News
The image sample of the main camera of the Galaxy S23 Ultra shows its superiority over the S22 Ultra and the Pixel 7 Pro.
Famous leaker Ice Universe has already shared details about the Samsung Galaxy S23 series, and this time it has revealed some of the camera features of the S23 Ultra. Previously, there were reports about the S23 Ultra's superior zoom capability over the S22 Ultra, and now a comparison has been made between the main camera of the South Korean tech giant's next-generation flagship with its current top-of-the-line phone, as well as Google's Pixel 7 Pro.
The comparison of the photo of the subject, which is a pumpkin, shows the difference in the quality of the S23 Ultra, S22 Ultra and Pixel 7 Pro cameras. Ice Universe asked the followers of its Twitter account to choose the best ones without knowing which photo was taken with which phone. Most of his followers chose the first photo, which was captured with the S23 Ultra's main camera. Unsurprisingly, the image quality of Samsung's next flagship will be better than its current generation, and its higher quality than the Pixel 7 Pro is quite noticeable.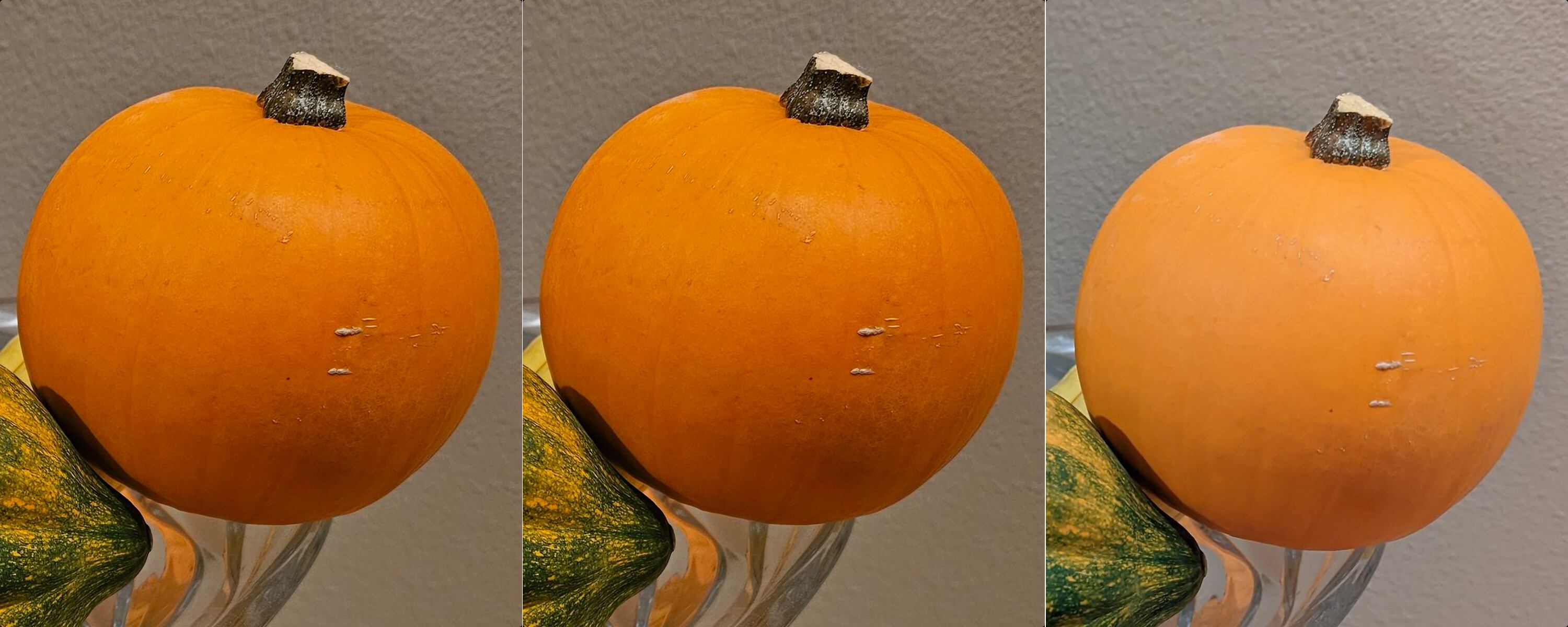 (From right to left, the sample image is for Pixel 7 Pro, Galaxy S22 Ultra and Galaxy S23 Ultra)
Related article:
Google's Pixel 7 Pro has received a very high score in terms of photography power, and for example, according to DXOMark, only the Huawei Mate 50 Pro's camera performs better than Google's current flagship. In comparison, the DXO scores of these two devices are 147 and 149, respectively. Galaxy S22 Ultra is in the twelfth place of the list in this criterion with a score of 135, and the comparison shows that the camera of this phone is weak in recording the details of the pumpkin surface compared to its new model. However, the said problem is not seen in the S23 Ultra as it captured the image of the orange fruit with much more detail and higher resolution than the sample photos captured with other devices.
Source link