News
The GIGABYTE Stealth Project makes it easy to manage cables when building personal computers
It feels great to put together a personal computer. However, cable management will be one of the challenges you face in this situation, especially if you want to build a small, cable-free system. GIGABYTE seems to have a solution to this problem that can be used to easily manage cables with a flawless structure. However, there are some important things to keep in mind about this method.
The Aorus unit is a subsidiary of GIGABYTE that focuses on gaming. Aorus recently introduced a concept called Project Stealth on its Twitter page. This investment basically involves creating a complete ecosystem of products that aims to provide a beautiful structure with easier cable management.
According to Digital Trends, GIGABYTE's custom ATX motherboard transfers all power connections, inputs and outputs to the back, so cable management is transferred from the front to the back. This feature includes all front panel inputs and outputs, SATA ports, 24-pin power connector, CPU power connector and other important connectors such as fan and USB. This feature will likely give you the appearance of a cable-free structure when you look at the transparent window of your computer case.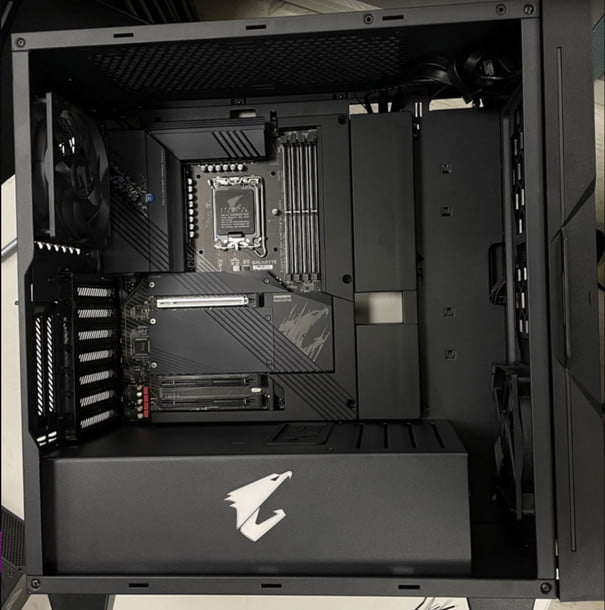 Obviously, a motherboard with reverse connectors is not compatible with other ATX series cases, so GIGABYTE has prepared a special case for this motherboard, which uses special holes for cables on the back of the motherboard tray to access the various connectors and headers. The French website GinjFo has published images showing the back of the motherboard. According to these photos, you can even see cuts for the PCIe connectors on the back of the motherboard.
Of course, the structure of any computer without a graphics card will not be complete. GIGABYTE has also created a custom graphics card cover, aligning the power connectors with PCIe connectors. It is unknown at this time what he will do after leaving the post.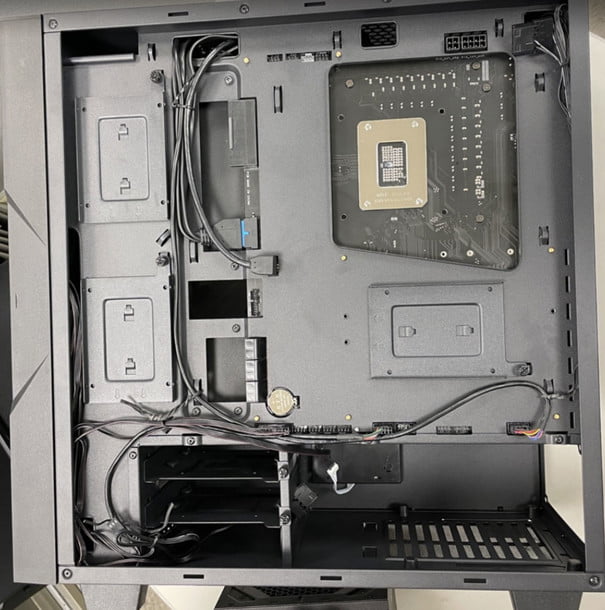 People who work in the field of personal computers will most likely welcome the concept that motherboards and other components can be easily connected and cable management transferred to the back. The NZHT H1 also tried to simplify cable management within the case by including an internal power supply and integrated fluid cooler. Every effort is made by companies to simplify the process of building personal computers and create more entertainment aspects.
Related article:
However, a very important point about the GIGABYTE solution is that if you are looking for a complete, cordless look, you should buy all the parts manufactured by this company. If you are not happy with the look, color or price of GIGABYTE products, there seems to be no other option available right now. According to some rumors, the company will provide more details about the Stealth project during CES 2022; Therefore, we hope that the price and time of release of this motherboard and its accompanying parts will be available soon.
Source link