News
The Galaxy S22 Ultra was once again seen in real images
A few days before the Samsung Unpack ceremony and the unveiling of the Galaxy S22 series, a new image of the company's much-anticipated phone and next premium tablet has been revealed. In the leaked image, the Galaxy Tab S8 Ultra, the largest model in the Galaxy Tab S8 family of tablets, is set to host a notch at the top of the screen, according to a leaked image.
Rumor has it that the family of Samsung tablets consists of three members: the Galaxy Tab S8 with an 11-inch display, the Galaxy Tab S8 Plus with a 12.4-inch display, and the Galaxy Tab S8 Ultra with a 14.6-inch display. The Galaxy Tab S8 Ultra appears to have a dual host of two cameras: a 12-megapixel main camera and a 120-degree ultra-wide secondary camera. Revealers say Samsung's flagship tablet secondary camera has been improved for meetings and video interviews.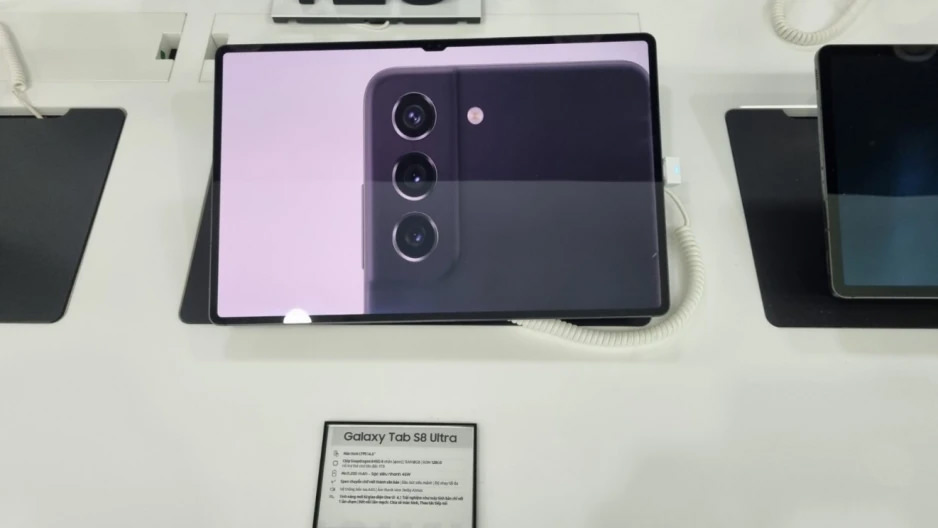 Another image has been revealed that appears to show the front of the Galaxy S22 Ultra. Since this image has already been revealed, we do not see anything new here. However, the claim is once again confirmed that the Galaxy S22 Ultra has a box-like appearance and that burgundy red will be one of its colors. The Samsung Galaxy S22 Ultra is also said to be available in black, white and green.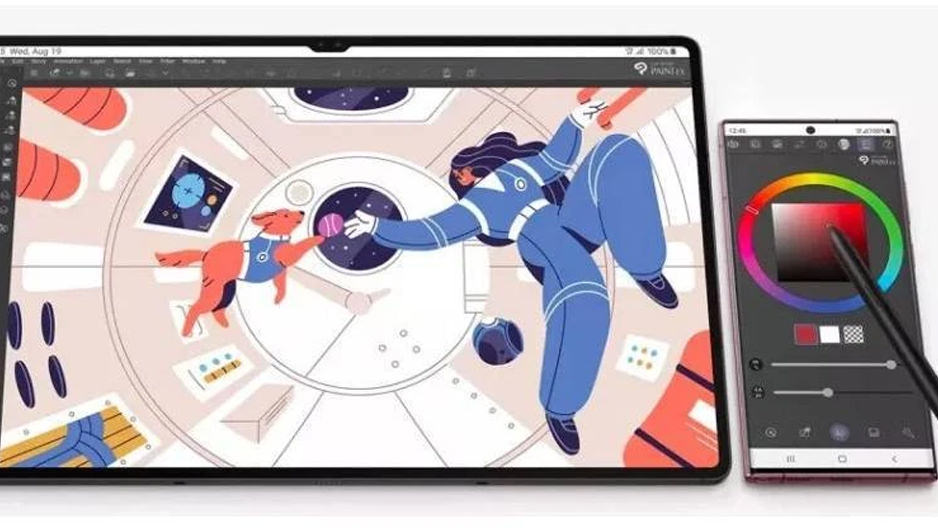 In addition, the rear view images show another model of the Galaxy S22; But it is not possible to determine exactly whether this image is related to Galaxy S22 or Galaxy S22 Plus; Because both devices are expected to have the same camera set as the 50-megapixel main sensor, the 12-megapixel ultra-wide camera, and the 10-megapixel telephoto camera.
The rear panel of the Galaxy S22 Ultra is not expected to see the protrusion of the camera, which means that the sensors are located directly on the body of the phone. Like last year's Samsung flagship, the Galaxy S22 Ultra will likely feature a 108-megapixel main camera, a 12-megapixel ultra-wide camera, and two 10-megapixel telephoto cameras with 10x and 3x magnification.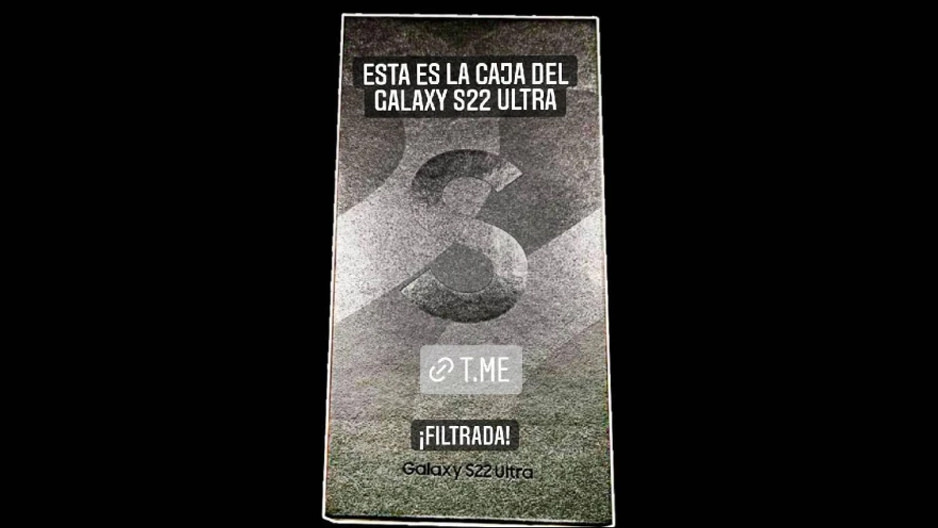 Related articles:
Finally, the image attributed to the box of the Galaxy S22 Ultra has been revealed. Samsung is said to have an S Pen and a converter cable in the box of its flagship phone. USB Type-C to USB Type-C and SIM card ejector tool. Do not expect to find headphones or chargers in the box. Samsung will unveil the Galaxy S22 series phones in a few days at the Galaxy Unpacked event, to finally put an end to the flood of news leaked from these devices. Prices for this family of phones will probably start at $ 799.
* The main image of the article shows the Galaxy S21 Ultra.
Source link