News
The fourth beta version of iOS 15.2 has been released for developers and beta testers
Apple has released the fourth beta version of its iOS 15.2 operating system, codenamed 19C5050b, to developers and general beta testers. In addition, the third beta version of WatchOS 8.3, codenamed 19S5050c, the fourth beta version of iPadOS 15.2, codenamed 19C5050b, and tvOS 15.2 were made available to developers and beta testers.
As we get closer to the release date of the final version of iOS 15.2, you may remember that this version of Apple's mobile operating system updates the summary notifications section, which will not confuse you with the many notifications on the screen. With this new change, all your unnecessary notifications will be displayed briefly and at a scheduled time. Direct messages (DM) and time-sensitive messages will always be displayed immediately upon receipt, so you should keep this in mind.
With iOS 15.2 installed, notifications summaries will no longer be displayed as a list, but will be displayed as separate blocks on your lock screen.
The latest versions of iOS and iPadOS include the ability to report the privacy of applications. This feature shows users what data Apple and third-party apps have access to through the privacy licenses granted to them. These permissions may allow applications to access important items such as location, camera, contacts list, microphone, and even iPhone photos.
The iPhone 13 Pro and iPhone 13 Promex are equipped with a feature called Macro Mode, which automatically turns the ultra-wide camera into a macro camera so that whenever the device is placed at a distance of 10 cm (3.94 inches) from a subject, a close-up photo is taken. Be. Macro photography helps you capture high-detail images of insects, flowers, and other subjects less than two centimeters (0.79 inches) from the iPhone's camera lens. Apple has added a new feature to iOS 15.2 that allows users to manually disable macro mode if they wish.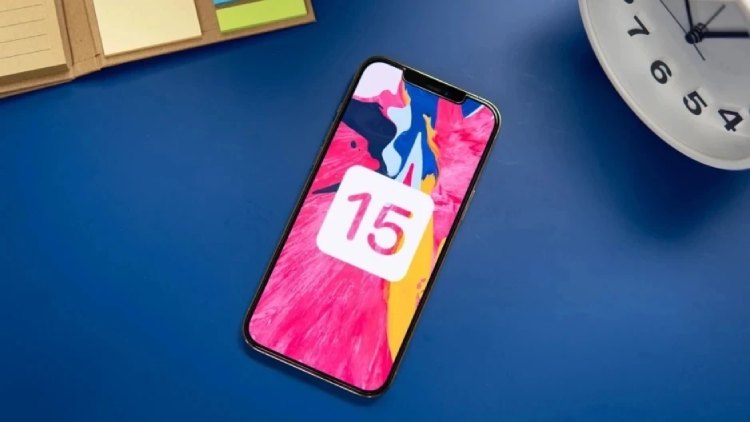 Airteg and other devices used with the Find My app are able to track the person without notifying them; Apple has now introduced a feature in iOS 15.2 that allows users to explore their surroundings to detect airbrushes or other tracking devices, giving them a greater sense of security. In addition, any airtag that is away from its owner for 24 hours or more will produce an alarm sound. This warns iPhone users that they are potentially being tracked by a company that does not belong to them.
And if you come across an item tracked by Irtag that does not belong to you, the changed name Help Return Items Lost will give you information on how to contact the owner of that item so that you can return it to him. The previous name of this feature was Identify Found Item. This feature can be used in many different situations and will make the lost items reach the real owner.
If you would like to get iOS updates sooner, you can click this link and join the group of users testing beta versions of Apple Mobile's operating system. Of course, you should keep in mind that iOS beta versions are usually not stable, and there are likely to be a number of software bugs. In addition, some features of the device may not work properly with the installation of trial versions. Another important point is that installing trial versions may increase battery life, as beta versions are usually not optimized for power consumption. Of course, it should be noted that the problem of optimal battery consumption is usually completely solved in the final version.
How to become a member of the iOS beta testers app
Related article:
If you really want to become a member of the iOS Beta Testers app, there are a few things to keep in mind. Once you have the iOS trial installed on your iPhone, you can easily exit the trial version if your device is equipped with the official version. To do this, go to ettings> General> Profile & Device Management, then select the iOS beta software profile and tap Delete. Now you have to confirm your decision to leave the pilot program and at this point the work will be done.
If your phone is currently running the iOS beta version, you may not be able to exit this mode easily. If you are in this situation, we recommend that you wait for the next official version of iOS to be released and then follow the instructions above. Otherwise, you will need to restore the operating system to older backups using your Windows or Mac PC; A process that would mean the loss of all added data from your latest backup.
However, if you've already joined the iOS beta testers app, you can install the fourth beta version of iOS 15.2 on your device by going to Settings> General> Software Update.
Source link