News
The first iPhone and iPad jailbreak tool for iOS 15 will be available soon
With the release of iOS 13, a group of hackers exploited the problems of this operating system and provided a permanent jailbreak for all iPhones and iPads that use chips from the A series to the A11 Bionic. Another tool to jailbreak newer devices like the iPhone 12 running iOS 14 is also available in 2021. Now it seems that we are close to the release of the first jailbreak tool compatible with iOS 15.
Jailbreak iOS 15
The Odyssey Team, which currently provides solutions to escape the limitations of iPhones and iPads equipped with previous versions of iOS, has shared the first images of its new jailbreak tool called Cheyote, which is compatible with iOS 15.
9to5Mac writes that a developer from the Odyssey team has confirmed on Reddit that the development of their new jailbreak tool is well underway and will likely be available to everyone soon. Unfortunately, this tool has limitations and for example is only compatible with iOS 15 to iOS 15.1.1 released in November 2021.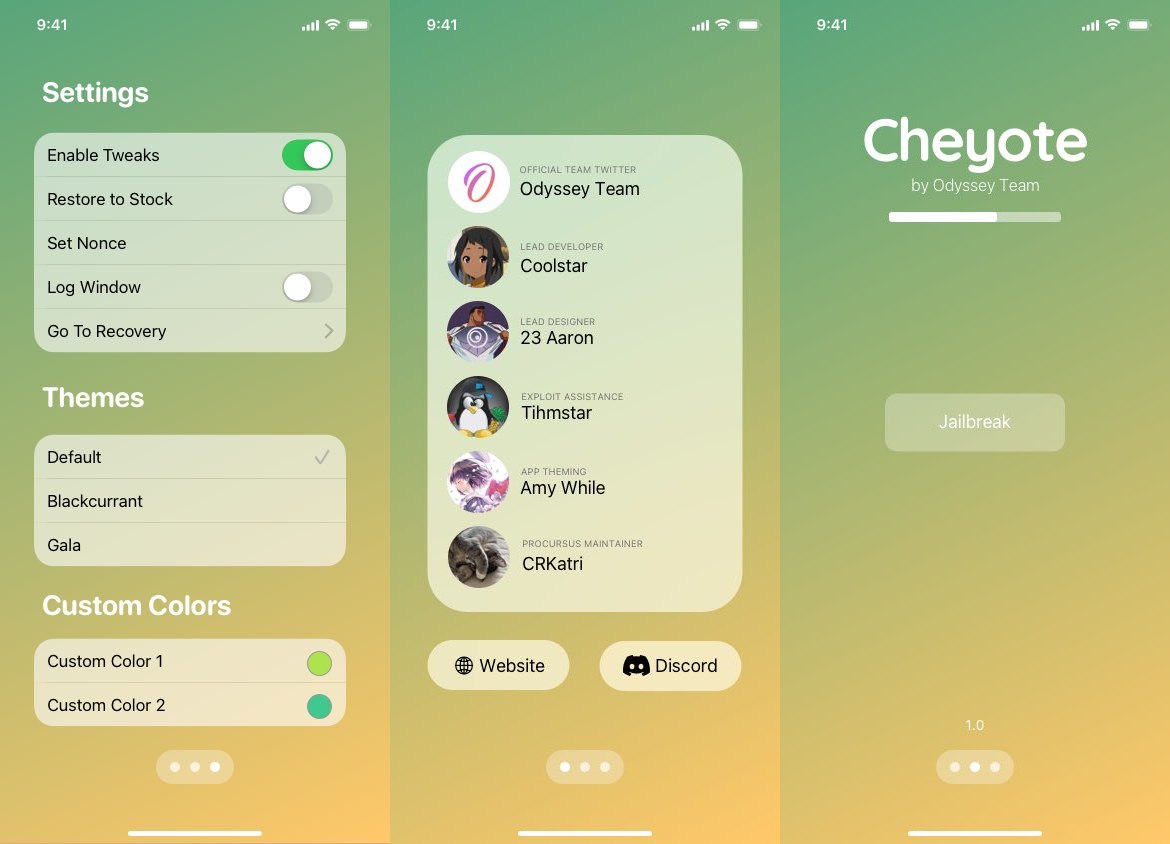 Related article:
The Odyssey team says it's looking to extend support to newer versions up to iOS 15.4.1, but that process will likely take a little longer, as Apple has made changes to its mobile operating system to make jailbreaking more difficult on its latest versions.
If you're not familiar with jailbreaking, this process can remove software restrictions on iOS devices, allowing users to access and even modify system files. Other advantages of jailbreak include the activation of the ability to use software patches such as themes, as well as the possibility of installing applications from sources outside the App Store. Of course, Apple has always stood against the process of jailbreaking its devices and does its best to create more obstacles to prevent it from doing this.
The first jailbreak tool for the iPhone 13 series
After the release of Cheyote, this tool will be the first jailbreak solution compatible with the iPhone 13 series as well as the iPad mini 6, as these two devices were introduced with iOS 15 and iPadOS 15 by default.
On the other hand, hackers have difficulty creating jailbreak tools for Apple devices, and as a result, these tools take longer to release and are usually not compatible with the latest iOS versions. This means that if you have updated your iPhone or iPad to the latest version of Apple's mobile operating system, it is not possible to jailbreak it.
With the official release of iOS 16 in September, the release of a new jailbreak tool for iOS 15 is less exciting; However, those interested in escaping from Apple's restrictions can enjoy using the features that this process enables on the iPhone and iPad.
Source link