News
The European Union has decided to consider nuclear energy and natural gas as green investments.
The European Union is preparing a plan to include some nuclear and natural gas power plants as green investments. This groundbreaking plan could help Europe cut off greenhouse gas emissions, and if approved, we will see a resurgence of nuclear power plants on the continent in the coming decades.
The European Commission has announced that it has begun consultations with EU member states to provide a common definition of what constitutes "renewable investment". The final draft can be rejected by a majority of EU member states or the European Parliament.
A statement from the European Commission said:
The Commission believes that natural gas and nuclear energy can play a role in facilitating the transition to a future largely based on renewable energy.
As European leaders pledge to save the planet from the brink of a catastrophe, the plan has sparked a heated debate on the continent. After months of extensive lobbying led by pro-nuclear energy bloc Emmanuel MacronThe new French plan seeks to take a middle position to overcome Germany and other countries that have expressed concern about the expansion of nuclear power plants on European soil.
The draft text of this plan was published last week in Brussels. In this context, natural gas and nuclear energy are considered as "transitional" green energy sources to be a bridge in the path of countries moving from coal and carbon-emitting energies to clean energy sources such as wind and solar.
Nuclear energy will be recognized as a renewable investment if countries can safely dispose of its radioactive waste. This is one of the main concerns of the German-led bloc. According to the draft text, the new power plants will be inspected for certification from 2045 and must be constantly updated throughout their life to ensure that they meet the best possible level of safety standards.
Natural gas power plants will be recognized as transitional green energy sources for investment if they meet certain emission standards and replace more polluting fossil fuel power plants. The EU is working to integrate renewability and climate considerations into its financial regulations under the Green Agreement. The goal of the green agreement is to bring Europe to its zero-zero emission point by 2050.
The regulations are intended to direct private capital and public budgets toward renewable investments, and to prevent companies from "greening" by making irresponsible claims about contributing to environmental cleanliness. Proponents of the project believe that natural gas and nuclear energy could provide the electricity needed for economies in transition to clean sources such as wind and solar, and new technologies such as hydrogen.
Opponents, meanwhile, say natural gas and nuclear power are not worthy of approval as green investments, citing carbon dioxide from natural gas combustion and the environmental hazards of nuclear power plants.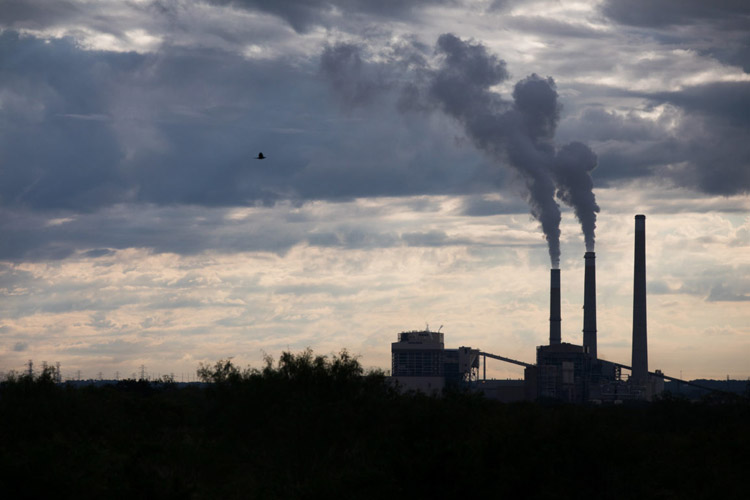 The European Commission proposal was expected to be opposed by members of the European Parliament. باس ایکهاتThe Dutch Green Party's representative in the European Parliament says that classifying natural gas as a green investment means pouring the European Union's climatic leadership position into a sewer and giving the wrong signal to the world. In his view, this debate is turning into a "proxy war" over the future of continental energy among national leaders.
Among the two technologies, energy is at the heart of most political differences. This year, France has formed a coalition with Eastern European countries (with the largest dependence on coal in Europe) to introduce nuclear energy and natural gas as renewable investments. Poland, Hungary, Bulgaria and Romania are among those countries that are investing more in nuclear energy in efforts to eliminate fossil fuels.
On the other hand, Germany, along with Austria, Luxembourg, Portugal and Denmark, have expressed concern about the construction of nuclear power plants and their radioactive waste. Alexander Lehmann"The Frankfurt School of Finance and Management, the president of the Renewable World Academy, says:
Differing views on the low-carbon transition have found their way into political debates. Transition costs are becoming clear to the people, and completely opposite policies in the field of energy are facing each other.
Related articles:
Adding nuclear energy and natural gas to the European Renewable Investment Regulations book will have far-reaching consequences inside and outside the continent. In Europe, the change would free up billions of euros in government aid for costly nuclear power projects. Banks and pension fund managers that offer environmental, community, and governance investment proposals (ESGs, or ethical investments for short) offer nuclear and natural gas companies as renewable investments to their clients, or directly on their behalf. They will invest.
Marisa Drew"The head of the renewable investment division at Swiss Credit says:
Overall, nuclear energy was not considered the forerunner of this ethical investment; But with the approval of the European Union, there will be a huge wave of investment, and trillions of dollars of ESG investment will pave the way.
Sandrine Dixonclio, One of the presidents of the Club of Rome (different from the Club of Rome) and a member of the European Commission's Advisory Board on Nuclear Energy and Natural Gas, does not consider either of these two sources of energy green. The panel concluded early last year that nuclear power plants would cause significant damage to the environment due to the production of radioactive waste and concerns about its safe collection.
Etsuetelina Kuzmanova, A renewable finance expert and policy adviser at the E3G think tank in Brussels, equates adding nuclear energy and natural gas to this classification as calling green something that is not green. He thinks other countries will be affected by the final decision of the European Union and warns that this could become a competition to reach the bottom of the table. Continuing disagreements will mean that it will take years for the new EU regulations to take effect.
Related articles:
Political currents are now increasingly changing in favor of nuclear energy advocates as a low-carbon solution to climate change. The development of a new generation of smaller and cheaper power plants around the world has been very effective in this regard. George Burroughs"The head of the nuclear division at the multinational law firm Hunton Andrews Karth says:
In the future, we will see a nuclear renaissance. This change will not happen to everyone; But some countries will move in that direction.
Drew from Switzerland Credit points out that capital will not flow suddenly in this area. He adds:
Banks need to update their investment policies to offer customers that include wind and solar, nuclear energy and natural gas. Modular core reactor projects are still in their infancy, and few people are looking to raise capital with a business plan.
With the growth of this industry, the volume of investment will also increase. Companies such as Rolls-Royce and Westinghouse are building prototypes that are factory-built and on-site at a fraction of the cost of building traditional massive nuclear power plants. Marisa Drew says
This economic proposition is different. Investors are looking at small-scale nuclear power plants as a source of energy for factories and seawater desalination plants and even cryptocurrency miners … If the plan is approved, we can no longer turn the giant into a magic lamp.
Source link