News
The "Dynamic Island" of the iPhone 14 Pro hosts two separate holes
Last night, Apple unveiled the new generation of iPhone and Apple Watch in an exciting event. As expected, the iPhone 14 and iPhone 14 Plus still have a notch at the top of their display, but the iPhone 14 Pro and iPhone 14 Pro Max use a capsule hole that Apple calls the Dynamic Island.
Before the Apple event, many whistleblowers had announced that the new generation iPhones Pro are equipped with two holes, and the arrangement of these holes at the top of the screen is like the horizontal position of the letter "i" in English. A few days before the Far Out ceremony, a whistleblower said that the holes in the display are not separated.
Apple finally showed the iPhone 14 Pro and iPhone 14 Pro Max with a large capsule hole, however, it appears that the new iPhones actually have two holes, with the space between them darkened by software.
Thanks to the insight of one of the Zomit audience with the username Frtx Ryz, it has been revealed to us that the iPhone 14 Pro and Pro Max use two holes. This is not seen in the official renders of iPhone 14 Pro and iPhone 14 Pro Max. Apple has obviously tried to make the two holes look like one big contiguous capsule hole.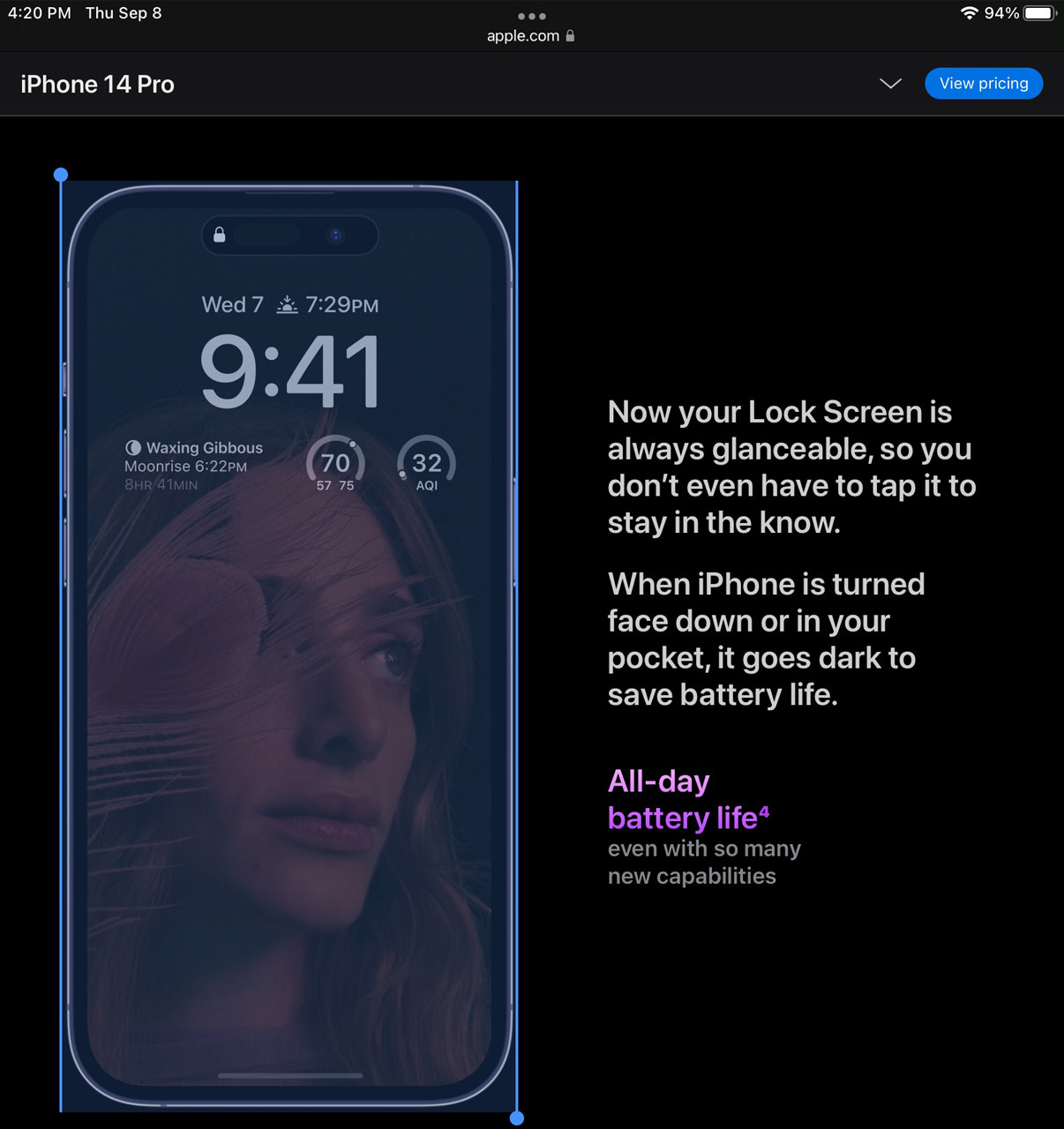 This screenshot is taken from the official iPhone 14 Pro and iPhone 14 Pro Max page on Apple's website
One of the holes above the iPhone Pro display houses the selfie camera, and the other hole houses advanced Face ID technology sensors. In iPhone 14 Pro and iPhone 14 Pro Max, Apple has moved the proximity sensor under the screen and placed other sensors at a smaller distance together.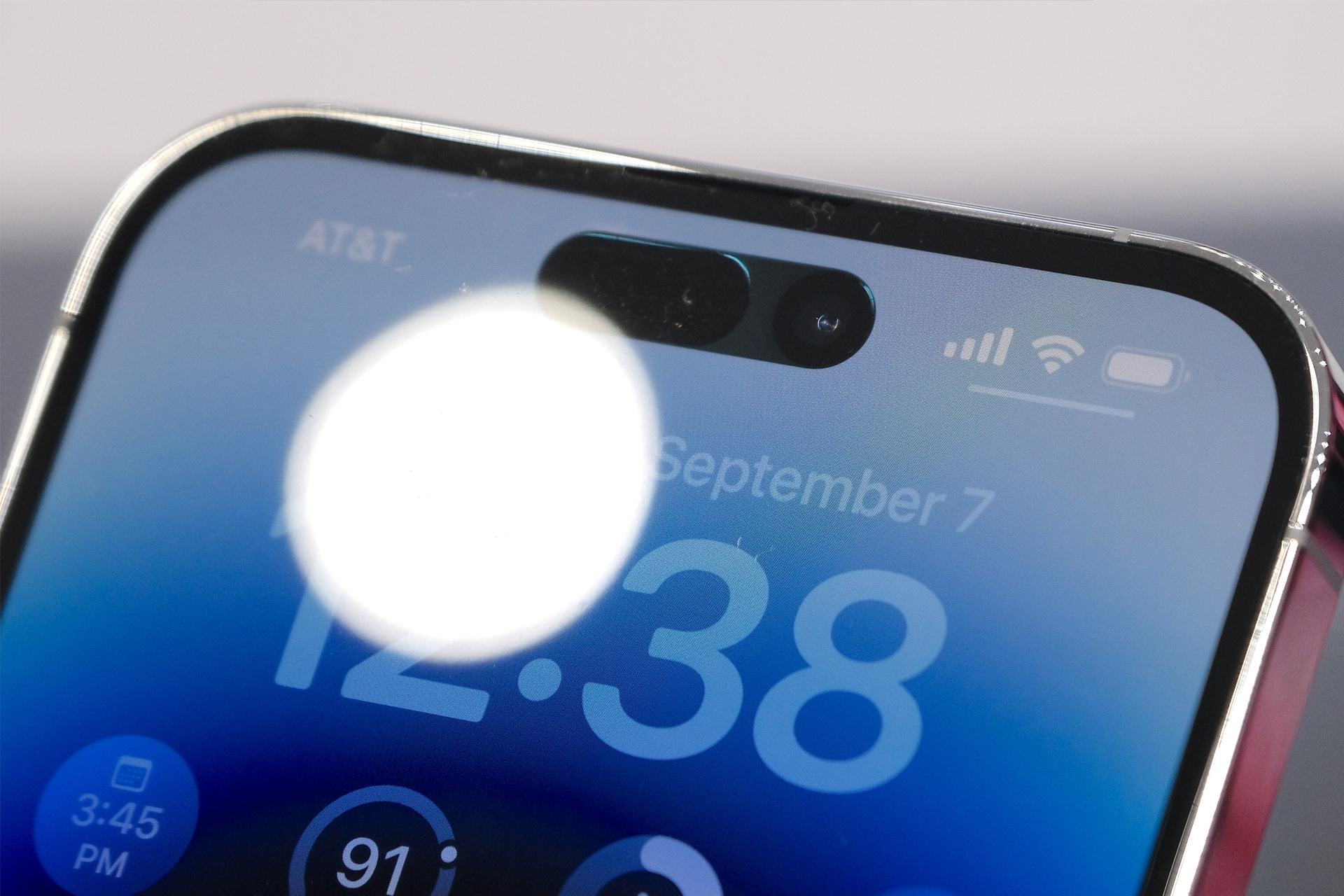 The image above, captured by The Verge Media, better shows the dark space between the two holes
Since 2017, with the unveiling of the iPhone 10, Apple introduced the notch in the iPhone series. At the time, users welcomed the notch, but Apple's competitors quickly moved to smaller notches, which led to criticism of the iPhone's design.
Related articles:
Apple tried to hide the notch on the iPhone XS by using dark wallpaper. Even then, Apple itself was not confident enough to use the notch. It seems that in iPhone 14 Pro and iPhone 14 Pro Max, Apple has finally found the best possible solution.
What Apple has shown in iPhone Pro is Dynamic Island. Thanks to this system, the capsule cavity above the iPhone display supports various animations and its dimensions change depending on the conditions. The display notch was an important visual feature of the iPhone, and it looks like we should be looking at the Dynamic Island as a main feature of the front of Apple phones from now on.
Source link