News
The digital economy working group ordered to cancel the requirement to obtain this material to start a business
The publication of the news related to the deactivation of Internet terminals without Inmad until November 24 by Shaperk company followed various reactions. The opposition of businesses, activists and institutions in the field of digital economy to this order has continued in recent days. Now the digital economy working group has also taken action and ordered the cancellation of this plan in a letter to the electronic card payment network company (Shaperak).
Reza Bagheri Asal, the Deputy Chairman of the Digital Economy Steering Committee, has announced in a letter to Seyed Kazem Dehghan, CEO of Shaperk, that the examination of the issue of not requiring the acquisition of this material to start the business process is on the agenda of the special working group for the digital economy, and the determination of the task is subject to The decision was made by this working group.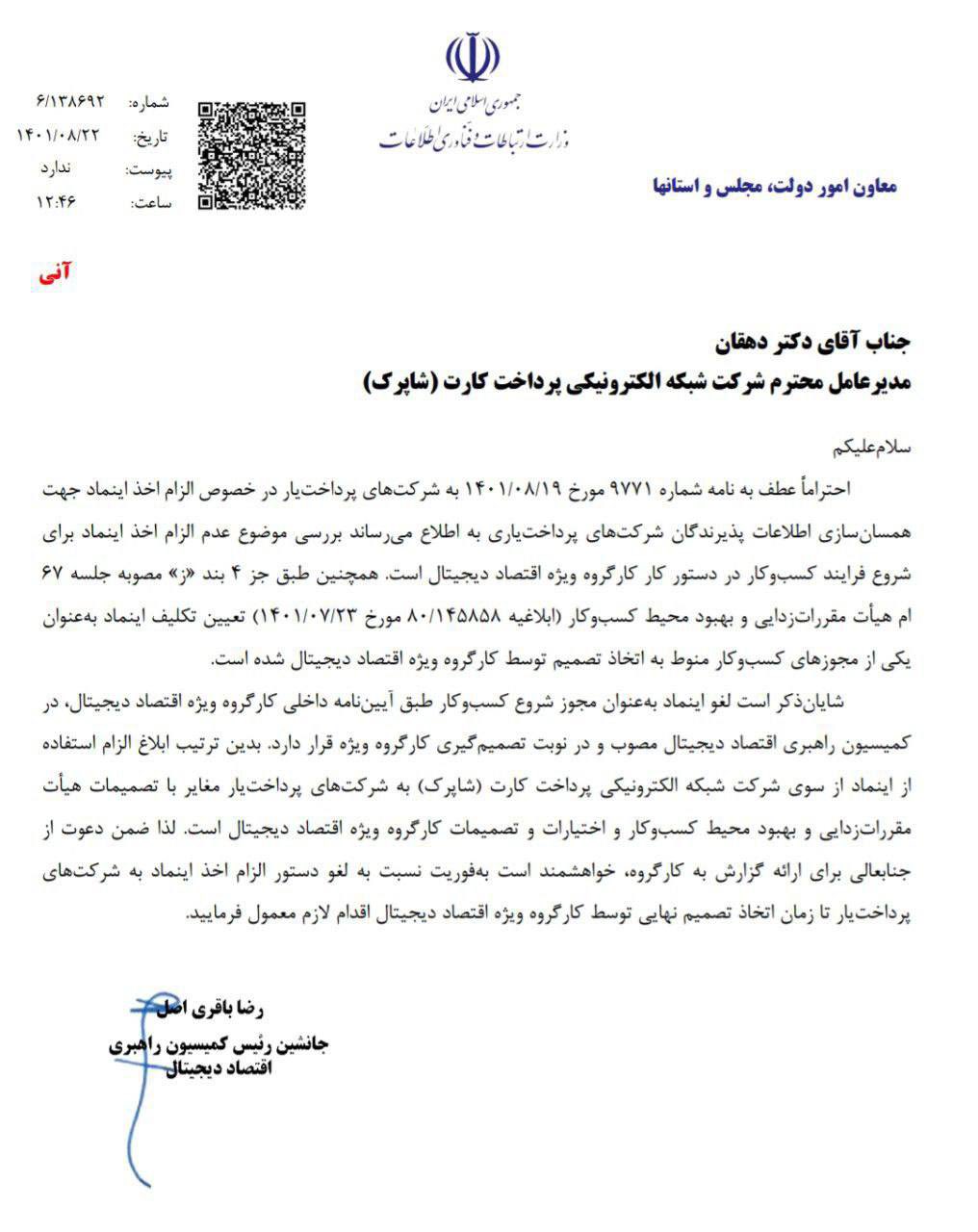 In the continuation of this letter, referring to the fact that the cancellation of this product as a license to start a business has been approved by the Economic Steering Committee and is in the process of making a decision, it has been announced that the notification of the requirement to use this product by Shoprek is contrary to the decisions of the Deregulation and Environmental Improvement Board. The business and powers and decisions of the Digital Economy Working Group.
This discrepancy has led Bagheri Asal to request the cancellation of this order in this letter. In the final part of this letter, it is written in this regard: "It is requested that you immediately take the necessary action regarding the cancellation of the order requiring payment companies to obtain this material until the final decision is taken by the special digital economy working group."
Source link