News
The data bank consisting of 500 million mobile numbers of WhatsApp users was sold in a hacker forum
A few days ago, one of the members of the famous Hackwomanite forum claimed to be selling a database of 478 million mobile phone numbers of WhatsApp users. It is said that this data set contains the information of some users of the mentioned messenger from 84 countries of the world. This person says that his databank includes the WhatsApp account information of more than 32 million US users. Another part of the numbers registered in this collection belongs to the citizens of Egypt (45 million), Italy (35 million), Saudi Arabia (29 million), France (20 million) and Turkey (20 million). In addition, it is said that this data includes 10 million numbers belonging to Russian users and 11 million numbers belonging to British citizens.
On the other hand, WhatsApp has announced that more than two billion monthly active users around the world use this messaging platform. The above data vendor shared a sample of this information with the researchers Cybernews It shared that it included the mobile numbers of 1097 users from the UK and 817 numbers from the US users. Observations by Cybernews confirm that the sample data is real and all belong to WhatsApp users.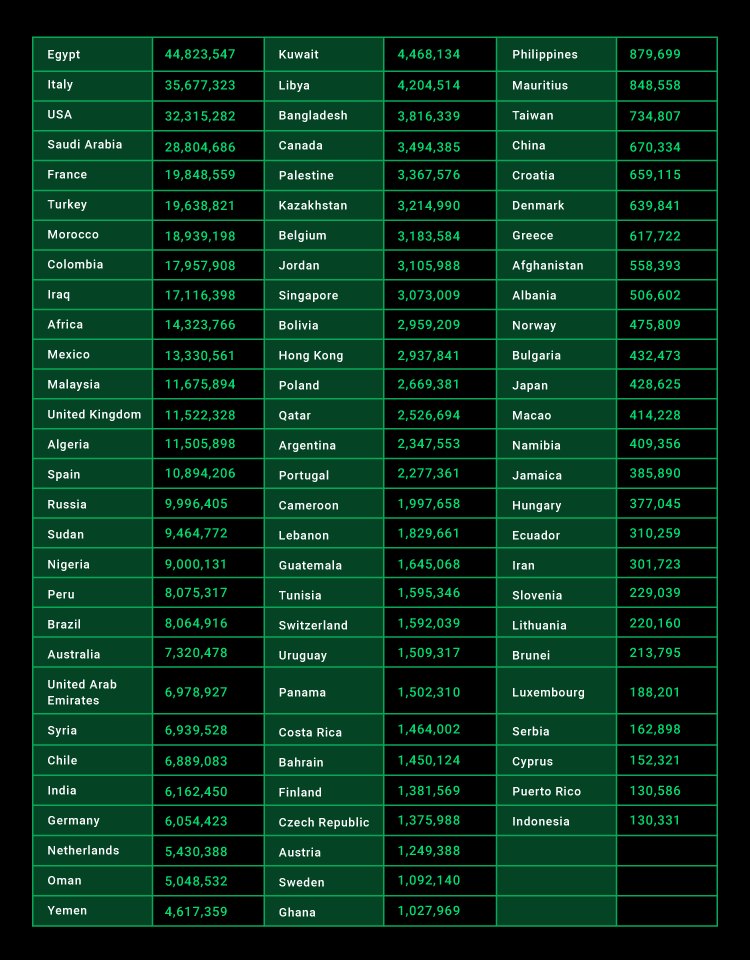 Related article:
The seller of the data bank of 500 million mobile numbers of WhatsApp users has not disclosed the method of obtaining this information and only assures that all this information is real and related to active WhatsApp users. Cybernews reached out to Meta, WhatsApp's parent company, for information, but the company did not provide an explanation.
Meta has long been criticized for allowing third parties to delete or collect user data on its social platforms. Some individuals, companies and organizations use data banks containing mobile numbers of active users for marketing, phishing, impersonation and fraud purposes.
Mantas SasnauskasThe head of the Cybernews research team says:
In this day and age, we all leave a large digital footprint and tech giants including Meta must take every precaution and tool to protect such data. Adding a few new clauses to the terms and rules of using the services of these companies does not seem to be enough to protect the security of users because threat actors do not care about the terms of use of platforms such as WhatsApp, and therefore the companies developing these systems must take technically strict measures to reduce the effect of threats and Prevent misuse of their platform.
Source link