Tech
The best Telegram alternative programs; From Signal to Kontalk
When it comes to messaging apps, there are many options to choose from. One of these applications is Telegram, which many people use because of its security and very fast and smooth user interface. Telegram has a script API that can be used to build customized applications based on this platform. However, some people may not want to use this program for some reasons; Therefore, they are looking for suitable alternatives.
In this article, we will introduce the best messaging programs that can be used as an alternative to Telegram. Although these apps are not as popular as WhatsApp or Facebook Messenger, they are still among the best tools for team communication.
---
1. signal messenger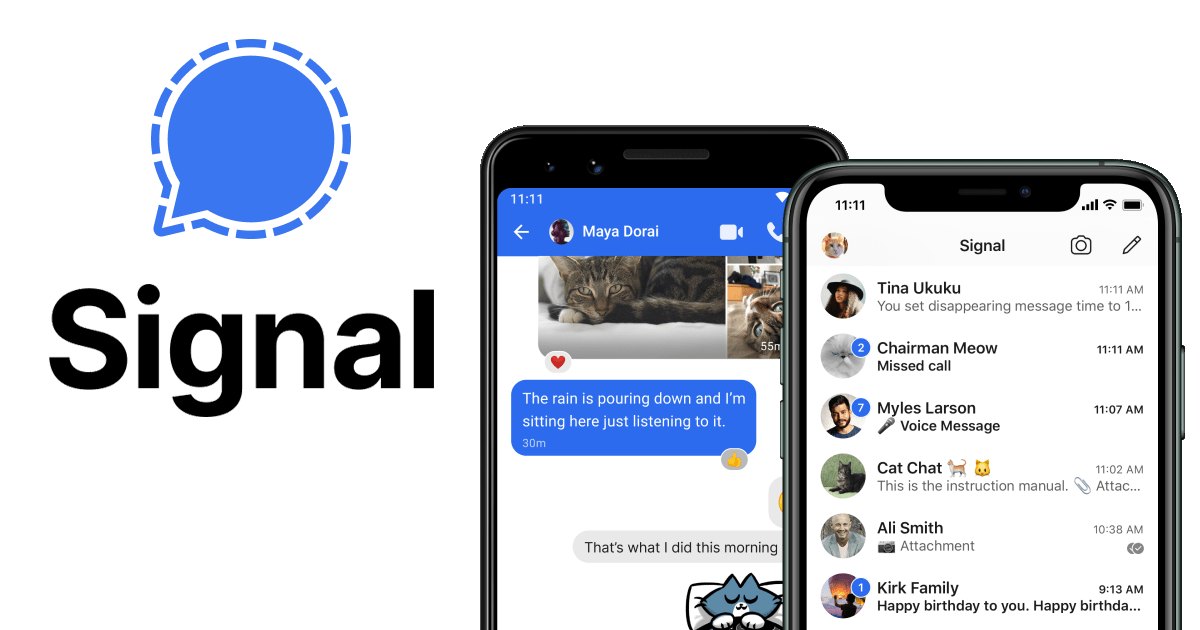 Signal is one of the popular chat apps that are satisfactory in terms of security and privacy. This messenger has a timer that automatically deletes user messages based on it. Just like WhatsApp, you can use Signal to send text messages, create group chats, share files, or make video and audio calls.
Signal is released for free and does not display any ads. This program uses a very simple and smooth user interface, which has made it one of the best alternatives to Telegram and one of the most powerful messenger applications in the world.
Android | iOS | Mac | Windows | Linux
---
2. Threema messenger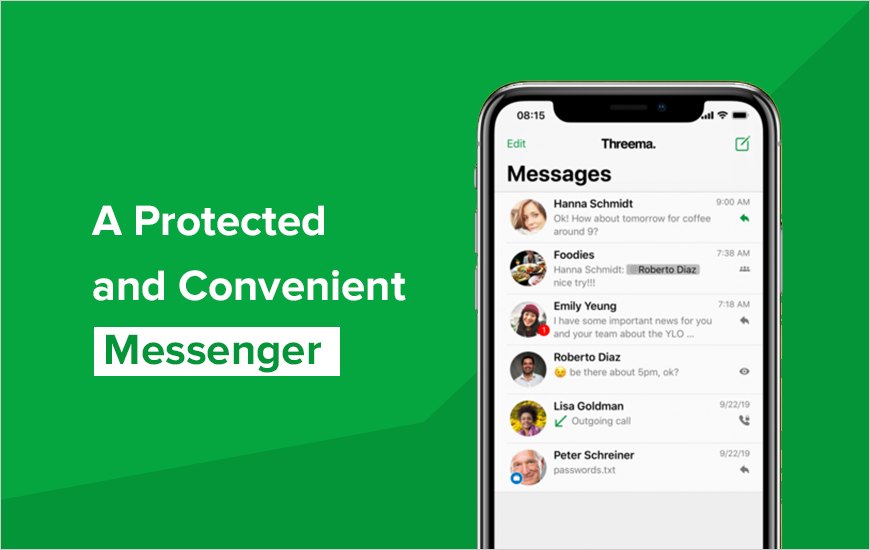 Threema is a messaging app for smartphones that uses a user interface similar to WhatsApp. This application provides the ability to send images, text messages, location, etc. in conversations and synchronizes with your contact list so that you can find your friends easily.
Threema Messenger prioritizes security and privacy; Therefore, you can communicate with your friends and family without worrying about someone else accessing or reading your messages.
Web version | Android | iOS | Mac | Windows | Linux
---
3. Tox messenger
Tox is a free and secure software that allows you to stay in touch with your team or friends or family. One of the important features of this program is the ability to send instant text messages, the ability to make voice and video calls, screen sharing, file sharing, and group chats. Tox is released for free and uses encrypted messages. Also, it does not show ads and is considered a safe solution for online communication.
Android | Mac | Windows | Linux
---
4. Mattermost messenger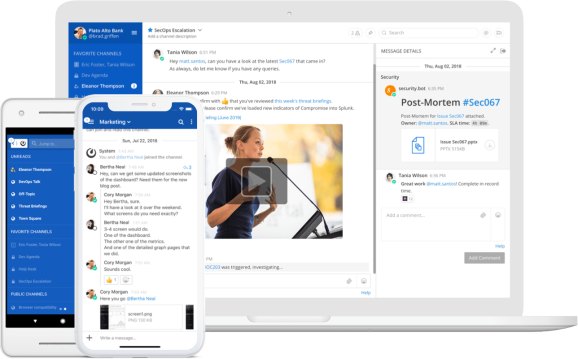 Mattermost is an open source platform that enables team collaboration without worrying about security or data privacy. With this program, you can have complete control over your data and integrate your favorite tools. Another attractive feature of Mattermost is task automation. This program has also provided the ability to use personalized design based on the needs of users.
Android | iOS | Mac | Windows | Linux
---
5. Kontalk messenger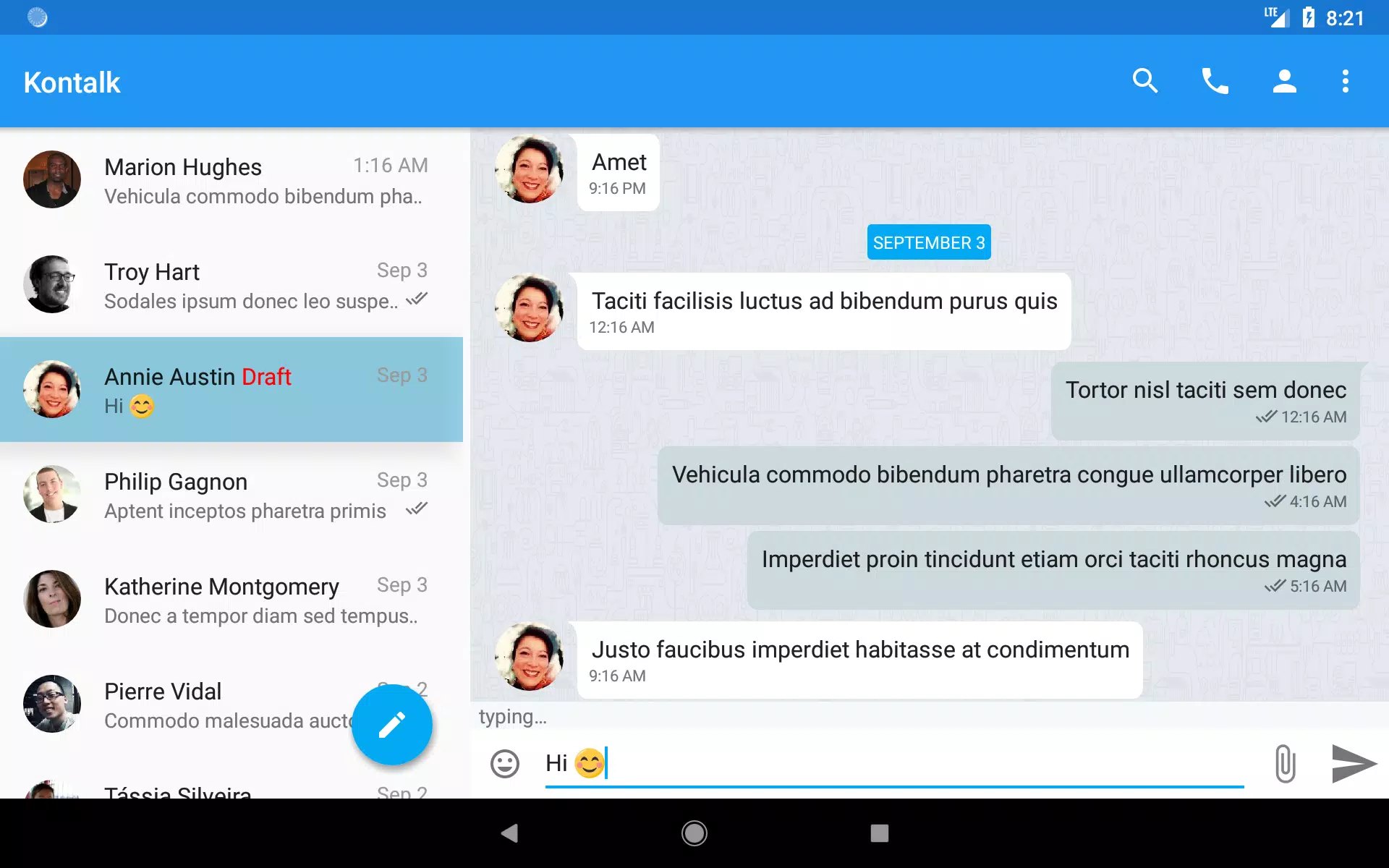 One of the best open source and free chat apps for Android, web and desktop is Kontalk. You can keep all files completely on your highly secure server. With Kontalk you will be solely responsible for all the chats you have with your friends or family or team. This messenger is developed based on Internet standards and supports the capabilities needed to cooperate with other web services.
---
6. Slack Messenger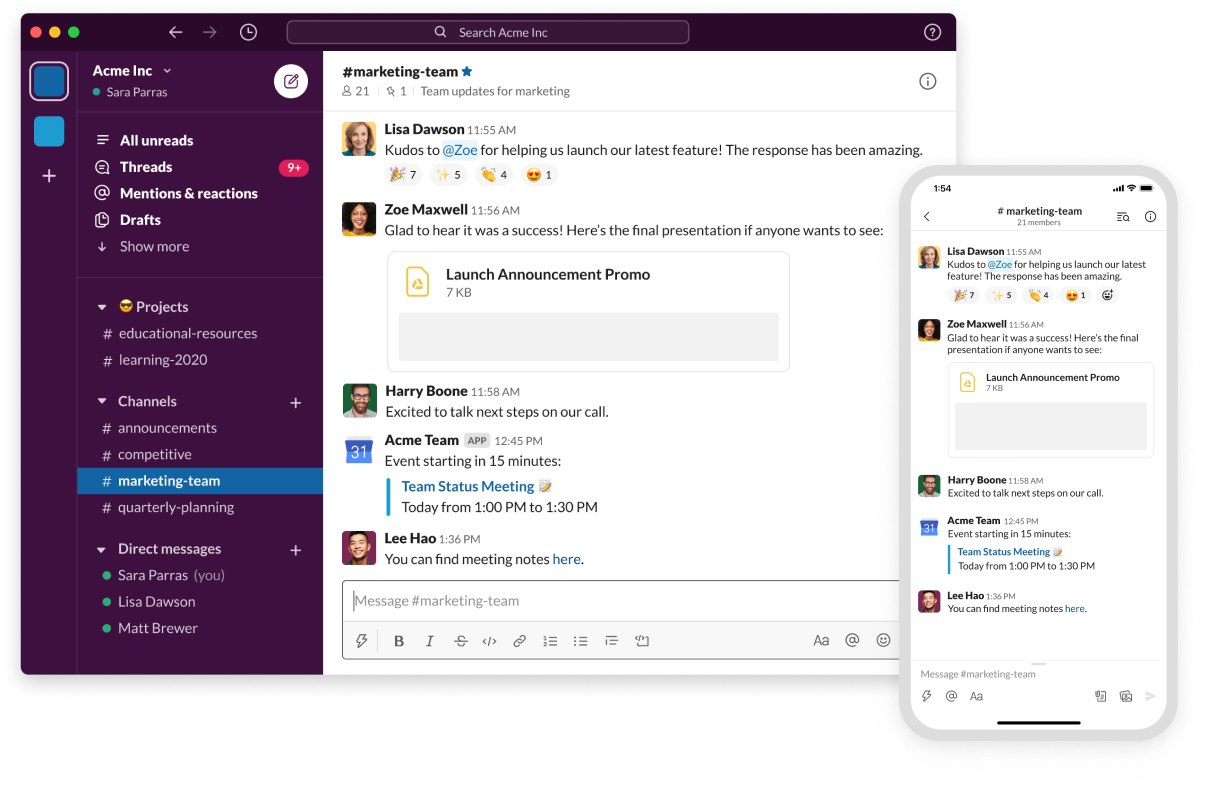 Slack is one of the world's leading communication platforms for teams. This program provides the possibility of creating all team communications in one place and uses attractive features such as search, which can be used anywhere.
Slack is available for Android, Windows, Mac and iOS operating systems and is used by tens of thousands of people daily, including Medium, Stripe and Airbnb teams. This program helps you to be more productive by simplifying your business communication.
Web version | Android | iOS | Mac | Windows | Linux
---
7. KaKaoTalk messenger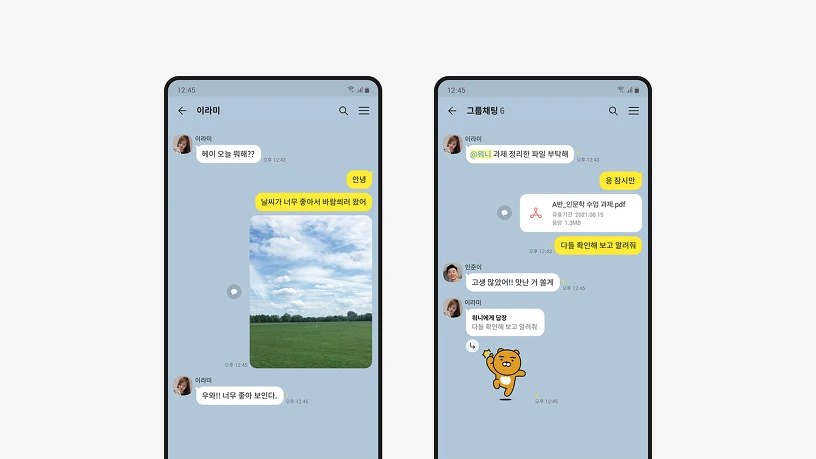 Related article:
With KaKaoTalk you can send messages for free and make voice and video calls with as many users as you want. To register in this program, like many similar examples, you need the country code and mobile number to send you a confirmation message. KaKaoTalk is available for smartphones and desktop computers and allows you to share files with others.
Among other features of this application, it is possible to create a live conversation and schedule calendar meetings through voice.
---
8. Flock messenger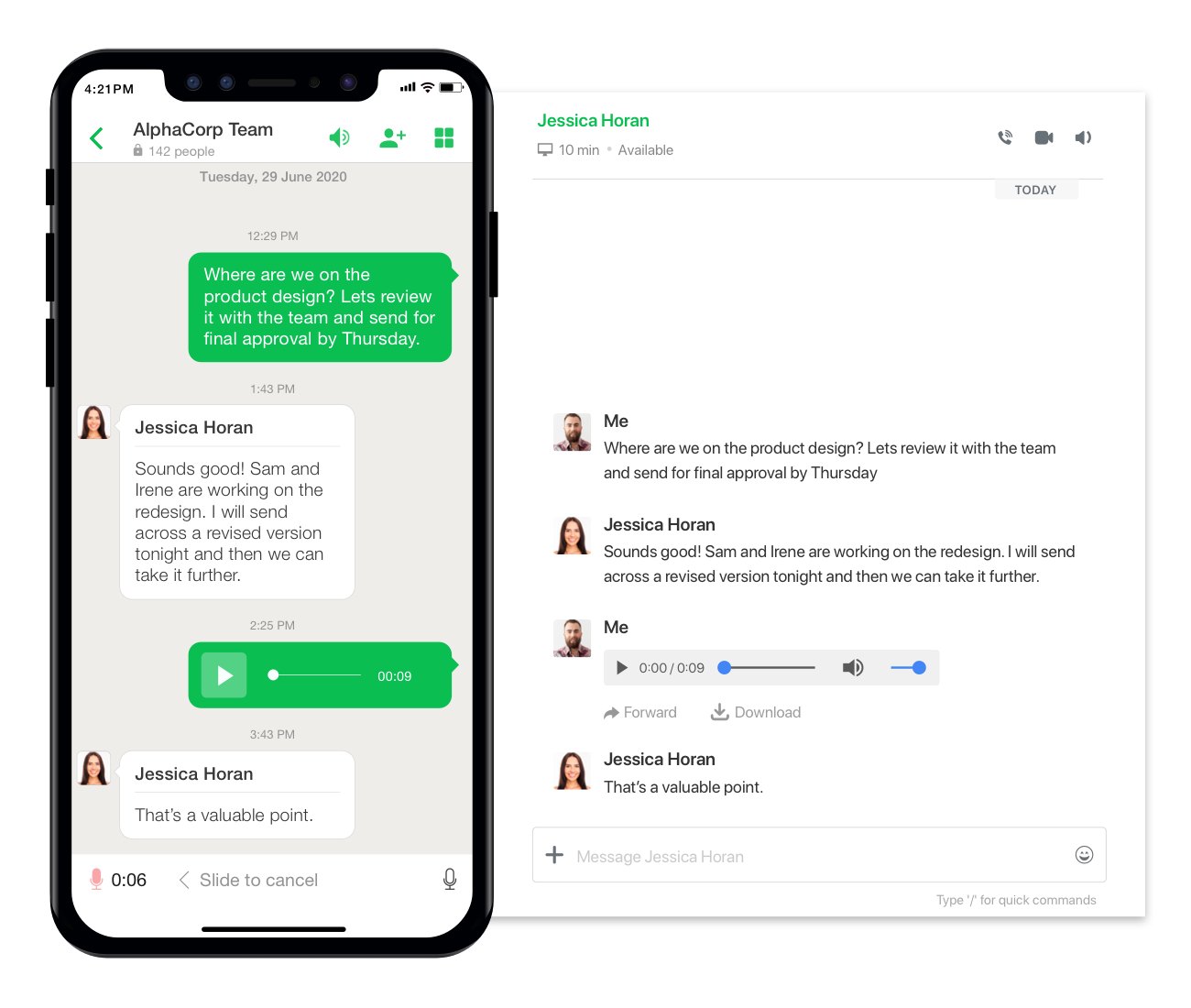 Flock is a platform that offers more features than a messaging service. With this program, you can send and receive text, voice and video messages and take advantage of its extensive productivity-related features, including to-do lists, polls, notes, reminders, and file sharing.
In addition, you will enjoy significant security and privacy when working with Flock; Because this platform is compatible with SOC 2 and encrypts all traffic sent and received between users and its servers.
Web version | Android | iOS | Mac | Windows | Linux
---
9. ICQ New messenger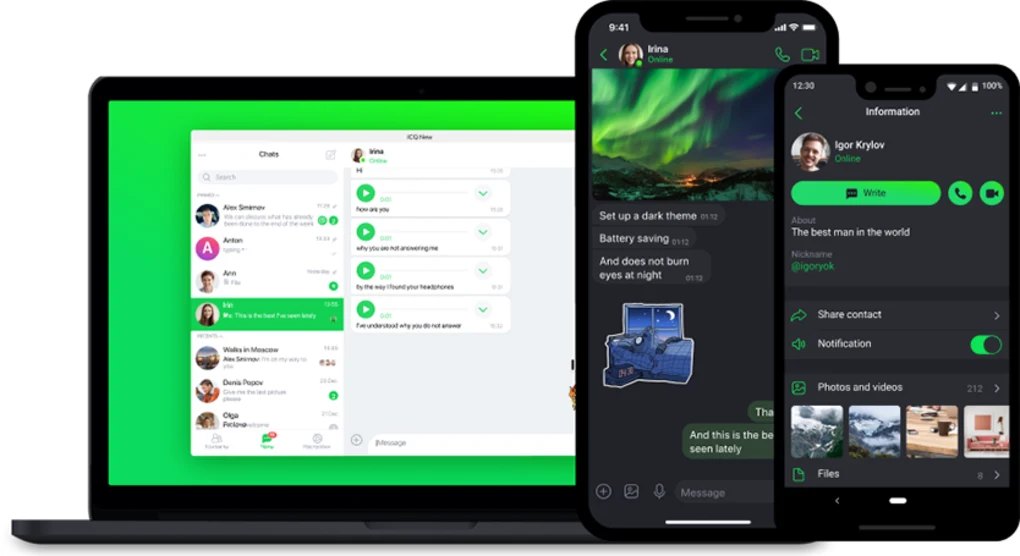 ICQ is one of the old messaging tools on the Internet, which has different versions for Windows, Linux, Mac and smartphones. This app allows you to communicate with your team and business partners through text messages or voice and video calls. This application has very powerful and user-friendly features, and its user interface is designed beautifully and efficiently.
With ICQ new, you can create chat groups with up to 25,000 members and chat with up to 30 people during video calls. This program also supports the ability to send and receive voice messages, and these messages can be converted into text messages with its internal features.
Web version | Android | iOS | Mac | Windows | Linux
---
10. Element messenger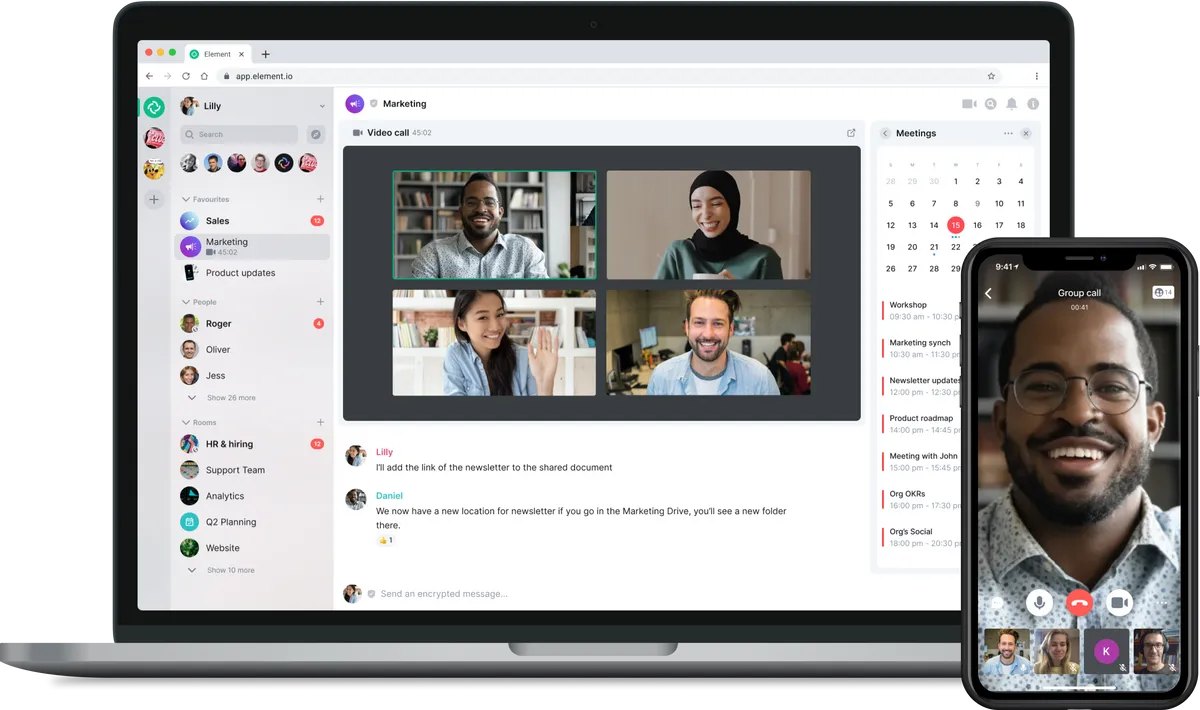 Element is another one of the best secure messaging apps developed based on the Matrix protocol. This program uses a decentralized network to provide its services, which makes it in a better position than many existing chat programs in terms of security. In addition, all messages sent and received on this platform are encrypted.
Since Elemet is designed based on Matrix, it allows collaboration between traditional Siled applications. With this tool, you can connect to other programs such as Slack, Telegram, Signal, WhatsApp, Microsoft Teams and Discord, and thus, communication between different organizations will be easier.