News
The best-selling phones in the Iranian market in the past year
According to the statistics of the Mobile Importers Association, in the last 12 months, a total of 16,261,000 mobile phones worth 4.140 billion dollars have entered the Iranian market, and 81.6% of the total imported phones were from the category of economic and mid-range products.
This article has been updated with new information on 23 Aban 1401.
In the past year, Samsung, Xiaomi, and Nokia have taken the largest volume of imports with 49, 23, and 14 percent, respectively; While in terms of dollar value of imports, Samsung, Apple and Xiaomi have held the first three positions with 41, 34 and 20%, respectively. Thus, Samsung can be considered the absolute ruler of the Iranian market.
Samsung; The absolute ruler of the Iranian market
The three phones Galaxy A12, Nokia 105 and Galaxy A13 are in the first to third positions of phone imports to the Iranian market. In addition, these same models experience the highest number of phone sales in the country in the last year with 1,680,000, 876,300 and 769,500 units respectively.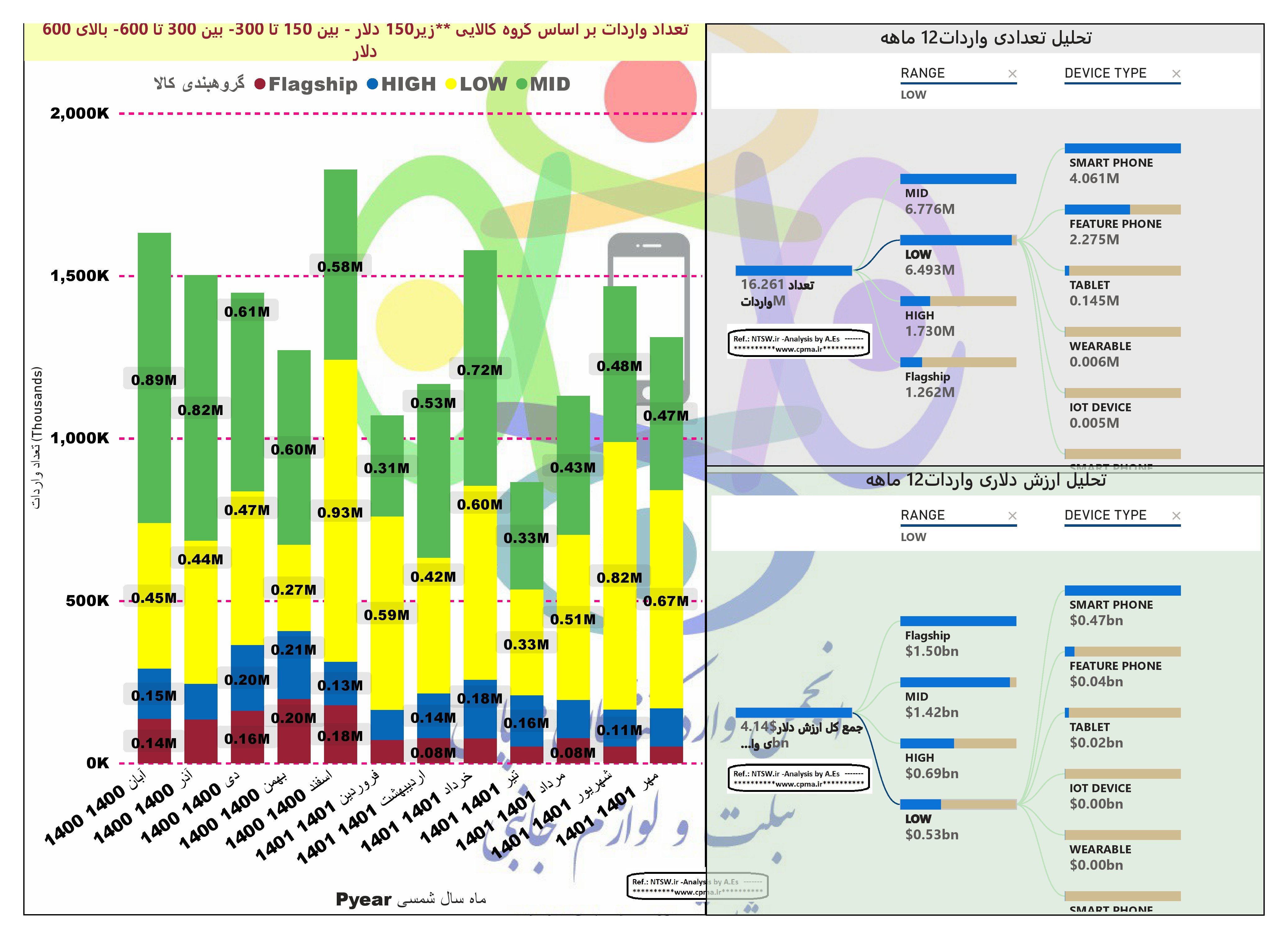 An interesting point about the sales statistics of phones in the Iranian market is related to the sales status of iPhone 13 Pro Max, the flagship of Apple smartphones in 2021 and the beginning of 2022. With 491,400 activated devices, this product is in the eighth place among the best-selling phones in the Iranian market. But buying it in total is equal to the cost of buying the first seven phones on the sales table!
In recent years, flagship phones have faced a significant price increase, and this issue can also be seen in global markets, but we don't think that anywhere in the world, the trend of phone price increases is the same as in the Iranian market. While according to Counterpoint statistics, 7 out of 10 best-selling smartphones in the world are from Apple, in the list of 10 best-selling phones in Iran, we see 9 economic devices and only one Apple model.
Apple; The hidden ruler of the Iranian market
Many phone manufacturers have an official or unofficial presence in the Iranian market; But in the meantime, the presence of brands Samsung, Xiaomi, Apple And Even Nokia It is bolder than other brands. Among these companies, Samsung and Xiaomi phones are more popular.
Next, you can see the list of the best-selling phones in the Iranian market in the last 12 months:
What is your opinion of Zomit users about the best-selling phones of the last 12 months in Iran?
Source link