News
The best routing applications (foreign and Iranian apps).
There are many navigation apps to download on your smartphone. It's often difficult to decide which ones are worth the storage space and which ones aren't worth your time or money. In this article, we will introduce the best routing applications that will take you to the destination you need to go to with the best facilities. Some are purely for navigation or finding the best route based on traffic, while others have integrated features such as location sharing on social media or routes for hiking and adventure travel.
Article titles:
The best Persian routing program
Badge application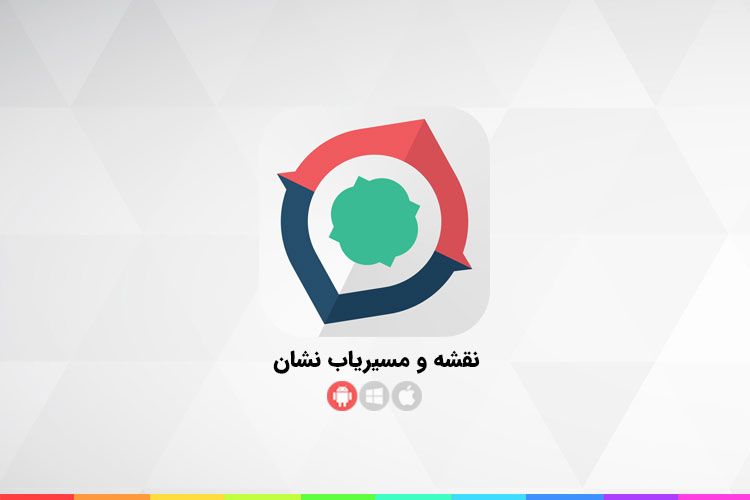 Dal application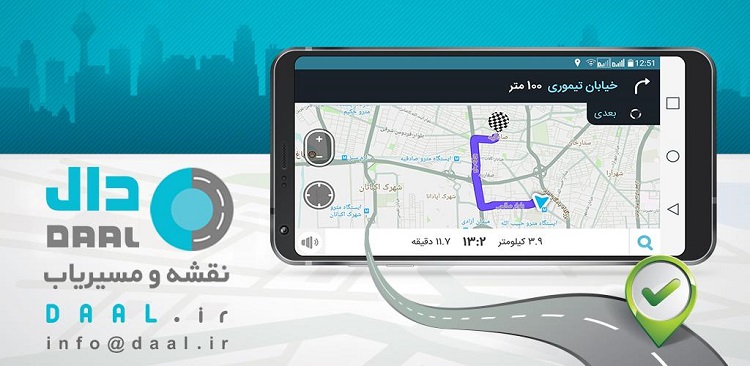 up Slab It is an interactive map and router that makes navigation easier for drivers based on the interaction and cooperation of users in announcing traffic events of a place such as the presence of the police, the occurrence of accidents and cameras, and road breakdowns. By supporting voice commands and the possibility of choosing a destination with the help of voice commands, Dal will make your navigation experience easier than ever.
Showing the real-time street traffic, estimating the time to reach the destination during the trip, routing considering the traffic and traffic plan are other features of this Persian route finder app.
The best Android router
In the following, we introduce a number of famous routing apps for Android phones. Some of these apps are also available in the iOS version, but since their Android version was more popular, we introduced them in the best Android router section.
application
GOOGLE MAPS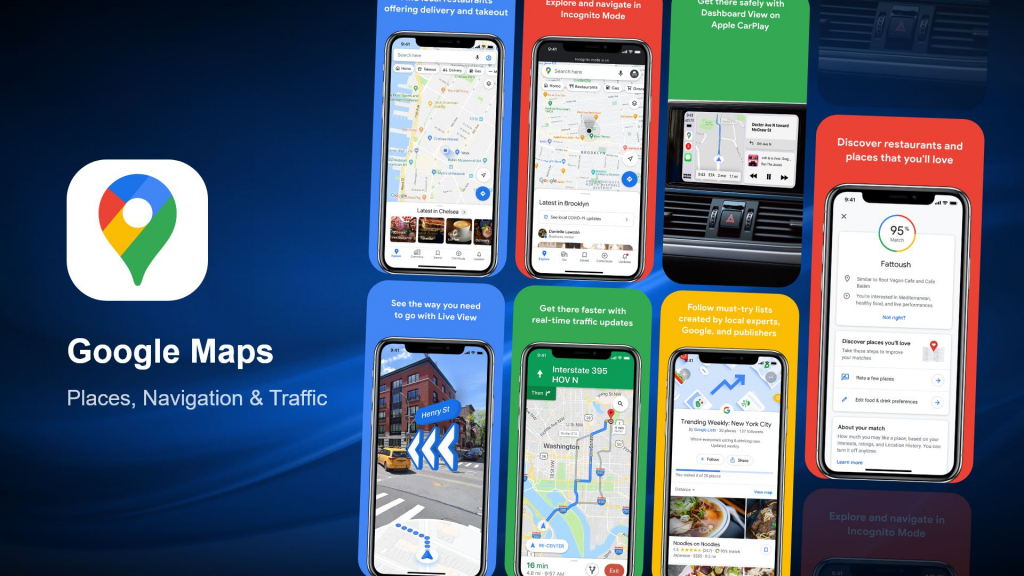 GOOGLE MAPS is definitely the most famous and popular navigation app that comes by default for most Android phones. The main reason Google is superior to other programs is its extensive information on maps of more than 220 countries, while others barely support more than 100 countries.
This app includes an offline navigation feature, which is unfortunately limited. You are only allowed to save an offline area of ​​120,000 square kilometers. Although multiple regions can be saved, this restriction may affect international travelers.
Google Maps works for many forms of transportation, informs you about traffic issues, gives you departure and arrival times for driving. This popular app will optimally change your route based on traffic, accidents or other road conditions.
Like many other navigation apps, Google Maps GPS can drain your phone's battery. Another drawback is that if you go wrong on a part of the route, it will often lead you back to the original route, even if the new route is shorter.
application
WAZE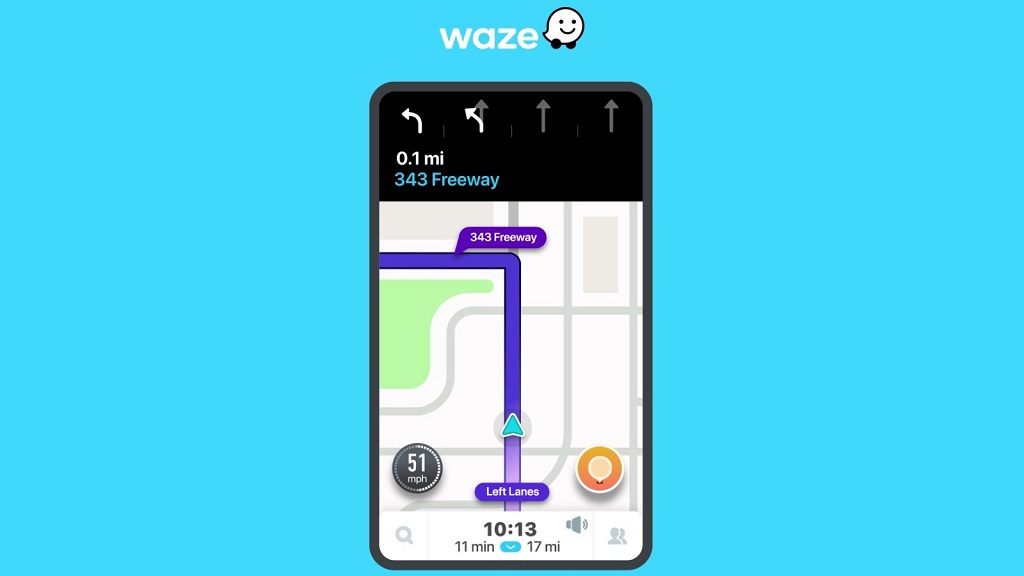 A good choice for a simple GPS app, Waze provides everything you need as an alternative to Google Maps. Traffic reports and intelligent route planning make your journeys as short as possible, with customizable GPS function and various audio options you can enjoy your journey. One of the notable features is playing music and podcasts through the app, which reduces the amount of music interruptions with GPS notifications while driving.
Waze lets you know about accidents, construction, police presence, road closures, and other traffic-related issues in real-time so you can take a different route. Finding the most efficient route choice based on traffic conditions will save you time. The more you use this app, the better it gets to know you, the most used routes and destinations, as well as your commute times.
No wonder this router app can drain your phone's battery fast because it's always updating with new information. Minor issues like a clunky user interface and unreliable ETA forecasts don't detract from the app's value. Waze is worth a try even with the need for IP spoofing apps.
The best iPhone router
application

APPLE MAPS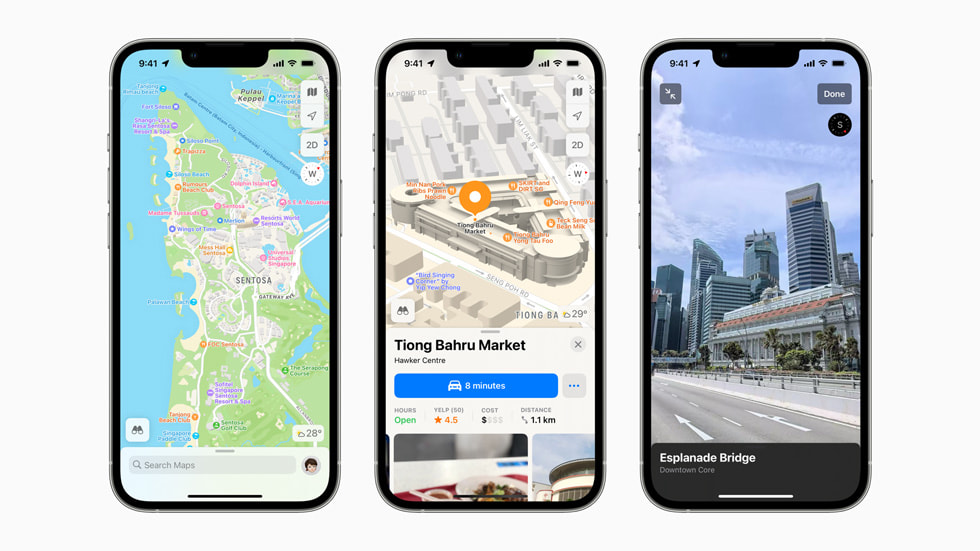 APPLE MAPS is one of the most serious competitors of Google Maps due to default installation on iPhone and other Apple products. Providing features like turn-by-turn directions and voice navigation, suggesting the fastest way to your destination based on traffic and location and time, 3D map view for directions (sometimes including buildings), guides you on which route to take based on traffic and destination .
The Flyover tool offers you a virtual tour of the destination. Weather and air quality for your destination are also shown on the map.
Unfortunately, there is no option to use the maps offline.
The best offline routing app
As mentioned, the Google Map app is one of the best options for offline routing in both Android and iOS versions. The Persian Nash app also has this capability; But in addition to this app, you can also use two other options.
application
OsmAnd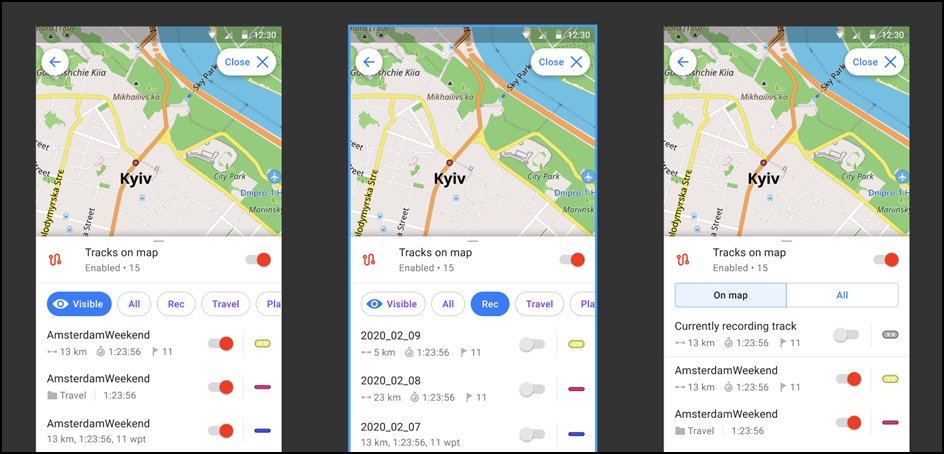 OsmAnd — Maps & GPS Offline provides offline GPS service for many different vehicles and pedestrian navigation. It has a simple and user-friendly interface. Maps are updated at least once a month. You can apply filters to the provided maps for a variety of locations. You can also change the map type to show different terrain, which is very useful for walking and cycling. OsmAnd includes a GPS service with many options for customization.
This app, which uses OpenStreetMap, makes your maps available for download in various formats. So you can get the map of the desired cities and countries when you don't have access to the Internet.
It can be said that this program is more suitable for off-road trips and adventures than traveling by vehicle.
Polaris GPS app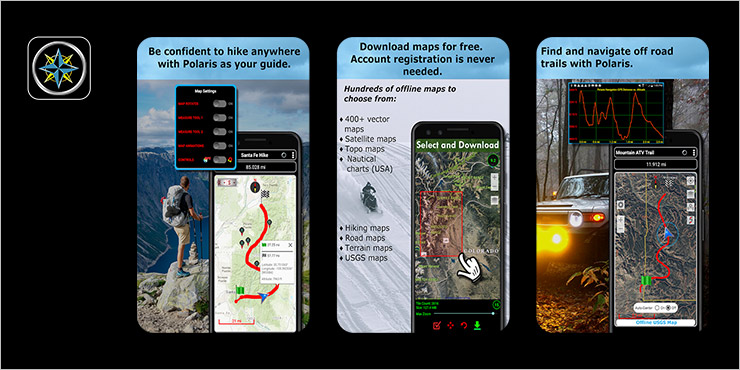 This app is specially created for adventurers. Whether you are a hiker, sailor, hunter, cyclist, or engaged in any other outdoor activity, Polaris GPS Navigation will be your best friend. Polaris offline GPS navigation to many areas way out It provides you with useful tools that help you in nature. Therefore, with its help, routing for outdoor activities such as walking, cycling and boating is possible even in remote places.
This cool app has a magnetic compass, odometer, altimeter, speedometer, timer, multiple GPS tools, waypoint navigation, annotation tool and dozens of other tools to help you on your outdoor adventures. It uses dozens of official sources such as Google Maps, NOAA Marine Charts, and more to provide guidance. Polaris GPS provides turn-by-turn driving directions based on information from other navigation services, there is no limit to download offline vector and raster maps.
This is not a program that you use on a daily basis; But if you are going on a trip and don't have internet access, it's worth downloading.
Frequently asked questions
What is the best Farsi routing program?
Nishan and Balad applications are among the most popular and best Persian routing programs that have almost the same features. You can read the article in full to choose between the two.
What is the best offline routing app?
Google Maps is the best offline navigation app. It is also a suitable option among Persian apps.
***
We hope this article has helped you choose the best routing program. Do you have experience using the apps introduced in this list? In your opinion, which is the better choice? If you use other apps for navigation, share your experience with us and other Zomit users.
Source link