News
The best mobile modems available in the Iranian market
In today's life, where even the most basic things like ordering food, requesting taxis and paying internet bills are done, the need for a constant and high-speed internet is felt more and more. Mobile modems, also called pocket modems, distribute the Internet SIM card that is inserted into them in a hotspot environment.
The use of mobile modems is not limited to travel. You can easily put the mobile modems in your bag and connect all your devices to it; So you can use all your gadgets from the Internet just by buying an internet package for the SIM card inside the modem. Even in small spaces, you can connect the modem to a wall charger, use high-speed Internet and use them as a home modem. The mobile modem can be used 24 hours a day, anywhere.
In summary, one of the most important advantages of mobile modems is the following:
You can provide high speed internet for a large number of your devices and those around you, and there are no restrictions on mobile phone hotspots.
You can share specific storage space between all your devices; Of course, this depends on the modem model.
You do not need to put your phone in hotspot mode and put extra pressure on the battery and chip.
You can connect all your devices to the Internet anytime, anywhere, even on the go.
When buying a new tablet, you can buy a cheaper, non-SIM-enabled model.
In the following, we will introduce the best mobile modems available in the Iranian market in different price ranges.
---
The best mobile modem up to 500,000 Tomans
XYFI portable 3G optional modem
The bitter truth is that if you want to spend less than 500,000 tomans to buy a mobile modem, you do not have many options; This is true at least for 4G modems. However, if you just need a cheap modem that can provide internet access to your laptop in different places and can even run at 3G speed, XYFI modem company option We suggest.
The XYFI option modem is actually a WiFi dongle with support capabilities 3G and 3.5G networks Is. In addition, the XYFI modem supports SIM cards of all operators, connection of 8 devices, Persian SMS, memory card up to 32 GB and setting a password for the network. Use as a wireless network developer Also has.
You can also connect the XYFI optional modem to direct power, car cigarette lighter charger or power bank; Of course, after not supporting 4G internet, No mobile batteryIs its biggest weakness.
---
The best mobile modem up to one million tomans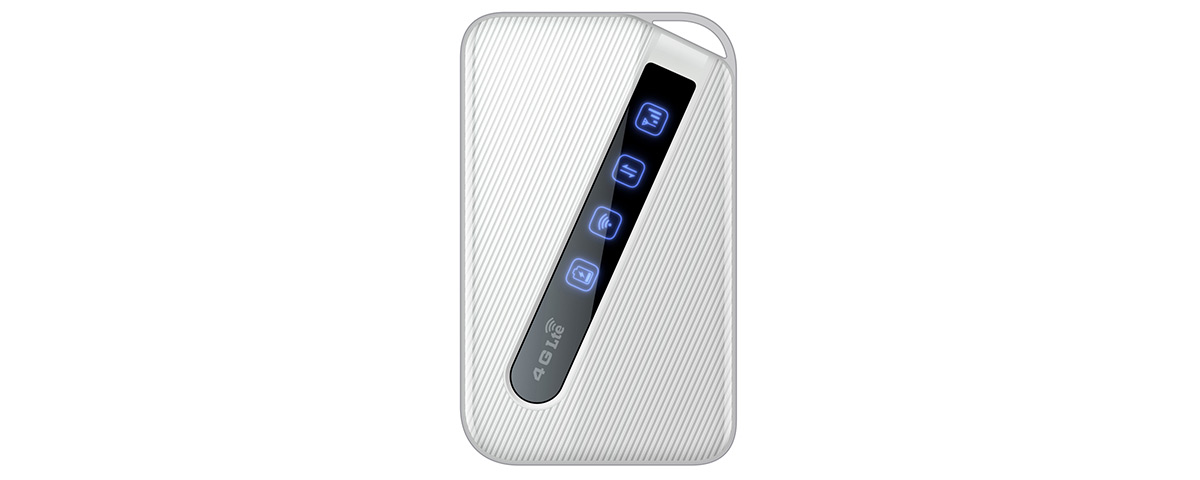 Link DWR-930M model
Pocket modem Link DWR-930M model It is one of the most popular mobile modems on the market that supports 4G networks. This well-built modem, although compact in size, can also charge other devices; It can also be extended 12 hours Worked with the modem continuously. Having the opportunity WPS for easy connection and use of WPA and WPA2 protocols for secure connection and capability Simultaneous connection of 8 devicesOther features of the modem are with D-Link.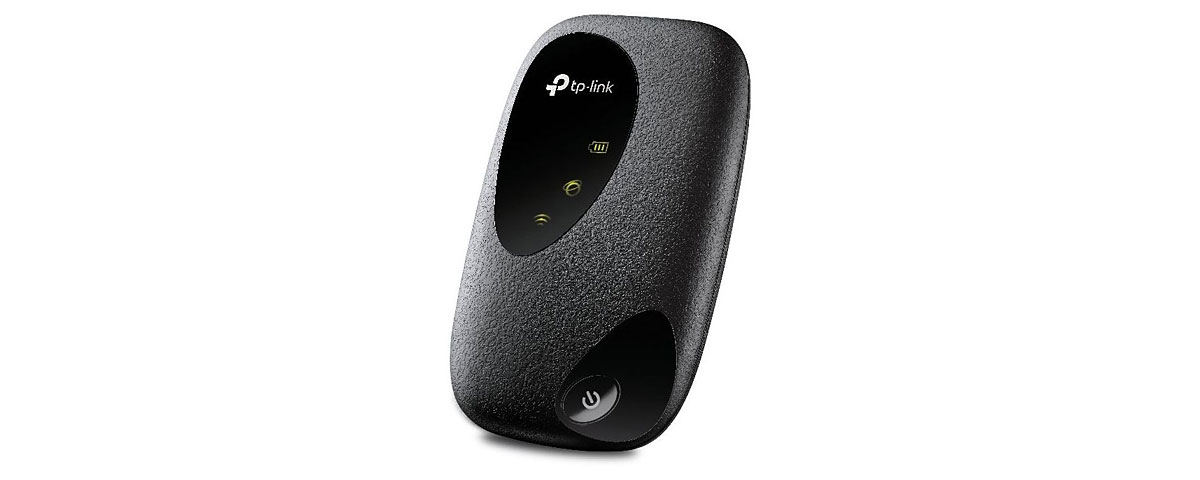 T-Link M7200
T-Link M7200 It is one of the best-selling mobile modems in the Iranian market. This modem has an extremely compact body that is less than 10 cm long and about two cm thick. Inside the body, a small battery with Capacity 2000 mAh There is a full charge up to once 8 hours of charging he does.
TP-Link M7200 supports 4G SIM cards of different operators and can provide high speed and stable internet for 10 devices simultaneously Provide. Like other TPP-link modems, full modem control with the help of TpMiFi application It is available for free for Android and iOS phones.
---
The best mobile modem up to 1.5 Tomans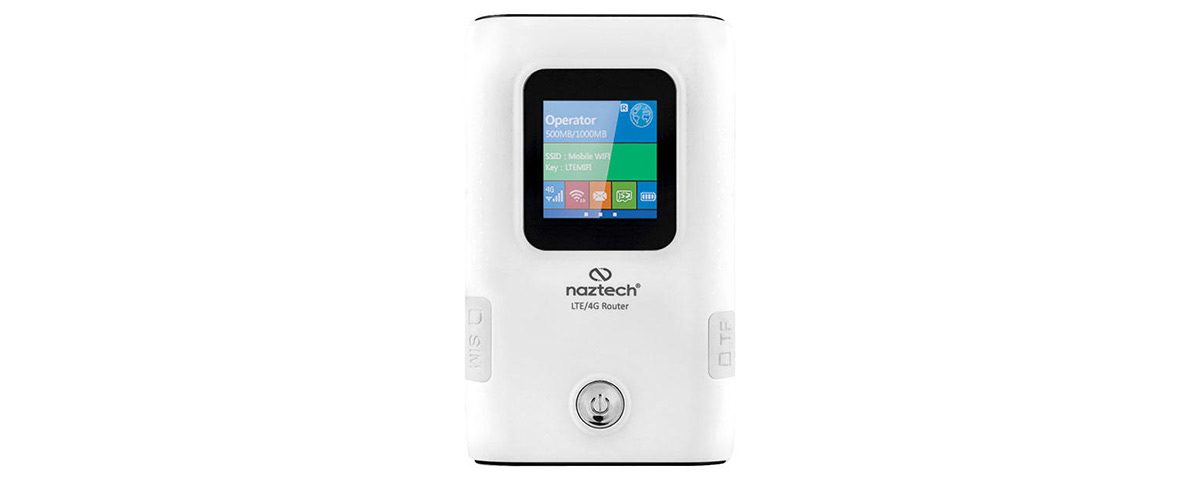 NZT-99B model
Pocket modem NZT-99B model Measuring 98.59 mm and 23.5 mm thick, it is slightly larger than the usual pocket modems on the market, which Large battery of 6,000 mAh It returns. From your modem as Powerbank It can also be used, there are two USB 2.0 and micro USB ports on the body, the first is used to charge various devices through the modem and the second port is used to charge the modem itself.
The 99B modem uses a small color display with the ability to display the status of the battery, the status of the SIM card and mobile network, the antenna, the number of devices connected to the modem Wi-Fi and the number of received SMS; Also supports microSD memory card and possibility Simultaneous connection of 10 devices Other features of the NZT-99B include Wi-Fi network.
---
The best mobile modem up to 2 million Tomans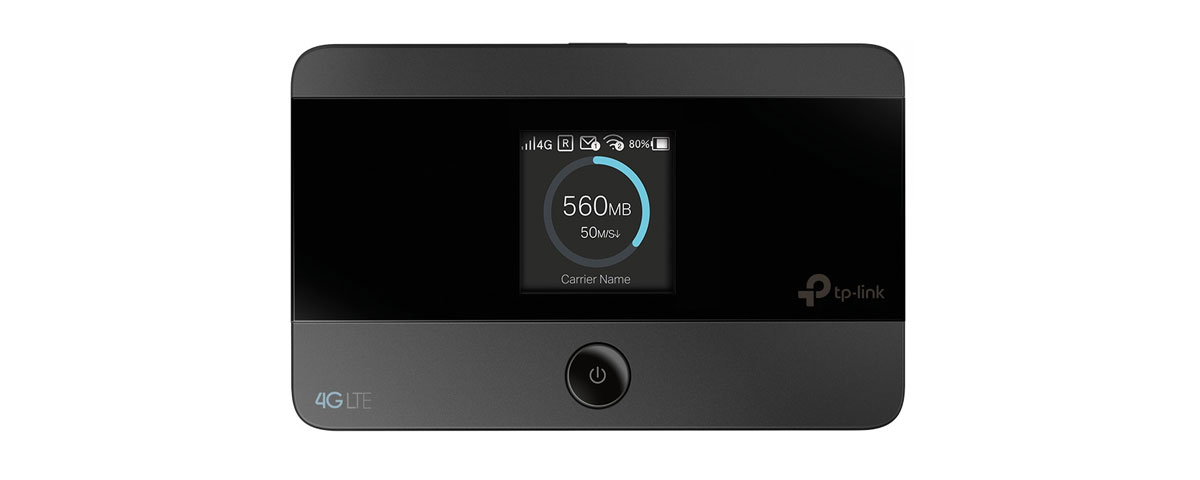 T-Link M7350
If you want to spend up to two million tomans to buy a mobile modem, suitable options will be in front of you. T-Link M7350 It is one of the most acclaimed and popular mobile modems available in the Iranian and world markets. The M7350 supports a variety of 2G, 3G and 4G networks and can provide high-quality Internet at the same time for up to 10 devices. Battery 2000 mAh The modem can also be maximized with each full charge 8 hours Charge continuously.
TP-Link modem supports microSD memory cards with a capacity of 32 GB and can provide its content wirelessly to devices connected to the modem. One of the most attractive parts of this modem is its LCD display, which shows complete information about the battery, signal strength and even short messages of the SIM card. Another important point is that with the help of free application tpMiFi Not only can you get the full settings of the modem, but you can also send an SMS with the SIM card in the modem.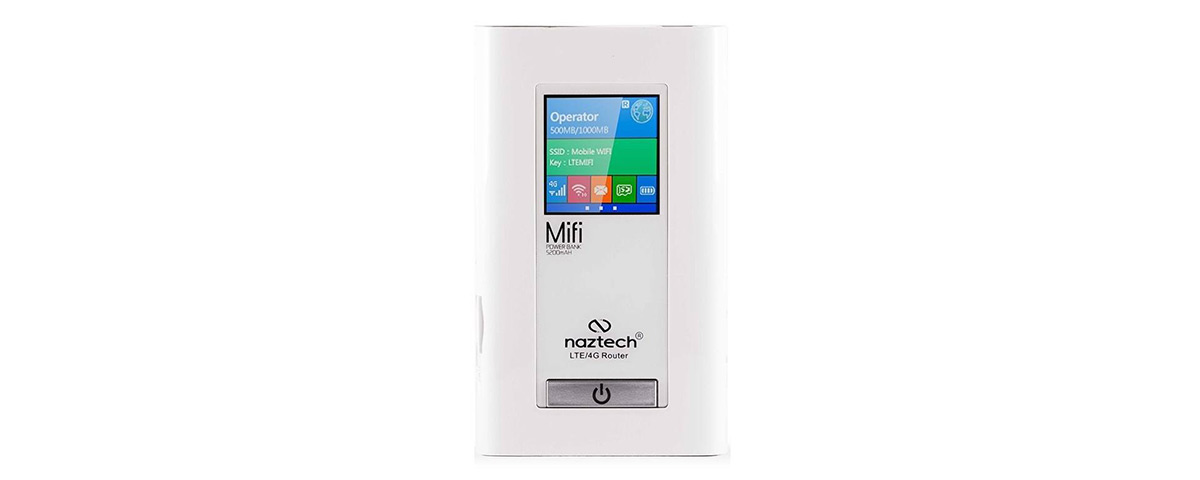 Naztek Model NZT-99c
Mobile modem Naztek Model 99C With good weight, size and speed, it also benefits from many other features that increase its purchase value in the price range of about 2 million tomans. Among these facilities can be: Very large 5200 mAh battery With length 18 hours battery life In case of continuous use, the ability to share files via external memory card, support for all operators, Ethernet port For wired network connection and usability as a router, WiFi signal amplifier and Powerbank Cited; It also supports dual SIM cards, has a color display and benefits from Qualcomm's powerful chip Should not be missed either.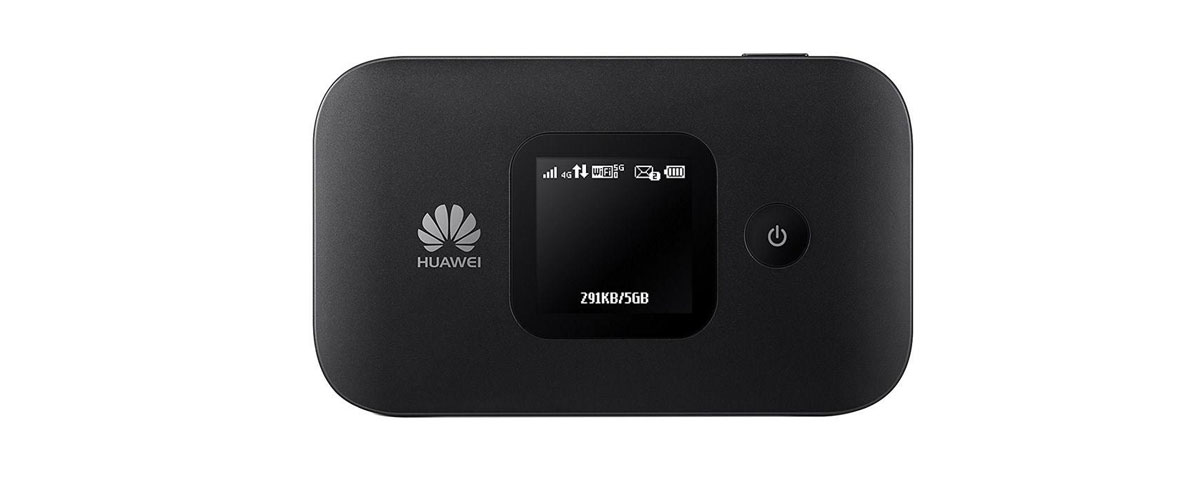 Huawei E5577
Huawei Years before it started making smartphones, it was one of the leading names in the production of network equipment and Internet infrastructure; Therefore, it is not surprising that the company's modems are among the best in the market. Huawei E5577 It is one of the best-selling Huawei mobile modems, which is sold at a price of nearly two million tomans in the Iranian market.
The most obvious feature of the Huawei modem is a powerful battery 3000 mAh It can be fully charged once 12 hours Provide 4G high speed internet. Another important point is that the E5577 can also play the role of amplifying the WiFi signal and bringing the Internet of other modems to the blind spots of your home. Other specifications of the E5577 include simultaneous support for 10 devices and microSD memory card support with a maximum capacity of 32 GB and a lightweight 82 g body.
---
The best mobile modem up to 3 million Tomans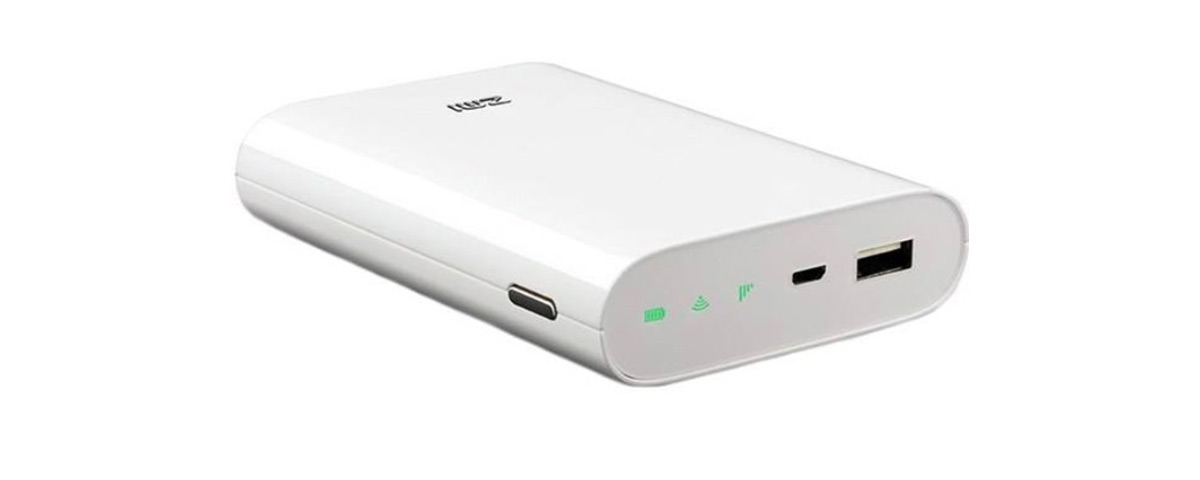 Xiaomi ZMI
MF855
From this point on, you will see modems that have special features; Therefore, for most users of previous modems, especially the T-link M7350 will be the best choice. Modem in the price range of three million tomans Xiaomi MF855 We suggest. It is not surprising to see Xiaomi's name in the list of the best mobile modems; Because this Chinese company produces almost everything!
Weighing in at 220 grams, the Xiaomi ZMI MF855 is one of the heaviest mobile modems; But the reason for this is its bulky battery. The giant modem battery can not only 24 hours charging Slowly; But also the role Powerbank Also plays. Other features of Xiaomi ZMI MF855 modem include access to modem settings through the web and applications, compatibility with all Iranian operators, and support for Fast charging technology Note when charging other gadgets.
---
The best mobile modem up to 5 million Tomans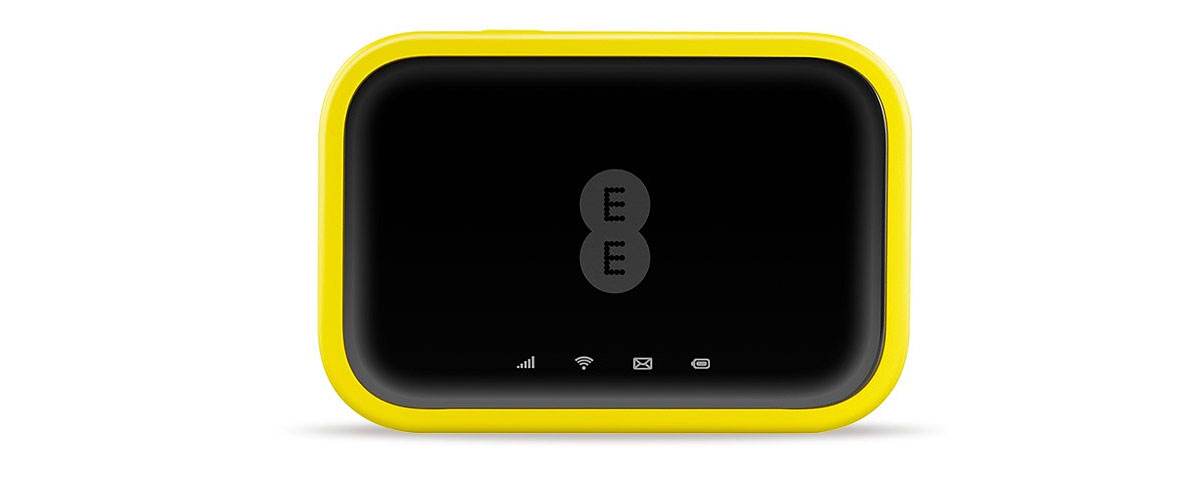 Alcatel
EE120
One of the flagships of mobile modems EE120 Alcatel Which offers advanced technologies at the heart of a small, lightweight body. This modem is from the chip Qualcomm MDM9240-0 Benefits and supports CAT12 It can provide you with a maximum speed of 600 Mbps. Alcatel dual band WiFi modem 2.4 and 5 GHz By standard Wi-Fi 5 Or the same 802.11ac And up to 20 devices can be connected to it.
At the heart of Alcatel's advanced modem is a lithium battery 4300 mAh Built-in that allows up to 15 hours of continuous use. This battery is charged via the new USB port C. Leaving aside fantasy features such as a display or memory card support, the Alcatel EE120 is one of the main options for the title of "Best Modem with Iranian Market".
---
The best 5G mobile modem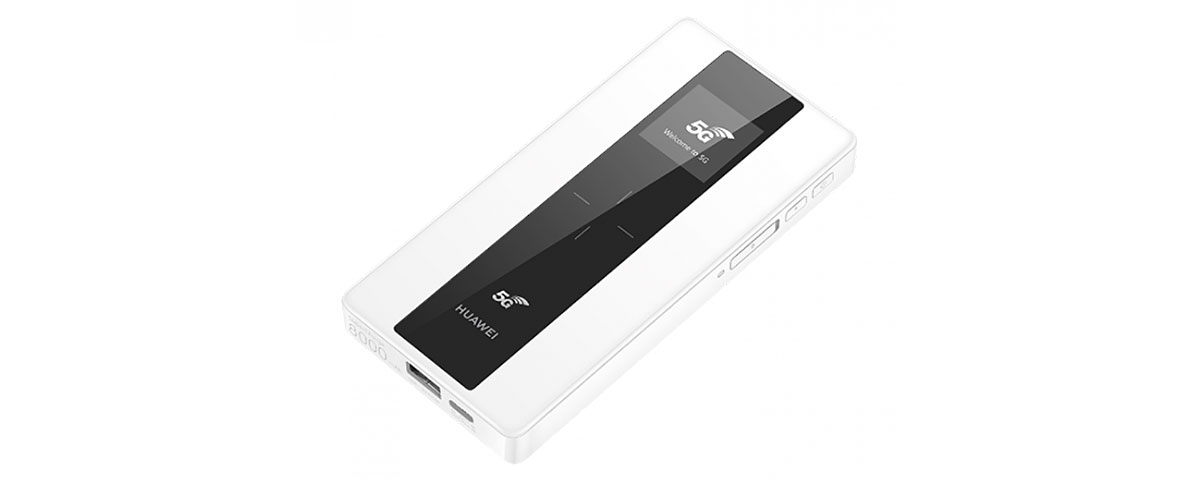 Huawei E6878
Still small and compact mobile modems compatible with networks 5G Are not customary; Of course, at least in Iran, there is no reason to buy a 5G mobile modem. These modems are reasonably priced just because they support 5G networks. If you are planning to buy a modem with 5G internet support, you should look into the series Huawei Mobile Wi-Fi Pro go.
Modem model E6878 Huawei using a chip Balong 5000 It can provide 5G internet at a maximum speed of 1.65 Gbps as a Wi-Fi connection for your phone, tablet and laptop; Of course, the most important issue is the price of this modem, which at the time of writing the leading buying guide, is sold at a price of 18 million Tomans in the Iranian market!
---
What is your experience with mobile modems? Do you consider the mobile modem as one of the necessities of today's life? Which modem do you think is empty in this list?
common questions
What is the best mobile modem for everyday use?
TP-Link M7350 modem is one of the most acclaimed and well-known mobile modems in the world, which is sold at a price of about two million tomans in the Iranian market.
What is the best Huawei mobile modem for everyday use?
Huawei E5577 mobile modem can be considered the smartest Huawei mobile modem for everyday use, which offers high charging and full facilities at a price of less than two million tomans.
What is the best 5G mobile modem available in the Iranian market?
Huawei E6878 modem is the best 5G mobile modem available in the Iranian market, which uses the powerful Balong 5000 chip; But the price is too high.
Source link