News
The best gaming laptops 2021; From 30 million tomans to 100 million tomans
When you tell your friends that you are going to buy a laptop for gaming, you will probably come across their expert opinion. Some people tell you to grab a gaming laptop and buy a game console instead; Others who own «Gamer PCThey know that they have a long list of disadvantages of gaming laptops in front of them, and that buying a gaming desktop computer is the right choice.
Finally, the words of none of them matter; Because you have made your decision and you have your own reasons for buying a gaming laptop. The important question is how much do you want to spend? Gaming laptops can be called the most expensive category of laptops. If you look at the price of laptops in the Iranian market, you will find that some gaming laptops are priced similarly to domestically produced cars.
The most important factor in choosing a gaming laptop is the "graphics card"!
For a "PC gamer", the person who chose the computer to play, only one thing matters: the graphics card! Ultimately, it's the graphics card that determines the quality of the games you can play; So when buying a gaming laptop, you should first of all pay attention to the device's graphics card. Do not go for laptops that do not have a separate graphics card and use a graphics processor integrated with the CPU; Because you can only play old games at the lowest level of graphics settings.
As a general rule, the best gaming laptop is the one with the most powerful GPU. In the next steps, go for better screen quality, more RAM and a more powerful CPU.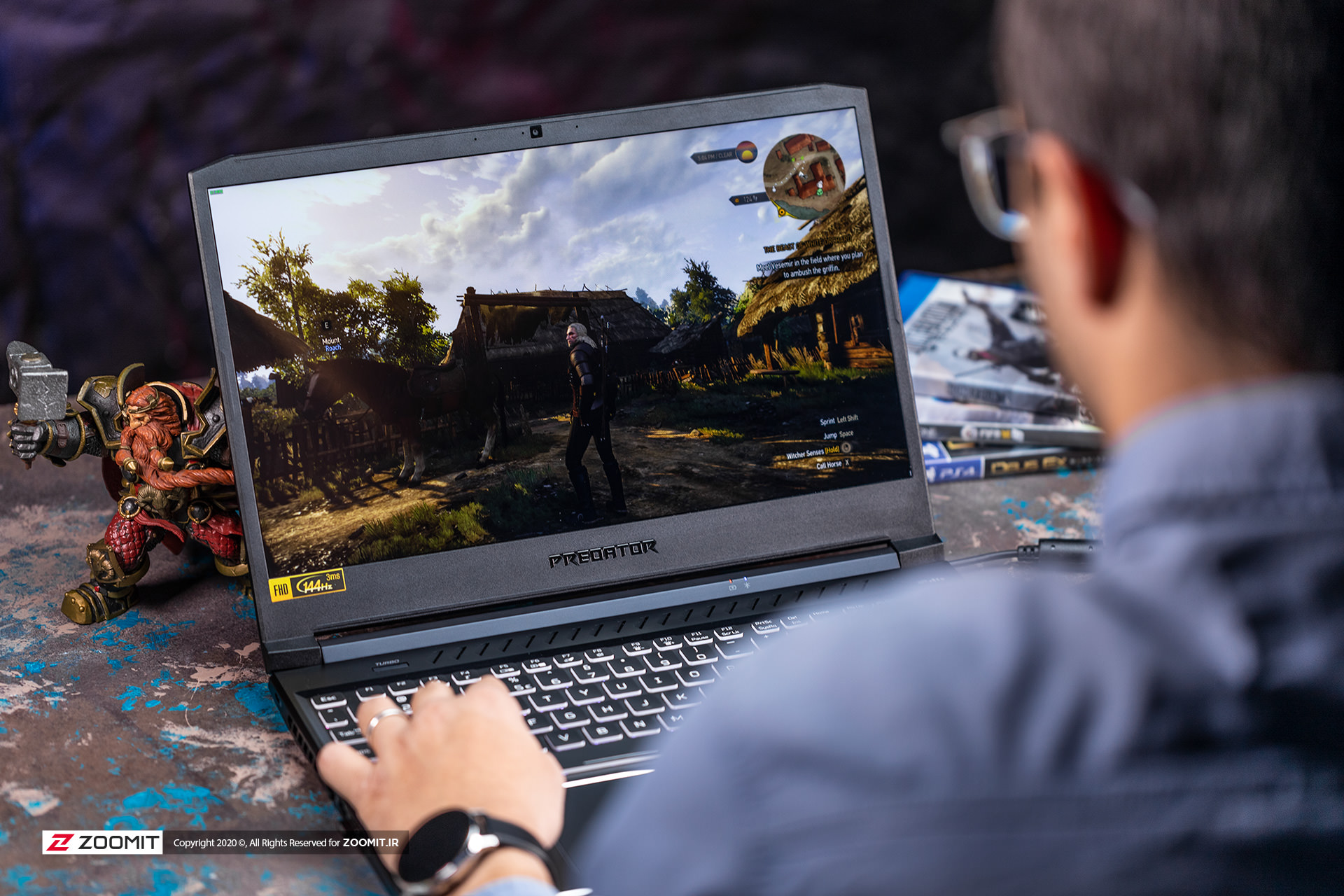 An important thing to know about gaming laptops, especially powerful and expensive models, is that they are designed to replace the desktop computer. Desktop Replacement Have a name. Such laptops are heavy and their batteries are poorly charged. You will probably always have to use their power adapter; So do not count too much on their "tolerability".
The main features of gaming laptops
Benefit from powerful processors
Equipped with the most powerful GPUs
Use SSD memory along with bulk HDD memory
Display with high resolution and refresh rate but not high quality in accurate color display
Rough design (due to the installation of a strong cooling system)
Special design and space language with RGB lighting
Very short battery life
High weight and low portability
Gaming laptops are also a good choice for things like heavy video editing and engineering calculations because of their powerful CPU and GPU; But they are not ideal, and if the game is not part of your user experience, there are better options with high processing power. In the following, we want to introduce the best gaming laptops in the Iranian market in different price ranges.
---
The best gaming laptop up to 25 million Tomans (economic)
Unfortunately, at the moment you need to buy a gaming laptop 25 million Tomans Spend; Even with this amount, you do not have much choice. In the range of less than 25 million Tomans, most gaming laptops are from the series of graphics cards. GeForce GTX 1650 get benifits; Cards that have become the minimum of gaming laptops today. Gaming laptops in the price range of 25 million Tomans, for playing computer games with medium graphics settings and Full HD resolution Are offered; Of course, to achieve the desired rate of 60 frames per second in heavy games, you need to set the graphics settings to a minimum.
Lenovo IdeaPad Gaming 3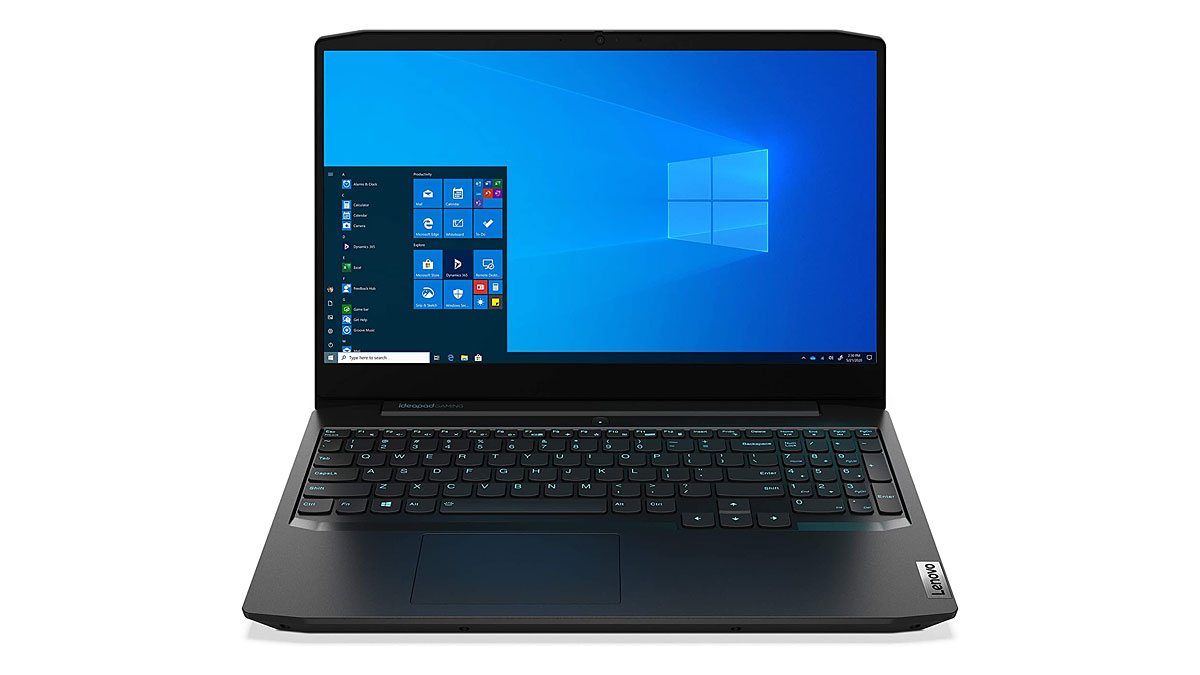 Lenovo In the PC industry, it plays the same role as Xiaomi In the mobile phone industry; That is, it introduces attractive devices to the market with high purchase value. Lenovo IdeaPad Gaming 3 It is one of the most economical gaming laptops available in the Iranian market, which has different models with various hardware. Currently, with a price of about 26 million tomans, you can make a model of it with Reisen 5 series processor, model 5600H, Nvidia GPU GTX 1650، 8 GB RAM Get DDR4 and 256 GB of SSD memory; 15.6-inch matte Full HD display 120 HzA white backlit keyboard, two USB 3.0 ports and a USB-C port are other features of the Lenovo Plastic Laptop.
---
The best gaming laptop up to 30 million Tomans (intermediate)
In the range of 25 to 30 million tomans, the situation improves and you can buy a laptop that runs more games with higher graphics settings; But unfortunately, even at this price, you can not get a great gaming laptop that can play all the games of the day with the highest level of graphics settings and easily. Most importantly, the appearance of gaming laptops changes in the price range of 30 million tomans, and you will encounter special designs and space with a keyboard with a colorful backlight.
Lenovo Ligen 5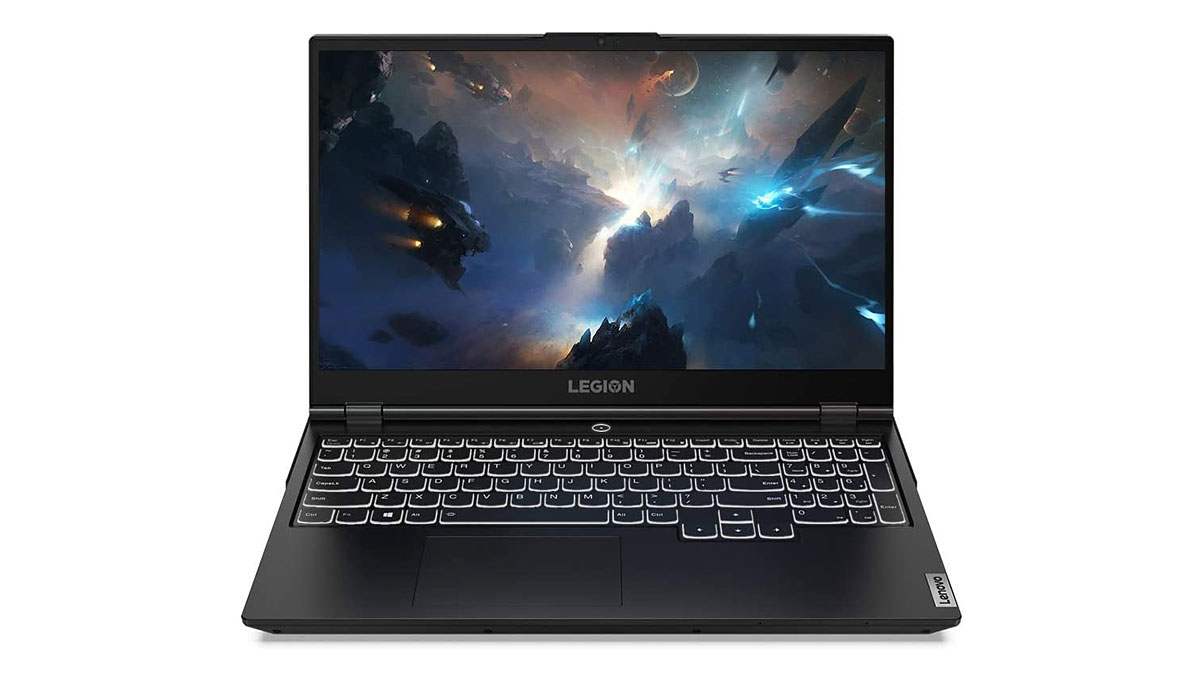 Lenovo Ligen 5 Which is one of the best-selling gaming laptops in the Iranian market; Like other Lenovo laptops, it provides gamers with a lot of processing power at a reasonable cost; Liden 5 model Q is also one of the best in the price range of 30 million Tomans; Because of the graphics GTX 1650 Ti With a series processor Advisor 5 model 4600H At the heart of this mobile computer is used, which makes it a reliable gaming device in its price range.
8 GB of DDR4-3200 RAM with 256 GB of SSD memory 120 Hz IPS Full HD display, Along with the right graphics and processor, make it a good buy for the Lenovo Legend 5. In terms of ports, this laptop with Four USB 3.0 ports، A Type C port, HDMI port and network, bring you good freedom of action; Of course, Ligen 5 also uses one terabyte of HDD memory, which increases its price up to 30 million and five hundred thousand tomans, which can be reduced to some extent by requesting its removal from the seller.
---
The best gaming laptop up to 35 million Tomans (intermediate)
In the price range of 30 to 35 million tomans, the graphics processors used in different models of laptops are upgrading well, which can provide a better gaming experience for users.
Lenovo Ligen 5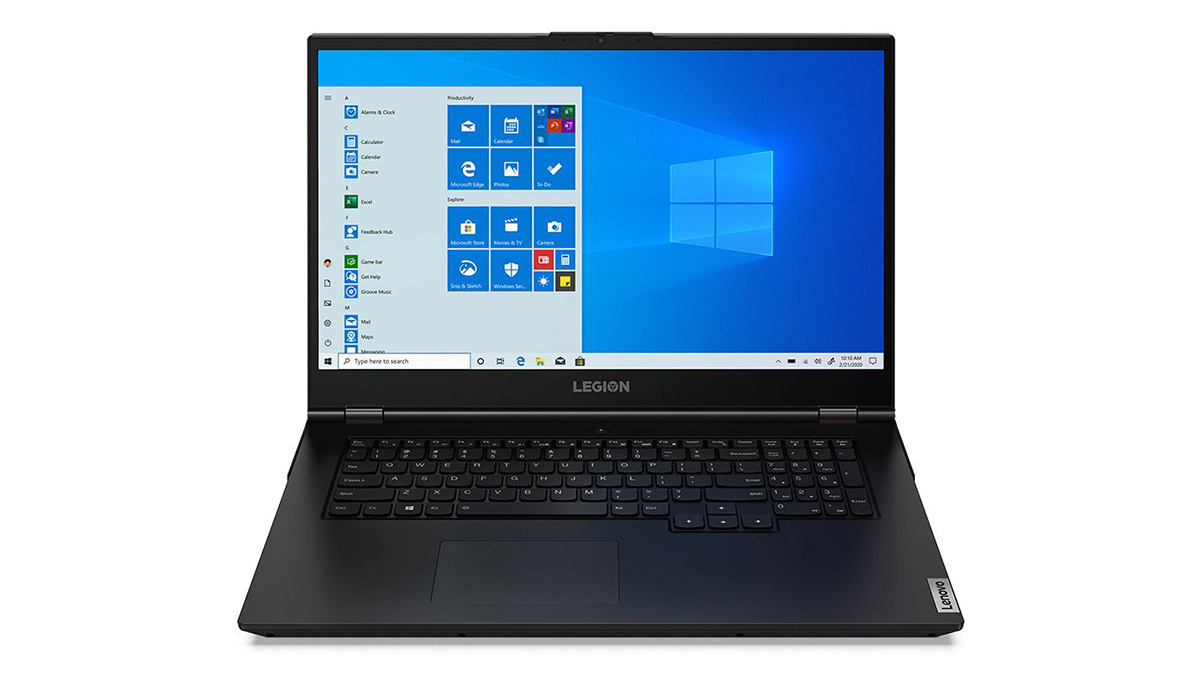 In the price range of 35 million Tomans, you can still see the footprints of Lenovo and the Ligen 5 series, which can be a laptop of this series with specifications such as more powerful graphics. GTX 1660 Ti And series processor Advisor 7 model 4800H Provided with RAM and sufficient and fast memory; Also, like other models in the Ligen 5 series, this laptop uses a 15.6-inch 120Hz display and a large number of convenient ports.
Alternative choice: Lenovo 5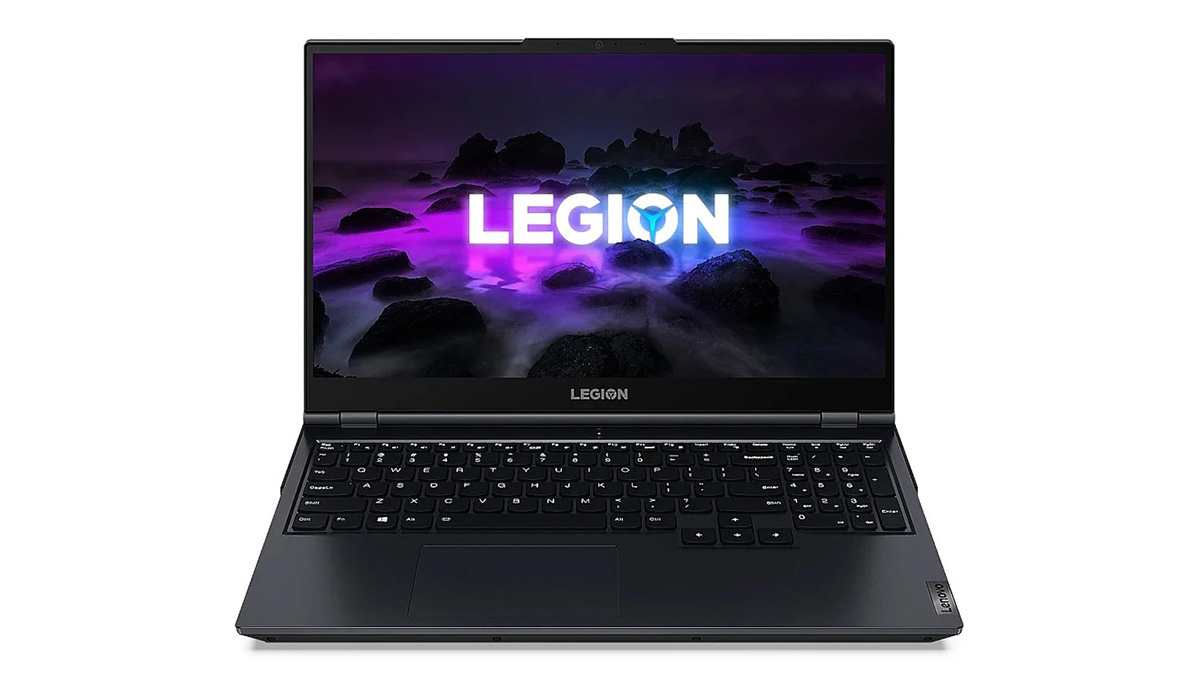 If your budget is around 35 million tomans and you can increase it up to one or two million tomans, we strongly recommend that you do this and go for another model of the Ligen 5 series; Why so Legion 5-J One head and neck stand higher than the rest of the laptops.
Processor Advisor 7 model 5800H, Graphics RTX 3050Ti, 15.6-inch screen 165 Hz FHD resolution is one of the salient features of the Legion 5 Gaming Laptop; Also benefit from 512 GB SSD, 8GB of DDR4 RAM, four USB 3.0 ports and two USB-C ports make buying this model of Lenovo laptops more valuable.
---
The best gaming laptop up to 40 million Tomans (high)
Highly refurbished displays, flagship processors, high RAM, SSDs, powerful GPUs and colorful keyboards are some of the things you can achieve by investing in a high-end gaming laptop. By purchasing a high-end gaming laptop, you are actually buying a device that can do any kind of computing easily.
Lenovo Ligen 5
Lenovo Legion 5 Model JD It is one of the most powerful laptops in the Ligen series, which can be priced at around 40 million Tomans, one of them with specifications such as The fifth generation of Raizen 7 series H processors, Graphic RTX 3050 Ti، 16 GB RAM DDR4-3200 and One terabyte SSD Buy; Also, the 165Hz Full HD display and RGB keyboard are other good features of this gaming PC.
---
The best gaming laptop up to 50 million Tomans (high)
Lenovo Ligen S7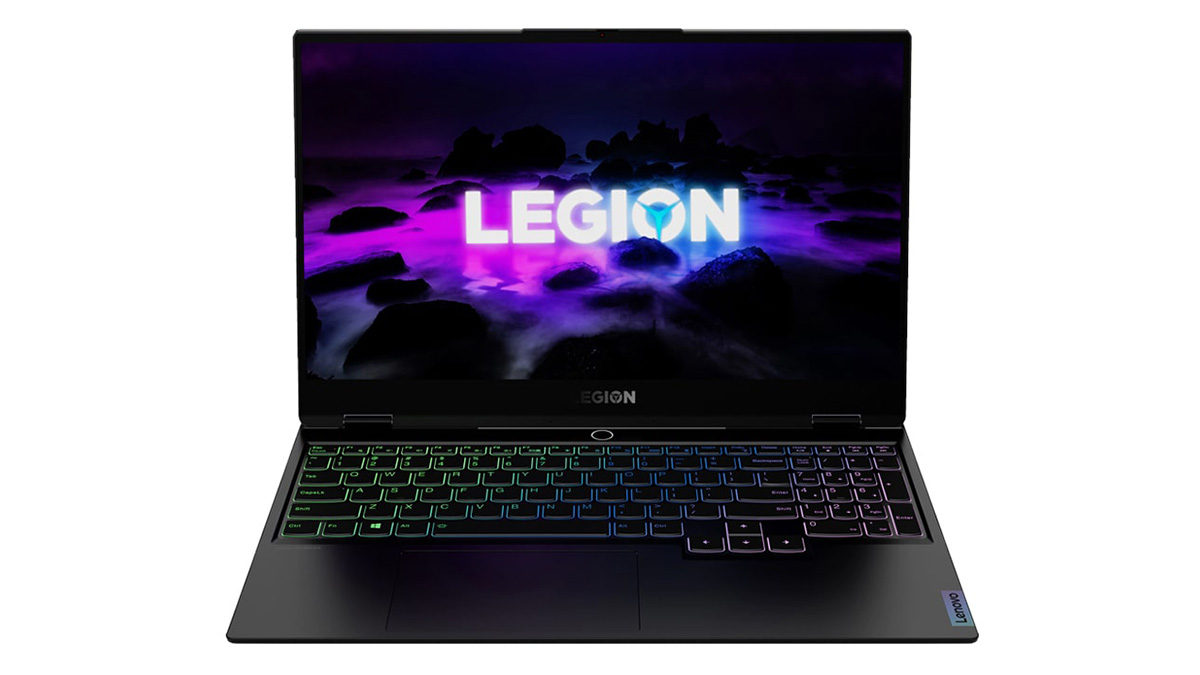 If you want to buy a gaming laptop up to 50 million Tomans, you can look for a high-end model with powerful graphics. RTX 3060 go. Our proposed laptop is another model from the Lenovo Ligen series called Legion S7-A Is in addition to the graphic mentioned from The fifth generation of the Raizen H Series 7 processor Also benefits. This computer comes with 16 GB of RAM، 512 GB SSD And display IPS Full HD 165 Hz, Can handle the heaviest games with the desired quality; It also has two Type C ports and two USB 3.0 ports in terms of ports.
---
The best gaming laptop up to 60 million Tomans (high)
Asus Strix G15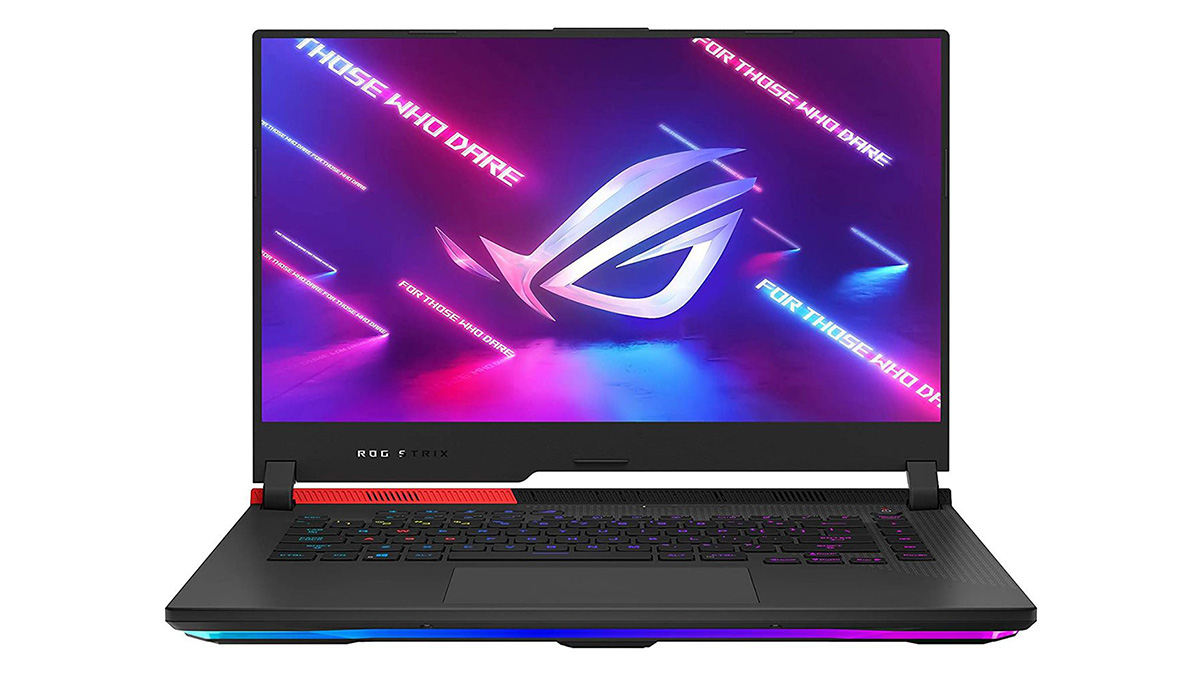 Well we finally get to a price range where Asus performs better than Lenovo and the laptop ROG Strix G15 This company can be the best possible choice. For reasons that to Model G513QM-A This laptop is superior to other competitors can be a series processor Advisor 9 Model 5900HX, GPU RTX 3060, Display IPS Full HD with 144Hz refresh rate، One terabyte SSD And 16 GB of RAM Cited; This laptop is so powerful that it can be the best possible choice up to a price range of 70 million Tomans.
---
The best gaming laptop up to 80 million Tomans (high)
Asus Strix G15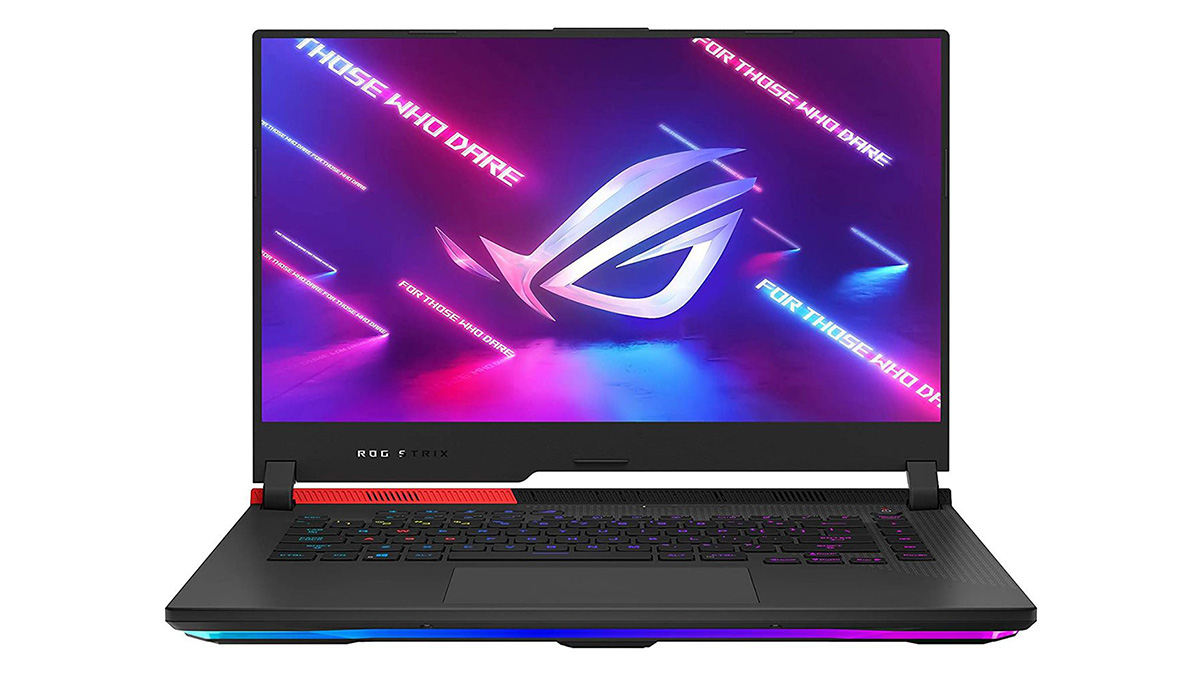 If you do not have a limited budget and you want to have one of the best gaming laptops; Another model of Asus Strix G15 It can meet your gaming needs at almost the best level. Model G513QY Asus G15 series with a well-built body, attractive design along with the processor Ryzen 9 5900HX And GPU Radeon RX 6800M It is an ideal gaming device.
Alternative selection: MSI GE76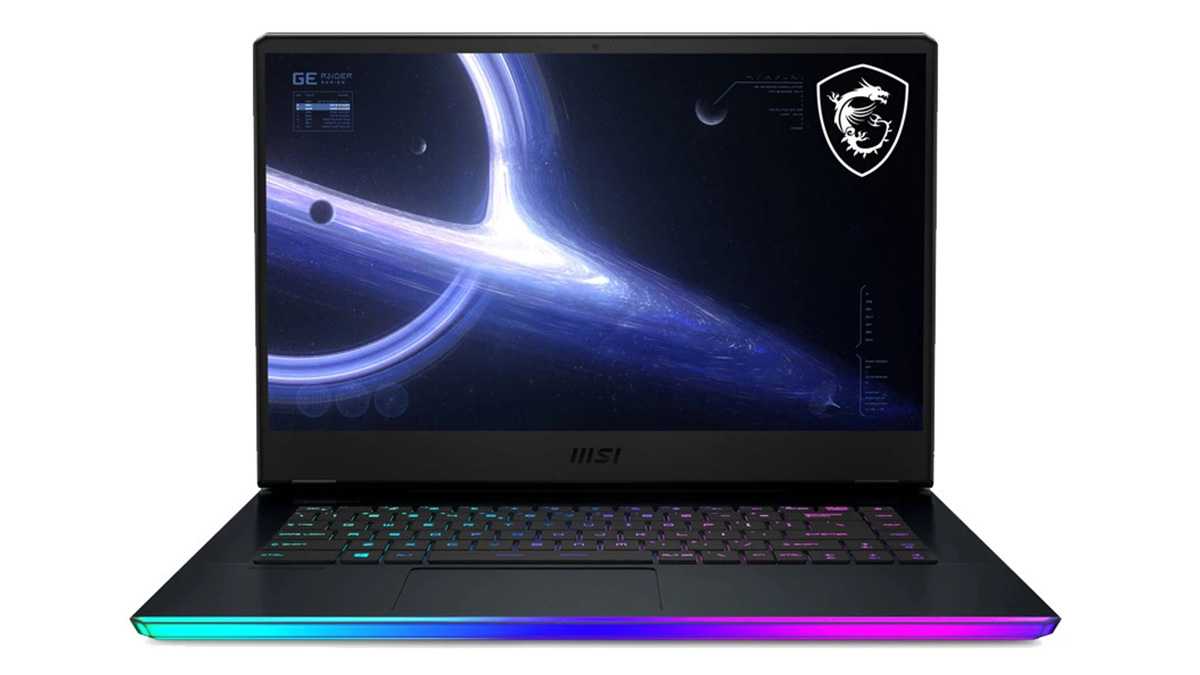 Existence of GPU Nvidia RTX 3070 Next to the processor Eleventh generation Core i7 Intel, inside any device, makes it a great and dreamy choice for any gamer; Of course, if you have a budget of about 80 million tomans, this dream is in the form of a laptop MSE model GE76 Raider 11UG It can become a reality. One terabyte SSD، 16 GB RAM, Display QHD with a refresh rate of 300 Hz, support Thunderbolt 4 And a very stylish appearance are other positive points of MSI's amazing gaming device.
---
The best gaming laptop up to 100 million Tomans (flagship)
For people who are immersed in the computer world for gaming and improve themselves as a member of PC Master Race They know there are no limits to spending; People who go through food and clothing; But they should always have the best gaming hardware; So we can not keep such people satisfied with the products we have introduced so far. For ordinary people, it certainly seems unreasonable to spend more than 50 million tomans for a portable computer; But in any case, you should know that there are people who do this willingly.
Asus Strix Scar 15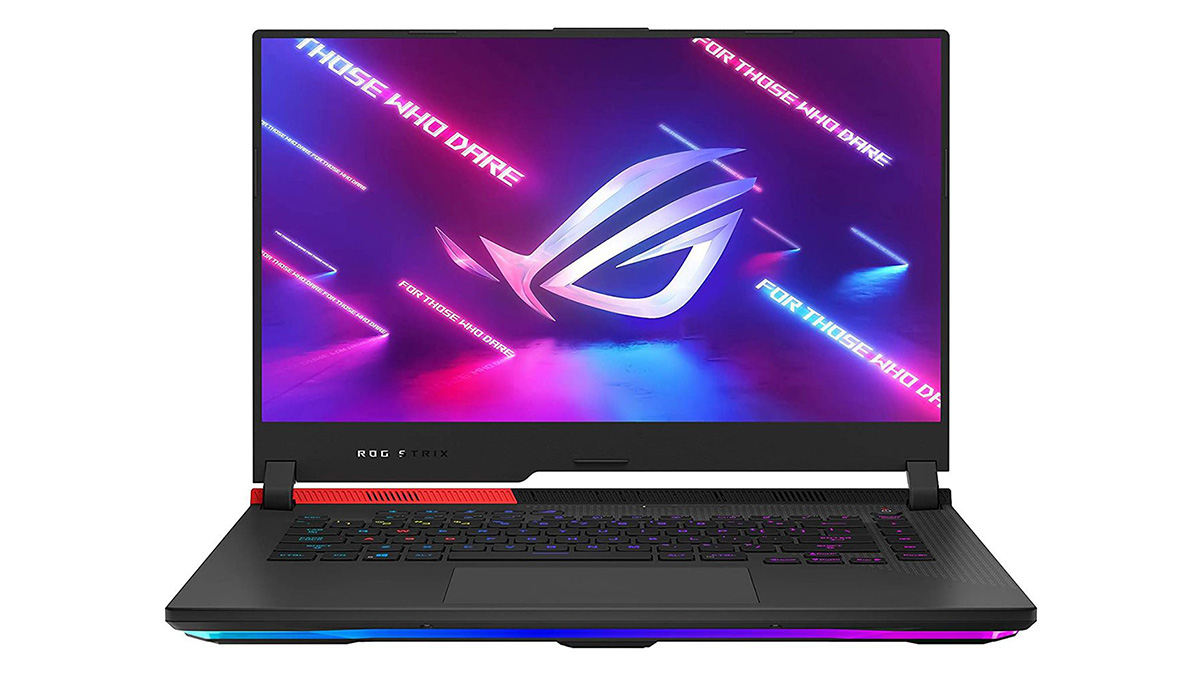 If you are not satisfied with the options offered so far, then you should take a look at this gaming monster. Laptop Strix Scar 15 Asus From graphics RTX 3080 And processor Ryzen 9 5900HX Gets power. Scar 15 gaming laptop with Model G533QS Along with its powerful processor and graphics, from 16 GB of RAM And One terabyte SSD Also benefits.
Alternative Selection: MSI GE66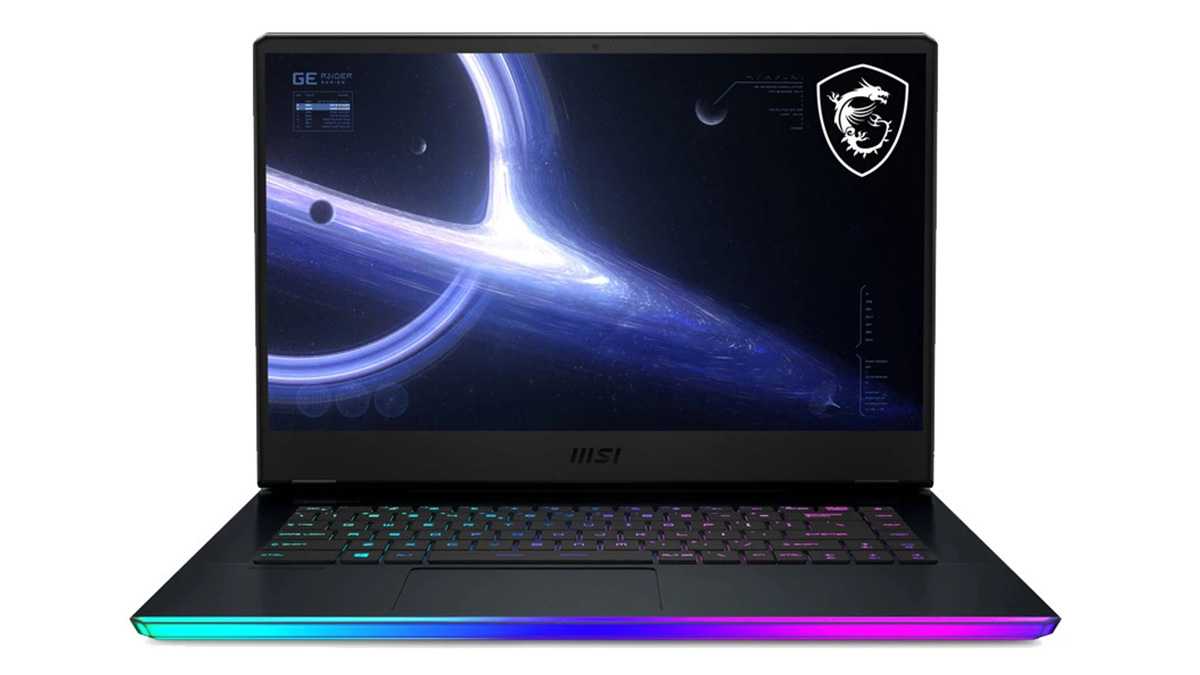 Now that you are looking for the best gaming laptop on the market and the cost is not so important to you, it is not bad to take a look at this model from MSI Drop; Laptop GE66 Raider 11UH Benefiting from Eleventh generation of Core i7 processors Intel, Graphics RTX 3080, near 32 GB of RAM And 2 terabytes of SSD, Can give the gamer user the real pleasure of video games.
---
To read the technical information and current prices of all laptops, you can go to the section Zomit Database See. In addition, in this section we have provided a space for discussing about laptops so that you can easily ask your comments and questions.
common questions
For gaming, is a gaming laptop better or a desktop computer?
In general, desktops offer more power at the same price and can be upgraded; But gaming laptops are portable and you can play your favorite games anywhere.
What are the problems with gaming laptops?
The biggest problem with gaming laptops is the overheating of the body and the loud noise of their cooling system. In addition, unlike desktop computers, it is not possible to upgrade the internal components of laptops and they will be obsolete after a few years. Most gaming laptops only run at maximum speed when you use an power adapter.
Which model is the best gaming laptop up to 30 million Tomans?
To buy the best gaming laptop up to 30 million tomans, you need a model with a graphics card GTX 1650 Ti Prepare. our suggestion Lenovo Ligen 5 Model Q Is.
Source link