News
The 35-watt Core i7-13700T processor appeared on the same level as the Core i5-12600K in the benchmarks.
Despite having a base clock speed of 1.4 GHz, the low-power 13th generation Intel i7-13700T processor has the ability to increase the clock speed to an impressive number of 4.788 GHz. However, the T series cannot be considered a special product for gamers, but with TDP (Thermal design power) 35 watts should be considered among the low consumption products. Such processors are suitable for more compact devices that require more cores; But their cooling ability is weak.

The said processor was able to score 1893 to 1939 points in the Geekbench single-core test and 8925 to 11654 points in the multi-core section. Such performance puts the i7-13700T above the Ryzen 7 5800X octa-core CPU with Zen3 architecture. Although the maximum TDP Raptor Lake generation processors are not known, even if it is 99W, it is still less than Ryzen's 105W processor.
It should be mentioned that in the comparison made, Raptor Lake processor from RAM It didn't use DDR5, which could have reduced its potential performance.
processor i7-13700T Compared to the original i5-12600K model, Intel scored more points in the single-core processing section and had almost the same performance in the multi-core section.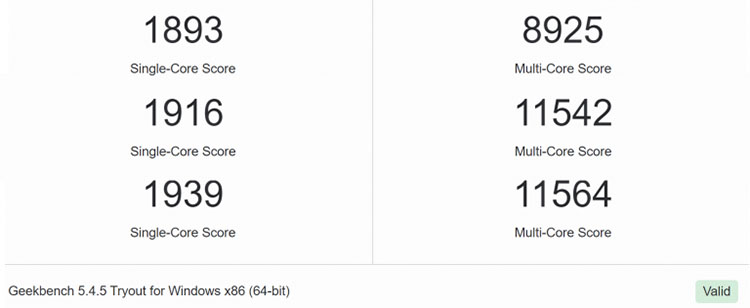 It has been said that the first processors of Intel's Raptor Lake generation will be released with the K series; But now it is clear that the T series is also being prepared. However, there is still no information about when they will be released.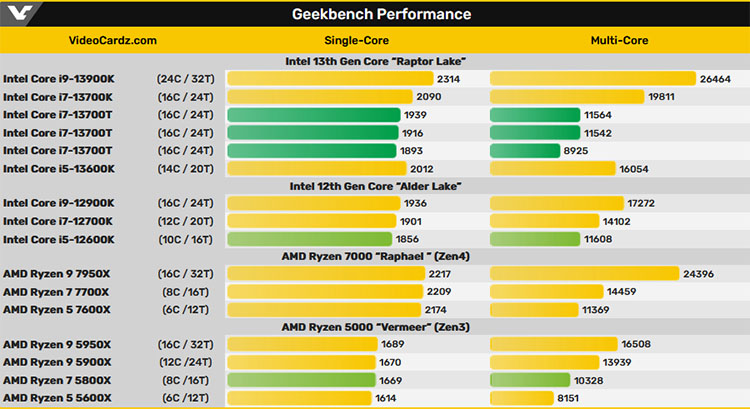 Source link