News
Tesla's humanoid robot Optimus was exhibited; Price and specifications
Elon Musk, the ambitious CEO of Tesla and SpaceX and the richest person in the world, said a few months ago that Tesla will display an example of its humanoid robot that is active and has the ability to move at the AI ​​Day 2022 event. Elon Musk's promise finally came true and Tesla's humanoid robot was exhibited this morning Tehran time.
According to VergeElon Musk says the Optimus humanoid robot uses Tesla's artificial intelligence software and is equipped with sensors that the major American automaker uses to achieve the driver assistance system in its cars.
Musk admitted in the opening part of the press conference this morning that last year Tesla failed to show the final prototype of the humanoid robot and showed a person in disguise on the stage, but this year it has been able to achieve significant improvements in the production process.
Elon Musk says the Optimus humanoid robot has many functions, but until AI Day 2022, it had never been able to walk on its own without problems. Elon Musk says Tesla's humanoid robot will be available to customers "probably for less than $20,000."
Elon Musk says the difference between Optimus and other humanoid robots is that Tesla's robot is built for mass production and multi-tasking capabilities. Musk says that we are going to see the production of millions of units of this robot.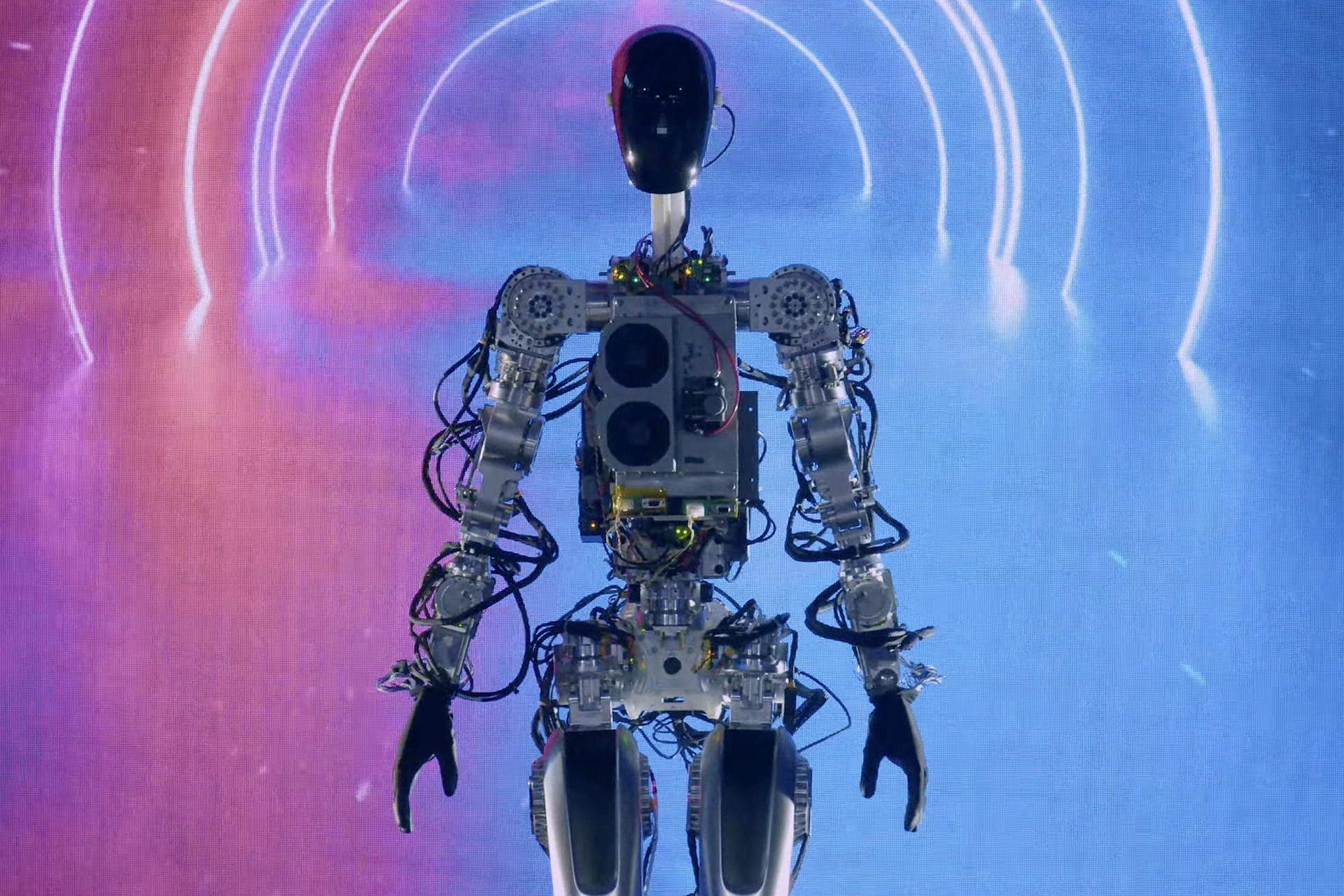 What Tesla showed at today's event was a pre-production model of the Optimus. to the writing of single crunchElon Musk says this prototype, BumblebeeBumble is called C) and eventually becomes Optimus. The robot, which still has no completed design, danced briefly on stage. Elon Musk said Tesla engineers considered a limited dance for Optimus so that the still-unfinished humanoid robot "doesn't fall flat on its face."
The final Optimus model will walk smoothly and maintain its balance. According to Tesla, Optimus will eventually be able to carry a 9 kg payload and use various tools.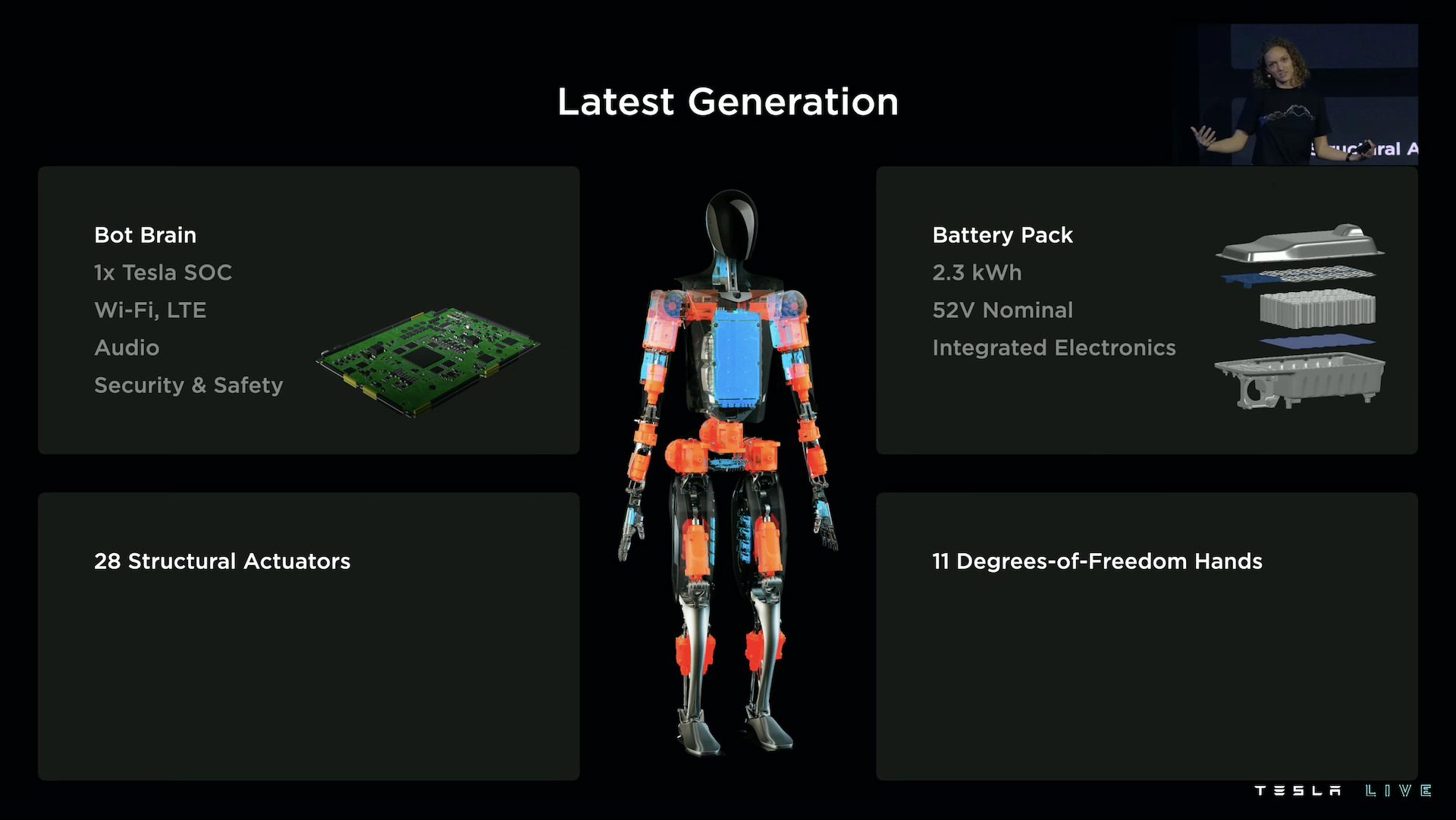 In the continuation of the ceremony, Tesla showed some videos of Optimus to illustrate the capabilities of this humanoid robot in doing things like picking up a box. Tesla then brought another example of the Optimus on stage, the body fully assembled, but unable to operate. This sample is "very close to the final sample". Tesla says the prototype robot shown at AI Day 2022 was developed in just 6 months.
Tesla's humanoid robot is equipped with a 2.3 kWh battery, uses Tesla's proprietary system-on-a-chip, and is equipped with Wi-Fi and an LTE modem. According to a Tesla employee, this battery will make the humanoid robot work for a day.
Elon Musk said at today's ceremony: "Optimus will fundamentally transform today's civilizations." He also believes that Tesla's humanoid robot will be very important in the economic field.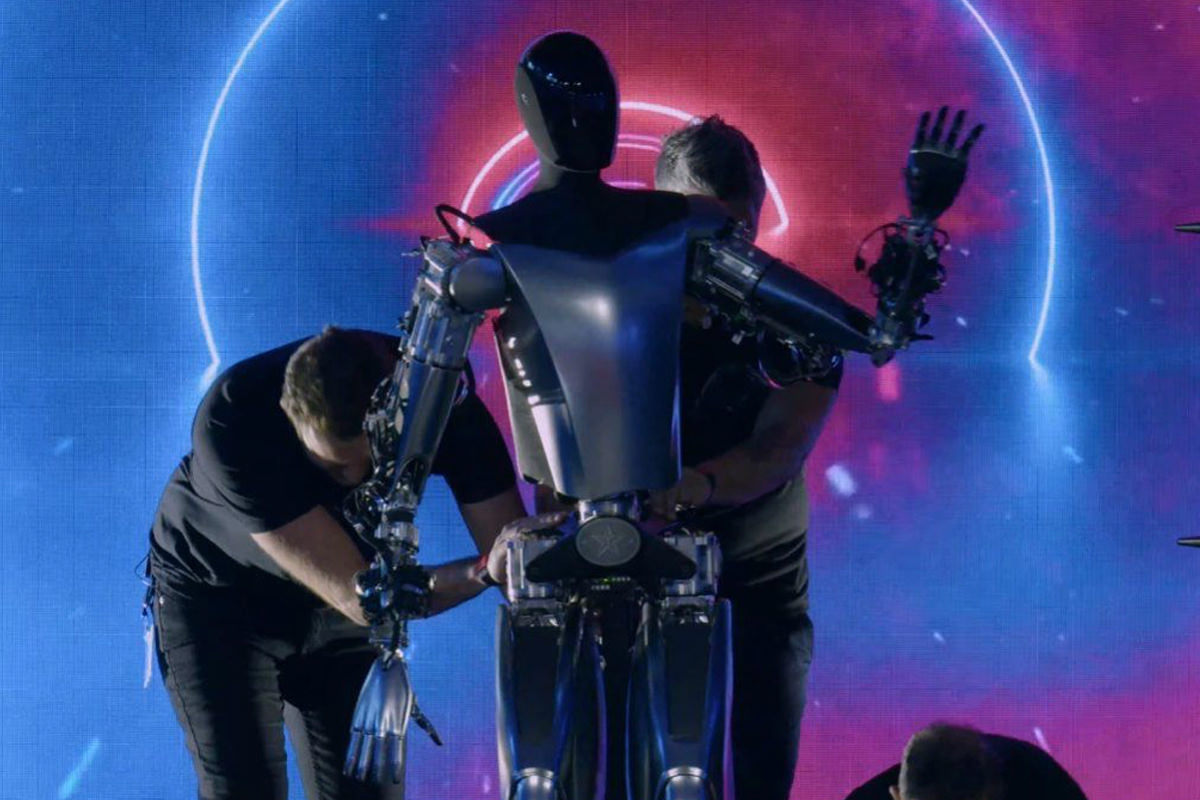 At an event this morning, Tesla brought another example of the Optimus on stage, its body fully assembled, but unable to walk.
Tesla's humanoid robot was first shown at AI Day 2021 under the name "Tesla Bot". Tesla said at the time that the product was a "kind" robot and would likely revolutionize the assembly line and Tesla's manufacturing business. Musk has repeatedly said that Optimus will have differences from what we saw in official renders.
Despite all this, Tesla's CEO still made some exciting promises about the Optimus. Elon Musk has already said that Optimus is the most important product under development for Tesla. According to Elon Musk, Tesla's robotics business is likely to surpass the company's car business over time.
In the future, Optimus may have the ability to cook and garden. The mass production of this robot will probably start next year.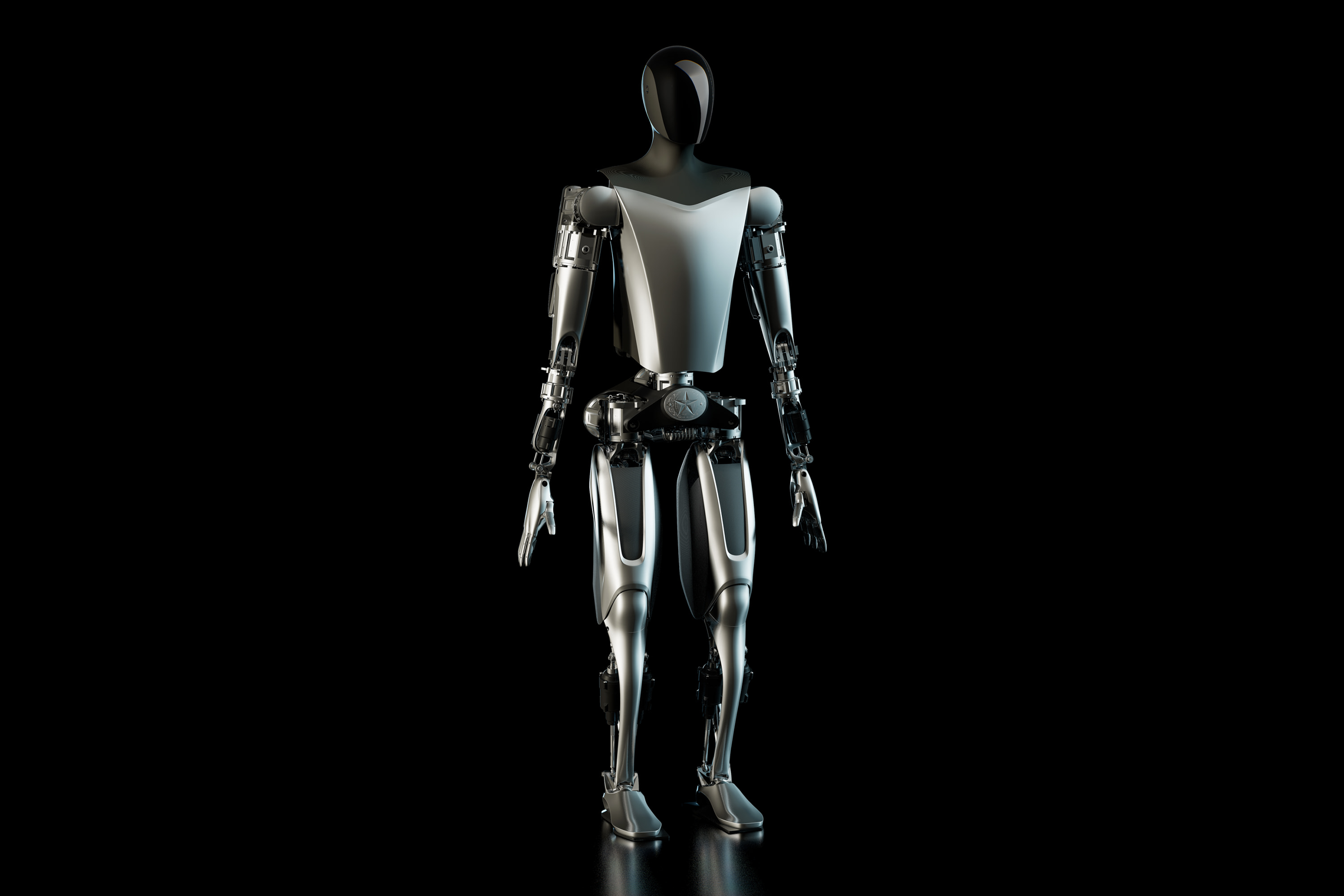 In recent days, a number of experts in the field of artificial intelligence warned that it is better not to rely too much on the promises of Elon Musk. Experts say that several other companies are at a more advanced stage in the production of humanoid robots, but none of them claim to replace robots with humans to do the work.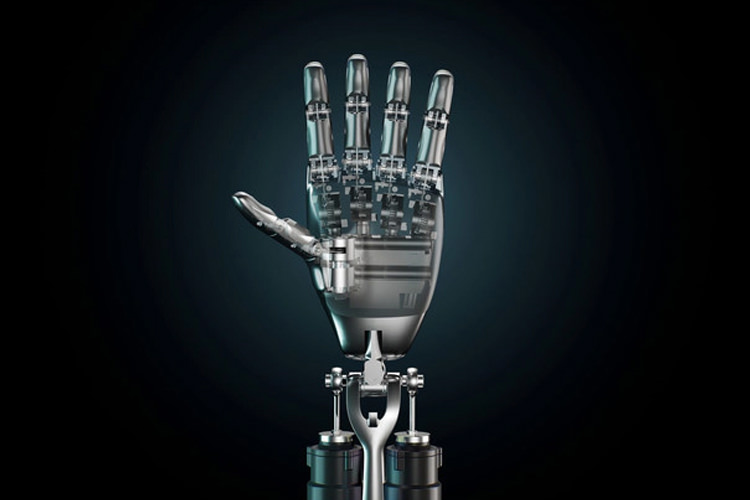 Tesla's history is full of exciting promises that never came true; Promises such as the creation of a network of car chargers based on solar energy, the possibility of replacing the battery of electric cars and the production of robotic snake-like chargers. For this reason, Tesla's humanoid robot may never become a real product. On the other hand, it is possible that the final example of Optimus will be different from what is shown now.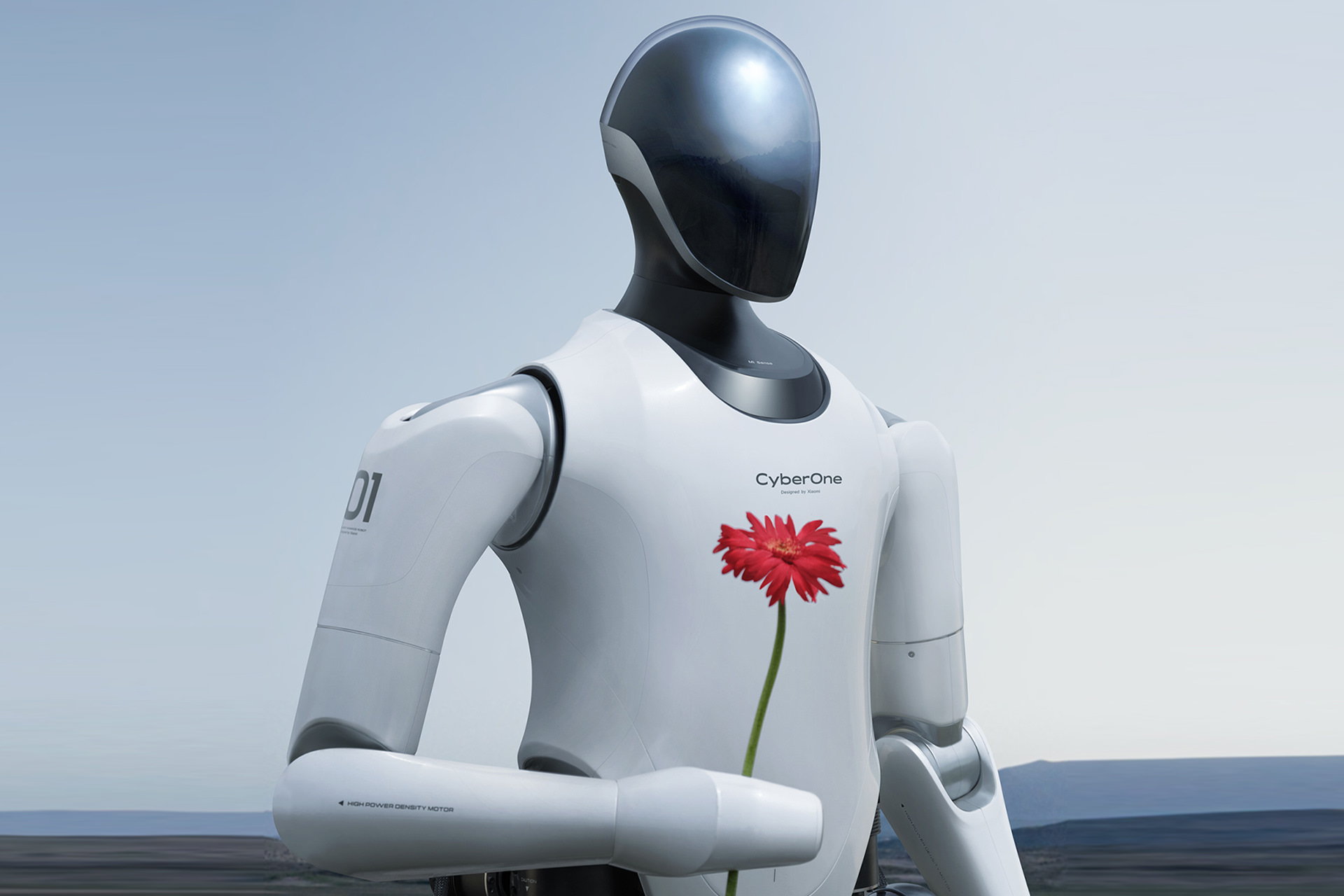 Cybervan Xiaomi
During a special event related to mobile phones and headphones, Xiaomi surprised everyone by unveiling the Cybervan humanoid robot. Cybervan, who appeared on the stage of the ceremony, apparently had difficulty walking. However, Xiaomi is trying to improve the walking of this robot (humanoid robot Optimus could not walk well either). Xiaomi's CEO says that each of the Cybervan robots currently costs between 600,000 and 700,000 yuan (roughly $89,100 to $104,000) and that the Cybervan will not go into mass production until production costs come down.
Related articles:
Xiaomi's humanoid robot is 177 cm tall and weighs a little more than 52 kg. With this height and weight, the Xiaomi robot is very much like a normal human. Last year, Tesla said the Optimus would weigh around 57kg, but the prototype shown at AI Day 2022 weighed 72.5kg.
Source link