News
TCL introduces two new smartphones at CES 2022
TCL On the eve of the official exhibition CES 2022 has introduced three smartphones, two of which will be available to US operators in the near future. In the coming weeks, T-Mobile and its subsidiary Metro by T-Mobile will launch their first 5G phone under the TCL 30 XE 5G brand; While the Verizon TCL 30 V Receives as an exclusive product.
As the TCL 30 XE 5G is known, the device supports the latest generation of mobile internet. TCL says that this smartphone with all its features and a very affordable price will be available some time later. Judging by the January 27 release in its press renderings, we will probably see the release of new TCL handsets in the said time frame.
Specifications and price of T-Mobile TCL 30XE ​​5G
6.5p 7xp NXTVISION OLED display with 90Hz refresh rate
2.2 GHz MediaTek Dimension 700 chip
4 GB of RAM and 64 GB of storage plus microSD card slot
16-megapixel main camera + 2-megapixel depth / macro camera + 8-megapixel selfie camera
4500 mAh battery
18 watt charger (full charge time less than 2.5 hours)
According to the short list of the main specifications of the TCL 30XE ​​5G, we find that the smartphone has a large 6.5-inch screen with a refresh rate of over 90 Hz. The smartphone comes with a mid-range MediaTek processor clocked at 2.2 GHz and 4 GB of RAM. TCL also promises "great connectivity and performance" in its first 5G smartphone.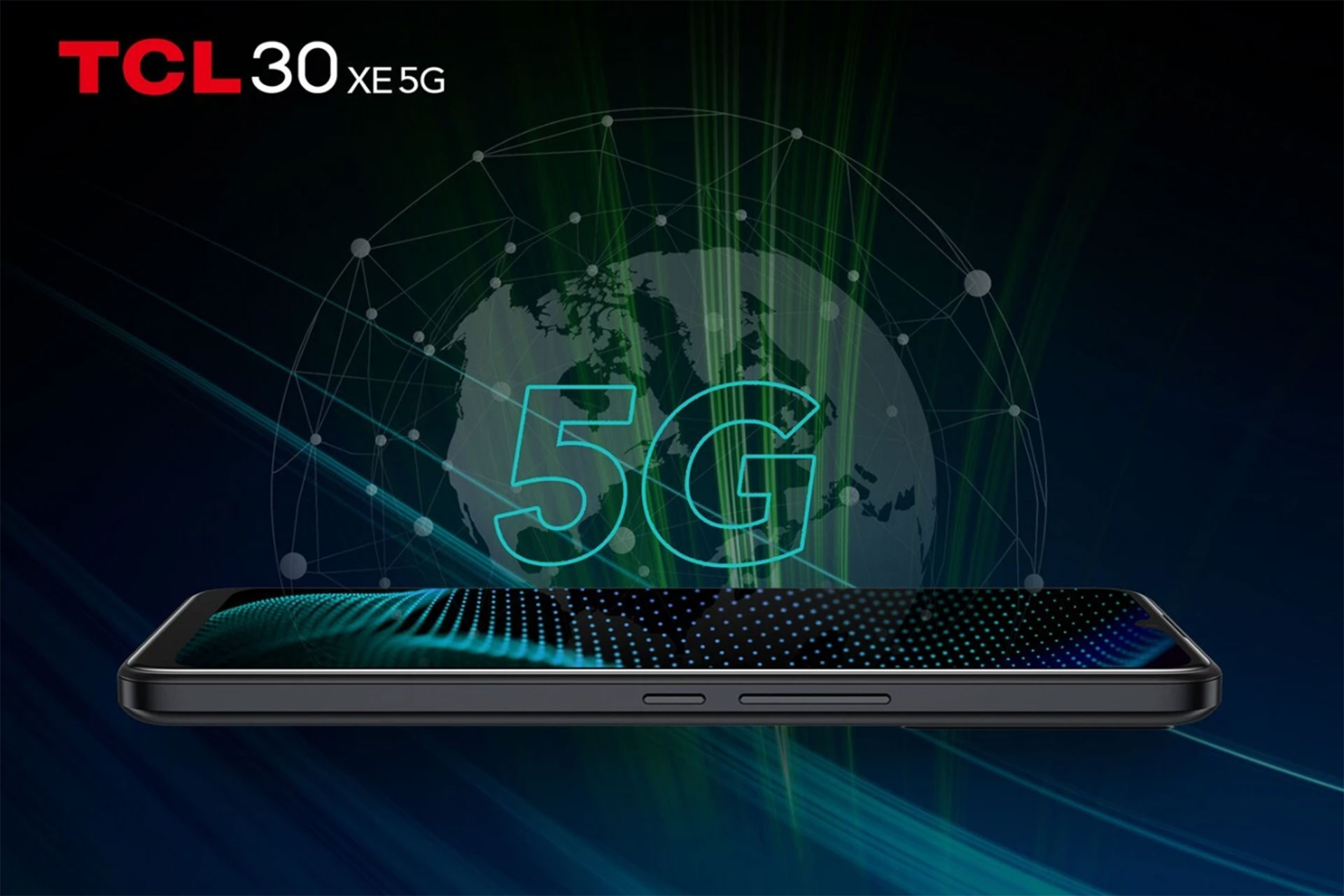 The new TCL smartphone is equipped with speakers and a audio jack. In addition, the microSD card slot It is also available to the user to increase storage space.
Specifications and price of Verizon TCL 30 V 5G
6.67-inch 1080p Old display with 60Hz refresh rate
2 GHz Snapdragon 480 5G octa-core chip
8 GB of RAM and 128 GB of storage
50-megapixel main camera + 5-megapixel ultra-wide camera + 2-megapixel macro camera + 16-megapixel selfie camera
4500 mAh battery
18 watt charger
As you can see in the short list above, TCL 30 V 5G Very similar in terms of specifications TCL 30XE ​​5G. Of course, the big difference between the two new American TCL models is that the TCL 30 V Verizon also from 5G Ultra-Wideband and also from 5G global networks supports. Therefore, at least in the limited areas that this operator connects Delivers 5W mmWave, you can expect 5G speed record-breaking from Verizon TCL 30 V 5G.
Related article:
The TCL 30 V 5G smartphone is equipped with a large 6.7-inch 1080p OLED display with NXTVISION TCL technology, which offers adaptive HDR images. TCL Says:
Both TCL 30XE ​​5G and 30 V 5G devices They have very thin screens to produce images with real screen resolution. Their screen is anti-glare and advanced technology NXTVISION It supports and users can have a great experience working with these two smartphones.
TCL 30 V It uses a Snapdragon octa-core chip and comes with 128GB of storage. The battery of this phone is 4500 mAh and also supports fast charging.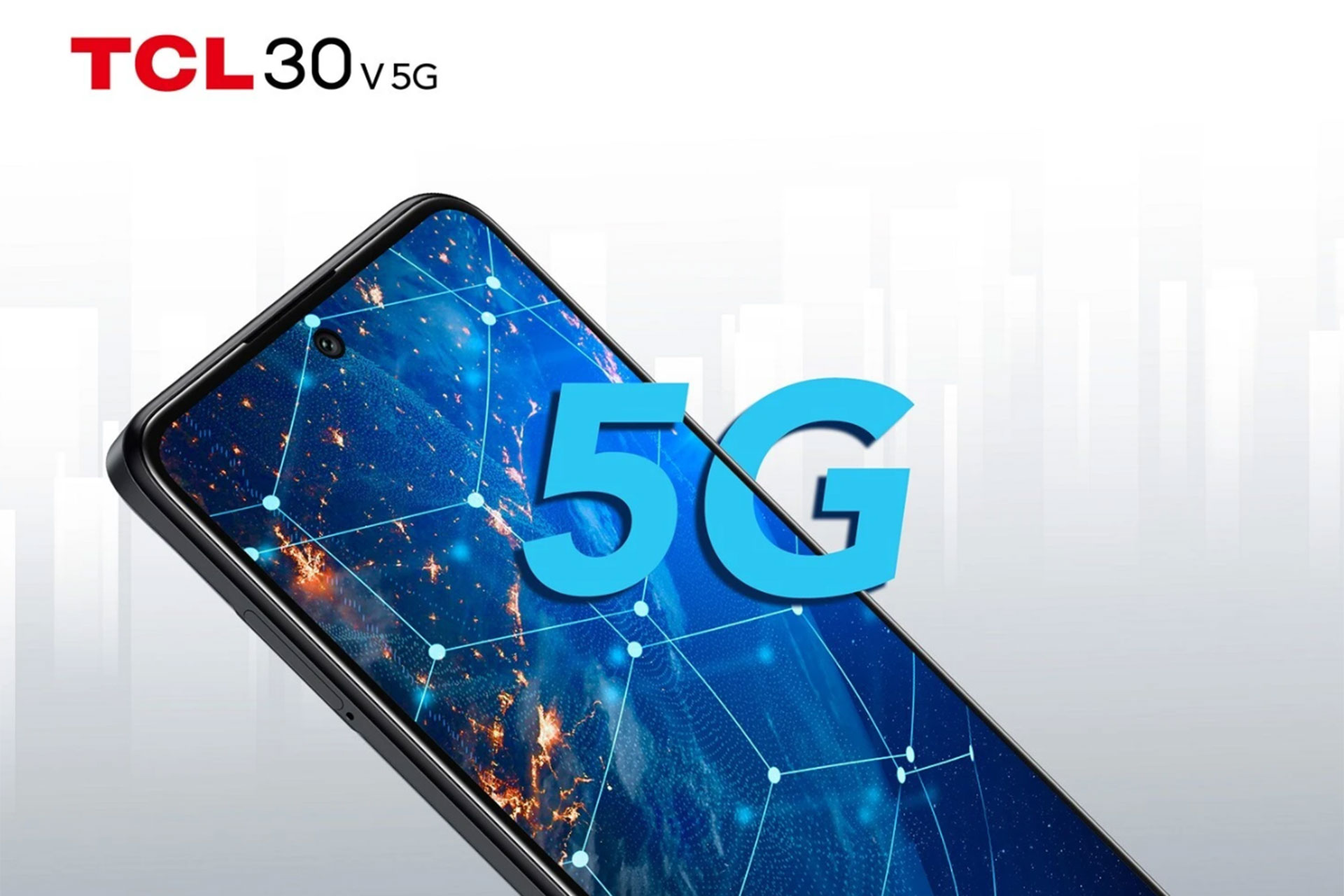 TCL 30 V 5G rear triple camera Excellent facilities available to customers Verizon puts; Because it is equipped with a modern 50-megapixel main camera and an ultra-wide lens kit. Its front camera is 16 megapixels and can be used for wide-angle selfies. The TCL 30 V also has two stereo speakers and a headphone audio jack, making it one of the few phones left with these features. Another point is that this smartphone will be released with Android 11.
Source link