News
Take a look at the features of the iOS 16 beta; From Dariush Persian speaker to Lockscreen personalization [به‌همراه ویدیو]
After a long wait, Apple finally unveiled the new version of the iPhone (iOS 16), iPad (iPadOS 16), Mac (macOS Ventura) and Apple Watch (watchOS 9) at WWDC 2022.
Among the new version of all Apple operating systems, iOS 16 entered the world of technology with a large number of new features. If you have an iPhone 8 or newer device, you can get iOS 16 this fall and enjoy its practical and attractive features. Now we are going to review all the important features of iOS 16.
Take a closer look at the Zomit iOS 16 beta
please with Watch the video on YouTube And Subscribe to Zomit YouTube channelSupport us in producing quality and valuable content.
---
Dariush Persian speaker
One of the surprises of this year's Apple Developers Conference was the introduction of a new speaker called Dariush, which has been added to iOS 16 for Persian-speaking users. VoiceOver is one of the features that can help the visually impaired to read text. Now Apple has added the voice of Dariush's speaker to this section and users can easily activate it.
Dariush can be considered as the beginning of adding Persian language to various options of Apple operating system. Now that such a section has been added to VoiceOver, it is likely that in the future we will see support for Siri Voice Assistant in Persian.
New Lock Screen Appearance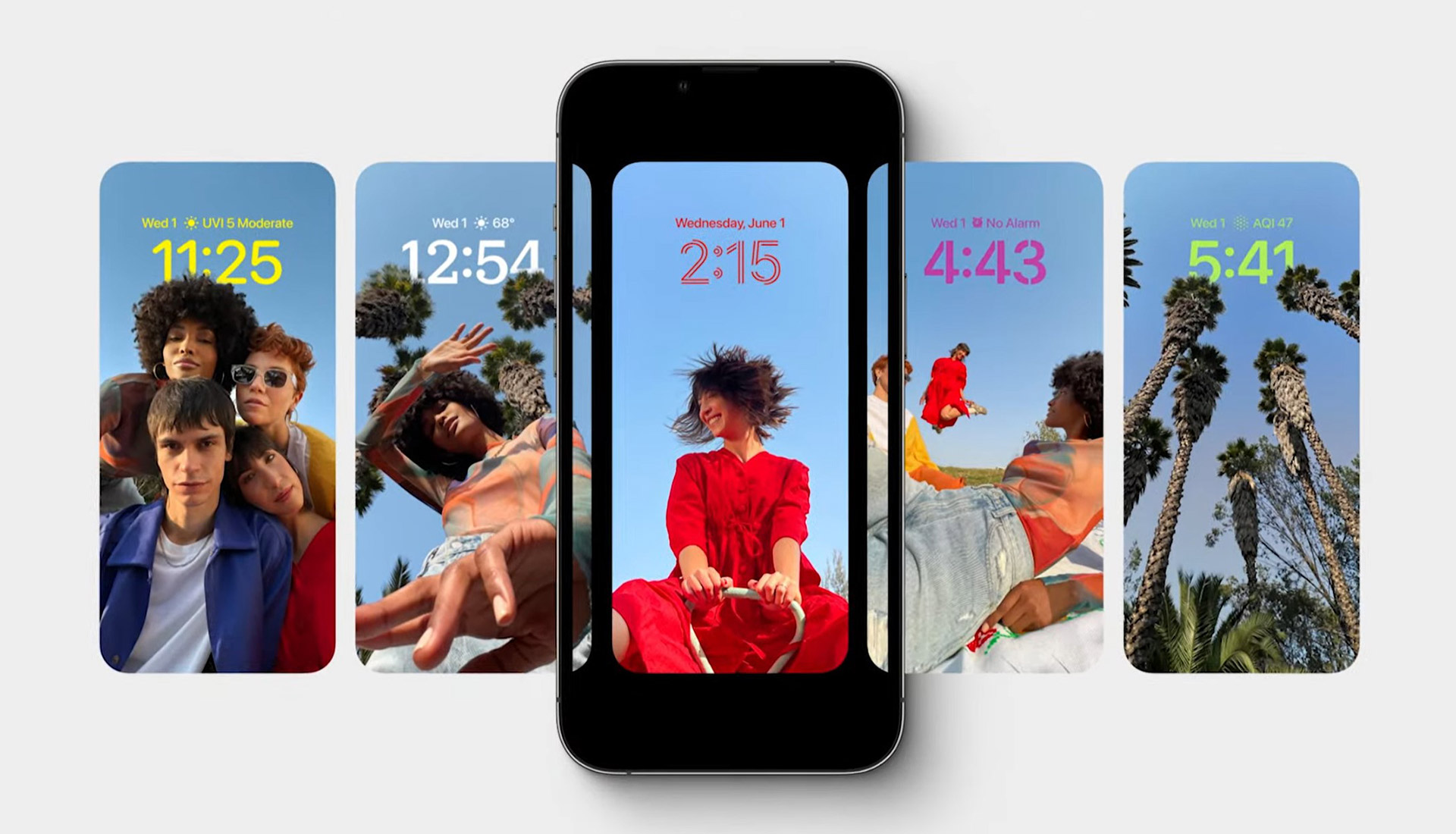 One of the things that got the most attention with other iOS 16 updates was the new features added to the lock screen. IPhone users will have access to a variety of options that allow them to customize their lock screen by installing Apple's new operating system.
In iOS 16, you can now customize the look of your iPhone by holding your finger on the lock screen. There are even color filters from which you can choose your favorite option. One of the things that can be easily customized is the font and color of the watch, for which there are several options.
Lock screen widget support and improved notifications display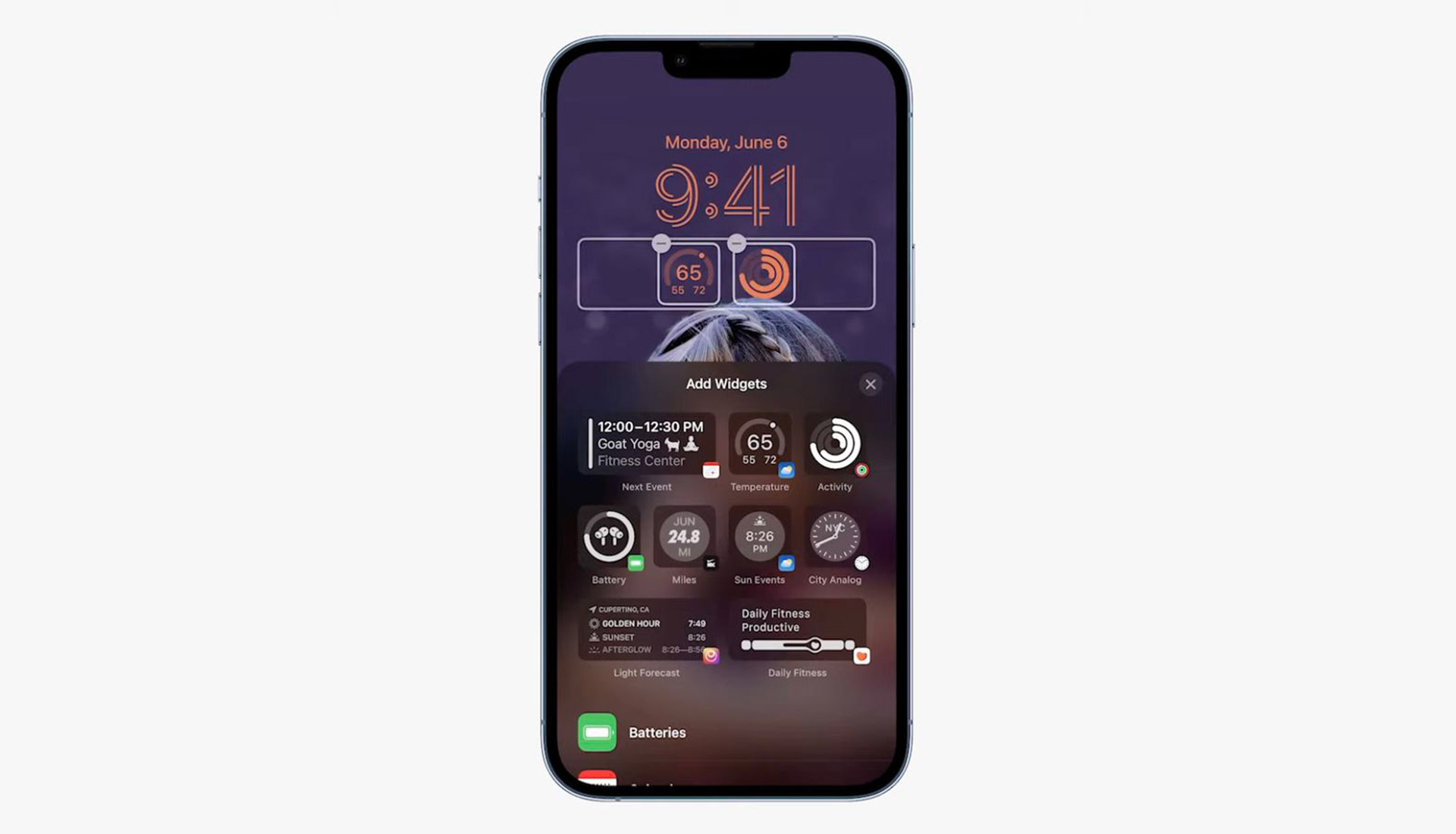 Another addition to the new iOS version is support for the widget on the lock screen. Apple claims that there are millions of possible ways to change the shape of the screen lock by adding a widget. It should be noted, however, that it will take some time for developers to develop their own app widget for the Apple operating system. It is also possible to create multiple lock screens and choose between them with a swipe on the screen.
On the other hand, the way notifications are displayed has also been improved. Notifications in iOS 16 are displayed differently in the lock screen, and instead of covering the entire screen, they are displayed at the bottom of the screen in a more regular way.
Possibility to further customize Focus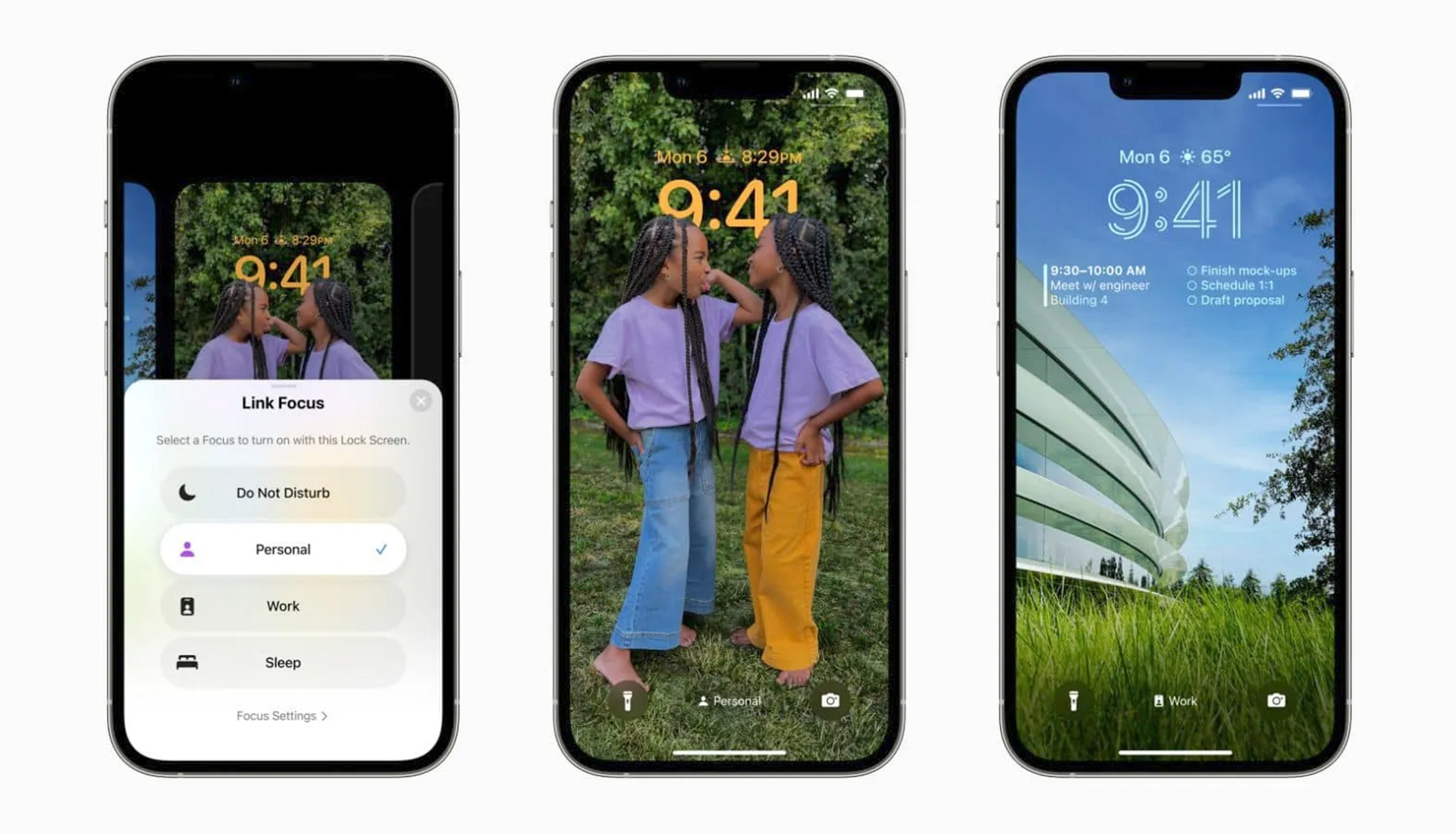 Focus feature can also be added to the lock screen in iOS 16 so that users can access applications such as Calendar, Email, Messages and Safari by swiping and selecting the desired lock screen. This time, Apple goes a step further and allows its users to choose their own Focus Lock screen and home screen with their favorite wallpapers, gadgets and apps.
New wallpapers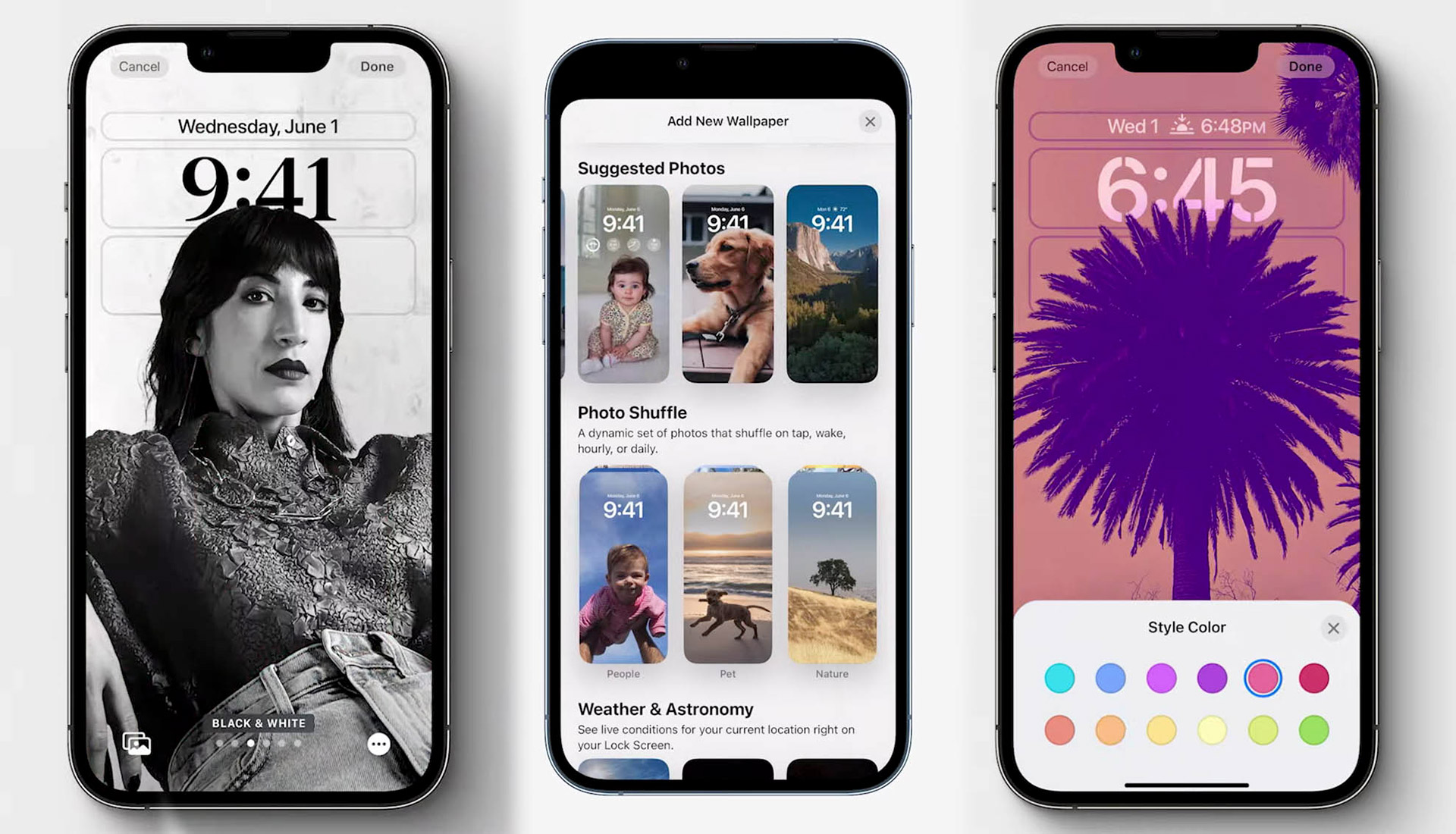 In addition to the previous options in the background, new features have now been added that make iPhone personalization more appealing than ever. This section has been accompanied by significant changes in iOS 16.
In addition to adding more options to the background images, users can use the Photo Suffle option to change the background image on a daily or hourly basis or with the tap of a finger. The Suggested Photos gallery also uses artificial intelligence to select the best images captured by the user for placement on the lock screen. Users can also now create interesting background images by selecting their favorite emojis.
Live Text support for video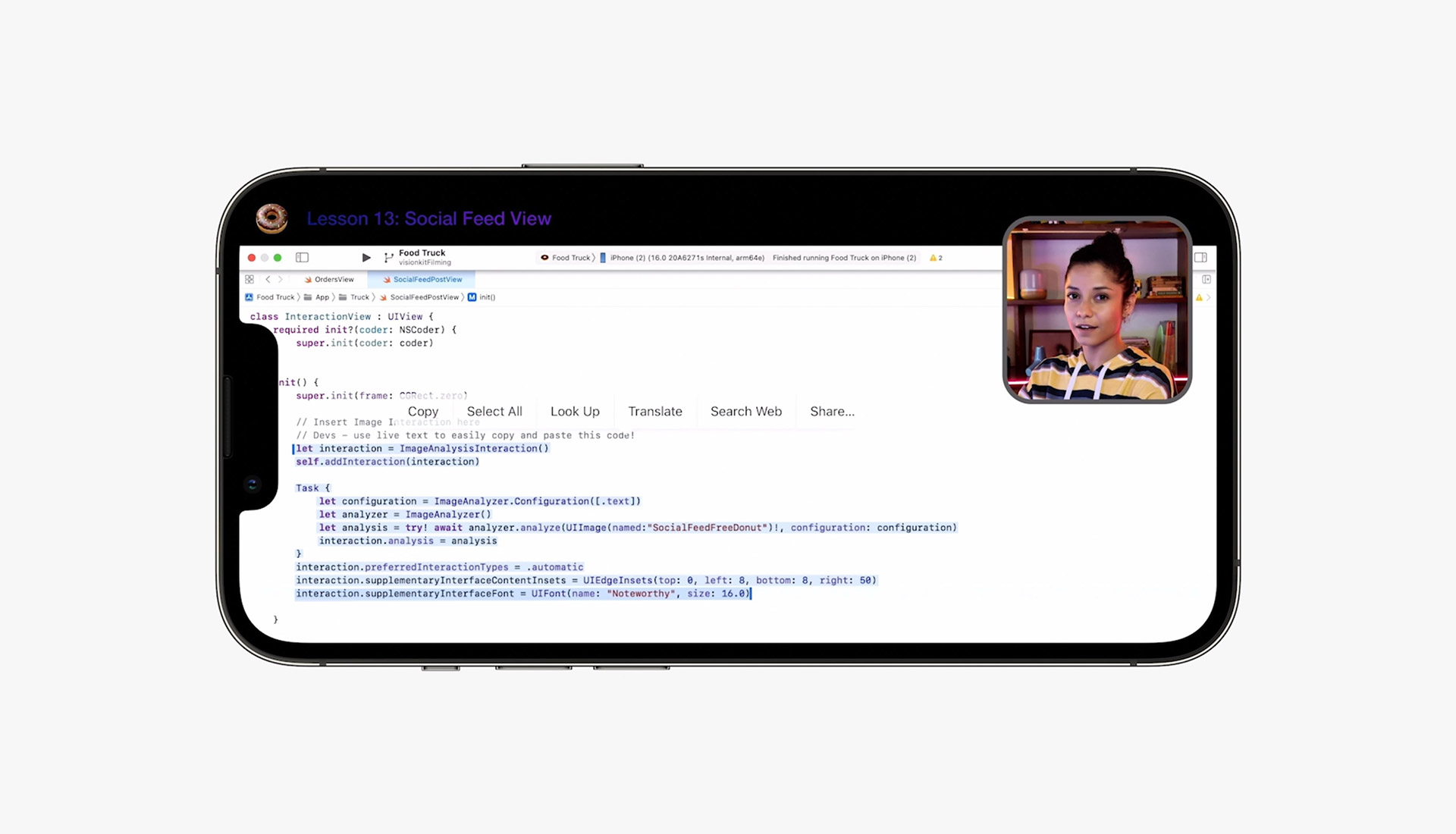 Live Text has been added to iOS for some time now, and with its artificial intelligence it detects text in images. Now iOS 16 has added this feature to videos so that other users are not limited to images to select text. Users can stop video playback in any frame they want to Live Text tool to extract the displayed text from the heart of the video. Live Text also allows users to convert units, translate text, and more.
Improved Visual Look Up capability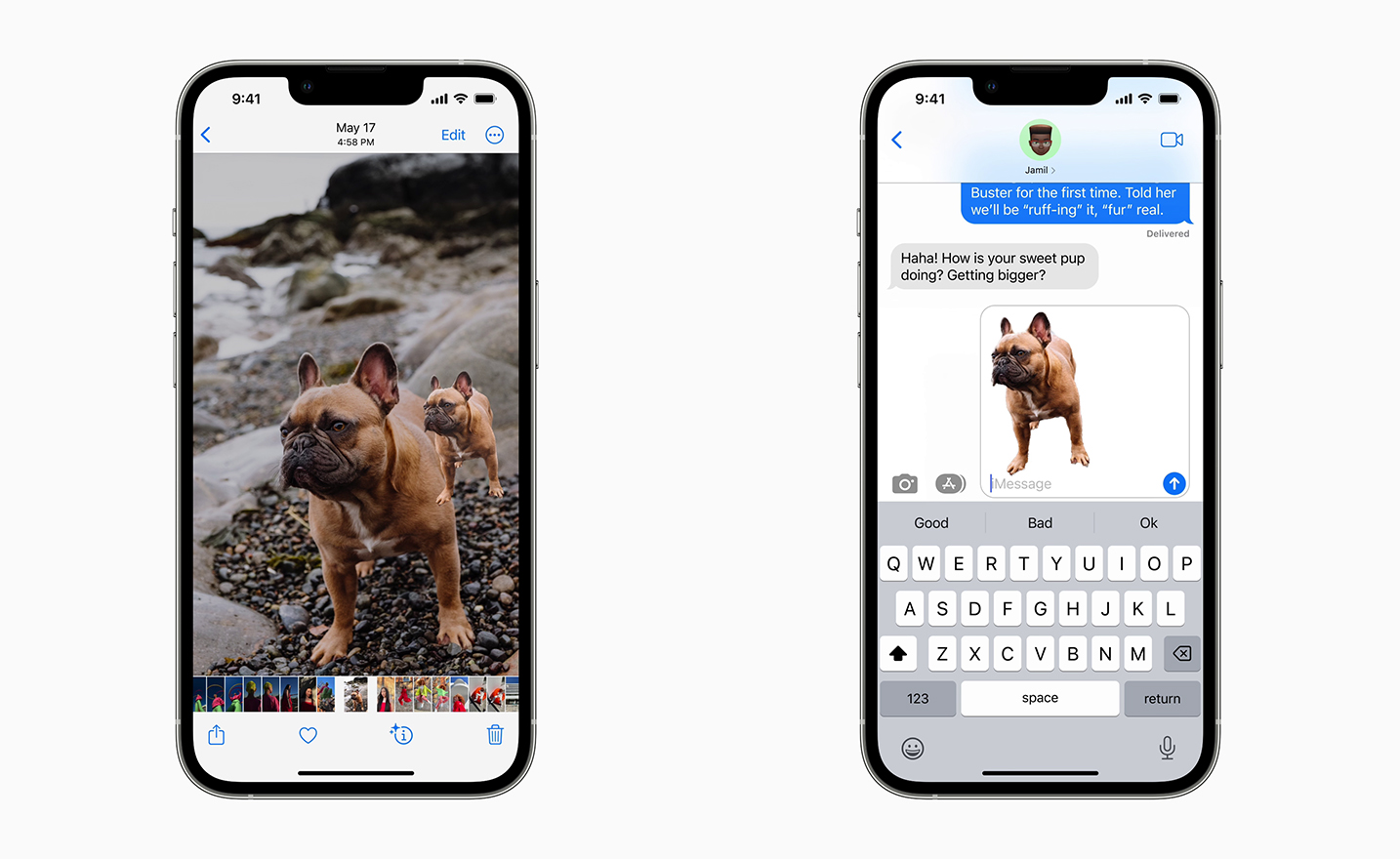 Visual Look Up was also present in the previous generation of iOS, but now Apple developers have improved it to make it work better. In iOS 16, the feature is also able to detect birds, insects and statues.
To use it, all you have to do is capture the desired image with the device camera (Live View is off) or select it from the gallery, and then tap and hold the subject with your finger. The selected section is automatically separated from the background and can be copied to other applications such as Messages.
Ability to edit and delete messages in iMessage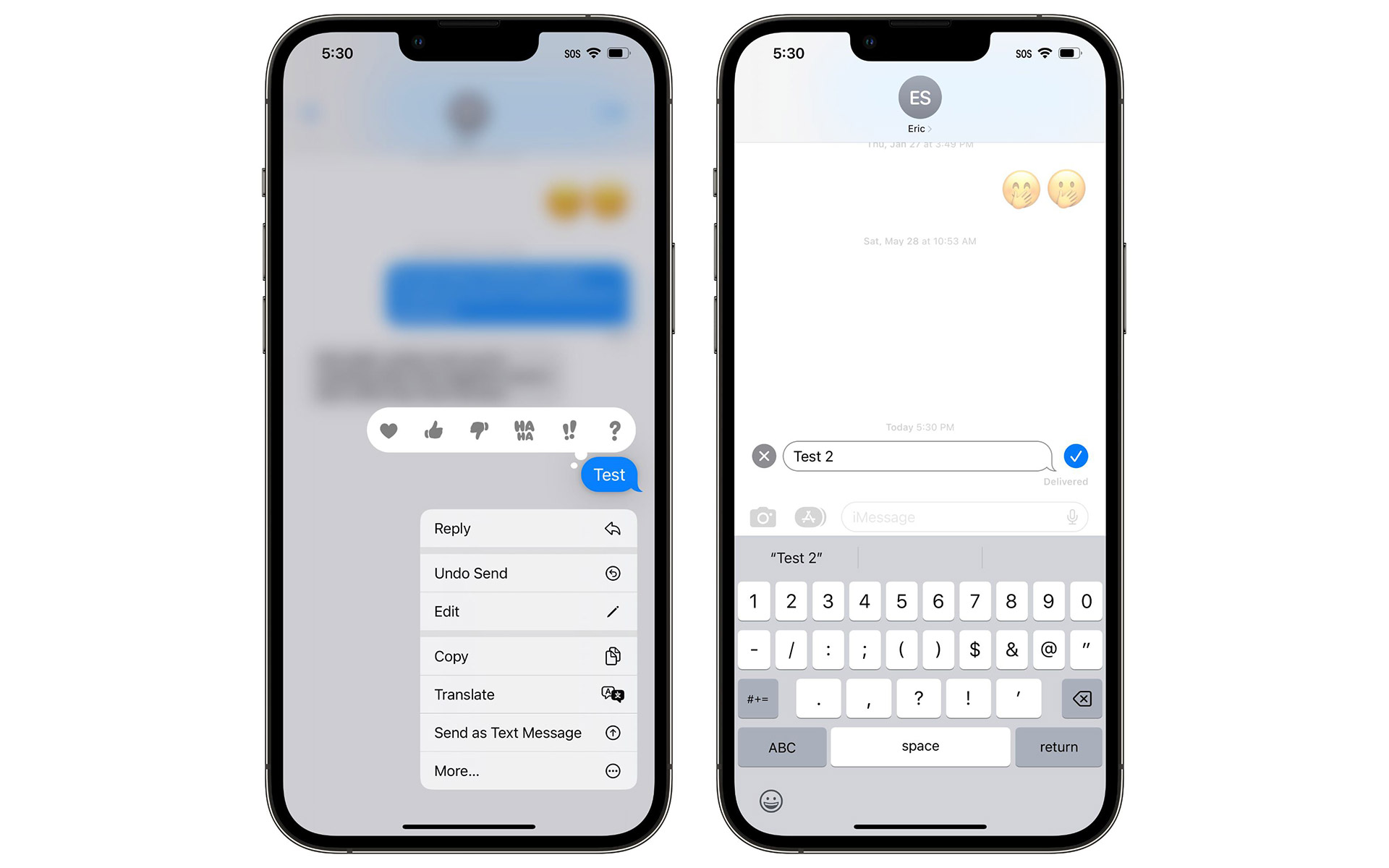 Several new features have been added to Apple Messenger that users have been waiting for a long time. Now in iOS 16 you can edit or even delete sent messages. You can also mark a message as "unread" if you want to read it again later. Of course, it should be noted that if the message has been sent for a relatively long time, you will not be able to delete it.
Fitness app without Apple Watch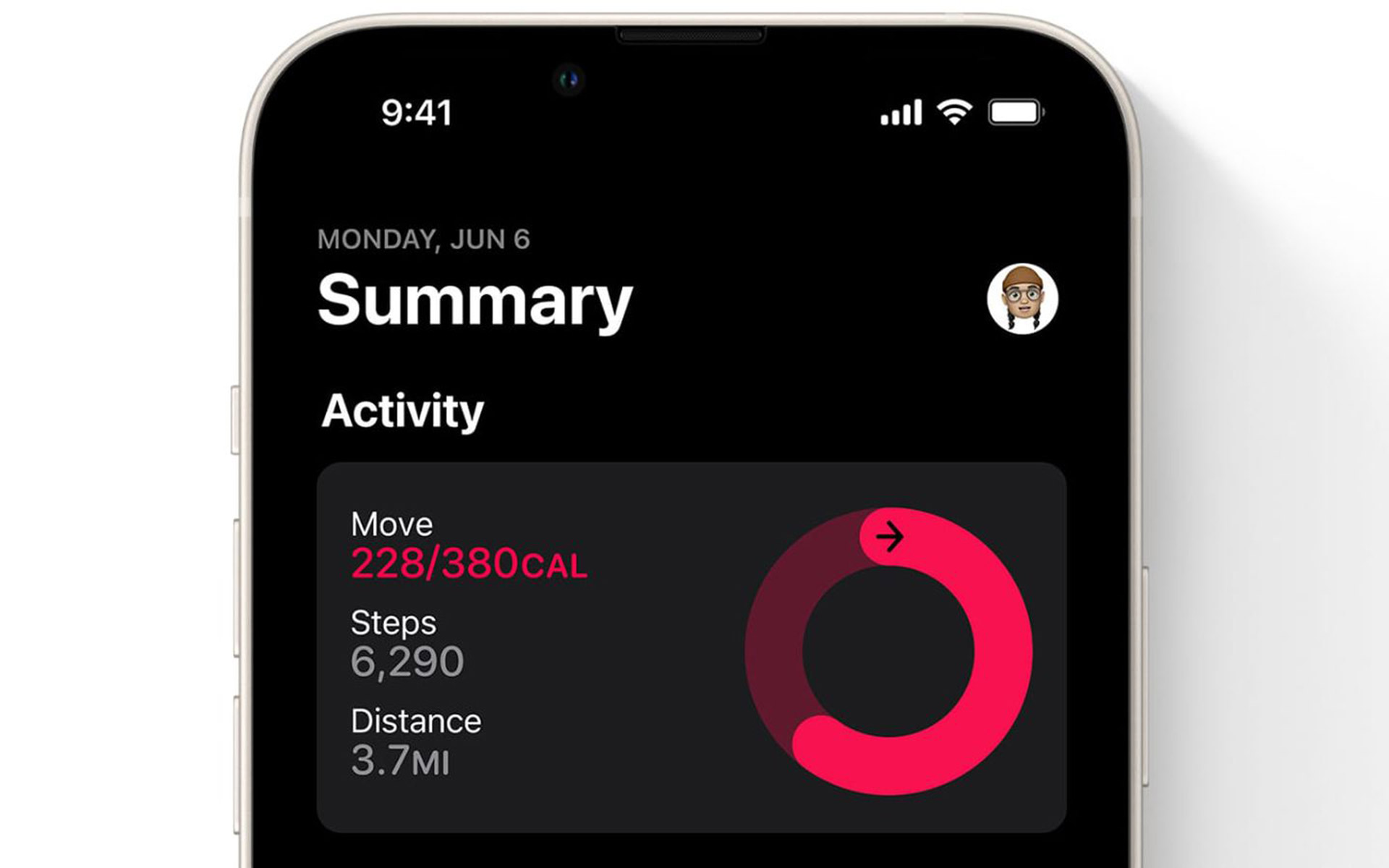 With iOS 16 installed, you no longer need an Apple Watch to use the Fitness app. Your iPhone has sensors that can be used to track the number of steps, distance traveled, number of steps climbed and exercises performed in various applications, and use this data to estimate the user's daily caloric intake. You can also share your fitness goals with friends to increase your motivation to do more exercise.
Of course, it seems that the Fitness app is in its infancy and can be improved in later versions.
Added Medications feature to the health app ‌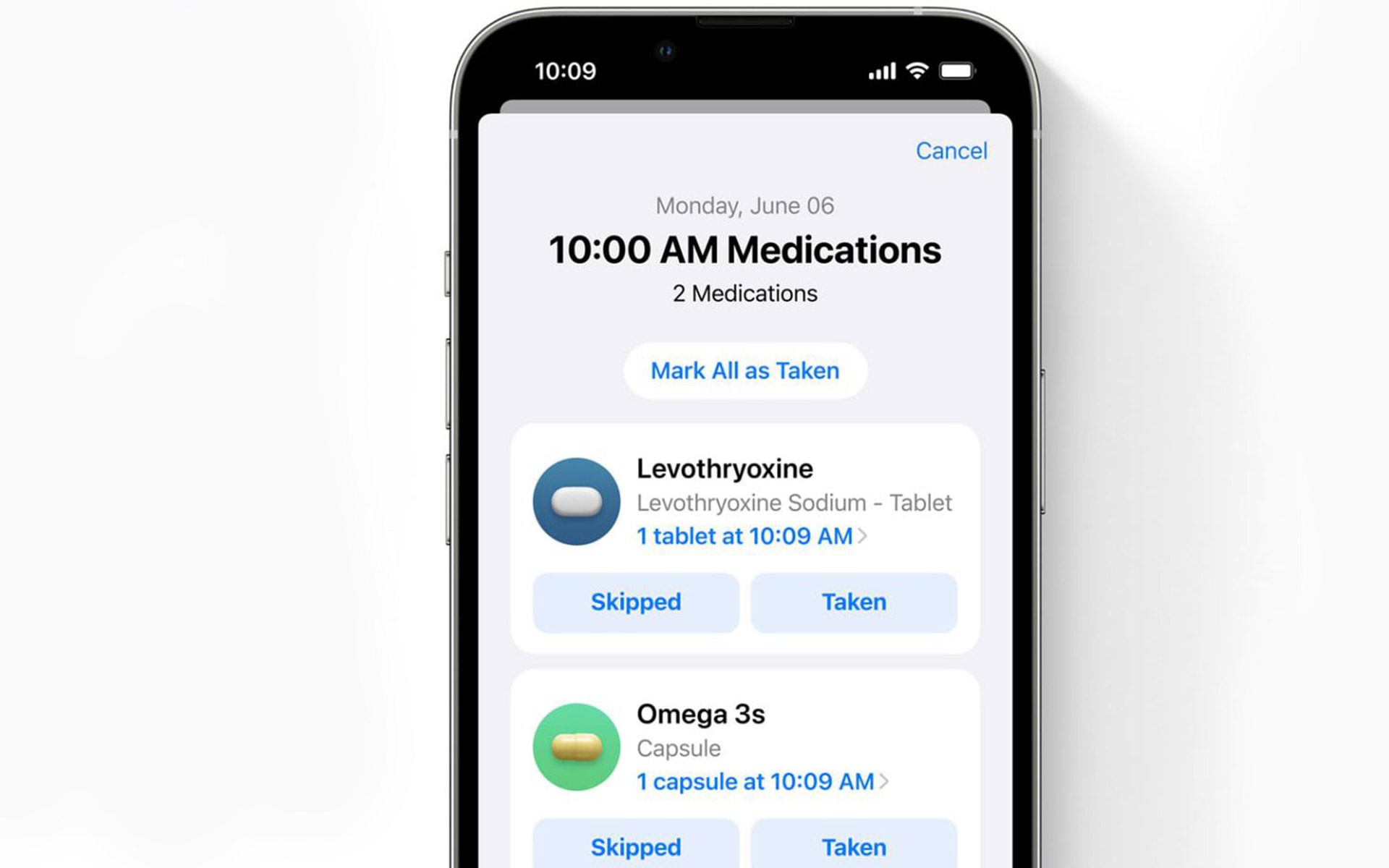 In iOS 16, the Medications feature has been added to the Health app, and users can now add their medication information to it. You can even use the camera to scan medications and add information to the app. Of course, this section is a little weak in identifying drugs made in Iran.
After adding the necessary information, the application warns the user at the specified times. The interesting thing is that each drug can be personalized using different colors and icons.
New features of Mail application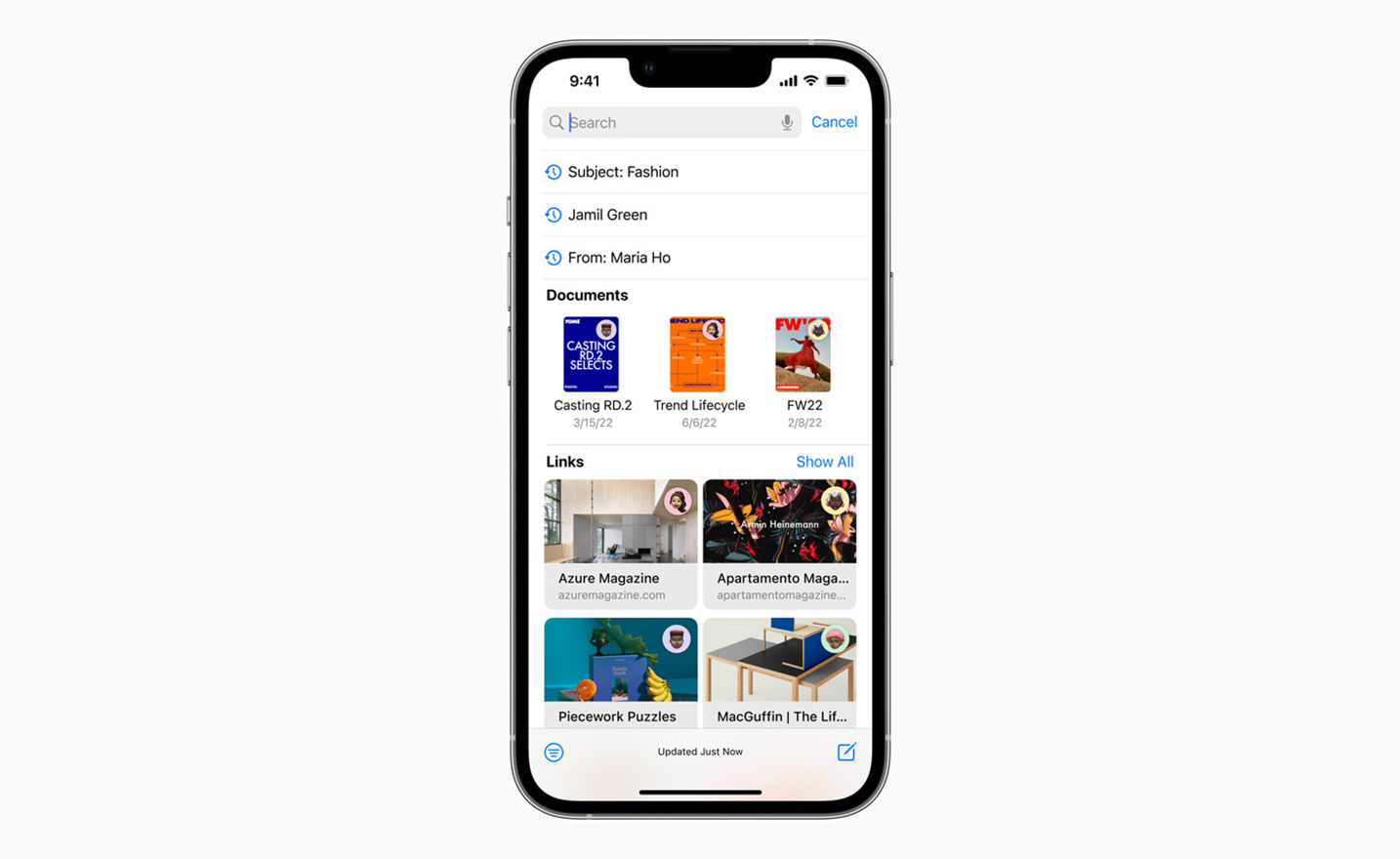 Related article:
Apple adds new tools to the Mail app with iOS 16. Users can now schedule the sending of an email or even cancel it before it reaches its destination. The app even detects if the user has forgotten an important part of the email, such as adding an attachment.
In addition to the above, users can use the Remind Later option to retrieve any email at any date and time, and the Follow Up option automatically reminds users to follow up if they have not yet received a reply to their email. The email search section in iOS 16 has also been greatly improved.
Other features added to iOS 16
Added hepatic keyboard feedback
Ability to customize Focus mode based on time, place or when running a specific application
Added passkeys to Safari to increase user security
Ability to add up to 15 destinations to Apple Maps and sync selected routes between MacBook and iPhone
Ability to add emojis to messages via Siri and send messages automatically without the need for a verification step
Added a new Safety Check privacy tool for people who are exposed to domestic violence
New accessibility tools including Door Detection
Face ID works in landscape mode (no official info on supported models)
Ability to easily translate images on web pages with an updated version of Live Text
Ability to end calls by pressing the lock key (activation via Accessibility> Touch)
Instantaneous unit converter in Notes
Quick Note option is displayed in the sharing menu
Release automatic security updates separate from the original iOS version
Ability to copy stored WiFi passwords
Lock Hidden Photos and Deleted Photos folders by default and open with ID, Touch ID or password
Ability to apply filters and effects from one image to another
Ability to select your favorite artists in Apple Music and receive notifications when their new works are released
Sort listings in Apple Music by title, artist, album, release date, etc.
Joy-Cons support for Nintendo Switch owners
Added more options to customize the display type of notifications
What do you think about the new features of iOS 16? Do the changes made in iOS put it in the context of customization and personalization of Android level or not?
Source link