News
Stop deforestation by 2030; A feasible policy or a popular slogan?
The Earth has lost one-third of its forests since the last ice age. Meanwhile, the source of 150% of greenhouse gases released in the Earth's atmosphere is deforestation.
A commitment was made between governments at the United Nations Conference on Climate Change (COP26) last month. It was an international policy that to some extent revived hopes of resolving the environmental crisis and changing the Earth's dark landscape. The ultimate goal of this statement is to stop deforestation completely by 2030, perhaps to inject new impetus to humans to improve climate.
Simon Lewis"About this program," says a researcher in the field of climate change at the University of Leeds in the United Kingdom.
If realized, this climate policy will be a major achievement in the areas of carbon emissions, biodiversity and environmental protection; Because more than half of the world's species live in tropical forests.
However, there are drawbacks to this policy; Including the fact that international organizations have already issued statements similar to this commitment, and most of them have been useless.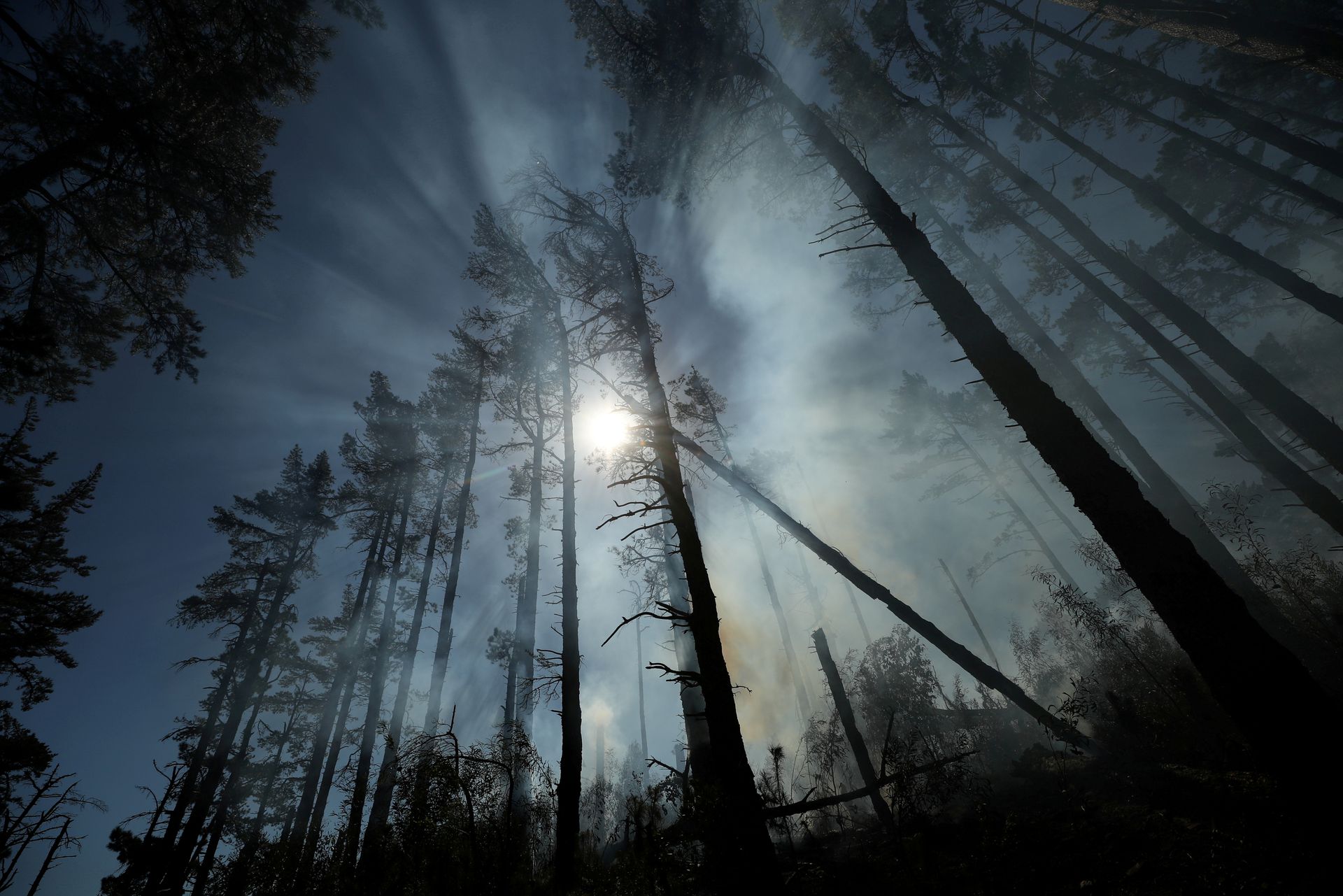 Fire in the Cape Town Forests of South Africa (2021)
What is the new commitment about?
This environmental commitment was announced at the Climate Change Summit in the first half of last November and was signed by the leaders of 141 countries (more than 70% of the countries). These countries are committed to halting and reversing deforestation and erosion by 2030, while pursuing sustainable development and improving rural life.
The important thing about this commitment is that, unlike previous similar cases, it does not focus solely on illegal deforestation and covers all types of deforestation. Funding for the program includes $ 12 billion from public resources and $ 7.2 billion from the private sector, of which $ 7.1 billion will be spent on supporting local communities and forest dwellers and their role as forest rangers.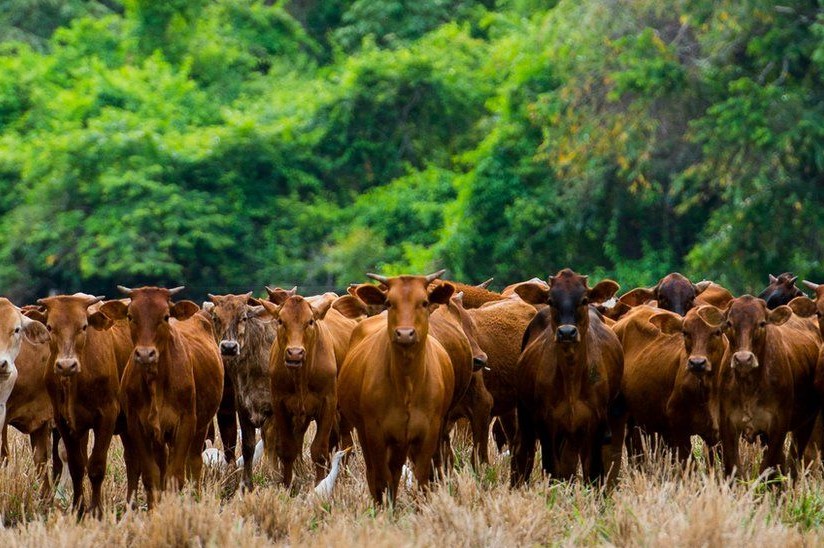 One of the main reasons for deforestation is to turn it into a pasture to produce the meat needed by the people.
What effect can a new commitment have?
The effects of deforestation on all climate issues, from climate change and water security to wildlife and the well-being of indigenous communities, are not hidden from anyone. According to the World Resources Institute (WRI), if deforestation is stopped by committed countries by 2030, an area of ​​33 million hectares of forest (roughly equivalent to Malaysia) will be saved. It also prevents the emission of 19 billion tons of carbon dioxide.
Adriana Ramos‌ The head of policy and law coordination at the ISA Institute in Brazil says:
This commitment will play a key role in reducing greenhouse gas emissions. For example, when Brazil reduced carbon emissions from deforestation, the largest emission reductions occurred worldwide. Reducing deforestation is the cheapest and, in my opinion, the easiest way to reduce carbon emissions.
Ramos adds that protecting forests because of their ability to absorb carbon and help maintain the climate balance of different areas is also in line with this policy.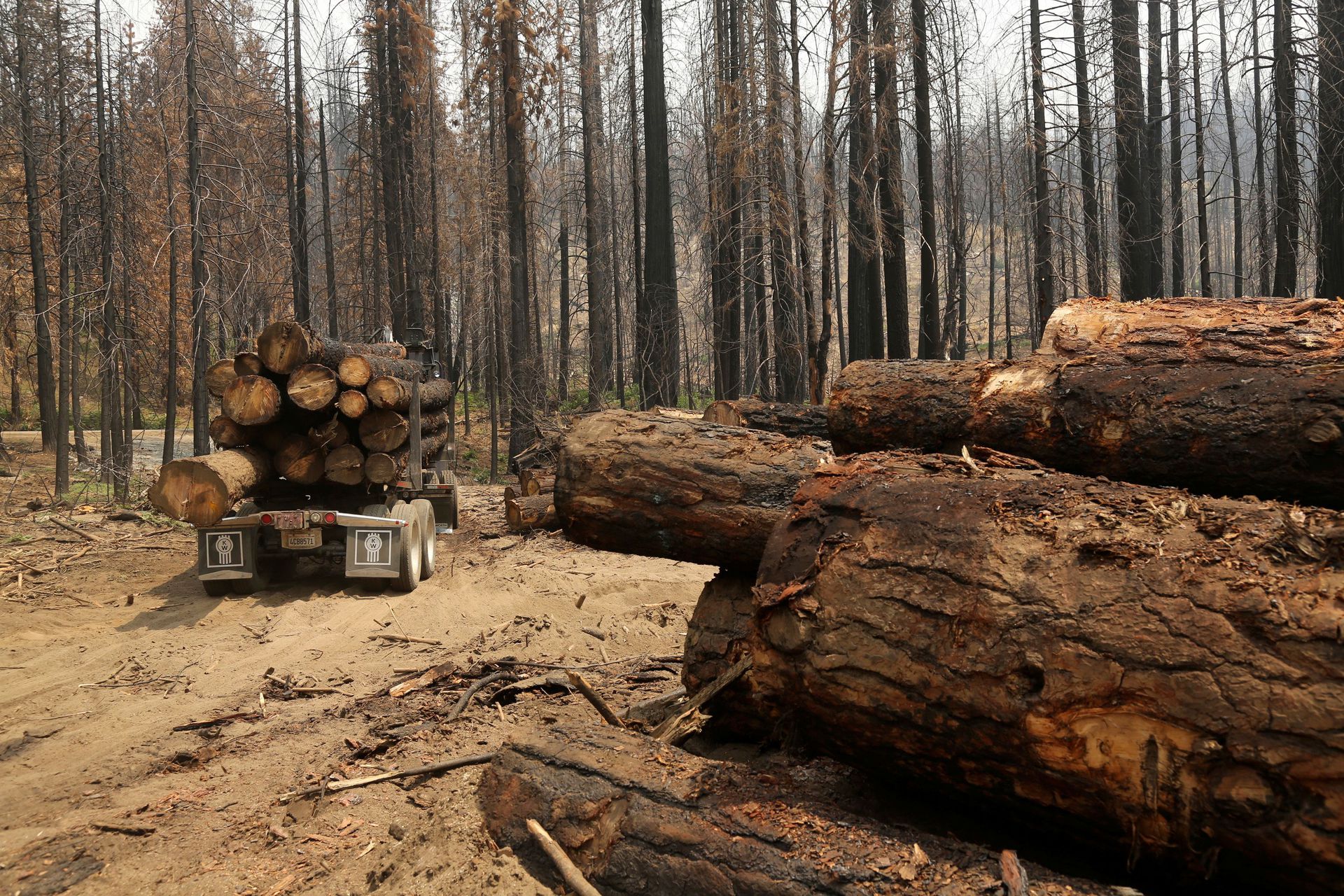 Is this commitment credible?
However, some are concerned about the extent to which this commitment is really going to stop deforestation. These countries may have signed serious declarations; But this commitment does not specify exactly how they plan to achieve the goal and how they pursue the implementation of the agreement. Also, there is no regulation on what happens if countries do not comply with the deadline.
Joe Blackman, Global Witness Institute's director of forest policy and conservation, says:
If country leaders are serious about stopping deforestation, they should enact strong national laws to prohibit and criminalize companies and financial institutions in support of the Commitment.
Simon Lewis He believes that this commitment does not provide a plan for how governments will respond to the demands that are the main driver of deforestation. He says:
If you do not stop the growing demand for forest products, there will eventually be someone to supply it. This could ultimately lead to deforestation in countries that have not signed the treaty; As a result, there is no significant change in the world.
Many believe that a similar statement issued in New York in 2014 failed to deliver on its vision. The purpose of the statement was to halve deforestation by 2020 and halt it by 2030; While deforestation has increased since then. Recently, a report was published on the New York Declaration stating that most of the countries covered by forests have not been able to achieve the goals set out in this declaration.
Simon Lewis About this he says:
However, the new New Testament is different from the New York Declaration; Because this time many more countries have signed it and it supports financial resources and a set of policies and actions. This commitment has a higher level compared to the 2014 statement.
A joint statement issued by the United States and China in the second week of the recent Climate Change Summit also referred to the new commitment. The two countries pledged to prevent illegal deforestation by effectively enforcing their respective laws to prevent illegal imports.
Louis Says:
I have never seen China talk about deforestation globally. China has passed the forest transition period and is adding to its forests.
The European Union is also enacting legislation to stop deforestation (at the request of EU member states) around the world. Nevertheless, Indonesia appears to be backing down from its commitments. The deputy foreign minister has argued that the pledge does not mean halting any deforestation and only preventing a reduction in forest area.
While Brazil is not talking about reducing commitments, ‌ Adriana Ramos The country's commitment to the objectives of the undertaking is questionable. He says
Brazil has at various times made various commitments to deforestation; But there is no sign of serious action in government policies. We are really worried that the Brazilian government has signed the pledge just to attend the commemorative photo of this meeting!
How can the goals of the commitment be achieved?
This commitment provides little detail on how to stop deforestation; But there is already a lot of information about this; Such as the decline in deforestation in Brazil in the late 2000s.
Ramos Says:
We know exactly what steps governments must take. The first step is to enforce regulations strictly to prevent illegal deforestation activities. At the same time, measures should be taken to increase support for sustainable agricultural production and to support new businesses based on forest conservation, such as community-based tourism and sustainable forest harvesting.
به‌گفت‌ی Ramos, There is a strong desire for a $ 7.1 billion budget to support indigenous and local land rights. This money must reach the indigenous people of these areas independently. Research has shown that targeted local support is a cost-effective way to curb climate change; Because indigenous peoples do much better in sustainable forest management. In the meantime, the key point is to recognize the role of these people in forest conservation and the need to support their conservation activities.
Source link