News
Some specifications of Huawei Watch D smartwatch were revealed
According to rumors and news related to Huawei's September event, the company is expected to unveil the Huawe Watch D smartwatch along with its other products. The new product has recently become an attractive topic on many websites due to its ability to track blood pressure. But users were curious how this watch could measure blood pressure. New reports now show how the Huawei D Watch will offer this feature.
According to Gizmocchina, information about the Huawei Watch D smartwatch was recently published on the Weibo China website, which includes accessories, memory and RAM configuration of the device. The silver color images of the Huawei watch are available, and even a video of how its monitoring features work has been released.
According to the images, the Huawei D Watch will come with a number of accessories such as a body case, straps in different sizes, airbags in different dimensions, charger, user guide as well as a ruler to measure the wrist circumference.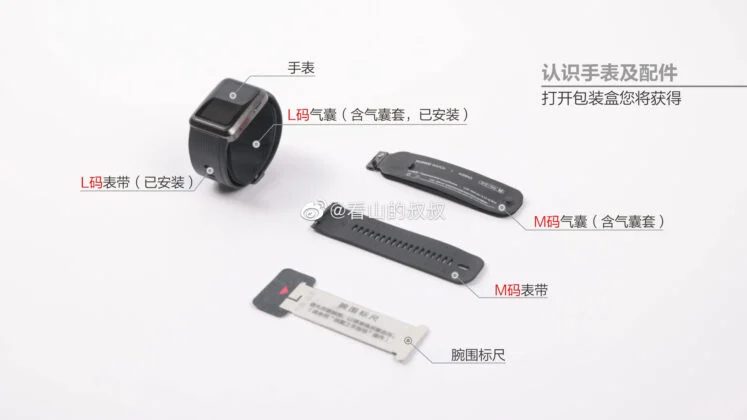 According to the Huawei Watch D video guide, this product seems to use an airbag to measure users' blood pressure. Apparently, it is possible to move the airbag installed under the watch strap. The bags are attached to the watch via a small pin to provide blood pressure monitoring capabilities.
Users should measure the circumference of their wrists to match the size of the strap and the air under it. After measuring the wrist circumference, you can use the desired strap. In addition, users can change the size of the straps and airbags.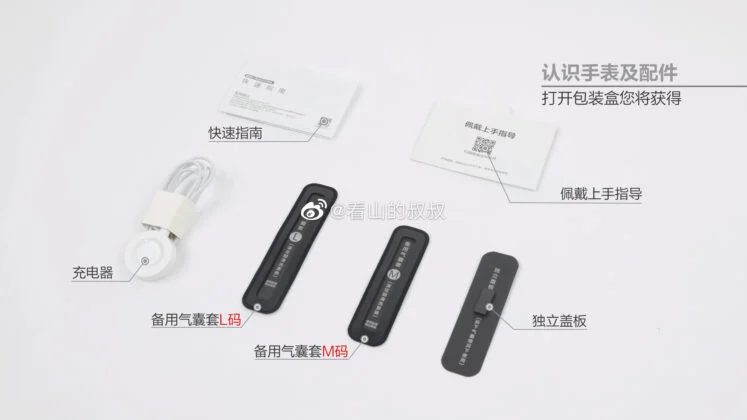 When measuring its pressure, the user can start the measurement operation by double-clicking on the physical button of the Watch D smartwatch. A timer will then appear indicating that the blood pressure test is in its infancy. You need to wait calmly in this position and keep your wrists level with your heart. Also, during this time, the palm of the hand should be on the shoulder and the elbow should be held with the other hand.
Related article:
The Huawei Watch D will feature 32GB of storage and 4GB of RAM, which is similar to the Huawei WatchG3, according to a tech leak. It is also possible to connect the watch to Bluetooth headphones. In addition, the silver color model of the watch will probably be available to buyers for $ 470.
The Huawei Watch D is expected to be officially unveiled at the December 23 event, along with other products such as the P50 Envelope clamshell.
Source link