News
Snapdragon 8 Gen 2 is 45% faster than Exynos 2200 in multi-core performance
There isn't a noticeable difference in the performance of mobile system-on-chips (SoC) released in the 12-month period, but Qualcomm made a dramatic change in the performance of this flagship chip by moving the Snapdragon 8 Gen 2 to TSMC's 4nm process. Compared to Samsung's Exynos 2200, which is built on the 4nm technology of the South Korean technology giant, this processor is ahead in the multi-core performance department with a significant difference of 45%.
The well-known whistleblower Ice Universe has shared the performance statistics of Snapdragon 8 Gen 2 and Exynos 2200 in Geekbench 5, which shows a big difference in the speed of these two chips. Qualcomm's flagship system-on-chip is the first processor to push an Android device past the 5000 mark in Geekbench's multi-core performance category. If you remember, the Snapdragon 8 Gen 1, like the Exynos 2200, faced problems, including the lack of performance stability, excessive heat production, and other issues, the most important reason of which was the use of Samsung's 4 nm process in both processors. .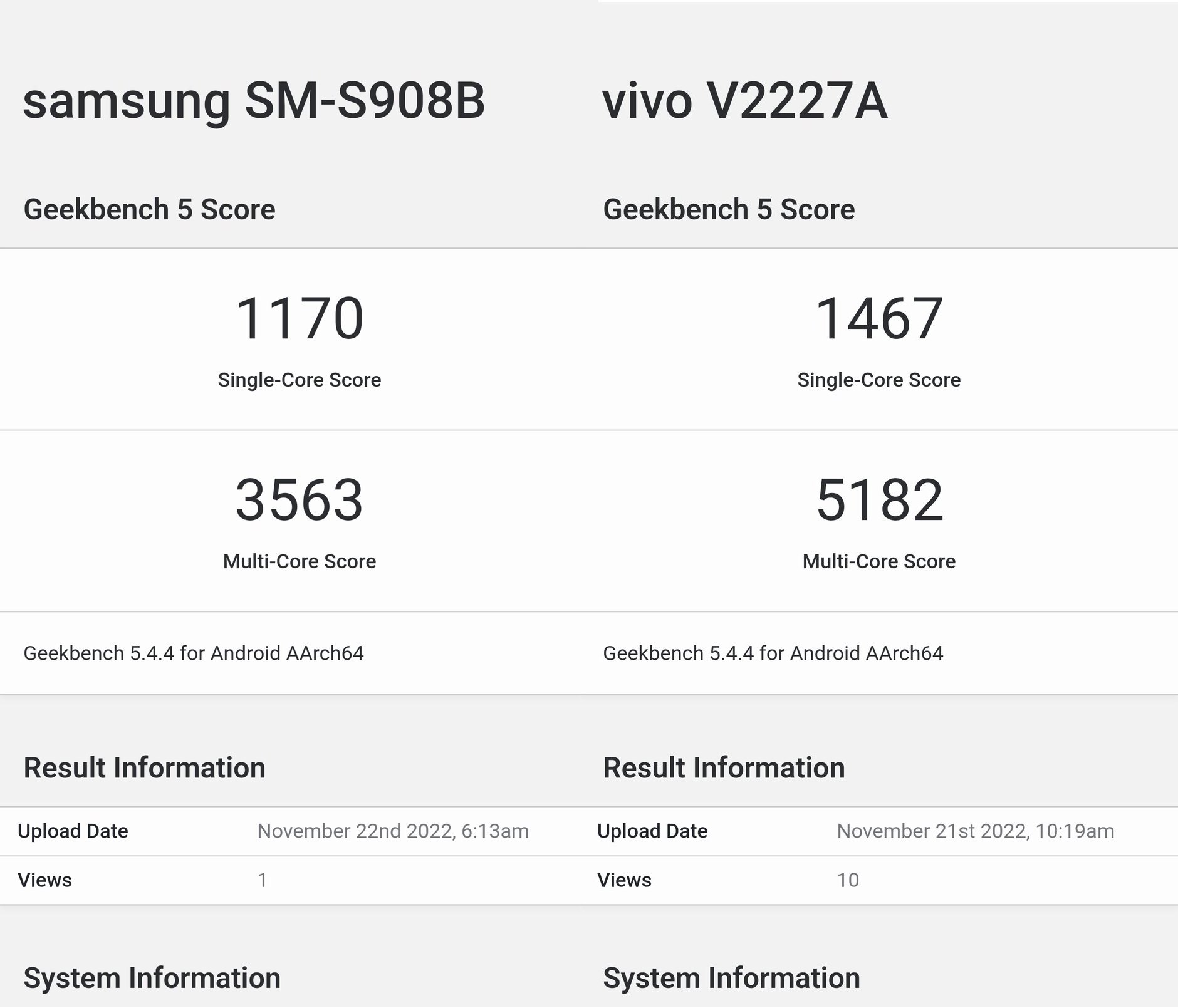 Related article:
Snapdragon 8 Gen 2 uses the Adreno 740 graphics processor, which is 60% better than the Exynos 2200's graphics power; however, Qualcomm has not yet shared any exact statistics on this matter. Additionally, Ice Universe says that the energy efficiency of Qualcomm's flagship chip has improved by up to 88% compared to before. As Wccftech He points out that the use of TSMC manufacturing technologies has helped to increase the performance power of the Snapdragon flagship processor, and for this reason, it can be seen how much the change in lithography in the manufacturing of chips can affect its efficiency and energy consumption.
Unfortunately, while the performance differences between Snapdragon 8 Gen 2 and Exynos 2200 are huge, Qualcomm's latest chip still ranks lower than Apple's A16 Bionic in Geekbench's single-core and multi-core performance scores. It can be said that Snapdragon 8 Gen 2 is at the level of A15 Bionic in terms of processing power, but in this situation it is still a generation behind Apple's mobile system-on-chip; However, this distance seems to be decreasing with the introduction of new versions of Qualcomm chips.
Since Samsung will not use Exynos chips in its Galaxy S23 series, customers who were previously discouraged from buying Exynos versions due to the lack of access to Snapdragon versions of the company's flagships will probably be encouraged to order the company's high-end 2023 phones again because the use of a The chip in all models of these products ensures that all buyers around the world have the same experience when working with their device in terms of processing power, battery consumption, etc.
Source link